Naples girls claim D-II crown on free kick
---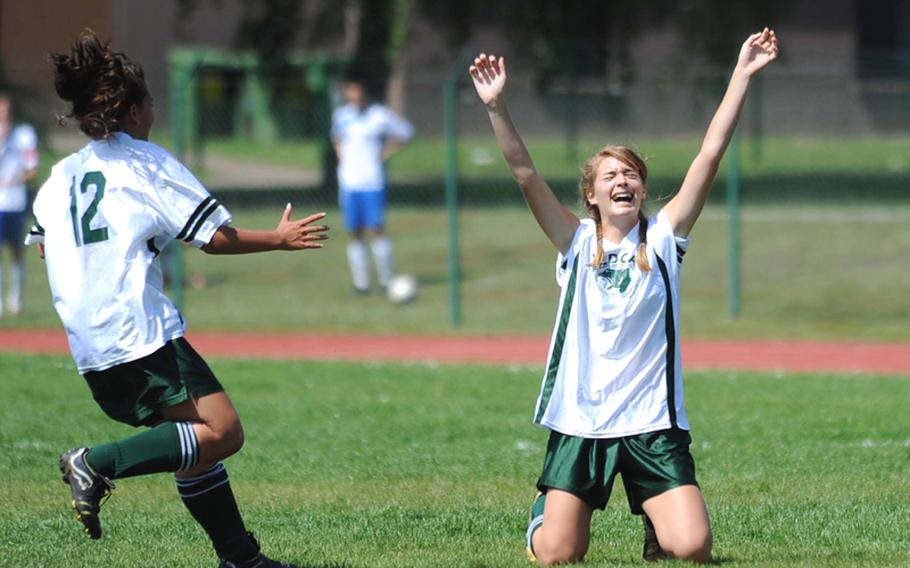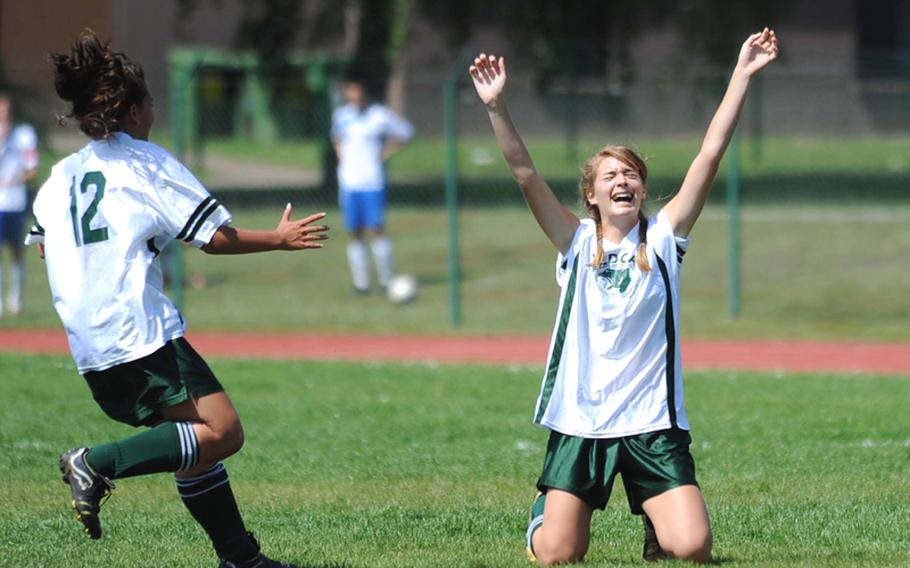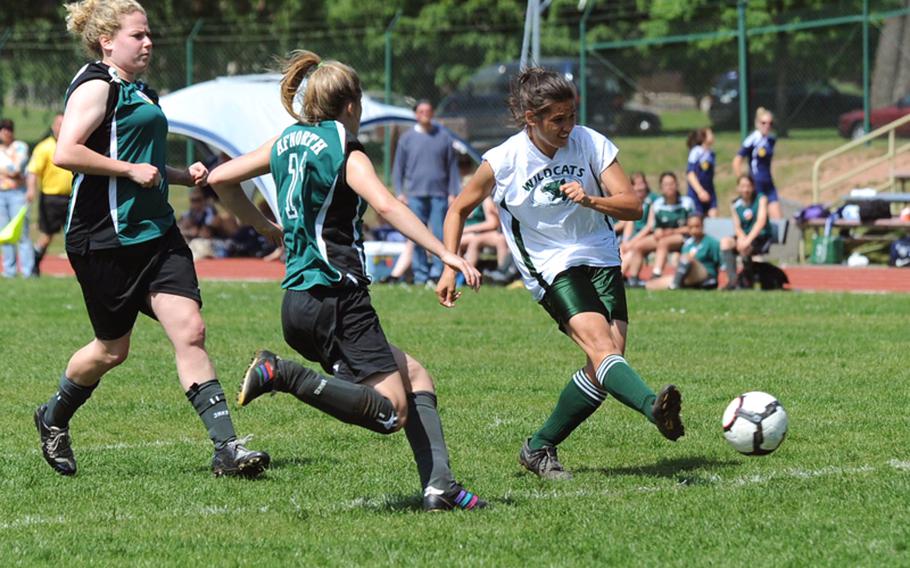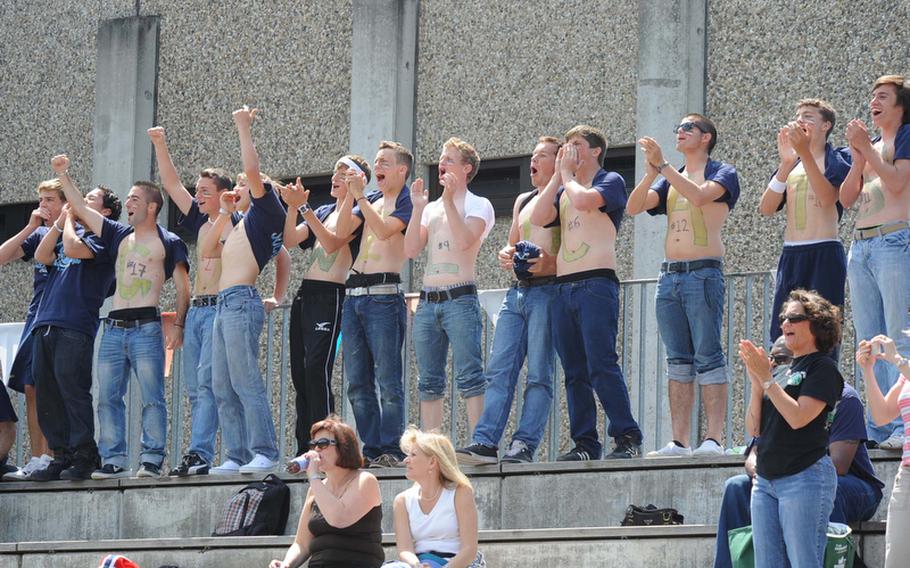 RAMSTEIN, Germany — Before the Division II girls soccer final between Naples and AFNORTH, both coaches indicated that defense was going to determine the outcome.
They couldn't have been more wrong.
After nearly a full game of back-and-forth action produced a 2-2 tie, Naples got the game's fifth and final goal in dramatic fashion. And with Saturday's 3-2 victory went the D-II title.
Naples' junior Sophia Cianciaruso, in her first year with the team, was fouled near midfield with about three minutes remaining and was awarded a 40-yard direct kick. She approached the ball and let it fly. Incredibly, it went in.
"I just put my heart into that shot and I don't know — it was in the hands of God," she said after the winning goal, her second of the game. "It was a great season and we finished really well."
Her coach couldn't agree more. The long-distance goal picked up the defense, which had allowed only one goal during the tournament's pool play and playoff games. But winning wasn't easy.
"Yesterday they had two matches less than an hour apart from each other — the girls never quit," Naples coach Rich Walrath said of his team. "The girls played outstanding in a tough game against a team that was outstanding."
AFNORTH, which had given up only three goals during the tournament prior to the final, put up quite a fight after Naples jumped ahead with a goal in the first five minutes of the game. The Wildcats got that goal when sophomore Haylea Witz found forward Demi Holbrook with a pass and Holbrook put her own rebound into the back of the net. Witz controlled the middle of the field the entire game, sending Holbrook on several scoring opportunities during the first half.
AFNORTH began the second half with renewed energy, led by monster throw-ins — which could be compared to corner kicks — from sophomore midfielder Emma Palm, who delivered assists on goals by Stephanie Seitz and Kylee Wilstead in the first 10 minutes of the half.
Wilstead, a senior, directed most of the attack in the center of the field for AFNORTH and capped a great tournament performance with her goal.
Naples, led by Witz, who had several close attempts on goal, fought back desperately to tie the game. Finally, after putting pressure on the AFNORTH defense, Holbrook was fouled in the penalty area with about 12 minutes to go. Cianciaruso took the penalty kick and scored to tie the game.
The final 20 minutes of the game were hard-fought, leading to a yellow-card foul that set up the game-winning free kick for Cianciaruso.
blottenbergerd@estripes.osd.mil
---
---
---
---