Boys cross country AOY
McLaren met goals; now he's got new ones
---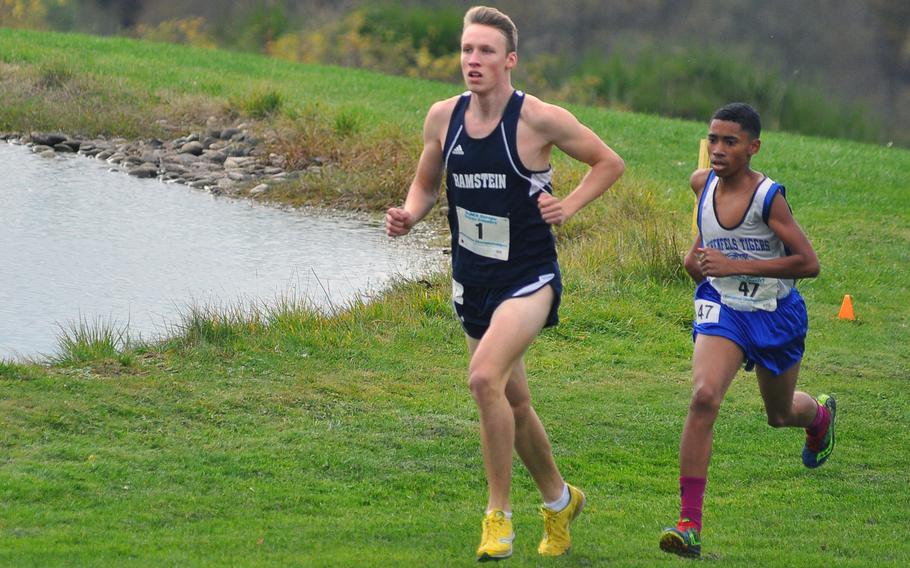 The biggest problem Colin McLaren faced at the 2016 DODEA-Europe boys cross country championship meet was a really good problem to have.
"It was very hard to run," the Ramstein senior said. "There was no one up there next to me most of the time."
That held true until the end. McLaren finished his final race in 16 minutes, 27 seconds, good enough for a 31-second victory, a European championship and a new course record.
And good enough to make McLaren the 2016 Stars and Stripes boys cross country Athlete of the Year.
McLaren was well-prepared to stay ahead of the pack at the European championship race. In fact, that was the idea all along.
"I've been working for it, training in the offseason by myself," McLaren said. "So I'm used to it."
He got more experience as a frontrunner in the season. His time of 16 minutes, 11 seconds on Oct. 15 was nearly 20 seconds better than the second-best time posted by any runner anywhere in DODEA-Europe this summer, and he broke the 17-minute mark on Oct. 22 as he geared up for the decisive race.
Once among the full roster of DODEA-Europe elite, McLaren was ready to separate himself from the group.
"I took the lead about half a mile in and just tried to increase the distance between me and the rest of the pack," McLaren said.
The European title was the well-deserved reward for a summer's worth of hard work. McLaren said he ran "between 40 and 45 miles every week" over the summer break, explaining that he "stepped up the mileage" in hopes of blazing through the 5-kilometer race that would be the last of his DODEA-Europe career.
Now that that's accomplished, it's time to get back to training.
"I'll take about a week and a half off," McLaren said. "And then I'll start it up again."
Twitter: @broomestripes
---
---
---
---