Mason going to All-Army tryout camp
---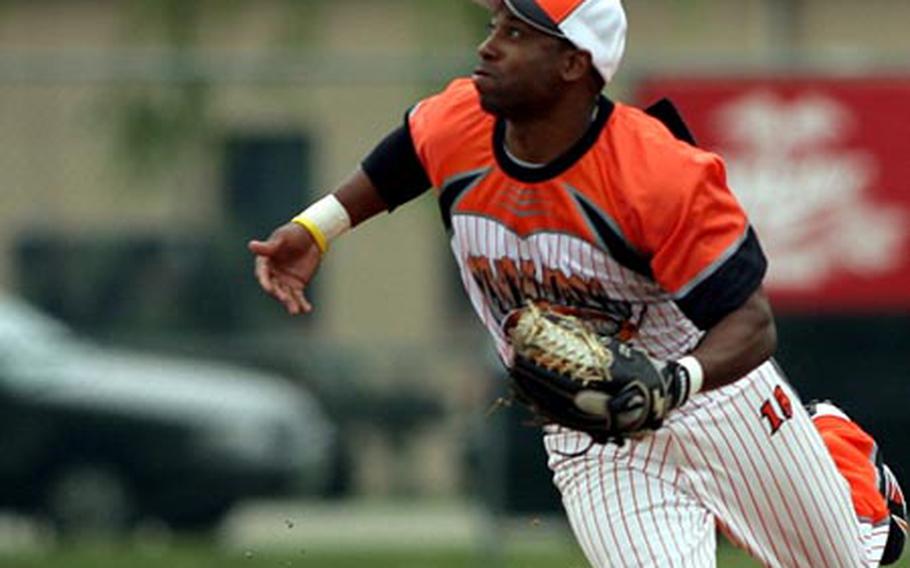 He's served as the All-Army team captain, led the All-Armed Forces tournament in batting and his team to the tournament title the past two years. Elmer Mason now has a chance to make it a hat trick.
Mason was one of six Pacific-based soldiers, four in South Korea and two from Okinawa, selected to attend the All-Army men's softball tryout camp scheduled for Aug. 26-Sept. 18 at Fort Benning, Ga.
Mason, 10 times All-Army, batted .700 and .792 the past two Armed Forces tournaments; Army went 6-2 in 2007 and 7-2 in 2008 to win the titles. Mason plays infield for Yongsan Garrison, 19-3 in the Korea Traveling League and 30-10 overall.
He's joined by All-Army veteran infielders Desmond Ray and William "Buck" Buchanan of Camp Humphreys (14-8 league, 25-16 overall) and Jordan Dempsey of Camp Casey (11-11, 21-21) of South Korea.
Selected from Okinawa were outfielder Chris "Smoke" Stevens of Torii Station and infielder George Isla of Fort Buckner. They play for American Legion (46-1).
Isla and Stevens are vying for first-time berths on the All-Army team, which plays in the All-Armed Forces tournament Sept. 19-24 at Naval Air Station Pensacola, Fla. Army's men and Air Force's women have won the event the last two years.
The All-Armed Forces teams then play in the the Amateur Softball Association national championships Oct. 1-5 at ASA's national headquarters in Oklahoma City.
---
---
---
---