Softball roundup
Marvin fires perfect game for Patch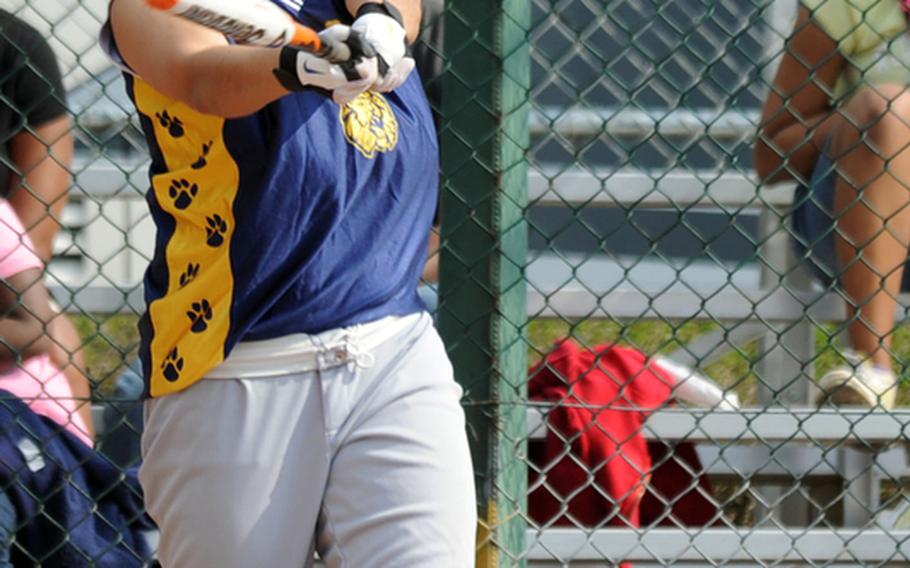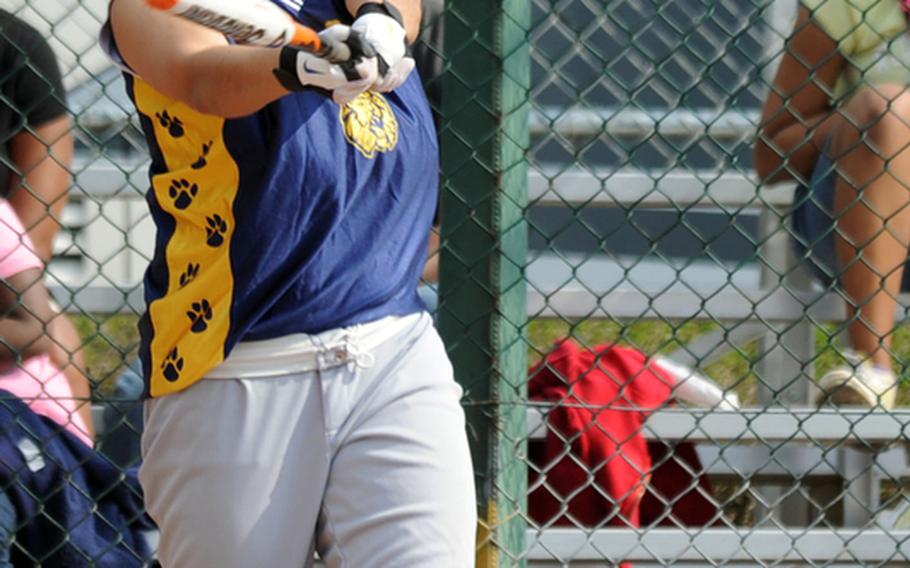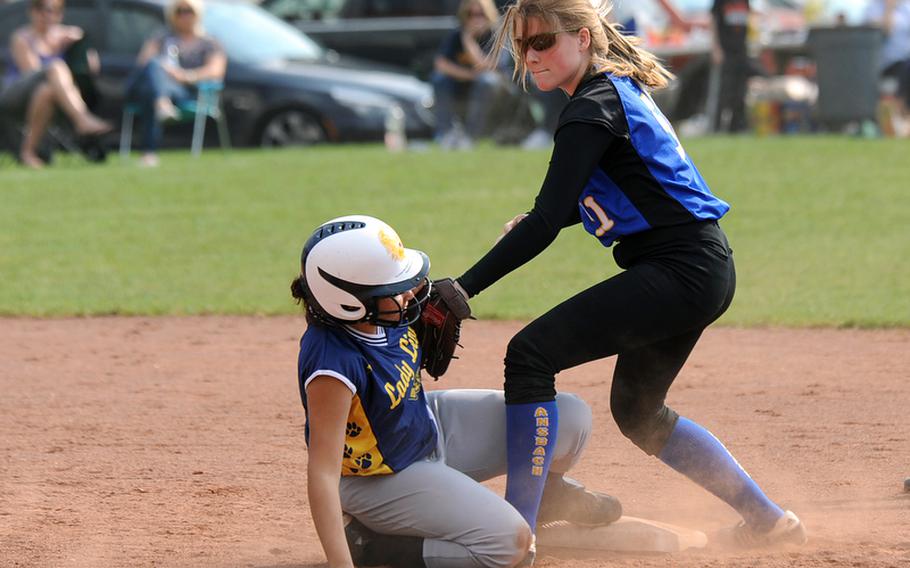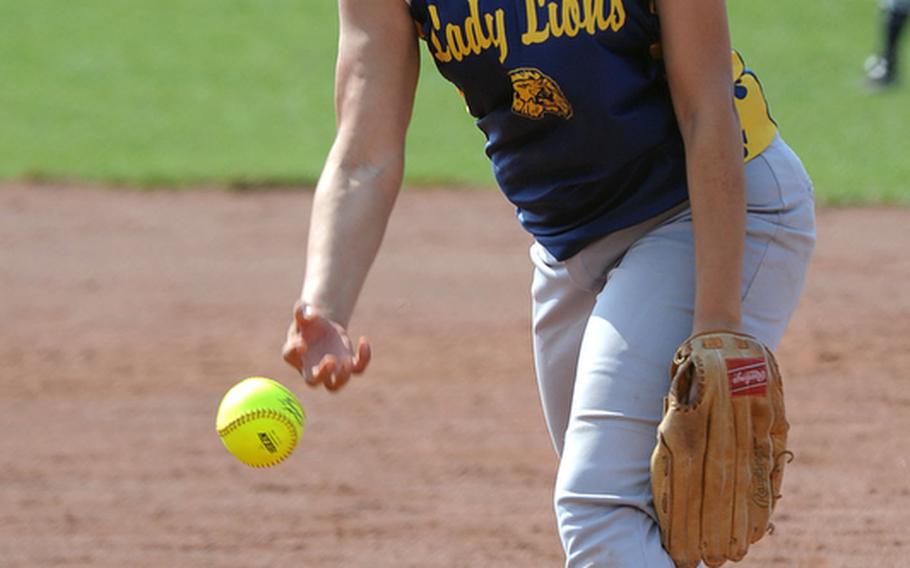 All-Europe sophomore Amber Marvin pitched a seven-inning perfect game Saturday to allow the defending European Division I champion Patch Panthers sweep the Hohenfels Lady Tigers in a high school softball doubleheader.
According to Hohenfels coach Lesley Lynch, Marvin struck out 10 batters in her 12-0 victory that lifted Patch to a 2-0 overall and Eastern Region record on opening day. The Lady panthers downed their hosts 16-5 in the opener.
Next up for Patch is a Saturday doubleheader in Heidelberg. Hohenfels is ticketed for a twinbill the same day in Bamberg.
In other softball on Saturday:
Kaiserslautern 28-17, Baumholder 0-0: At Baumholder, Mariah Durham's second-game single was the only hit of the day for the Lady Bucs, who fell to 0-2 in Western Region play and 0-4 overall. K-town, for which details were unavailable at presstime, is 4-0 overall and in the region.
Ramstein 25-12, SHAPE 0-1: At Ramstein, Katherine Enyeart and Kelsey Freeman proved too much for the Lady Spartans, who fell to 0-4 overall and in the Western Region.
Enyeart pitched all three innings of the opener, striking out seven and walking three. She was backed by her fellow All-European, Freeman, who blasted a three-run homer over the left-field fence. Lacee Loecher tripled, doubled and singled in three at-bats in Game 1.
Freeman won the nightcap behind 13 strikeouts and just two walks.
Enyeart homered in this one, a solo shot over the left-field fence, which allowed Ramstein to improve to 4-0 overall and 2-0 in the region going into Friday's doubleheader against visiting Lakenheath.
SHAPE is idle until a doubleheader scheduled for April 28 against visiting Baumholder.
Wiesbaden 20-10, Bamberg 3-5: At Bamberg, All-European Apryl Jackson struck out nine in the opener to start Wiesbaden toward the sweep which evened the Lady Warriors' overall record at 2-2. They are 2-0 in Eastern Region games. Bamberg started season 0-2, 0-2 in spite of two hits in nightcap by Tiana Bowen.