Soccer Players of Year
Madrid, Lange made respective squads thrive
---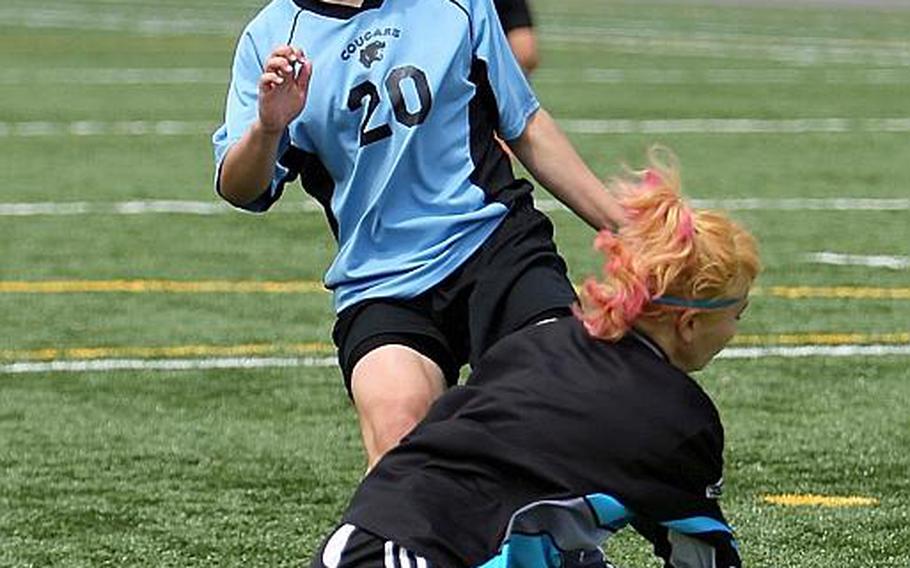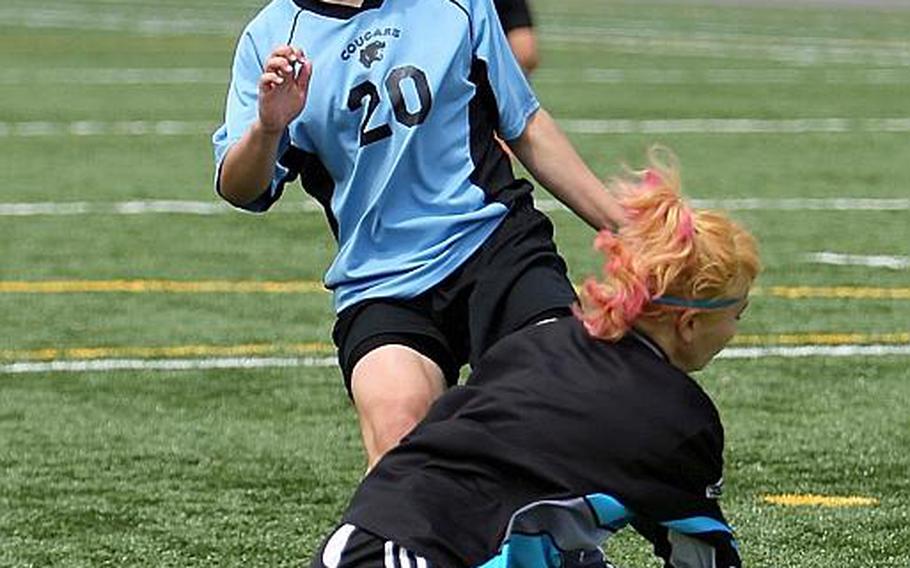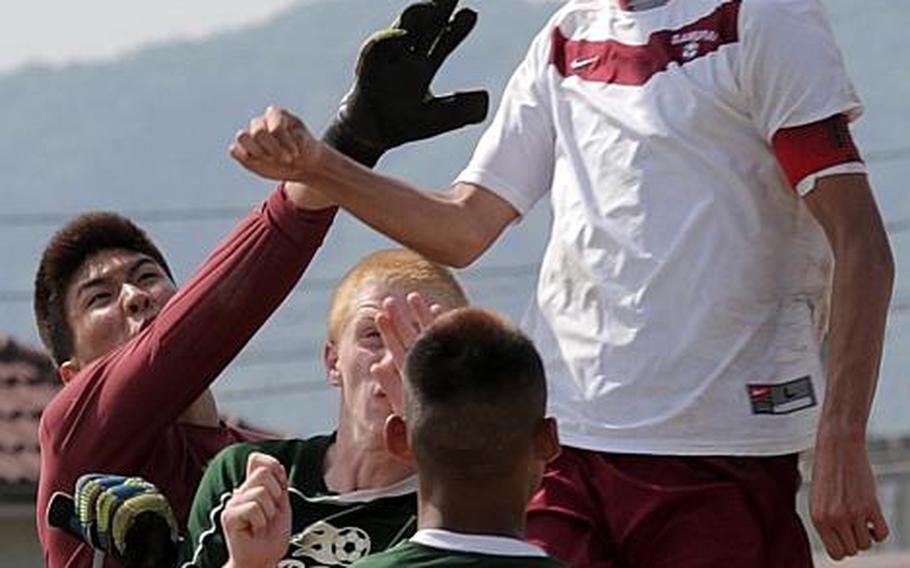 Their respective teams could have been forgiven for wearing the "rebuilding" label on their jerseys this season.
Gaku Lange's M.C. Perry boys team graduated three players who totaled 100 goals. Ebony Madrid's Osan American girls team seemed in for a long campaign after losing the core of players who won three straight Far East Division II titles and came close again last year.
But rather than sag, the teams once more thrived as Lange, a junior midfielder, and Madrid, a freshman striker, each led the Pacific in scoring for the season. The Samurai (26-6-3) finished second in the DODDS Japan tournament, while the Cougars (18-4-1) took second in the Korean-American Interscholastic Activities Conference Five-Cities Division.
Next came a return to Far East glory, the Samurai to a second straight title and the Cougars running their Pacific-record total to eight.
For their efforts, Lange and Madrid have been named Stars and Stripes soccer Players of the Year.
"It's unbelievable how good she is as a freshman," said coach David Hamilton, who watched as Madrid (40 goals) and youngsters such as Evie Garrido (nine goals, 11 assists), Janel Fagaragan (six, nine) and Andrea Carandang (seven, four) stayed step for step with Seoul Foreign during the regular season before taking second.
The Cougars then went unbeaten in capturing their fourth D-II title in five years.
Much of the Cougars' girls success rested with a girl who has been playing soccer since age 6.
Aside from her ability on the field, Hamilton says Madrid is personable off the field. "She's a humble, sweet girl," he said.
What sets her apart on the field is her ability to dominate opponents, he said. "She's like a shark in a pond. Nobody can truly cover her," Hamilton said. "In 15 years, I've never coached any player as good as she is."
Sadly for Osan, Madrid leaves this summer for Ramstein Air Base, Germany, where she plans to play high school ball and seek a club team nearby, Hamilton said.
Lange was what his father and coach Mark Lange called "part of a machine," including Tyelor Apple, Yuta Fleming and Alex Barker, who left what the elder Lange called some giant shoes to fill. "And Gaku really filled them," he said.
Lange teamed with sophomore Justin Hill, who followed his 31-assist campaign with 11 more assists, many of them passes to Lange for one of his Pacific-leading 52 goals. Lange also doled out a team-high 13 assists.
"He became a better player because of the people around him," the elder Lange said. "He missed those three; he was part of a machine. But he became the leader of the machine and learned to bring those boys up."
---
---
---
---