LSA Anaconda hosts a Ten Miler of its own
by
Juliana Gittler
October 25, 2004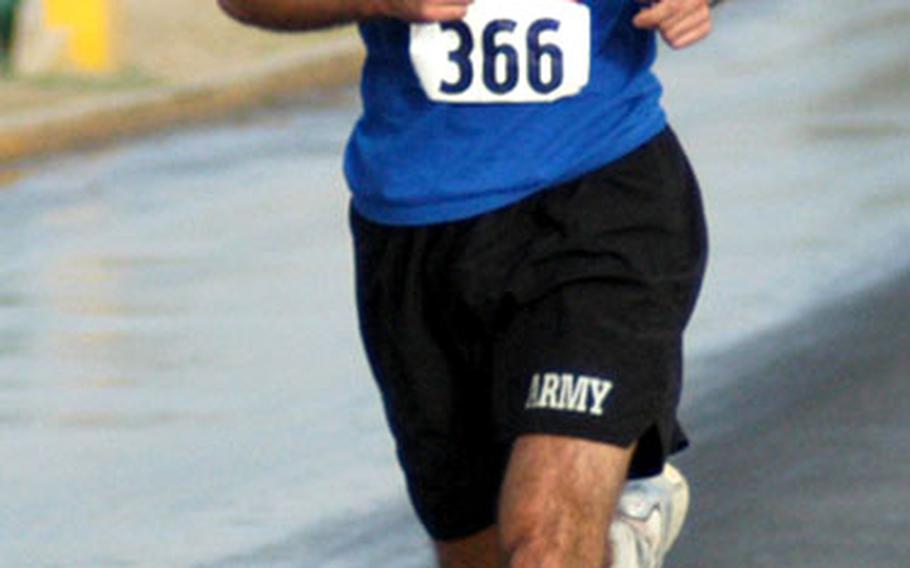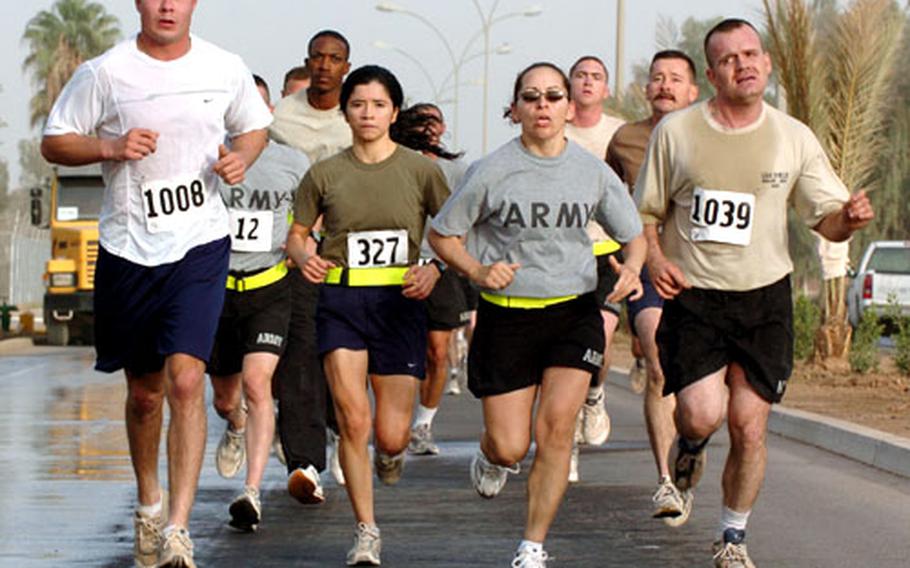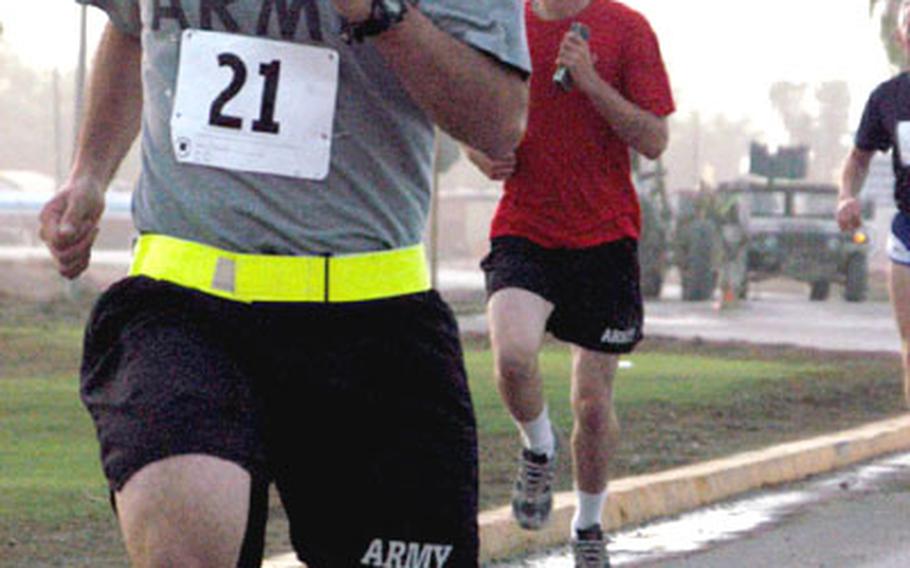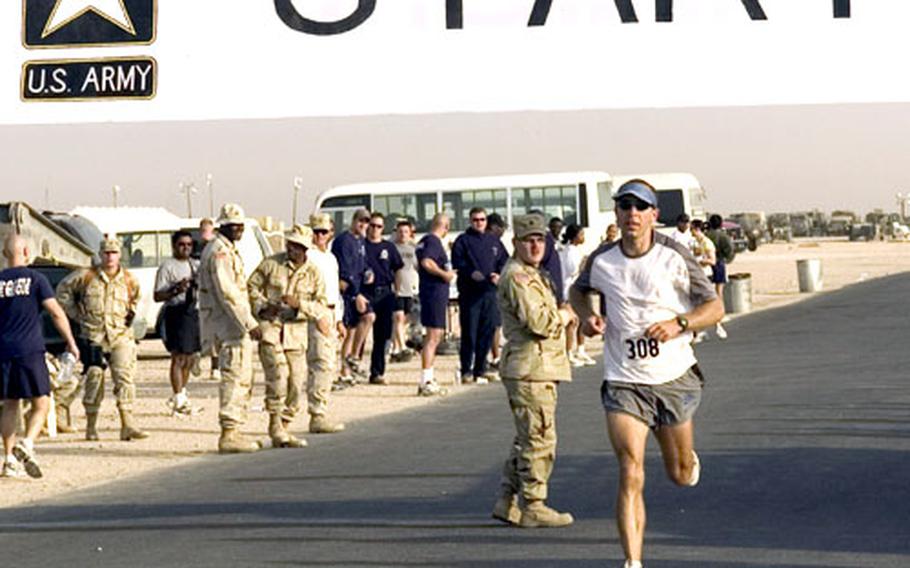 LSA ANACONDA, Iraq — More than 1,300 servicemembers and civilians cast aside their flak vests and Kevlar helmets to share in a 20-year-old Army sporting tradition Sunday.
The LSA Anaconda extension of the Army Ten-Miler — held later Sunday in Washington, D.C. — brought together servicemembers from across Iraq.
"It's a tradition in the Army," said race committee chairman Maj. Willie Rios, operations officer for the 13th Corps Support Command Special Troops Battalion at the logistics support area.
"We try to mirror what they do — the event, categories and traditions," said Rios, who has run the Washington race twice.
Camp Buehring in Kuwait also hosted an Army 10-mile race on Sunday. Its race drew about 700 servicemembers and civilians from various U.S. military installations around Kuwait, according to Sgt. 1st Class Deborah George, who helped organize the event.
Anaconda's race winner was Army Cpl. Curtis Persinger, a member of the Kentucky National Guard with the 1103rd Military Police Battalion. He finished in 56 minutes, 2 seconds.
Persinger arrived to Anaconda the day before by convoy from Camp Babylon, three hours south through some of the most dangerous roads in Iraq.
"We had to draw ammo today [in Anaconda] so it worked out well," he said.
Hours after the race, he was back on the road heading home with members of his unit.
Persinger said he attended the race to keep up his training, and to help ensure a soldier won the Army event.
The women's winner was Marine Capt. Edna Rodriguez with Multi-National Corps Iraq in Baghdad. She finished in 1:15.02.
Despite recently raised force protection levels, runners were free to race sans battle rattle, while spectators wore theirs. Organizers increased security and closed the base to some outside traffic, Rios said.
The race at Anaconda was the second annual event shadowing the Washington race.
Before its start, Brig. Gen. James E. Chambers, commander of the 13th Corps Support Command and LSA Anaconda, as well as a runner in the race, reminded participants of the significance of their participation.
"The race you are about to run is the second annual extension of the world's largest 10-mile road race being run in Washington, D.C., later today," he said.
"You may notice a little difference in the scenery and road conditions as you navigate the course. Not too many people can claim they ran 10 miles in a combat zone."
---
---
---