Little League baseball: Stuttgart finds bats, blasts off vs. Naples
---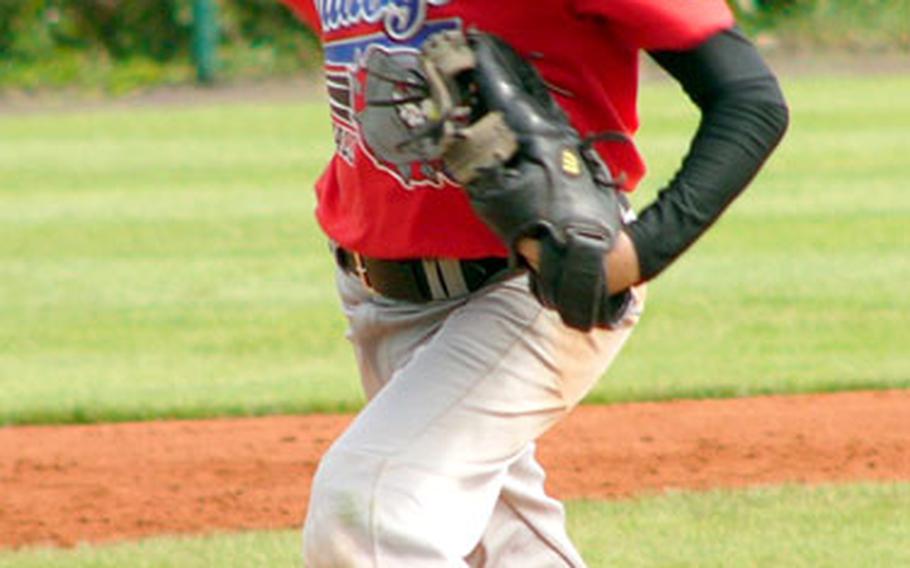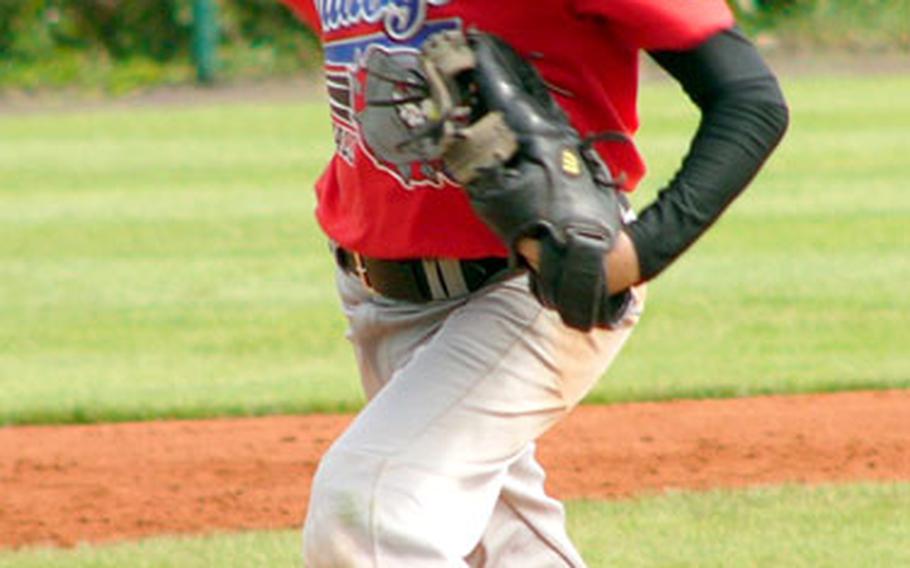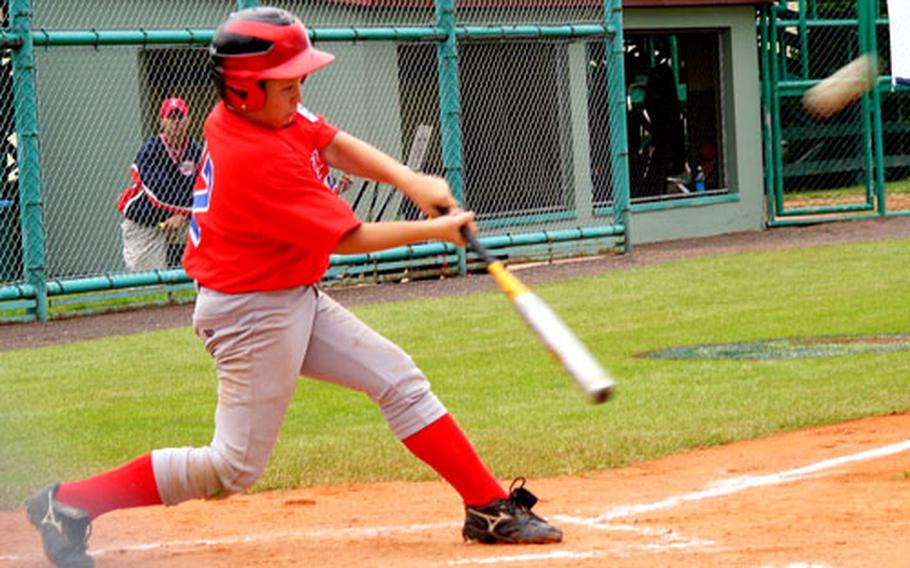 KUTNO, Poland — The Stuttgart-Wiesbaden bats that were so disappointingly silent Monday rang out loudly Wednesday as the Bulldogs rolled to a 15-1 conquest of Naples in Little League Baseball's Transatlantic Regional.
"We just had a little [batting practice], and started hitting better," Bulldogs starter Tommy Cashman said.
There's better, and then there's way better.
The Bulldogs, who managed just three singles in Monday's 3-0 loss to seven-time defending champion Saudi Arabia, hit three home runs in their seven-run first inning Wednesday.
Third baseman Chris Byrd, whose walk-off grand slam in the Germany tournament landed the Bulldogs in this qualifier for the Little League World Series Aug. 17-26 in Williamsport, Pa., hammered the first of the round-trippers, a three-run blast over the center field fence.
Ryan Tannenbaum, who finished the game 3-for-3, followed with a solo shot to the same part of the ballpark. And after Jack Smith singled, Cashman delivered his homer, also to center field.
The Bulldogs sent 12 batters to the plate in their big first inning and 11 more in a five-run second that got the game into run-rule territory.
The onslaught also ended Cashman's day on the mound. He was removed after striking out two of the four batters he faced during his 19-pitch stint.
"It didn't bother me," Cashman said of handing the ball to his coach. "I knew they were saving me for another game, and it let other people have a chance to play."
All 13 Bulldogs got in the game play as the Germany champs rapped out 18 hits in the three innings they came to bat. The game ended after the Naples half of the fourth because of the 10-run rule.
Ben Carson and Connor Rinoski finished up for Cashman. Each allowed one of Naples' two hits. Sean Owens drove in the run with a double to the center field fence in the fourth off Rinoski.
Next up for the Bulldogs (1-1) in this round-robin event for Americans living in Europe and the Middle East is a Thursday date against Dubai (0-2). They play England on Friday. Naples (0-3) is off Thursday, then faces Dubai.
The top four teams then play in a tournament format to decide the champ.
In Wednesday's other game:
Saudi Arabia 13, Dubai 0, 4 innings: A.J. Otis pitched a three-hitter and clubbed a grand slam as the defending Transatlantic champs posted their third shutout in as many games and ensured themselves of a berth in Saturday's semifinals.
Otis' blast, which came an inning after Ted Fitzmaurice's two-run shot, raised the Saudi home run total to seven going into Thursday's showdown against unbeaten England.
---
---
---
---