Lassetter repeats in discus with DODDS-record throw
by
Lisa Horn
May 22, 2004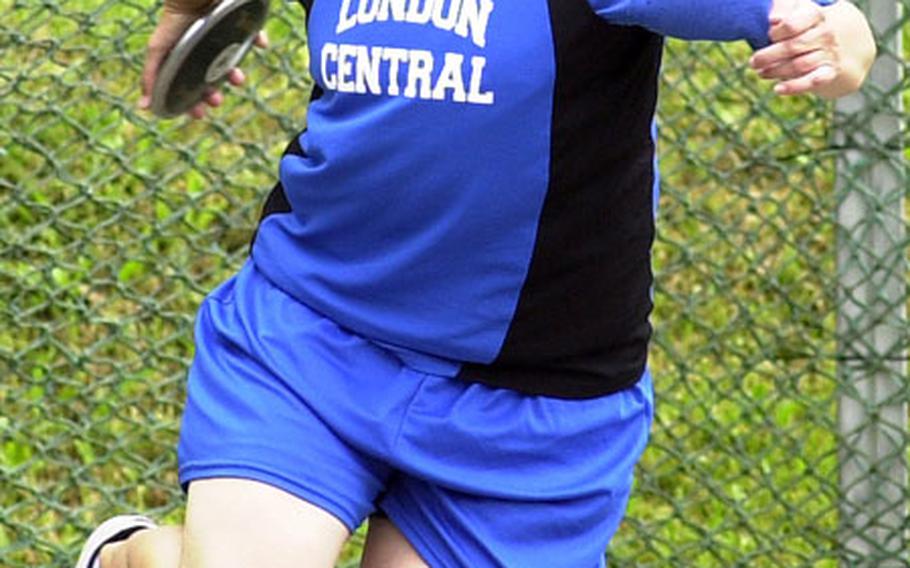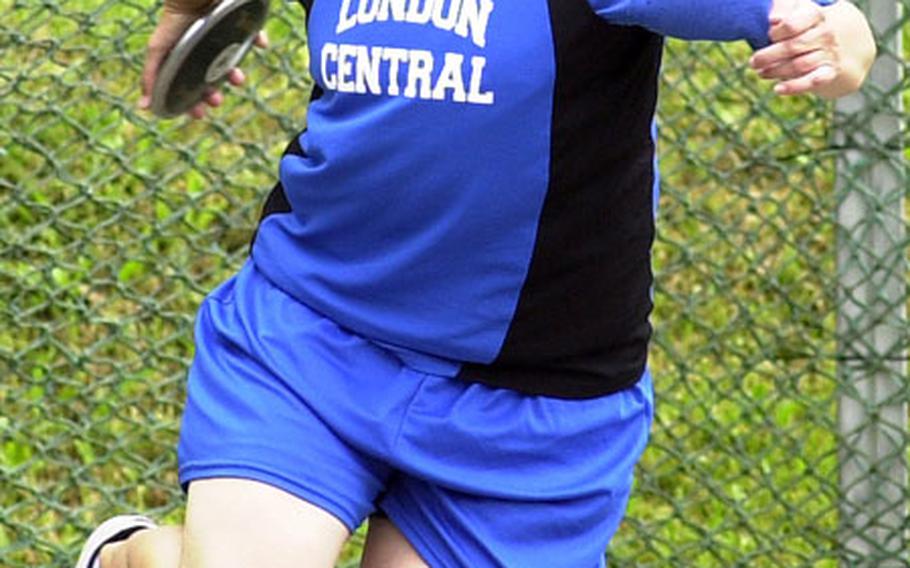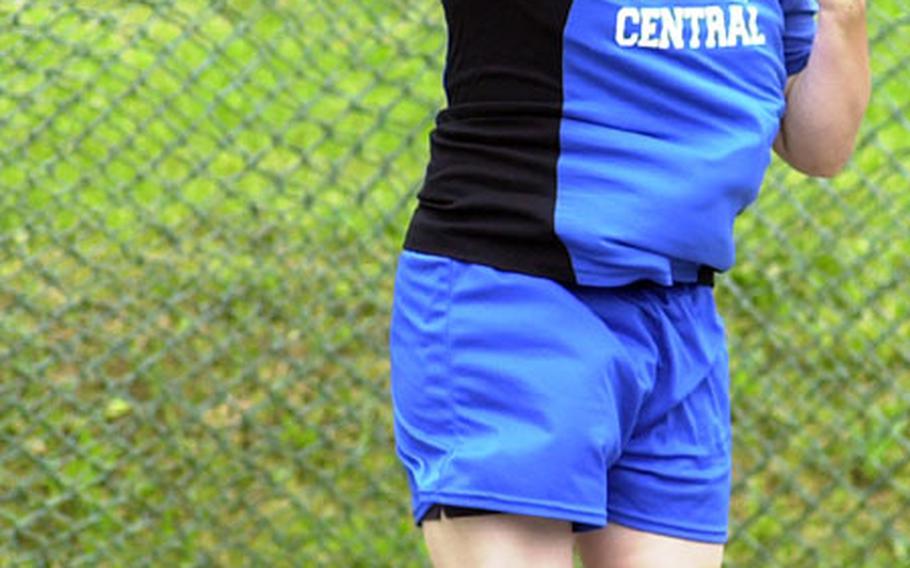 WIESBADEN, Germany — Nicole Lassetter's dream of breaking the European high school discus record came true Friday in the European Track and Field Championships.
The London Central senior's throw of 141 feet, 4 inches secured the gold medal and broke a 22-year old record of 133-1, set by Stephanie Bertram of Wiesbaden. Lassetter's previous best throw of the season was 128-8.
Lassetter won the championship last year with a throw of 121-6.
"I was really excited about this," Lassetter said. "I really wanted to come out here and just show them what I could do and beat that record."
Bitburg High School senior Chris Eubanks was there to cheer on his fellow hurler and saw the winning throw. Just a few moments earlier, Eubanks won the boys shot put with a throw of 46-6½.
"That one's taking the record, that's a gorgeous throw," Eubanks said after Lassetter's discus had landed.
Eubanks has his sights on breaking the DODDS record Saturday during the boys discus final. His best this season is 141-2 — more than 20 feet below the record, which was set in 1980.
"He's awesome, I love watching him," Lassetter said. "His technique is awesome — he's so quick. I think he's going to do great tomorrow."
"I'm really going to put the form to work to get a good release, because if I can put a couple out there that will give somebody something to chase, that will fire me up," Eubanks said.
In other finals Friday, the Ramstein girls 3,200-meter relay team of senior Kate Russell and juniors Krissy Grosselin, Nichole Swalko and Beth Nielsen repeated last year's gold-medal performance with a time of 10:18.72.
"We wanted to go out well," Russell said. "We knew we could do it."
The second day of the championship begins at 11 a.m. Saturday at Wiesbaden's Berliner Stadium across from Hainerberg Casern.