D-I football preview
Large schools' push toward playoffs begins this weekend
by
Gregory Broome
September 13, 2018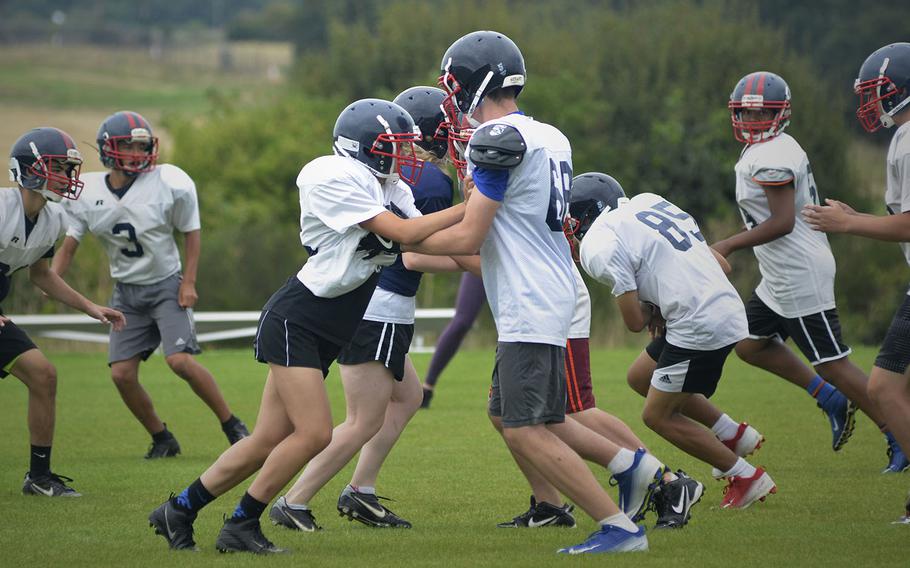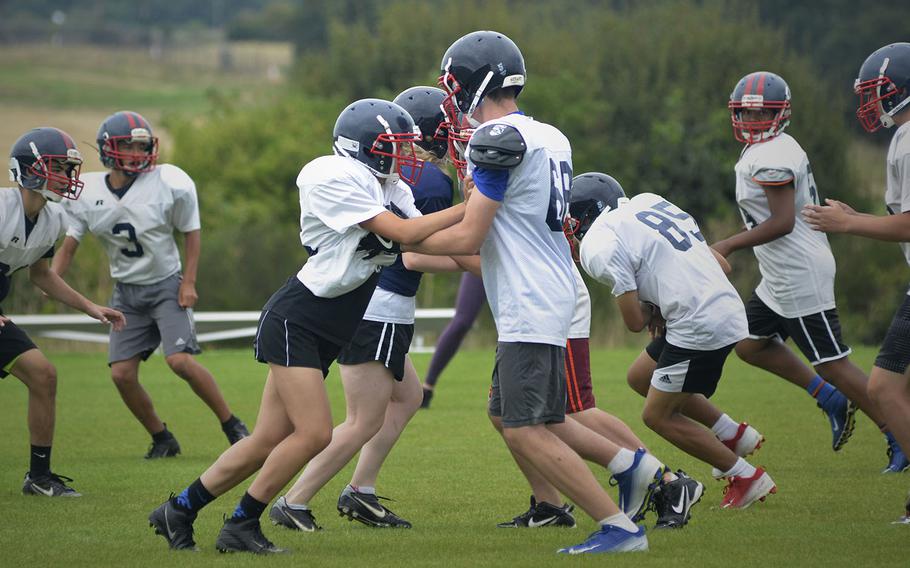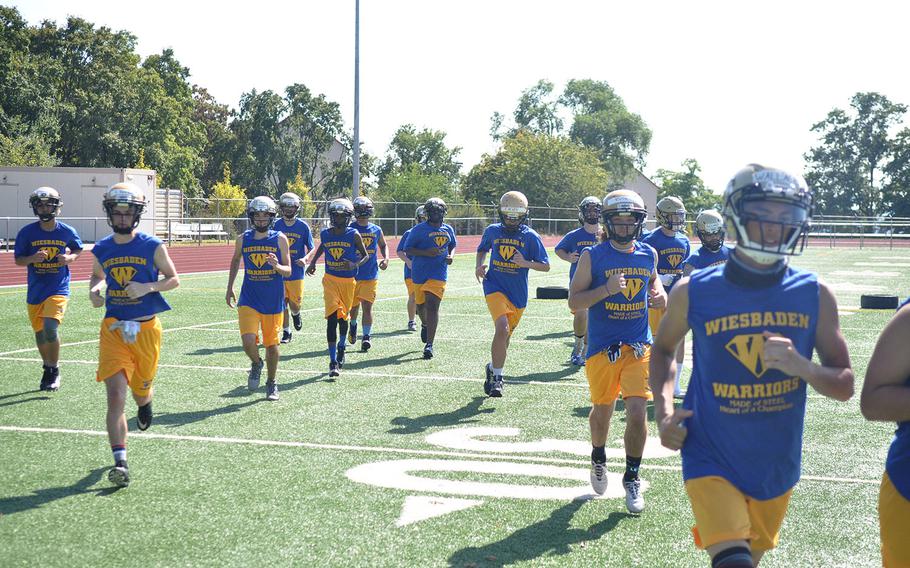 If last weekend's three non-conference openers were any indication, the 2018 DODEA-Europe Division I football season has the makings of a classic campaign.
While that opening-weekend slate didn't count towards playoff qualification, this weekend's set of three divisional games will; it's the first of five weeks of round-robin play that will send four of the division's six teams into the Oct. 27 semifinal round. The championship will be determined Nov. 3 at Kaiserslautern High School.
Despite their lack of postseason ramifications, last weekend's set of games was helpful in determining where each team stands as the games grow in consequence.
The defending champion Stuttgart Panthers are looking to become the first team to win consecutive large-school football titles since the 2006-07 Ramstein Royals. That effort got off to a rocky start Friday as the visiting Vilseck Falcons built an almost immediate 20-point advantage.
But Stuttgart's overwhelming talent took over. The Panthers, despite losing star quarterback Chris Magalona from last year's title team, maintained their dynamic air attack as Alec Kenfield threw for 188 yards and three touchdowns. Senior standout Gavin Abney was on the other end of two of those touchdown catches and added an 85-yard kick return for touchdown in a brilliant all-around effort.
All of that game-changing firepower, along with a sturdy defense and seasoned veteran leadership, gives the Panthers a strong chance to break the division's streak of failed repeat bids. But the path won't be easy.
Ramstein, which fell to Stuttgart 26-21 in last year's title game, started its fall by reiterating its consistent dominance over local rival Kaiserslautern. The Royals' 39-8 mercy-rule suggests this year's Royals squad will keep the program's annual appointment in the decisive weeks of the Division I season.
Returning champions Stuttgart and Ramstein, then, remain firmly positioned at the top of the division's hierarchy, though one of the two powerhouses will have an early hole to dig out of after this weekend's championship-game rematch at Ramstein. The remainder of the field is less certain.
The Wiesbaden Warriors have been a championship-game mainstay for much of the decade, though they missed last year's game after a 13-6 semifinal loss to Ramstein. But signs of vulnerability were apparent in the preseason, and Saturday's 48-27 loss to the Lakenheath Lancers made the situation more dire.
For now, however, Wiesbaden's history of postseason runs and considerable offensive talent outweighs a non-conference disappointment. The Lakenheath game proved the Warriors can still score plenty of points to be successful if their defense can limit the damage.
Lakenheath, meanwhile, continued its late-2017 momentum with the impressive defeat of the Warriors. The Lancers won their last two regular-season games last fall to claim the division's last postseason berth and appear a strong contender to secure one of those spots again. Running backs Ion Duenas and Manny Cordero might comprise the most explosive such duo in DODEA-Europe this fall, and the presence of quarterback Maurice Thomas and a capable group of receivers only heightens the threat level.
Expect Vilseck, as it nearly always does, to push hard for one of those hard-won semifinal slots. The Falcons showed what they're capable of with their early outburst against Stuttgart, and that strong showing against the division's current headliner puts Vilseck right in the midst of playoff contention. A win against Wiesbaden this weekend would be a great start to that effort.
Only Kaiserslautern, now on its third coach in the last four seasons, failed to inspire real optimism in its non-conference opener. The struggling Raiders, who have won just two games over the past three seasons, continued their malaise with a punchless effort against the Royals. Saturday's visit from Lakenheath represents the team's next chance to reverse its recent fortunes.
Twitter: @broomestripes