Lane-led Hanau rolls over Bitburg in Div. II title game
by
Scott Schonauer
November 6, 2005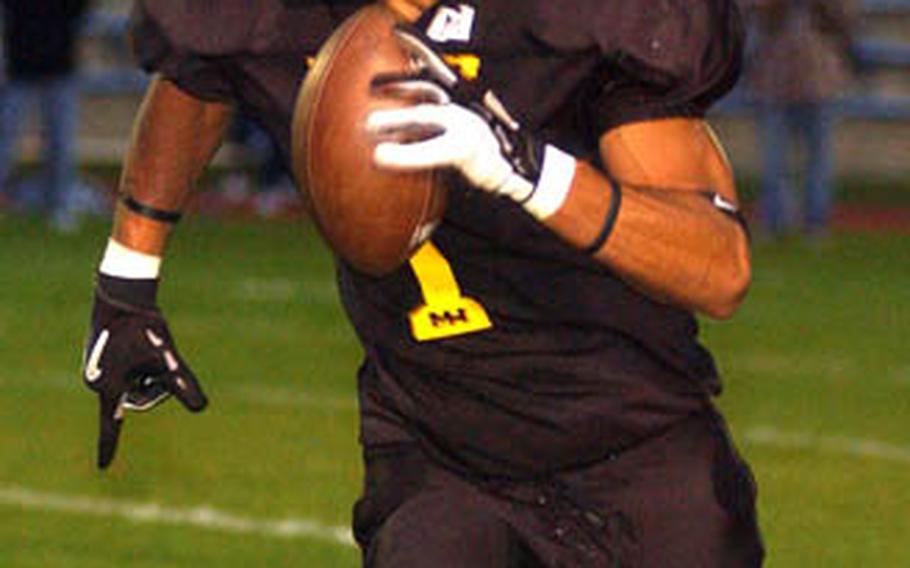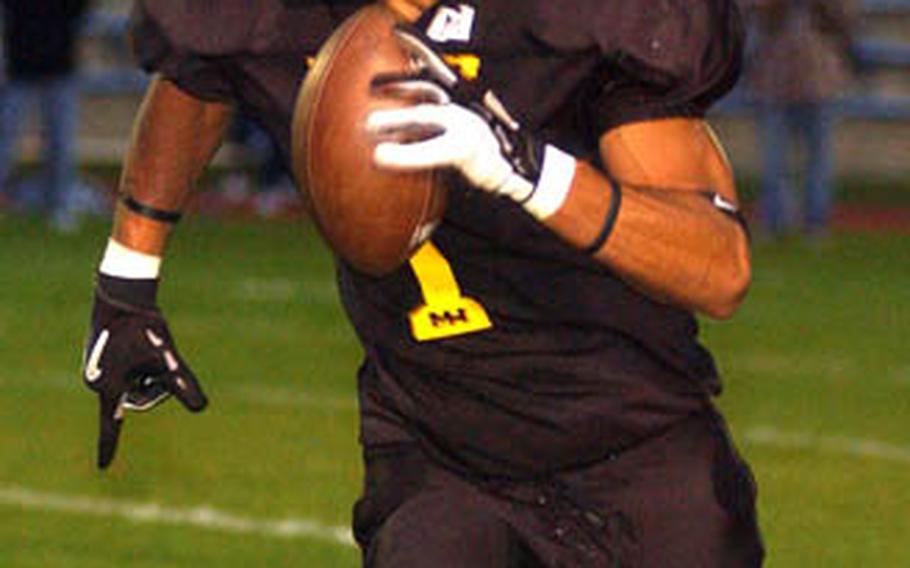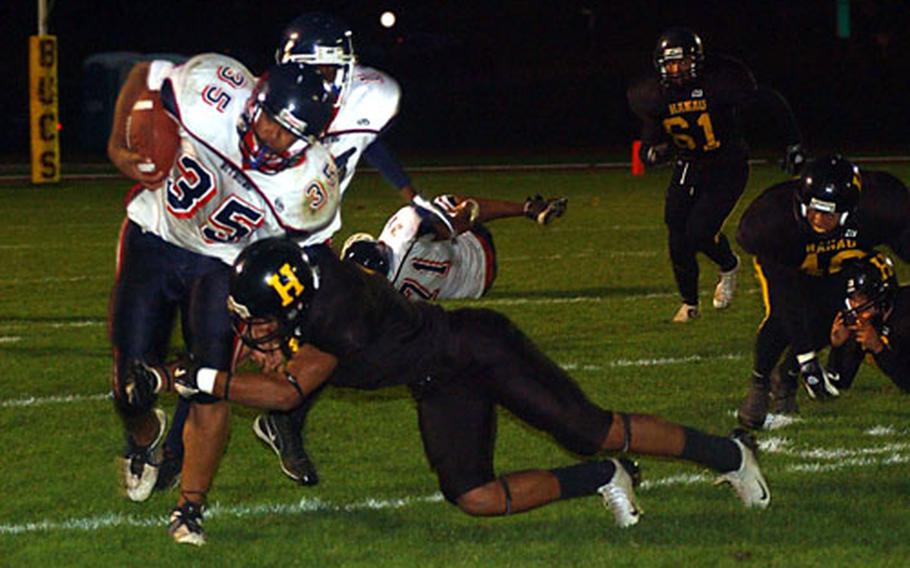 BAUMHOLDER, Germany — Hanau's Malcolm Lane played part of football season on an injured knee.
Hard to imagine what he could do with a healthy knee.
The senior running back used his track star-caliber speed Saturday to to score five touchdowns and help Hanau complete an undefeated season by beating Bitburg 42-25 for the European Division II crown.
Lane, a 6-foot-2, 185-pound Florida native, credited his teammates' blocking for giving him the room to run. But while Lane called the victory a team effort, the Panthers would have had a much harder time doing it without Lane's speed.
"He can just change a game," Hanau coach Sam Cassou said.
That statement is hardly a revelation.
Lane has showcased his 4.47, 40-yard-dash speed all season, and Bitburg coach Michael Laue said at halftime that one of the keys to winning the game would be to contain him.
Bitburg gave the ball to sophomore running back Corey Legister 29 times in an effort to control the ball and keep the Hanau offense off the field. Legister responded with 137 yards, but it wasn't enough. The Barons controlled the clock, but Lane took command of the game.
Every time Lane got his hands on the ball, he used his speed to elude defenders and streak toward the end zone.
On its opening drive, Bitburg went 65 yards and scored on a 43-yard touchdown run by Josh Collett, and then added a two-point conversion.
On the ensuing kickoff, Hanau's Trevius Render ran untouched 80 yards for a TD. Hanau's PAT cut the deficit to 1.
The rest of the game belonged to Lane.
On third-and-20 with 2:41 left in the first quarter, Lane swept to the right and sped up the sideline for a 90-yard touchdown that put Hanau ahead 14-8.
Before the end of the quarter, Lane, now on defense, picked up a fumble on a botched option play by Bitburg and ran 45 yards for his second score and a 21-8 Hanau lead.
Even when Lane fumbled, he found a way to score. He did just that in the second quarter when he fumbled a handoff on a second-and-7 play from the Bitburg 11. Lane beat the opposition to the ball, scooped it up and scooted in for a touchdown.
And when Bitburg managed to cut Hanau's lead to 35-25 in the fourth quarter, it was Lane who helped take away the Barons' momentum.
With 9:39 remaining in the game, Lane sealed the victory by outrunning the entire Bitburg defense on a 75-yard TD run.
"I hurt my knee a little bit in the beginning but I figured this was my last game — I wasn't going to let it slow me down," Lane said after teammates and fans took their turns congratulating him.
"We did this all together," he said of his teammates. "All of them. They're my brothers."