Kubasaki sweeps Kadena to take softball series
by
Dave Ornauer
May 12, 2017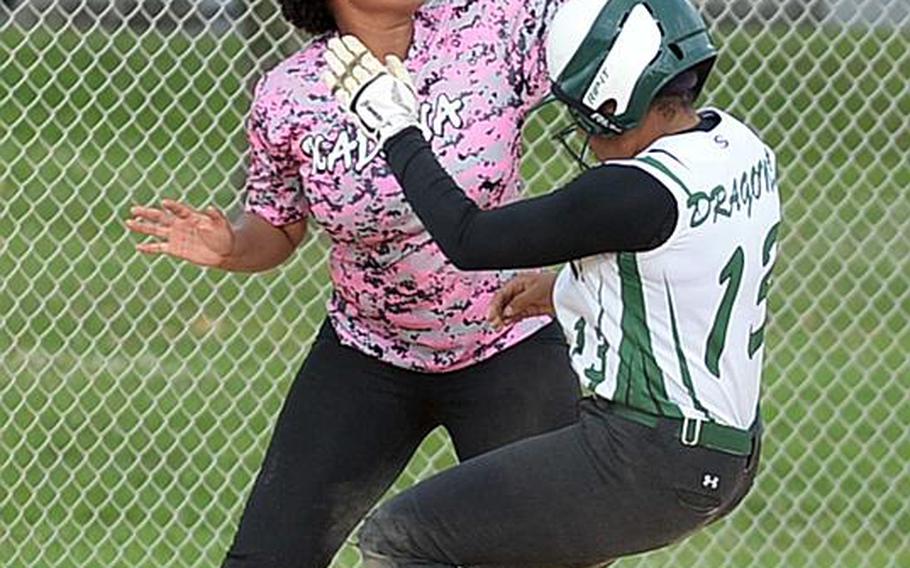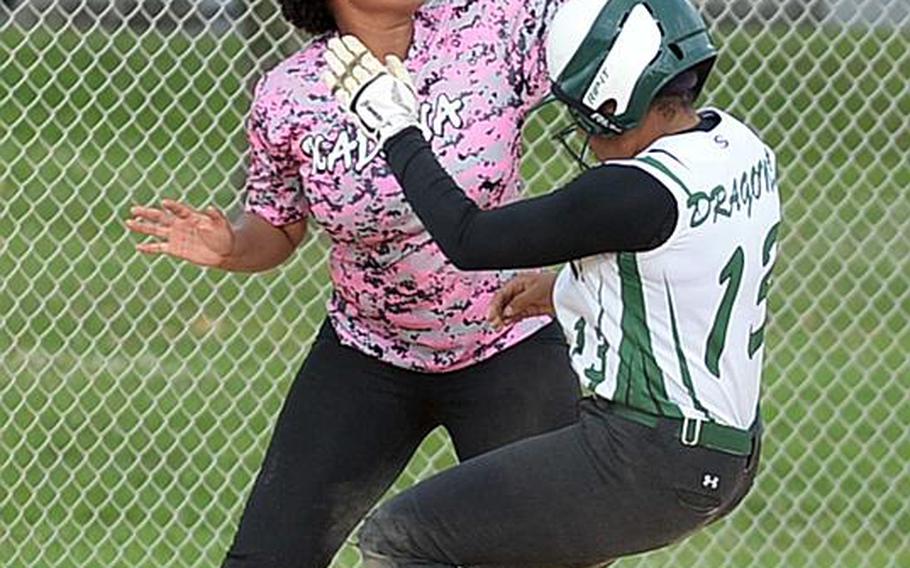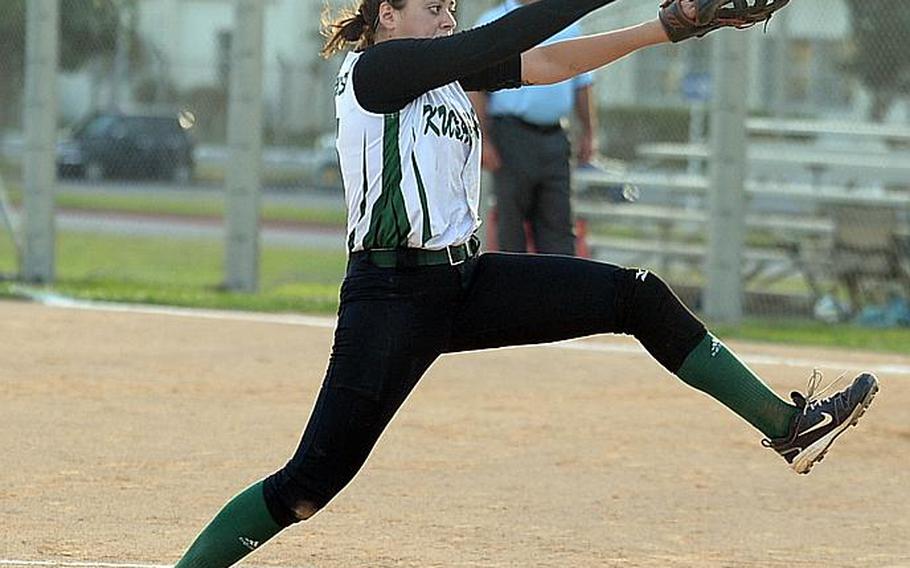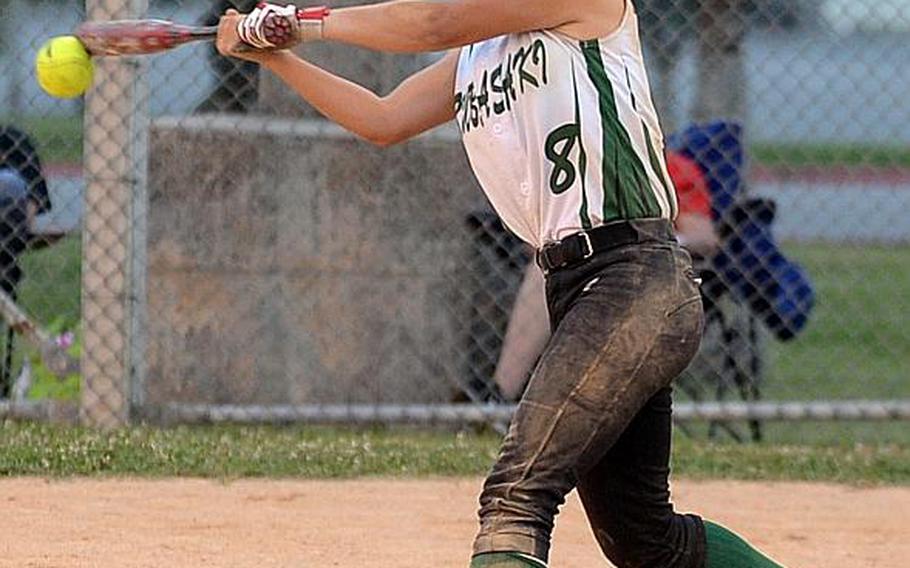 CAMP FOSTER, Okinawa – Ari Gieseck never played softball before this season. No one would have known that by her performance Thursday and Friday in the Okinawa district finals.
The freshman second baseman went 4-for-7 with two walks and four RBIs, two coming in a six-run third inning as Kubasaki completed a rare sweep of the best-of-three finals, beating Kadena 8-4, a day after routing the Panthers 17-9 at Kadena.
Asked if she saw her big two-day outing coming, Gieseck said: "Not at all. I broke it down to fundamentals and just did what I came to do, which was win."
It was the just the second time the Dragons won the post-season finals series, the first time in 2012. It was also the first time Kubasaki has ever beaten Kadena four times in one season; the Dragons won the first two outings before Kadena rallied to win the regular-season series 3-2.
While Gieseck was enjoying a rookie breakout, four-year Dragons veterans Reaven East and Leah Bebout held down the pitching and defensive end.
East scattered five hits and three walks, struck out three and got out of a two-on, two-out jam in the seventh, while Bebout had nine assists at shortstop.
"I couldn't have done it without my team," said East, who plans to walk on at Division III Cairn (Pa.) next spring. "They fill me with joy and pride. I'll miss them when I leave."
Several hundred miles northeast, Nile C. Kinnick was busy capturing the Kanto Plain Association of Secondary Schools championship, rallying past Yokota 14-10 Friday, a game the Panthers led until the Red Devils scored five times in the bottom of the sixth.
Faith Hughes got the win and helped herself by batting 5-for-5 with two doubles for Kinnick, which three weeks earlier won the DODEA-Japan title with two coaches, Gary Wilson and Dan Joley, who took over at midseason when Katrina Kemper stepped down for personal reasons.
"I'm really proud of the way the kids have jelled together throughout the season," Wilson said. "They are starting to play for each other. They fought back … against a very sharp Yokota team."
Kadena, the three-time defending Far East Division I Tournament champion, begins its title defense Monday at its home Ryukyu Middle School Habu Field, chased by Kinnick, Kubasaki, Seoul American and American School In Japan.
Yokota is the two-time defending Far East Division II champion and begins its title defense Monday at Naval Air Facility Atsugi.
Twitter: @ornauer_stripes