DODDS Pacific wrestling
Kubasaki looks to be loaded again on the mats
by
Dave Ornauer
December 5, 2013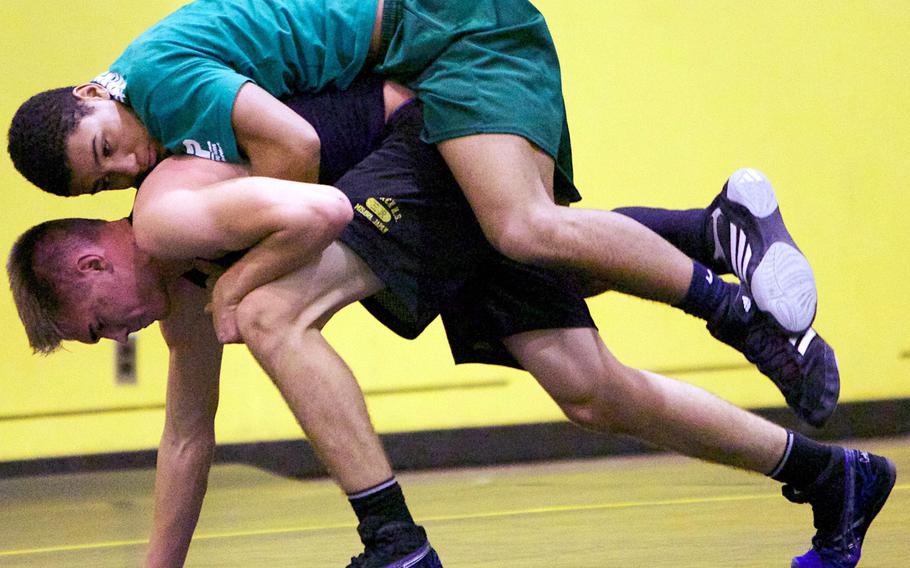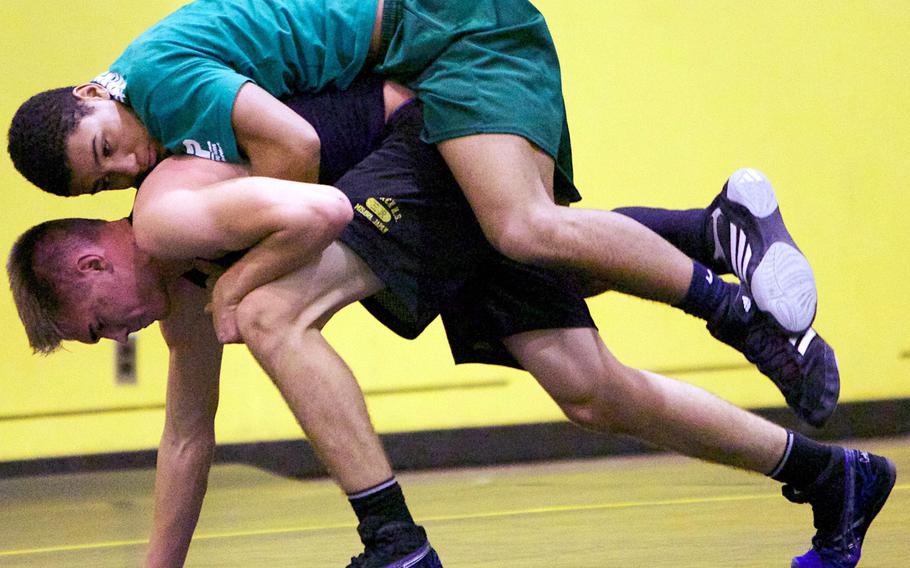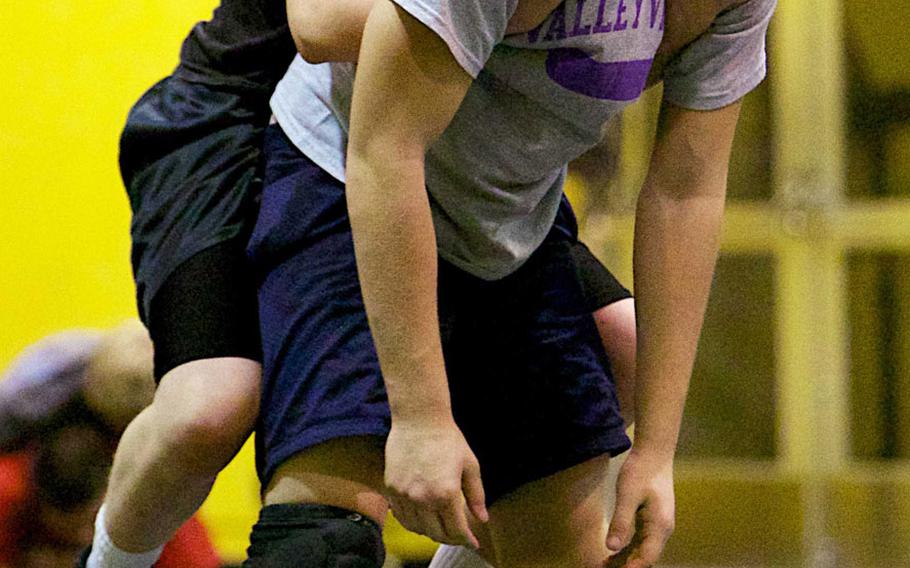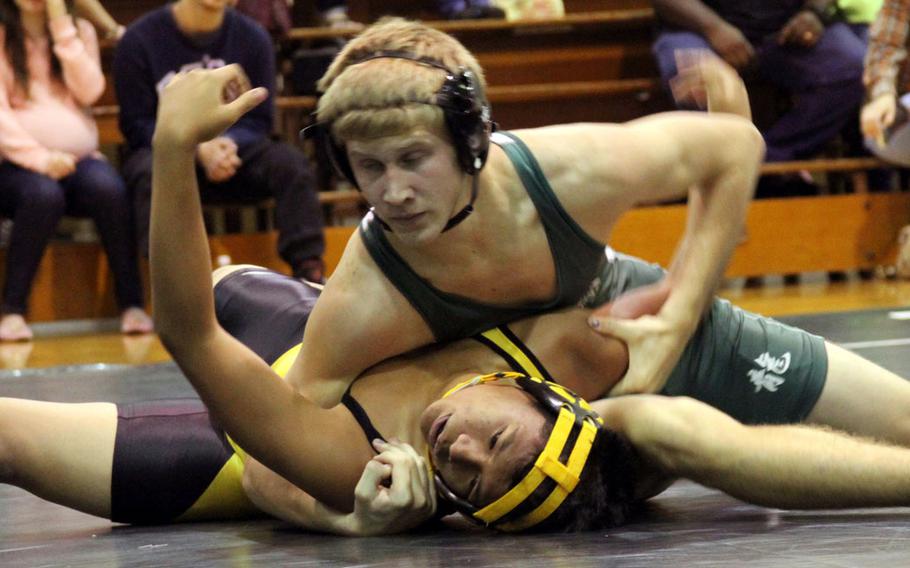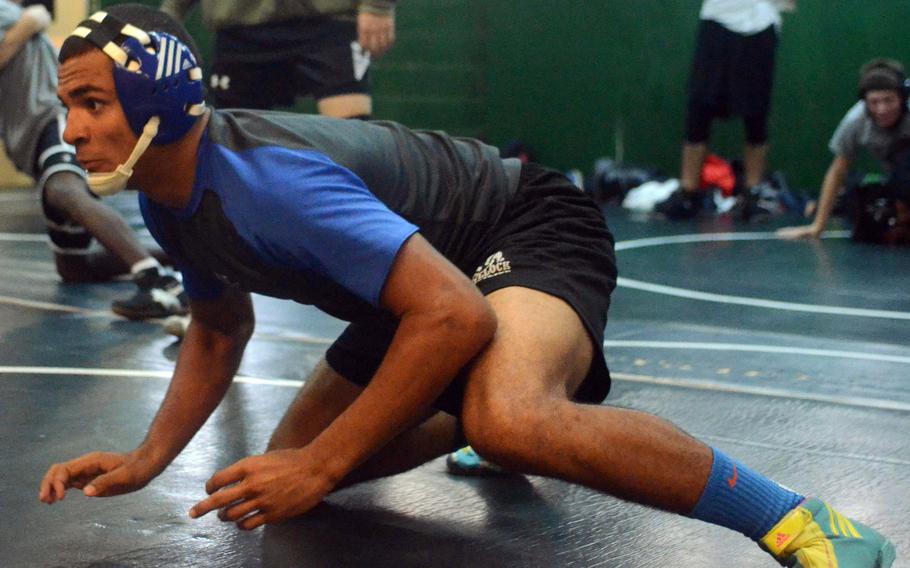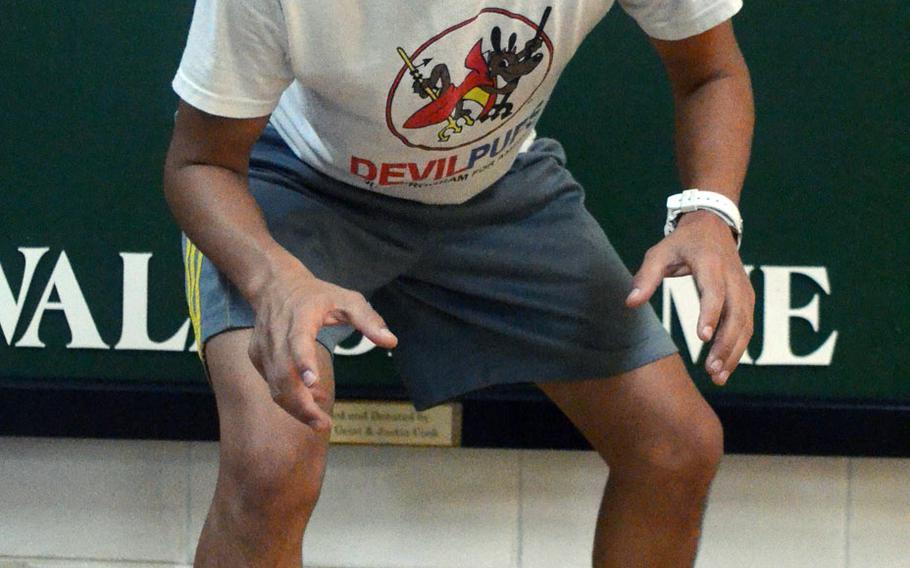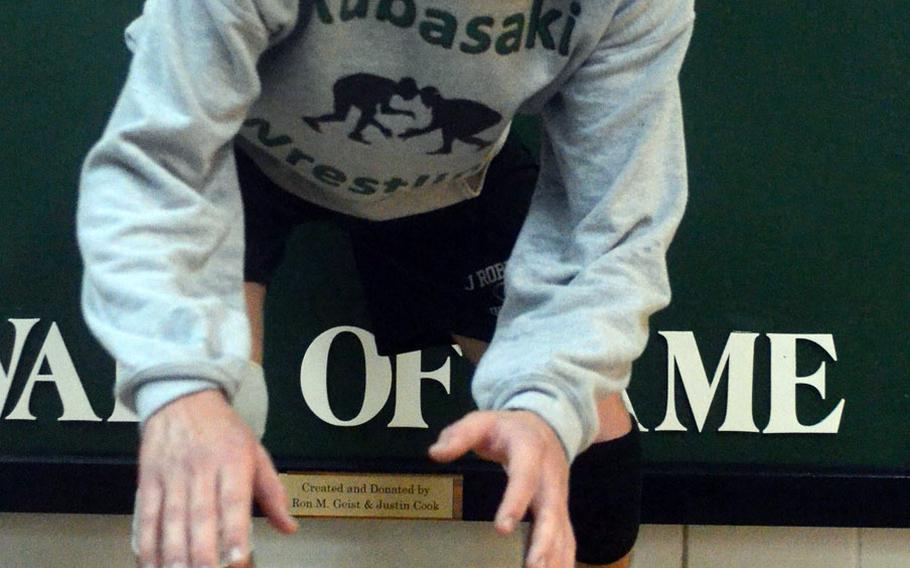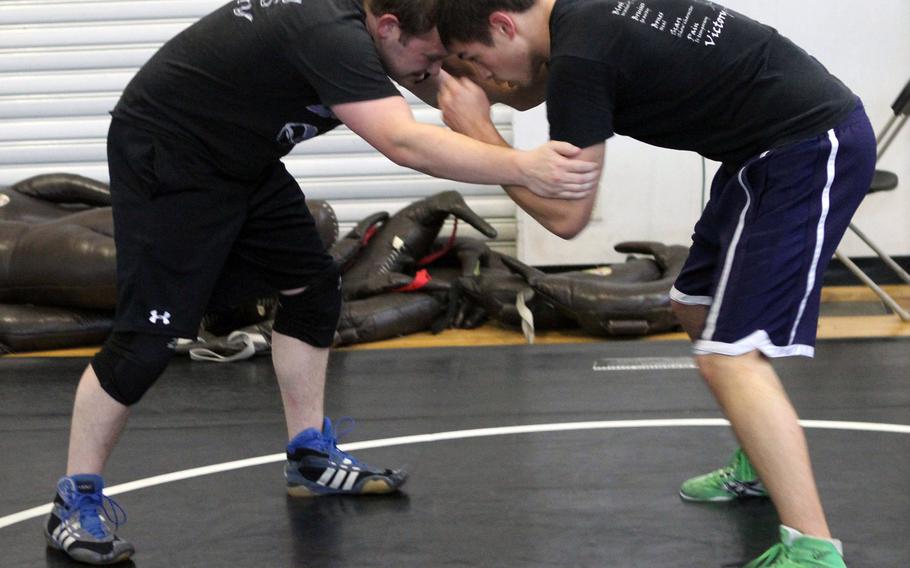 CAMP FOSTER, Okinawa – Tanner Stamper gazed at Kubasaki's wrestling Wall of Fame and learned of a former Dragon who came to Okinawa in 2004 from Virginia and won back-to-back Far East tournament golds.
"I want to win three," said Stamper, a sophomore who came to Okinawa over the summer from Havelock, Va., where he qualified for the state finals. He debuted for Kubasaki in Wednesday's preseason scrimmage and beat two solid Kadena wrestlers, James Alexander and Elijah Takushi.
On a Kubasaki team that earned its 23rd Far East banner in the sport last February, Stamper fits in at 158 pounds in what Dragons coaches are calling the strongest lineup from 148 to heavyweight the school has ever fielded.
"For many years, for now and into the future, it's a pretty tough lineup," assistant coach Ron Geist said of Austin Cyr, reigning 148-pound champion; Stamper; Sho Green at 168; Tyshon Butler at 180; Joshiah Allen at 215; and Christian Fernandez at heavyweight.
Most are underclassmen. The middle weights need work, coach Justin Cook said, although reigning Far East champion Daniel Mora is back at 108.
What makes Stamper so good, Cook and Geist say, is good hip control.
"That leads to escapes, reversals, good shots, good agility, which all lead to points," Cook said. "It's not something you can teach. It's something you learn in folkstyle wrestling."
Pacific wrestling, which has long gone by freestyle rules, will look more similar to folkstyle with some rule changes implemented for this season. Takedowns are worth two points instead of one, reversals are now worth two and period scoring - used for the last four years - is out.
Another change is the cancelling of Okinawa's Rumble on the Rock tournament and the Beast of the East at Nile C. Kinnick being coverted to a Japan-only dual-meet event, leaving no in-season invitationals.
Cook said the Beast has been Kubasaki's "baseline" to see where it stacks up against other teams entered at Far East. "We don't have that baseline any more. It's hard to tell" how the Dragons will do at Far East.
Another team that stands to do well was the one that fell just short of Kubasaki in last year's individual and dual tournaments, Kinnick.
The Red Devils lost a champion in Eddie Sheridan and two runners-up, but return three runners-up and one third-place finisher from last year: Ian O'Brien (180), Charlie Gann (148), Dustin Wilson (158) and Brady Yoder (129).
"Numbers wise, we're pretty good," coach Gary Wilson said. "We lost some strong wrestlers, but we have some good returnees. We won't be as deep as we were."
Kadena, third last year in the individual tournament, also returns some veterans, including 2012 101-pound champion Justin Duenas. Fred King takes over as coach, the team's fourth in four seasons.
Zama American, the reigning Division II Far East champion, faces a rebuilding year under new coach Haden Baker.
That may leave Robert D. Edgren as the team to beat for D-II honors. Coach Justin Edmonds is hoping to field a full lineup for the first time in his 10 seasons, with veteran 148-pounder Kaleb Atchison leading the way along with 215-pounder Brandon Gleason.
"We're going to come out fighting," Edmonds said.