Kubasaki, Kadena rev up against Okinawa teams
by
Dave Ornauer
January 4, 2018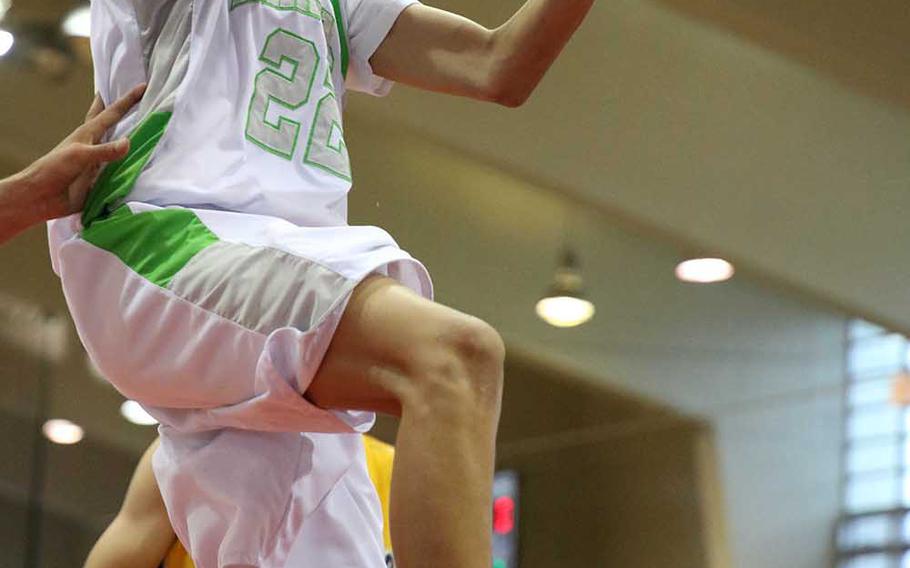 CAMP FOSTER, Okinawa – Jon Fick spent a good amount of time in Thursday's practice briefing his Kubasaki boys basketball team on Saturday's opening ceremony of one of the season's key events, the Okinawa-American Friendship Tournament.
The 12th installment of the tournament runs Saturday and Sunday at the Foster Field House. Organizers said this year's event will be an abbreviated one; just six boys and six girls teams, instead of the customary eight.
To Fick, this year's Friendship Tournament takes on added meaning.
Basketball season is three weeks shorter this year than in past years because of the Winter Olympic Games' effect on DODEA-Pacific's winter season schedule, so every bit of preparation for the Far East tournaments Jan. 29-Feb. 1 is extra important.
"We were all excited about the January schedule," Fick said; it also includes next weekend's exchange with Taipei American School, also on Camp Foster. "But if you take a closer look, we only have 12 practices until the end of the season."
Especially with the Dragons on a 2½-week break for the winter holiday, "we're trying to get back into the swing of things," Fick said.
One thing that has not changed about the Friendship Tournament is the level of competition, Fick said. Kadena's and Kubasaki's boys and girls teams must very quickly get up to speed playing international rules against some of Okinawa's Top-rated high school programs.
Naha Kokusai and Kitanakagusuku will bring their boys and girls teams; the rest of the boys field includes Maehara and Oroku, while the girls field features Ginowan and Koza.
Play begins at 9 a.m. Saturday and Sunday. Single round-robin play comprises Saturday's schedule. Modified single-elimination play takes place Sunday, with the girls final at 3 p.m. and the boys at 4:30 p.m.
The Friendship Tournament helps kick off the 2018 portion of the winter sports season. Kanto-area DODEA-Japan schools hit the road to visit their outlying-school counterparts, Nile C. Kinnick at E.J. King, Zama at Matthew C. Perry and Yokota at Robert D. Edgren.
Osan basketball visits Taejon Christian on Friday and Seoul American on Saturday. Humphreys follows Osan into TCIS on Saturday.
On the mats, Yokota hosts an all-DODEA-Japan wrestling tournament, while Humphreys hosts a DODEA-Korea four-way dual-meet event, each happening on Saturday.
Twitter: @ornauer_stripes
---
---
---