Far East soccer
Kubasaki boys, girls hoping for DI sweep
---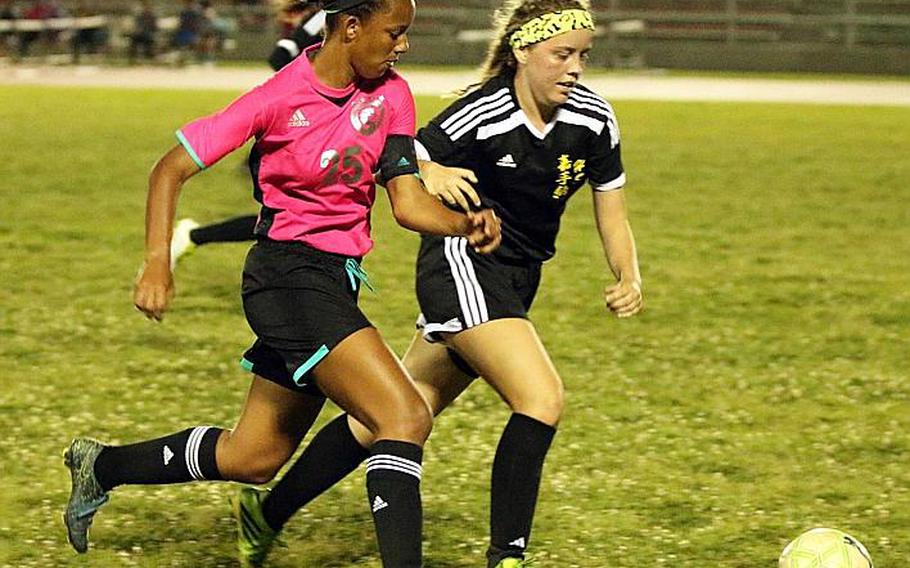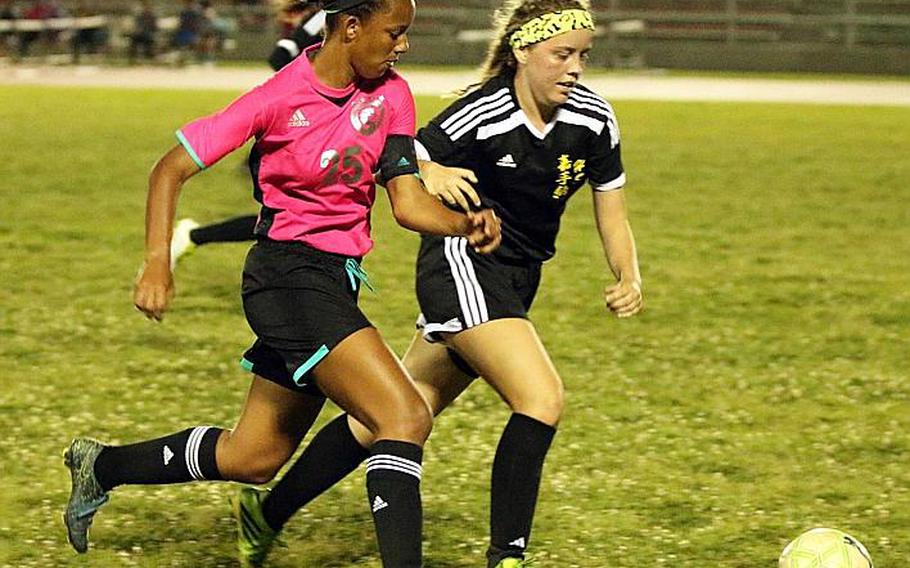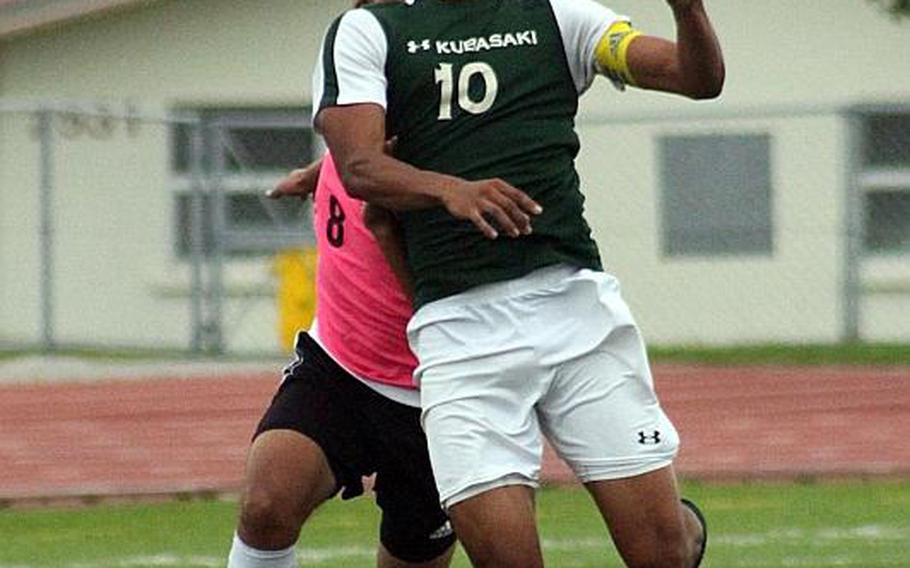 CAMP FOSTER, Okinawa – It's been a classic case of hit and miss for the Kubasaki girls and boys soccer teams the last two years.
The Dragons became the most decorated girls team in Far East Division I Tournament history, winning the titles in 2014 and 2015, giving them six overall. The boys? A 1-0 overtime loss in 2014 to Kadena and a 2-1 defeat against Seoul American last May in the last two finals.
Can the Kubasaki girls make it three-peat, and can the boys cast off their runner-up mantle, giving the Dragons double the Far East title pleasure for the first time since they both won it in 2002?
"There's a fair amount of pressure" with being two-time defending champions, Dragons girls coach Saleem Malik said. "When you have back-to-back titles, the public will expect you to come out and give it your best effort. Hopefully, that's what we're going to do."
That effort so far for the Dragons has been a 10-1-2 record, the only loss coming in the final match of last month's American School In Japan soccer festival. Freshman Myca Ingram has been a pleasant surprise, with 26 goals.
The boys, meanwhile, have gone unbeaten in 17 matches (15-0-2), behind seniors Miles Mahlock (24 goals) and Imani Washington (16); each has 10 assists as well. But given the small size and the evenness of the tournament field (five teams), it could be a wide-open chase.
"I think anybody can win it," Kubasaki boys coach Tony Washington said. "We're a lot different from last year; all the teams are different, all the teams are even. It's who can stay healthy."
Kubasaki's boys could yet again get some serious challenges from Seoul American, younger than last year's champions, but still quite strong thanks to four primary weapons: Chaz Perryman (17 goals), Kevin McGuire (10), Andrew Nutter (nine) and Niko Russey (seven goals, seven assists).
Kadena is also young, with a small veteran core featuring Diego Rodriguez (12 goals), Kyle Freaney (nine) and Guy Renquist (nine). Christian Academy Japan enters Far East unbeaten (8-0-1) behind Lawrence Yamaguchi (12 goals) and Kevin Nelson (10). The lone entry with a losing record is Kinnick (6-7-2), led by Bryan Wolf (16 goals, seven assists).
Washington feels the team that will win it is the one that 1) stays healthy, 2) limits mistakes), 3) capitalizes on opportunities and 4) stays together as a team "no matter what happens."
Weather may also be a factor; the tournament takes place during Okinawa's rainy season. "That brings a whole 'nother element; it cuts down on our team speed," Washington said.
The girls field features seven teams, including DODEA-Japan and Kanto champion and last year's runner-up Kinnick (17-3), which hasn't lost since March 26 and features playmakers Kiralyn Kawachi (28 goals, 12 assists) and Athena Peerson (25, seven).
"We lost to a good team" last May, Red Devils coach Nico Hindie said. "We took it as far as we could, but that was a fantastic team. It's been a rebuilding year, but we've worked it up, tried to compete and we've made a good run for it."
ASIJ is younger than usual, but has its own veteran core of Erin Blank, Taylor France and stateside transfer Jasmine Long. Kadena (11-5-1) has improved behind veterans Shani Summers (12 goals), Adri Gomez (15) and Pam Barrett (10 assists) and newcomers Madison Dooghan and Kiley Hankal, with seven goals each. Korea Blue tournament runner-up Seoul American's primary weapon is Natalie Cargill (17 goals).
Malik says he credits the "fantastic coaches before me" and the winning tradition at Kubasaki for such a long line of girls championships.
"Hopefully, this team can fall in line and follow suit, and we'll give it our best effort," Malik said. "They have to play every game like it's their last and leave it all on the field."
ornauer.dave@stripes.com
Twitter @ornauer_stripes
---
---
---
---