Girls volleyball Athlete of the Year
Krause capped season with another title
by
Gregory Broome
November 14, 2013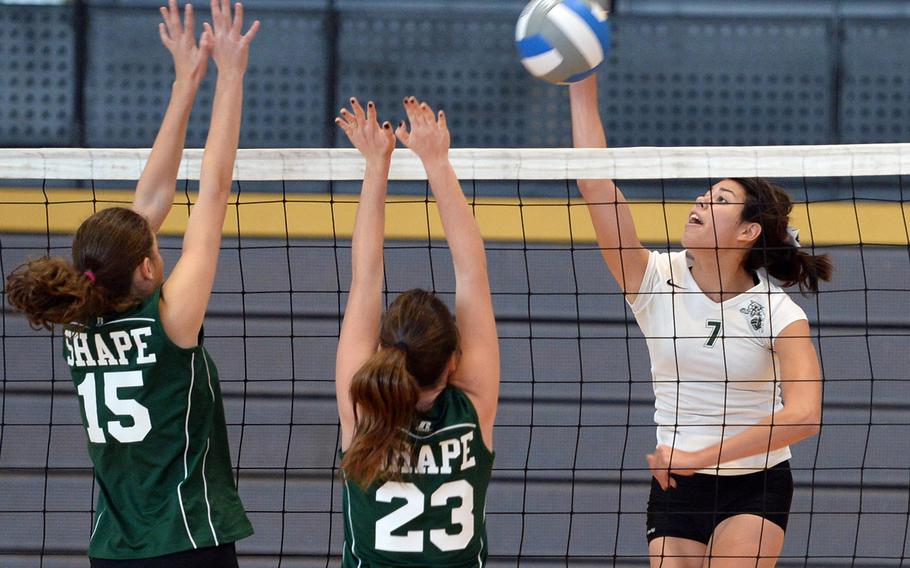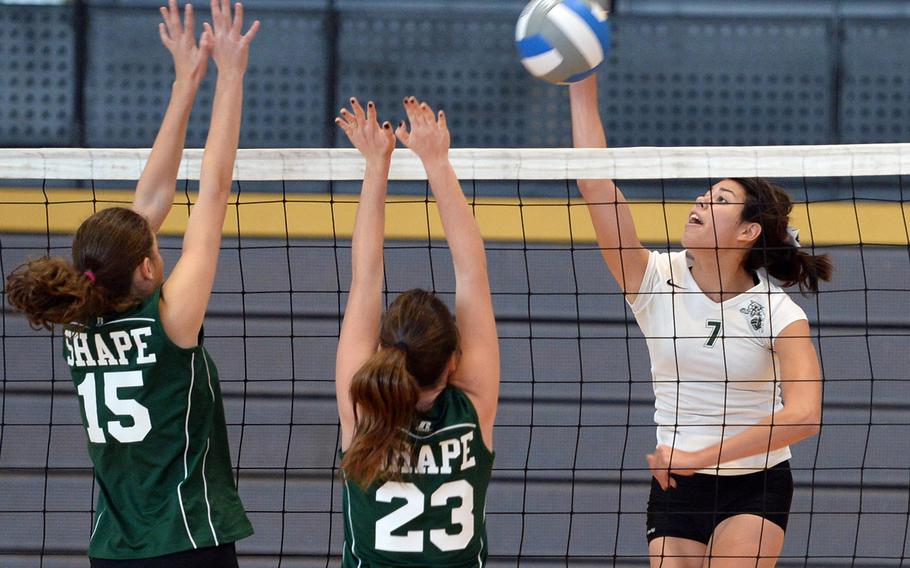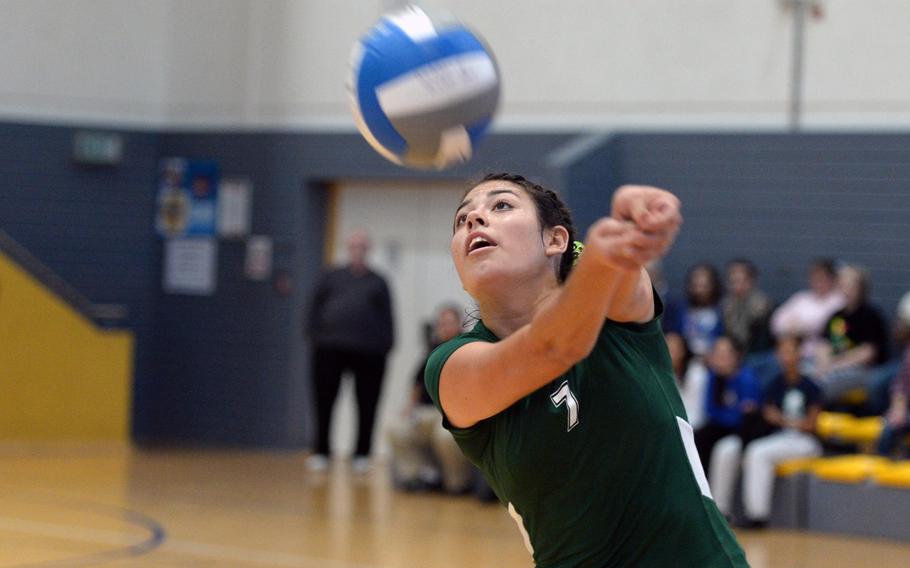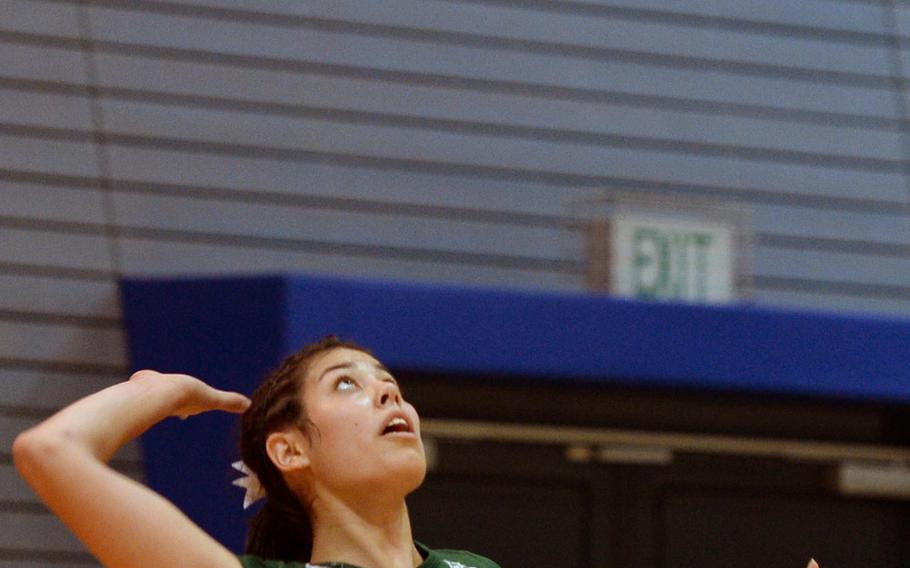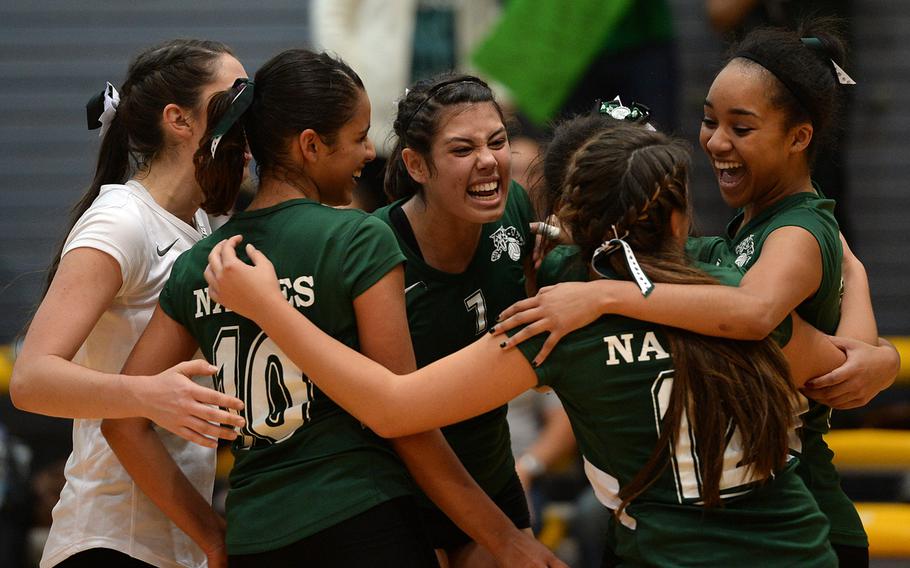 As she celebrated a third consecutive DODDS-Europe Division II girls volleyball championship with her Naples teammates Nov. 2, Victoria Krause summarized the experience in one very telling sentence.
"We're at our peak now," Krause said. "And it's perfect."
Get to know Krause, and you'll quickly learn that she didn't use "perfect" in its literal sense. It doesn't mean that the season, or even the final championship-clinching match, was flawless. Instead, "perfect" refers to that satisfying moment of validation when plans come together, hard work is rewarded and failures are redeemed.
From that perspective, Krause's senior season was exactly that: perfect.
Though a year behind sister and fellow All-Europe star Isabel, the younger Krause impressively strikes a self-assured balance, neither settling for life in her sister's shadow nor defiantly rebelling against it. Isabel's exploits weren't a source of motivation or resentment. In fact, she'll follow Isabel to the Naval Academy next year, walking on to the team on which her sister is currently a freshman.
In 2012, Krause explained, she served as Wildcat co-captain with her sister. In 2013, Krause was co-captain with teammate Aundrea Hall. There was no guard-changing, no torch-passing from older sister to younger at the end of Isabel's senior year. As tempting as it might be to superimpose such comfortable sports narratives over this Naples volleyball season, they just don't fit. Vicky was always a presence, leading through equal parts on-court excellence and relentless enthusiasm, throughout the Wildcats' run.
Both were needed this season as the Wildcats' Division II competition grew tougher. Reigning Division III champion Rota moved into Naples turf. American Overseas School of Rome, always a threat, looked more dangerous than ever, especially when it handed Naples two regular-season losses and entered the tournament undefeated.
Those two uncharacteristic losses are the only thing that Krause said made this season different from seasons past. Looking back, however, those losses seem a necessary part of Krause's senior season, a final test of her unbending optimism. She encouraged her teammates, dialed up the intensity in practice and eyed an eventual rematch with AOSR. And in the final match of the season, Krause's Wildcats made good with a three-set victory and a title – Krause's "perfect" moment.
Krause totaled 223 kills, 48 aces and 126 digs this year, and won her third straight title. She is a 4.0 student and a multi-sport star. But she is not perfect.
What she is, however, is the 2013 Stars and Stripes girls volleyball Athlete of the Year.
Twitter: @broomestripes