Kinnick puts itself in track contention
by
Dave Ornauer
May 26, 2010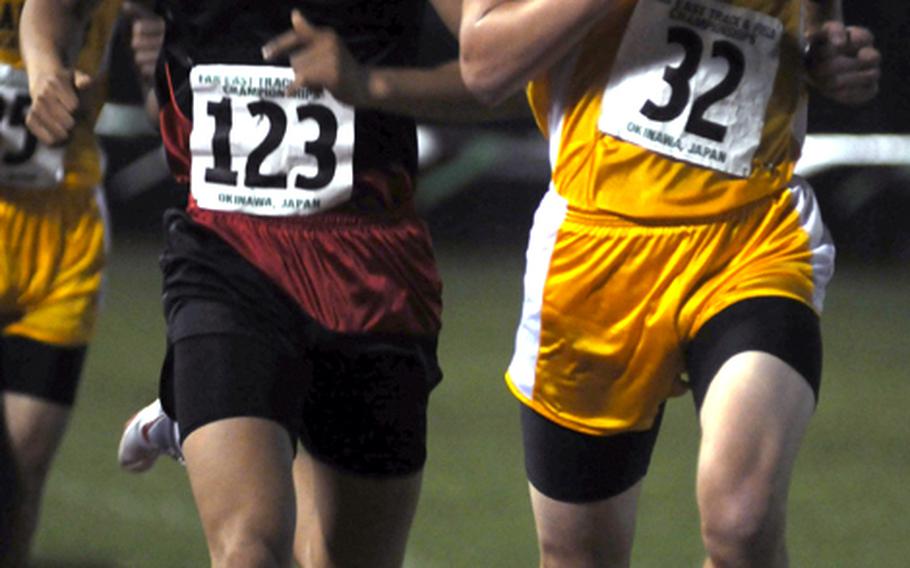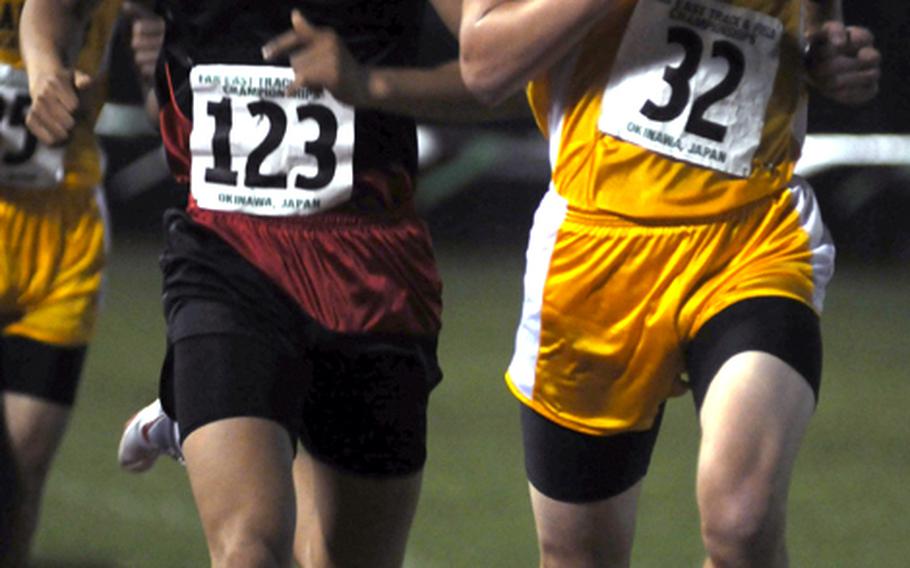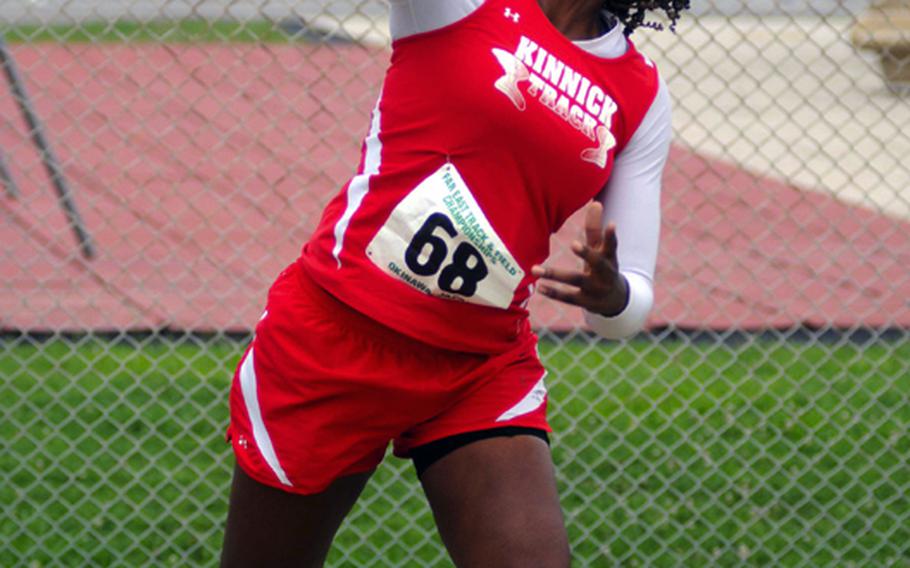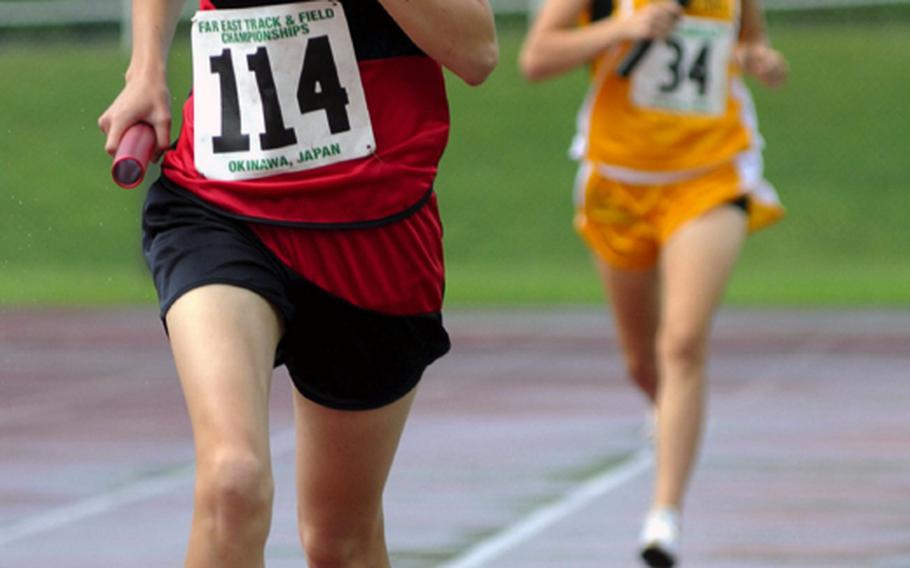 CAMP FOSTER, Okinawa — They've been the cornerstones for Nile C. Kinnick's track team this season. On Monday, the performances of shot-putters Shannon Jackson, David de los Santos and Adam Cason gave the Red Devils the early edge in the Far East Track & Field Championships.
Jackson threw 9.72 meters for the girls, while de los Santos and Cason went 1-2 for the boys, 12.52 and 12.28. Coupled with Chaun Lynn's long-jump victory (6.58), Kinnick racked up 85 team points in eight total events, 23 points ahead of Kadena and 29 ahead of host Kubasaki.
"Those three really set the tone," said Kinnick coach Al Garrido of his throwing threesome. Jackson broke the school's record with her first throw of the season "and it was all uphill from there. We ask a lot out of them and the good thing about it is, they give it. I'm very proud of them."
Kinnick raced out in front of the eight-team, two-day, all-DODEA Pacific meet that was delayed 5 ½ hours by heavy rain that saturated Mike Petty Stadium. Monday's slate featured the shot and long jump, 3,200 relay and 3,000 run plus sprint preliminaries. Two field events, high jump and discus, were pushed back to Tuesday.
Jackson, who had thrown 10.16 earlier this season, seemed disappointed with her distance Monday; she blamed it on "a little bit of nerves, an adrenaline rush of being here and it being the first-ever track and field Far East."
But doing so well as a team on opening day "does give us a good shot" at the combined title, de los Santos said. "There's going to be a lot of competition in the running events."
"Our main competition is Kadena, and winning over them in any event is helping us," Cason said.
Seoul American could have something to say about it also.
The Falcons won the meet's first event, the girls 3,200 relay, then reigning Far East cross country champions Thomas Kim and Siarria Ingram swept the 3,000-meter runs, Kim edging Kadena rival Jacob Bishop 9:17.589:21.25, and Ingram topping Kadena's India Adams 11:12.78-11:30.29.
This is a Seoul American team that has no track, hurdles, shot and discus rings or high- and long-jump pits to practice on.
"We're extremely proud and humbled by the honor of achieving what we've achieved in such a short time. More to come. Keep watching," coach David Abbott said.
Of not having a track, Abbott said: "Give us the tools to work with and we'll show you champions, future champions."
Kim's victory made him 2-1 against Bishop this season; Kim beat him in Far East cross country, then Bishop returned the favor at last month's Mike Petty Memorial Meet.
Still, Kim was a little disappointed in his triumph: "I wanted to run a 9:10."