Kinnick pulls away from Zama in opener
---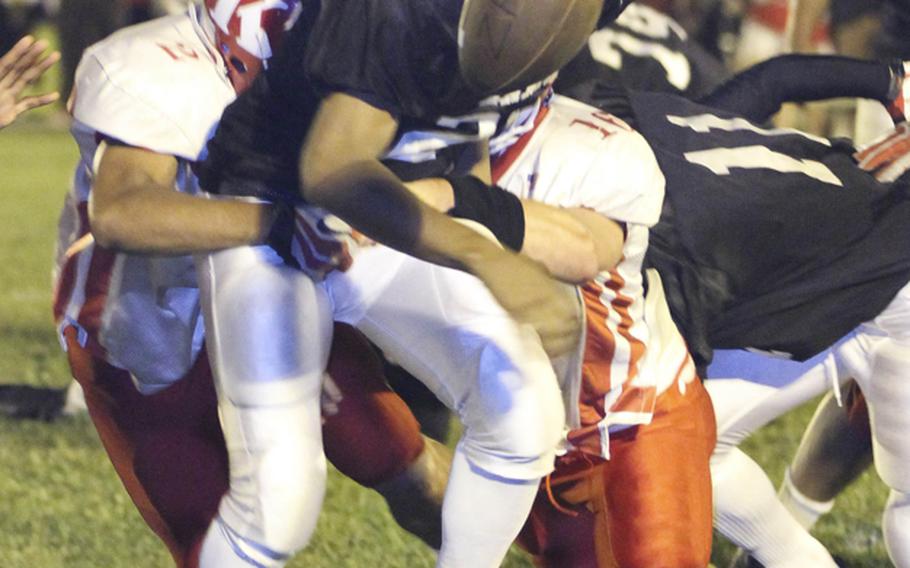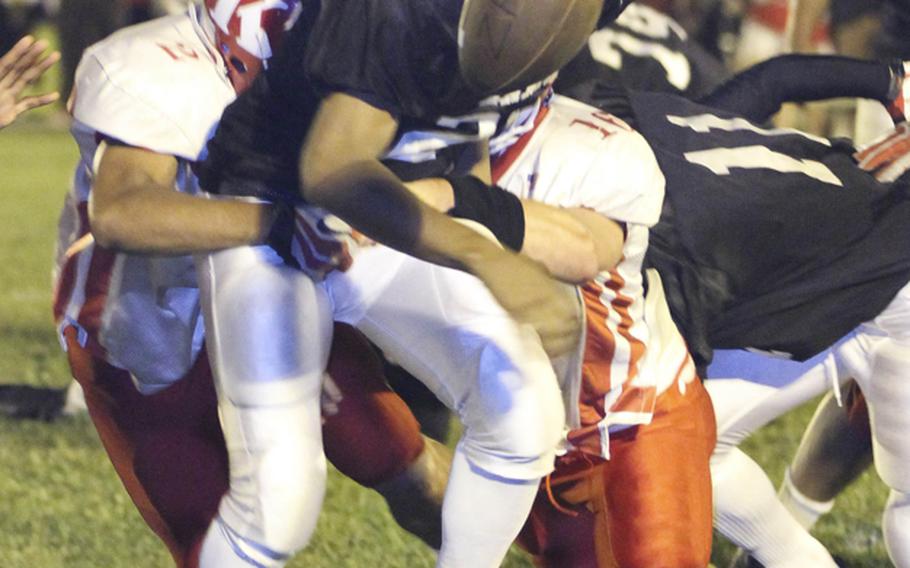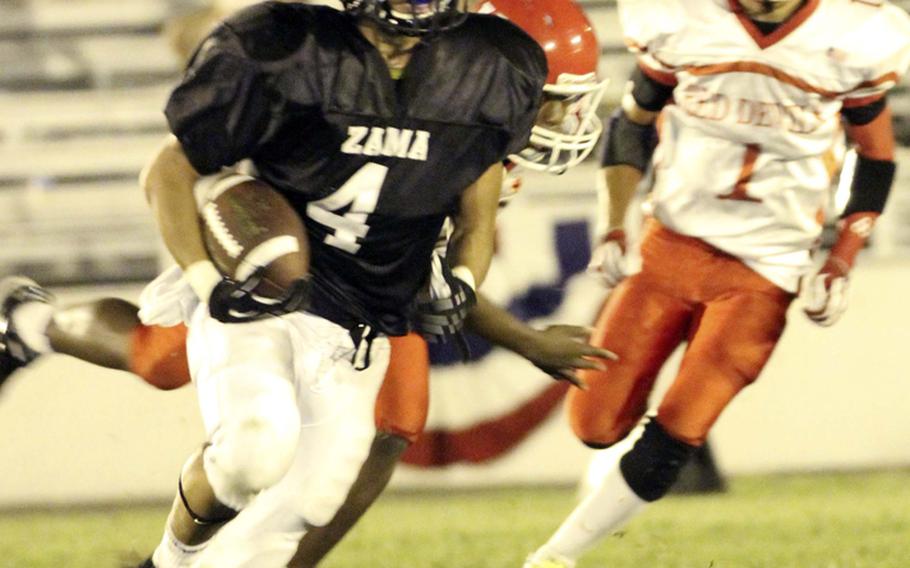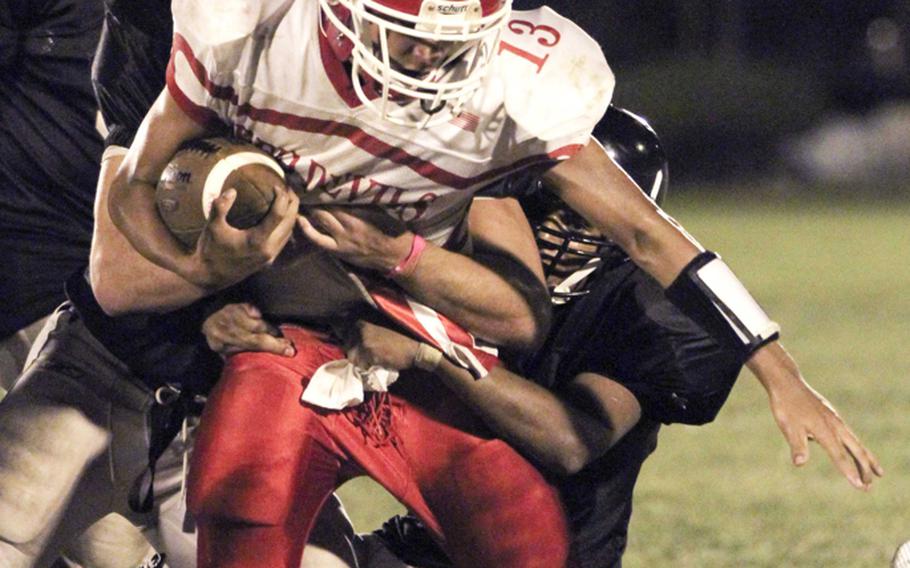 NAVAL AIR FACILITY ATSUGI, Japan – Blocking adjustments made at halftime, physical defense and a stellar second half by quarterback Dustin Wilson boosted Nile C. Kinnick to a season-opening comeback win Friday over Zama American.
Wilson tied the game with a quarterback sneak in the third quarter, then connected with running back Quinton Holden on a 39-yard scoring pass to put the Red Devils up for good en route to a 20-6 win over the Trojans in a DODDS Japan/Kanto Plain Association of Secondary Schools contest at Atsugi's Reid Memorial Stadium.
"This was one of the most physical games I've been involved in since I arrived in Japan" three years ago, Kinnick coach Dan Joley said.
Spearheading the physical defensive charge were newcomer Marcus Boatwright (14 tackles, 2 for a loss, 2 sacks, 1 forced fumble, 1 fumble recovery); Dakota Rogers (10 tackles, 1 for a loss, 1 sack) and Kyle O'Brien, whose interception and 35-yard return set up Kinnick's final touchdown, a 9-yard Boatwright run.
"The defense won it for us," Joley said, adding that Kinnick's spread offense was "stymied" in the first half by the Zama defense.
"Offensively, they (Trojans) were able to shut our guns down. They were all over Quinton. So we changed the blocking scheme, the guys stood up to the challenge and we were better. And I was impressed with the way Dustin took control in the second half."
The first half belonged to Trojans third-year starting fullback Andre Encarnacion, who bulled his way for 97 yards on 18 carries, including a 17-yard second-quarter touchdown run. David Coleman, receiver-turned-quarterback, went 4-for-6 for 38 yards in his first start.
It was Zama's sixth straight defeat dating back to last season. "We beat ourselves," Trojans coach Steven Merrell said of a series of turnovers and penalties that did them in. "And we didn't finish. We didn't get it done when we had to."
Next Friday, Zama visits Yokota in a DODDS Japan/Kanto Plain battle, while Kinnick entertains Robert D. Edgren in a DODDS Japan contest.
"They're a smart group. I think the future's bright for these guys," Joley said of his charges.
---
---
---
---