Girls soccer preview
Kinnick, Perry looking for someone to put on scoring boots
by
Dave Ornauer
March 1, 2018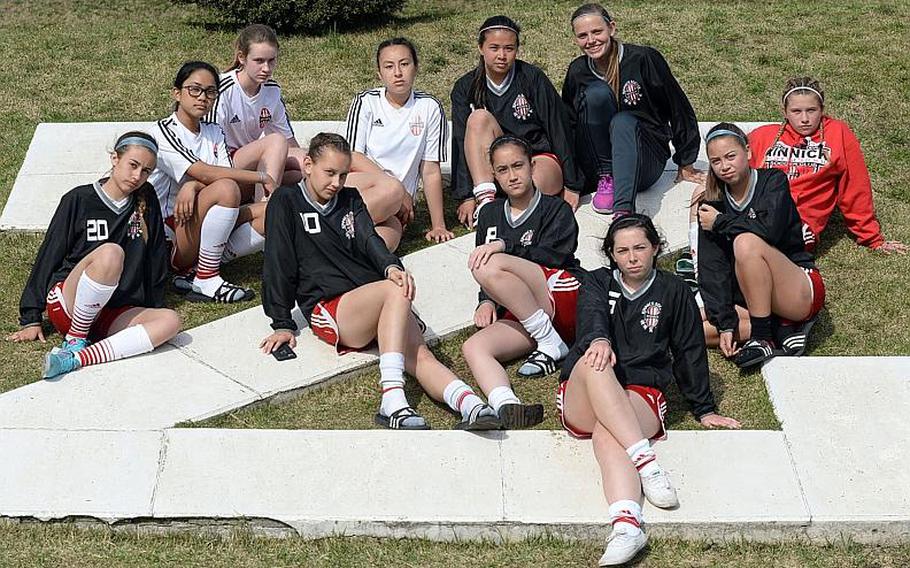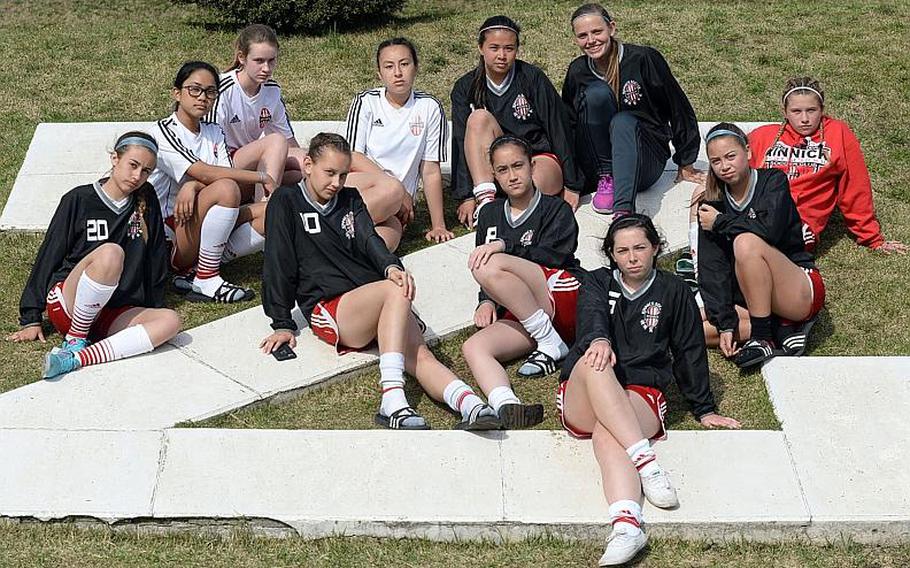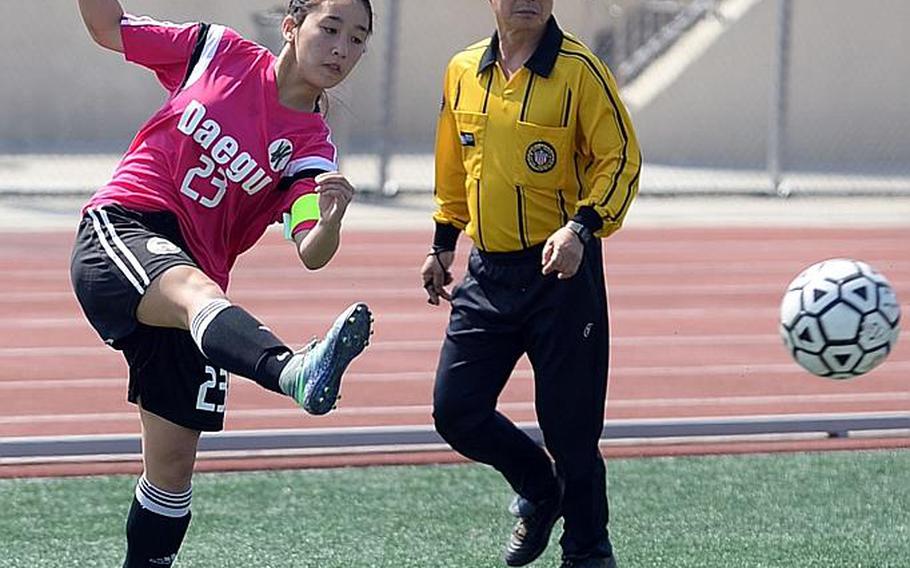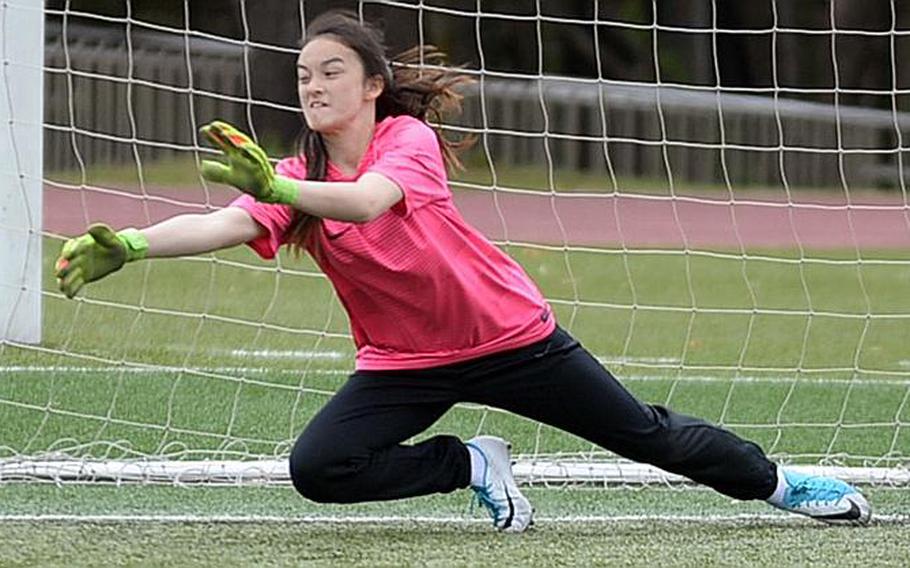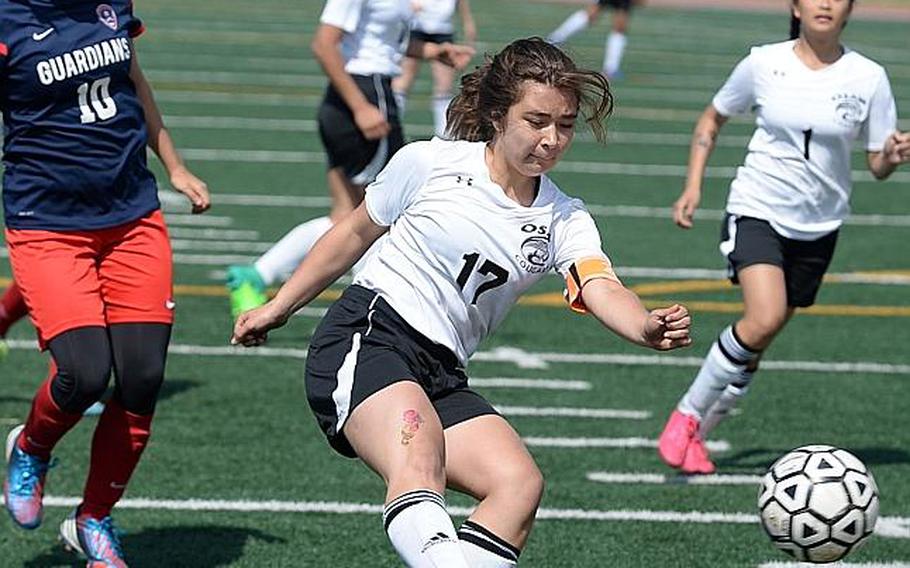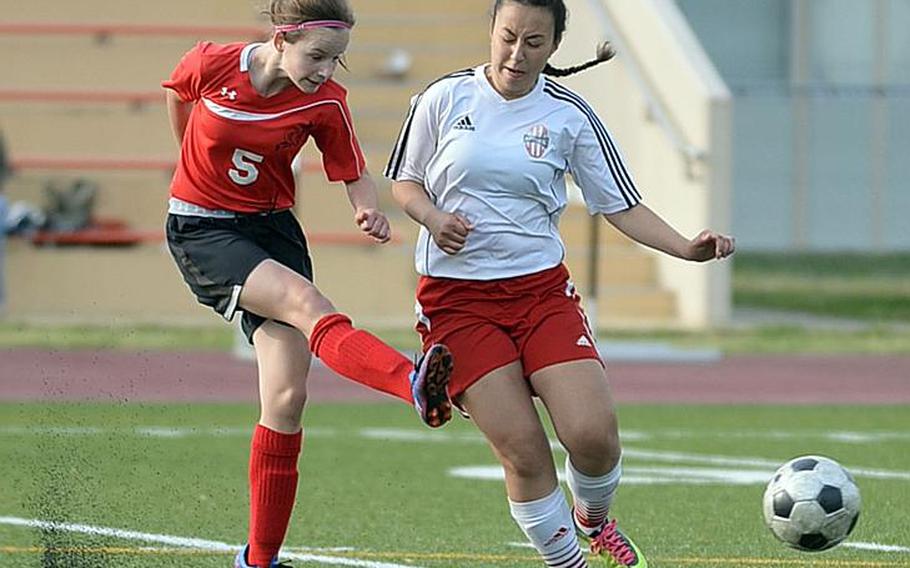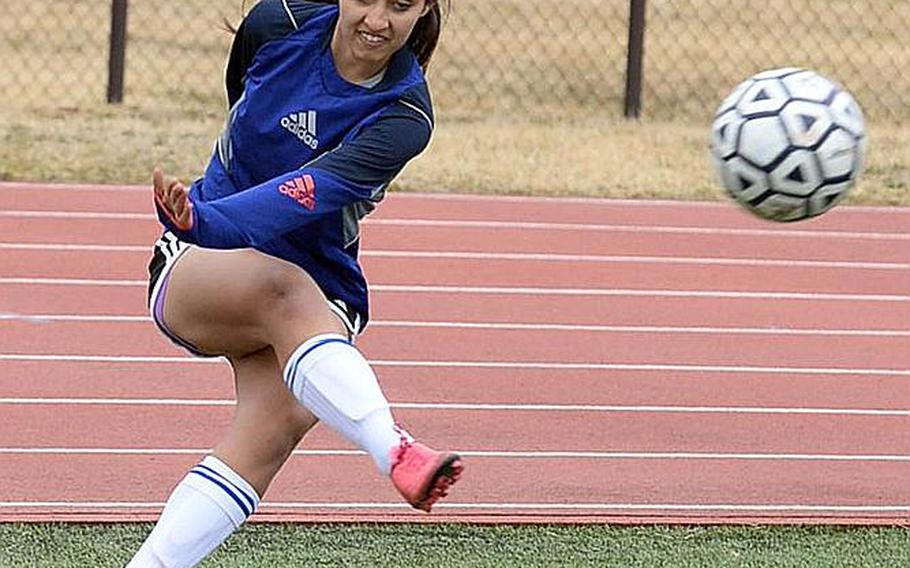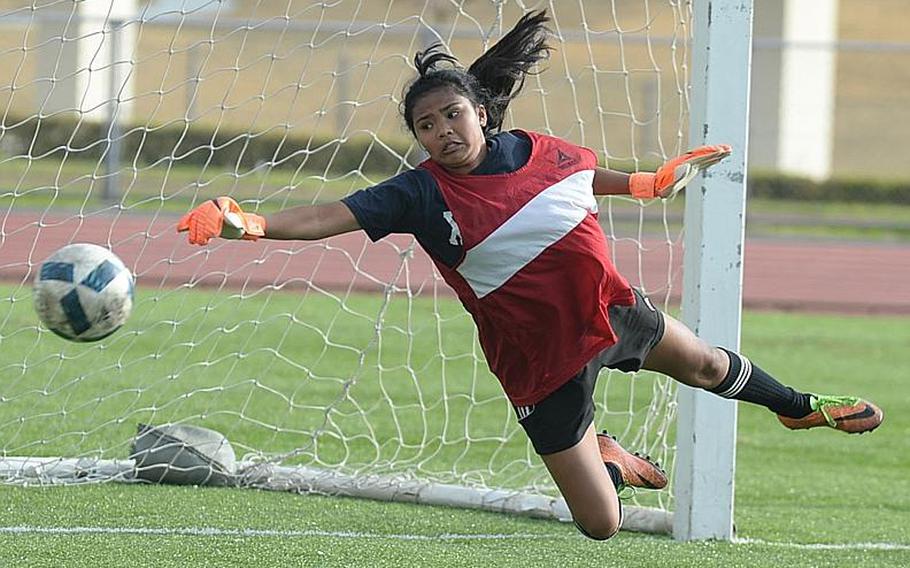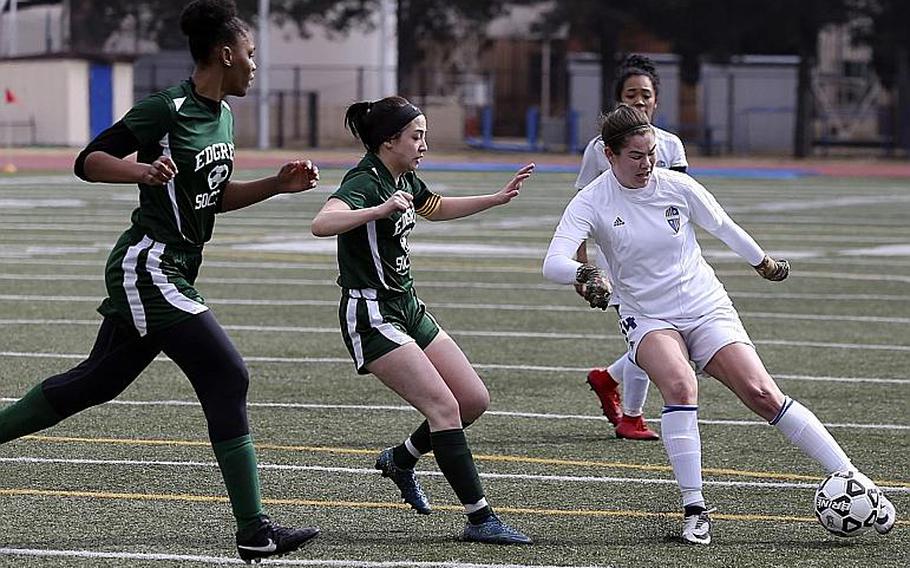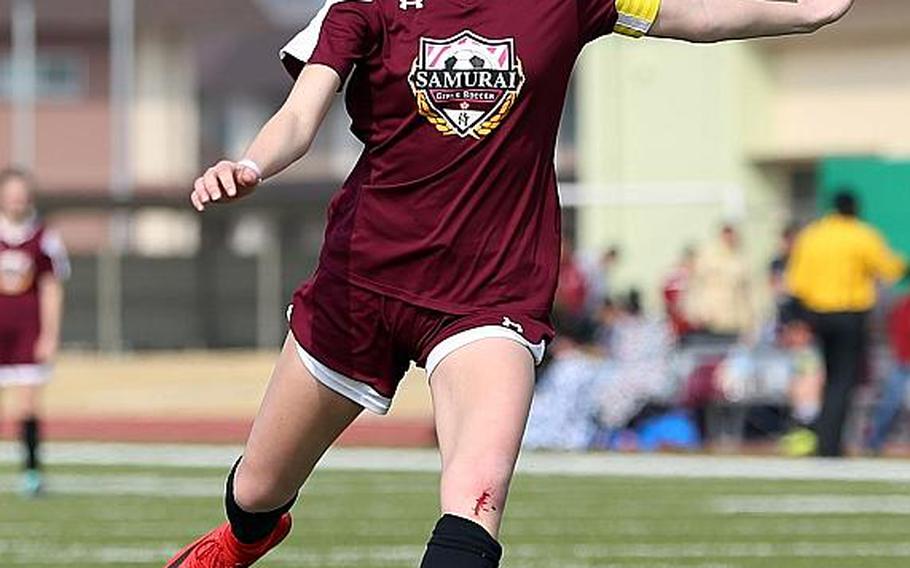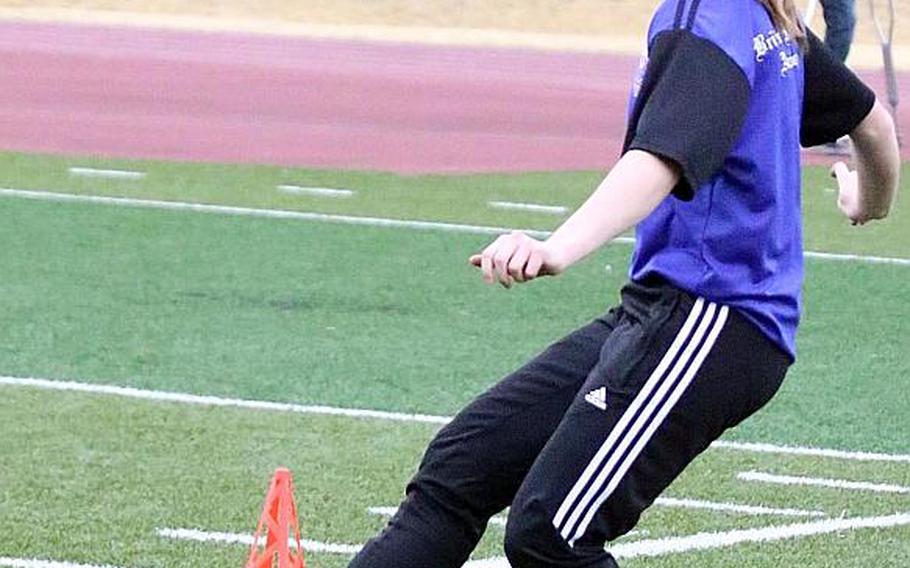 Time and again over his 15 years as Nile C. Kinnick's coach, Nico Hindie would coach the Red Devils girls soccer team to a stellar regular-season record, then come up short of a Far East Division I title.
Last year, the Red Devils finally broke that lengthy jinx, capturing their school-first D-I banner, beating American School In Japan 3-0 … after going 0-4-1 to start the season, the worst beginning in school history.
"Anything is possible any time," Hindie said. "You put in the hard work, you believe in yourself and good things happen. We had never gone 0-4-1 before. I think that helped us. We knew what our deficiencies were and what we had to work on."
Matthew C. Perry's route to a Far East Division II title, the second in school history, was a bit less rough; the Samurai went 18-2-2, including a 2-0 shutout of Sacred Heart for the title.
Both the Samurai and Red Devils begin their quest for back-to-back Far East championships having to fill the giant shoes of the schools' respective goal-scoring leaders, Kinnick's Kiralyn Kawachi and Perry's Bobbi Hill.
"You can't replace a Kiralyn," Hindie said of Kawachi, who finished her four years with 91 goals. "She was our field general, our captain. She brought so much to the table, leadership and playing ability. She's a big loss."
Then, there was Hill, who graduated last June after scoring 155 goals over four seasons. She left along with five other seniors, leaving the Samurai with a more youngish roster – not one senior dots the lineup. Goalkeeper Angel Cadavos will miss the season after ACL surgery.
But while there doesn't appear to be a tailor-made replacement for Kawachi at Kinnick, the PCS Plane was very kind to the Samurai – depositing at Marine Corps Air Station Iwakuni the Feltner sisters formerly of Naples, junior Micayla and sophomore Keyda. The former will play midfield and forward, the latter lines up at sweeper.
Micayla is "not a Bobbi, but she's well rounded," Samurai coach Tige Tarleton said. "They're (Feltners) experienced players, more so than what you'd expect stepping off the plane."
Seoul American, which has a thin player pool, is rebuilding.
Both Kadena and Kubasaki return senior-laden lineups; the Dragons have goalkeeper Lexi Klimek back healthy after surgery for a facial injury last spring, while Kadena welcomes back senior midfielder Adri Gomez, who took last year off to focus on Japanese club ball.
Perry could also face some stern competition for the D-II title. Yokota returns its entire front line of Jamia Bailey, Ai Robbins and Gina Dukat, and E.J. King – the most improved D-II team last season – brings back the Shultz sisters, sweeper Natalie and striker Gabi.
Korea's D-II teams face some serious rebuilding tasks after losing a handful of star players, though both Daegu and Humphreys should be solid in net with seniors Neena Ibit and Elayna Snyder returning.
Zama has a huge scoring hole to fill; Amanda Stephens (40 goals) graduated last spring.
Despite losing Kawachi and having the smallest player pool ever to try out for Hindie, the Kinnick coach sounded a cautiously optimistic note.
"We have that target on our back now; people are going to be coming for us," Hindie said of the mantle of defending champion. "Hopefully, that will motivate us to be better."
Twitter: @ornauer_stripes