Kilkenny, Hernandez defend cross country titles
by
Dave Ornauer
November 4, 2013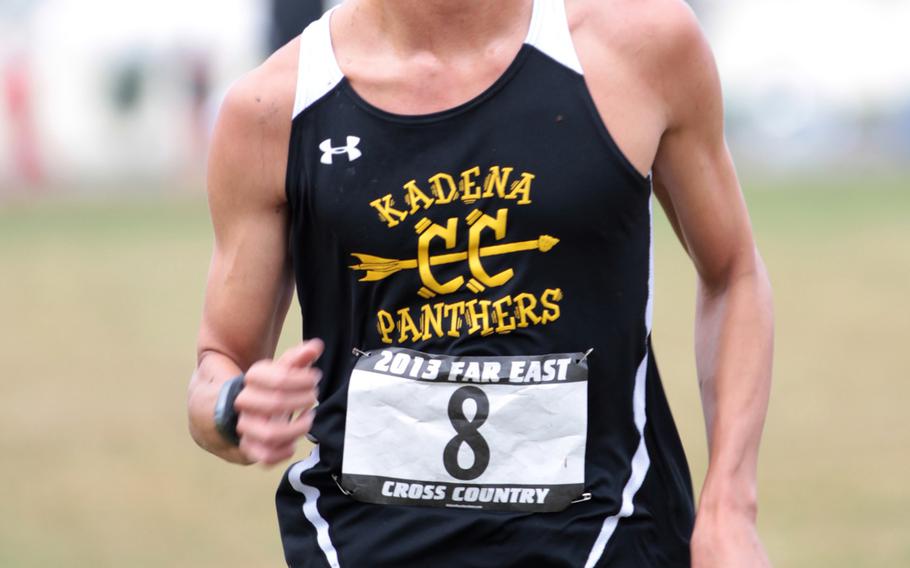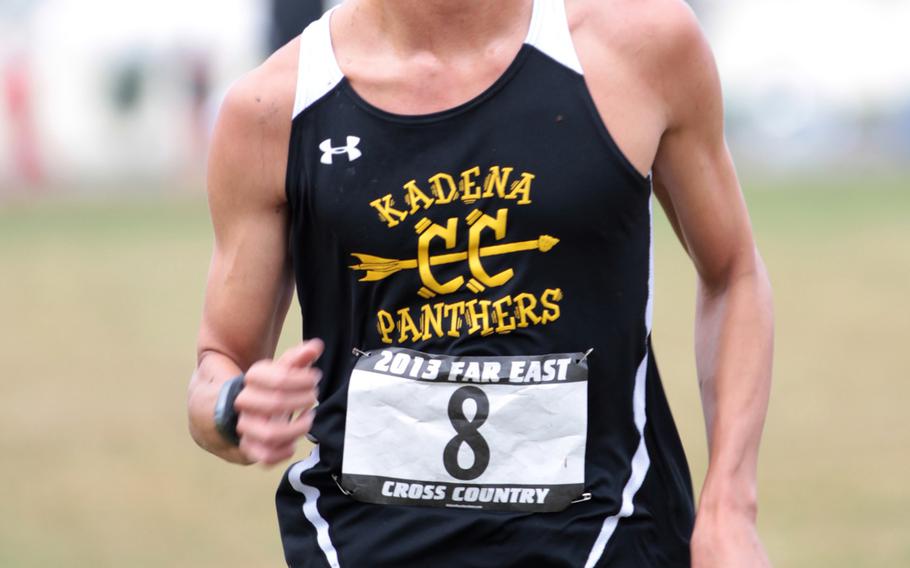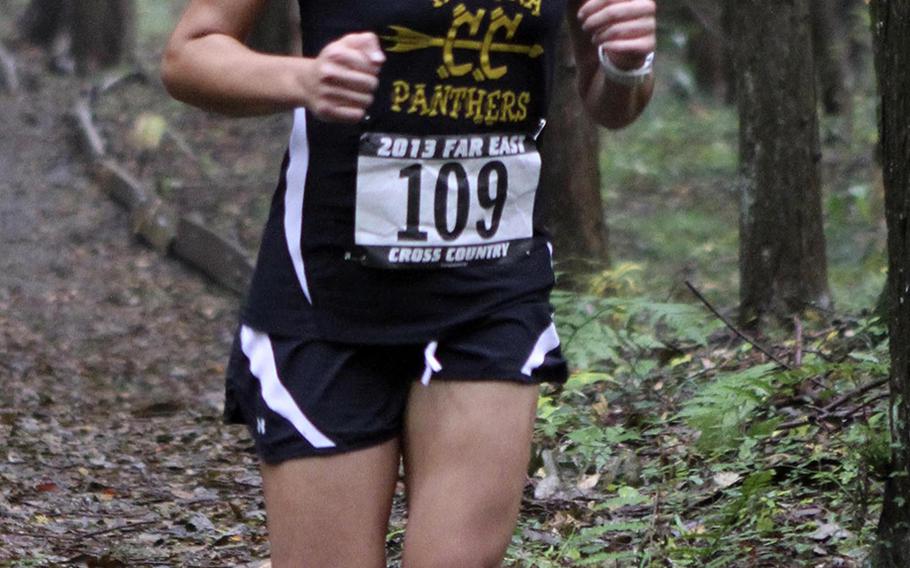 Kadena cross country continues to pile up team and individual titles.
Seniors Andrew Kilkenny and Ana Hernandez on Monday repeated their Far East 3.1-mile individual championships, while Kadena repeated its team title, winning its sixth Division I school banner on coach Tom McKinney's 11-season watch on a dreary, muddy Monday at Camp Fuji, Japan.
"They wanted to defend. They had the goals setting up the season, they wanted that title and now they want the whole thing," McKinney said, alluding to Tuesday's team relay that would give Kadena a second straight clean sweep of all D-I events.
"They've taken two of them. We'll see what happens tomorrow."
What's happened up to this point, Kilkenny said, was "better" than when he and Hernandez won their first titles a year ago.
"Ana and I and the team worked a lot harder (because) we knew the other teams would come after us," Kilkenny said. "We didn't give up. We kept working hard and coach McKinney led us to another championship."
Kilkenny set a Camp Fuji course record, clocking 17 minutes, 21.6 seconds on a course made soft and squishy by heavy rain Sunday night into Monday morning. Yokota's Daniel Galvin took second in 17:45.5.
Kilkenny had run the fastest DODDS Pacific time this season, 16:08 on Oct. 16 at Kubasaki.
"I told the runners you won't get the times that you're used to getting, but just run your race and you'll finish where you're supposed to be," McKinney said.
Kadena boys finished fourth (Yuji Callahan), 10th (Kai Heckerman), 11th (Javier Michael) and 13th (Leslie Williams), scoring 24 points, 14 ahead of runner-up Nile C. Kinnick.
Hernandez, with the fastest time in the Pacific of 19:07 set on Oct. 16, was timed Monday in 21:09. She, too, said she was going for placement rather than speed.
"I feel really accomplished," she said. "I feel like I really did my best. That was my goal for the season, to go back-to-back."
Hernandez ran 11 seconds faster than runner-up and teammate Wren Renquist. Kadena's Natalie Fontenot was fifth and Jen Barthol eighth, giving Kadena more top 10 finishers than any other school.
Repeat championships were also the norm in Division II, conducted concurrently with the D-I races.
Zama American sophomore Jarrell Hibler took first among D-II boys, clocking 18:41.4, taking seventh overall. Lucille Nunnely of St. Maur International repeated her D-II girls title, running 21:25.3 and taking third overall.
Okinawa Christian International was first among D-II boys for the second straight year, outscoring Zama 23-32, while St. Maur captured the girls title with 23 points, 10 better than E.J. King.
Humphreys spikers surprising at D-II Two-time defending champion American School In Japan earned the No. 1 overall seed into the Far East Division I girls volleyball tournament playoffs starting Tuesday at Naval Base Guam.
Kanto teams dominated pool play, with ASIJ and Seisen International each going unbeaten and Nile C. Kinnick, runner-up the last two years, going 5-1. Academy of Our Lady of Guam, the island champion, won out on a three-way tie-breaker to take the top seed out of Pool B.
The Division II tournament at Camp Zama had the host Zama American Trojans unbeaten after one day of play, but a big surprise surfaced in Humphreys, in its first Far East tournament.
The Blackhawks won three of their four matches to finish tied with Korea rival Daegu for second in the standings. Pool play wraps up Tuesday and the double-elimination playoffs begin Wednesday.