Home Team
Kendall getting most out of high school experience
---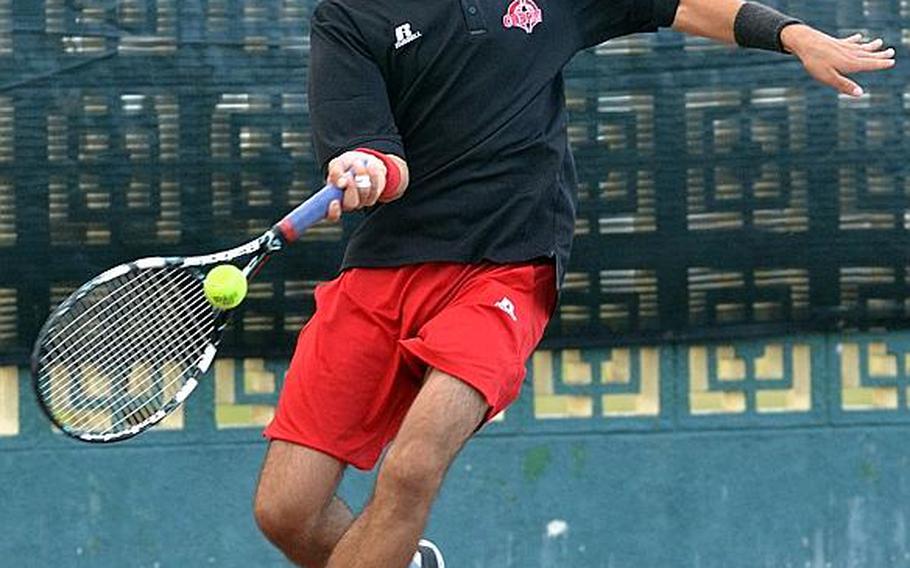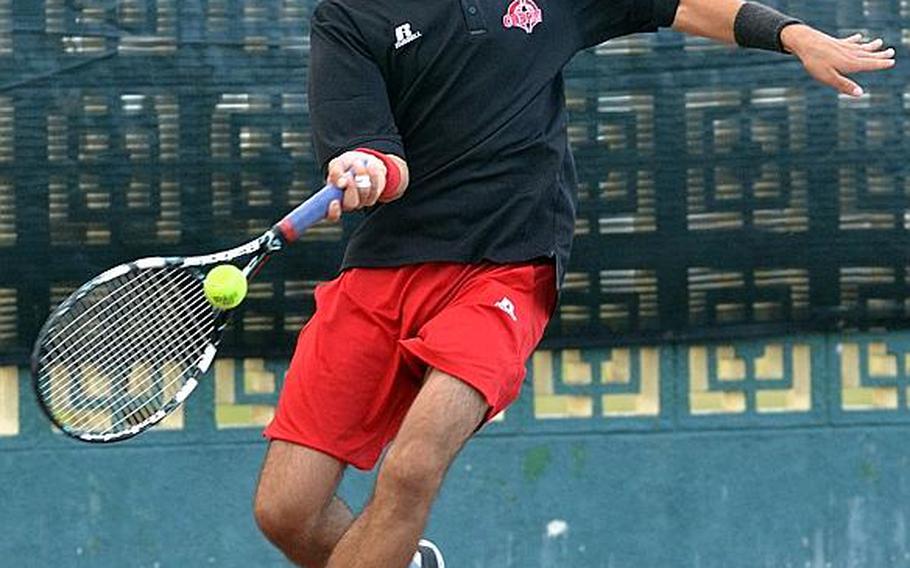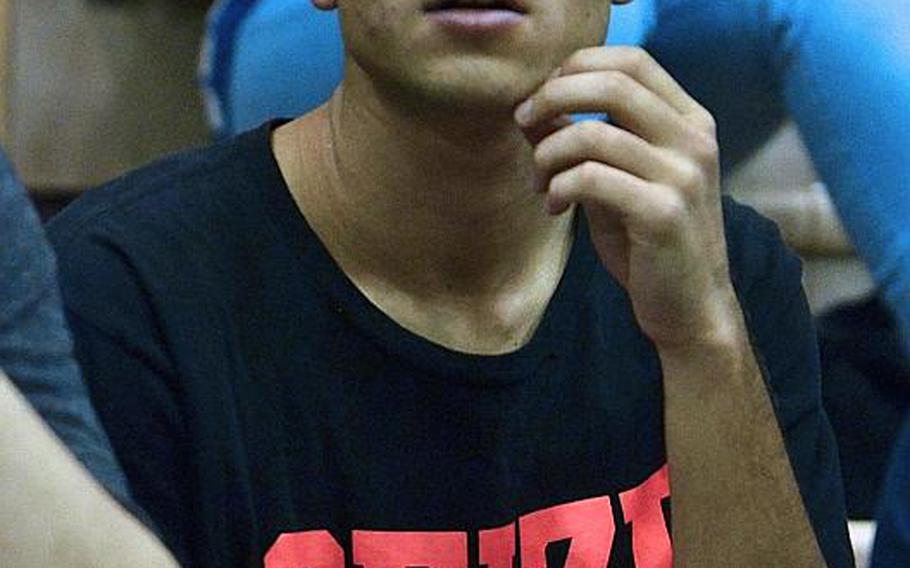 YOKOTA AIR BASE, Japan – Rikki Kendall is not one who likes to sit idle.
Too many opponents to conquer and titles to capture. Too many tests to ace. Much knowledge to absorb and make him more well-rounded as a student and person ready to take on the challenges of the college world and work force. Or perhaps a career in the Navy, like his brothers.
And while it can be daunting at times, he's successfully navigated all those obstacles, Kendall insists.
"I've put myself in a few holes where it's been hard to climb out, but through my junior year, I managed to do all I needed to do," he said.
E.J. King's senior class vice president is the reigning DODDS Japan tennis singles champion, looking to repeat that feat and help E.J. King to a second straight Far East Division II boys team title. Then, he's hoping to help the Cobras capture their first Far East D-II basketball title since 2000.
All the while, he balances that with the demands of four Advanced Placement courses: English, government, U.S. history and calculus. He carries a weighted 4.12 grade-point average, speaks three languages and is also active in several non-athletics events sponsored by DODDS Pacific – 16 in all since he began high school.
"Every one of the Far Easts that I've gone to has really helped me in terms of what I want to do further in life," Kendall said. "Just every experience, I take as an advantage."
There is no shortage of activities sponsored by DODDS Pacific – not just athletic, but also involving academics and arts, 18 total spanning the calendar year.
Already, Kendall has attended DODDS Pacific STEM (science, technology, engineering and mathematics) at Tsukuba University north of Tokyo in mid-September. This week, he's attending DODDS Far East Journalism at Yokota and in January plans to attend Harvard Model Congress in Seoul and Junior Science and Humanities back at Tsukuba in March.
"Having a knowledge base on lots of different things is just so important," Kendall said. "These are things that are very important to me … so that in college, I can pursue even higher things. I don't know where I'm going to end up. I just want that kind of broad base."
But while he's been able to meet those demands, as well as being the No. 1 singles seed on the Cobras' tennis team, cracking the books and athletics successfully is more easily said than done, Kendall acknowledges.
"It's something I just have to do," he said. "Every moment of the day, I have something I need or something I want to do. If I have an opening, I put something in it. I don't want to sit idle, never."
Having watched his father, Rick, an E.J. King educator, and his brothers as they navigate life, Kendall wants to prepare for a busy life, so he wants his school experience to mirror that.
"It's getting me ready for some of the things I want to do," he said, such as life at Annapolis or in what Kendall calls a "normal school," where he can get an education on ROTC scholarship.
"Life there is hectic," Kendall says of a service academy. "It has such an emphasis on academics and athletics and I think I'm preparing myself for the type of life I would have there."
The same sort of life that a couple of his Cobras predecessors, Kristia Suriben and David Heitstuman, chose when they opted for Annapolis, Suriben after starring for the Cobras in tennis and basketball and Heitstuman on the wrestling mats and soccer pitches.
Kendall says he's hoping to take a page from Suriben's and Heitstuman's books and close out his years at E.J. King by finishing what he started.
In his junior year, Kendall finally beat his tennis rival and friend, Cedric Pacaud, 9-7 in the Western Japan Athletic Association tournament. Kendall says he'd like to repeat that, then the DODDS Japan which he won against Yokota's Chris Beemsterboer, and help the Cobras to a Far East title repeat.
"That would be what I've been working for since I started my freshman year," Kendall said, adding that he "got my butt kicked" in his freshman and sophomore years, having faced every other team's top singles player.
"That pushed me even harder," Kendall said. "I wanted not to get my butt kicked and I wanted to win."
In the WJAA tournament last October at Osaka International, Kendall appeared headed for another disappointing finish when he lost in round-robin play to Pacaud. But he fought his way back to the championship, then before the match, Kendall said he decided a 30-minute nap would be the ticket.
"And I came out and played the best game I've ever played in my life," he said. "I beat the guy who's been killing me since my freshman year. That was my goal. And I realized I could do it."
Now, he wants more, he said, which would include becoming the first DODDS player to win two straight WJAA titles and the first Cobras boys player to win repeat DODDS Japan titles. It would also mean exceeding his quarterfinal exit in last year's Far East tournament.
"I also realized I could do more" after his feats of last fall, Kendall said. "The best may be yet to come. I hope so."
---
---
---
---