Kadena wins crown in New Year Classic
---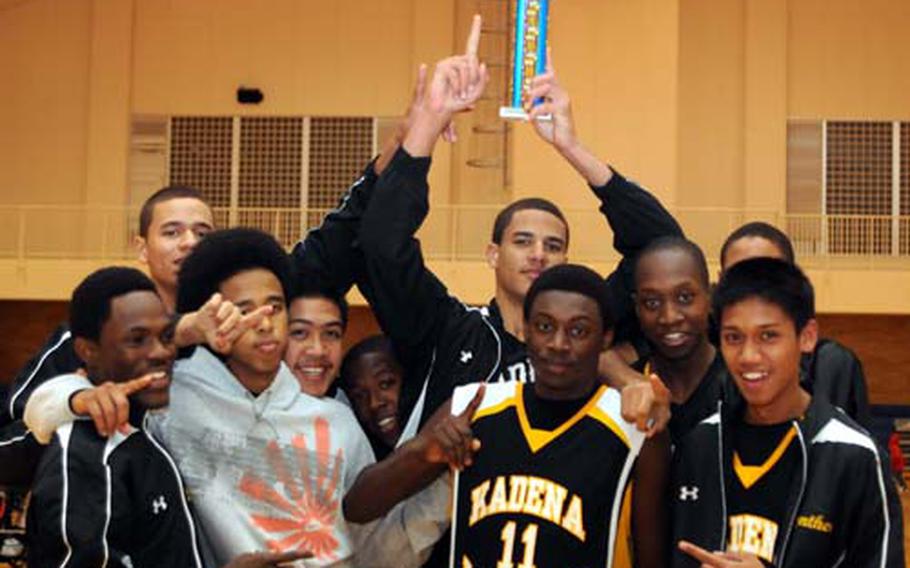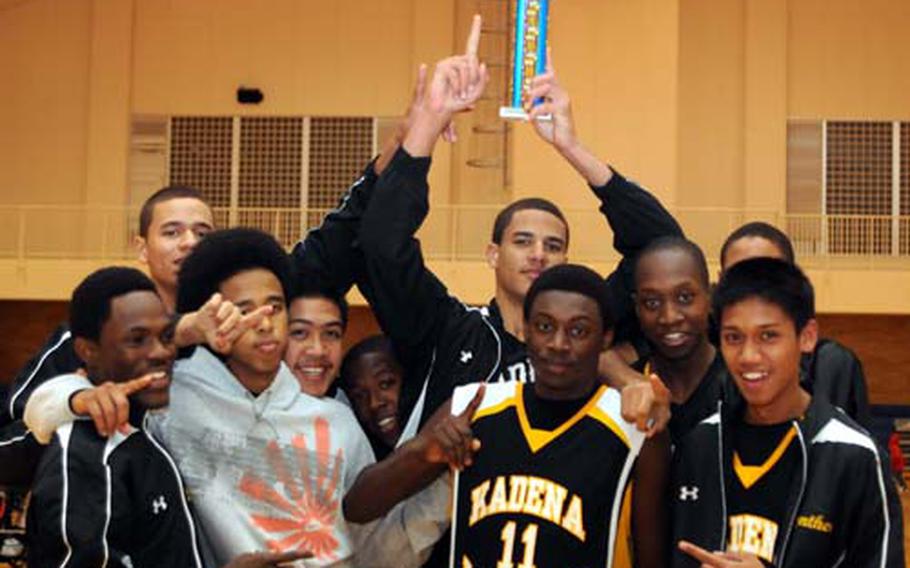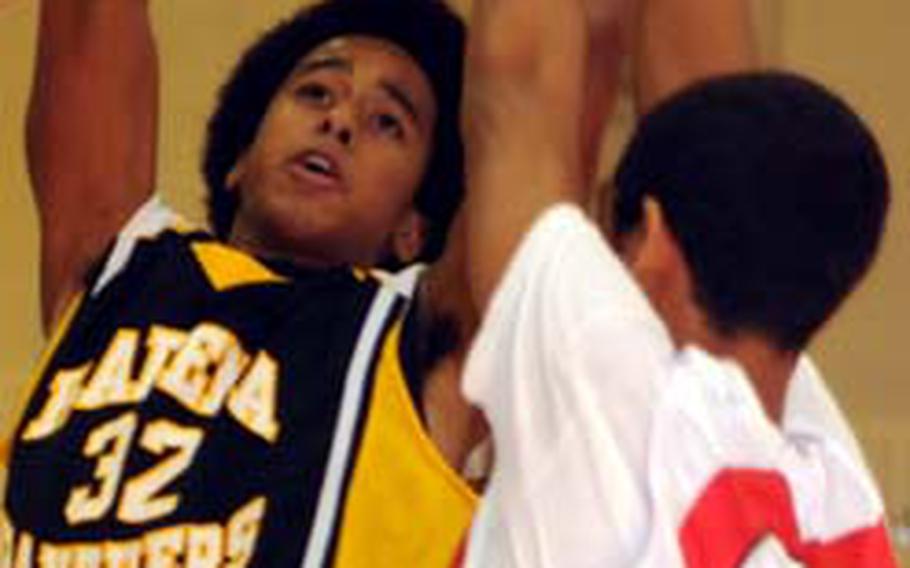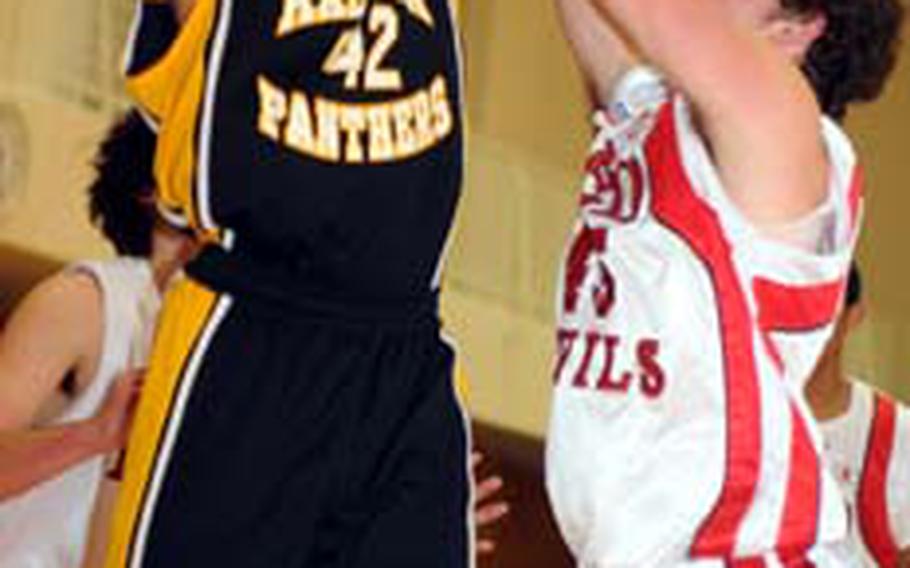 YOKOSUKA NAVAL BASE, Japan — Mike Adair could only keep raising his hands in frustration.
His Nile C. Kinnick Red Devils trailed Kadena by four points with two minutes left in the championship game of the 4th New Year Classic high school basketball tournament. Forced to foul to trim the deficit, Kinnick watched Kadena put on a foul-shooting clinic.
"Who are you going to foul?" Adair said after the Panthers went 13-for-18 at the line in the fourth quarter and 19-for-24 for the game, and won their second New Year Classic title.
They held off a Red Devils rally for a 71-67 victory Sunday at George I. Purdy Fitness & Sports Center.
"They have an incredible free-throw team," Adair said. "Defense wins championships, but free throws win games and that's what won it for them tonight."
The outcome was sharply different from Kadena's first defeat of the season, 53-50 at Kinnick's hands during pool play on Saturday. Kadena led that game 47-32 before Kinnick went on a 19-2.
"They almost did it again," Kadena coach Robert Bliss said of a Red Devils team that trailed 56-43 with 6:20 left before rallying.
Kinnick's Josh Adair helped fuel the uprising by getting Kadena ball-handlers to commit charging fouls against him.
"That got them back in it," Bliss said of Josh Adair. "Our legs were tired. It was so tough to stop them from going to the basket. They just kept coming. Free-throw shooting definitely helped us in the end."
So, too, did the play of junior center Jason Sumpter, who scored 20 points and pulled down 16 rebounds, including five offensive putbacks.
Sumpter, along with backup post players Skylar Warren and Jaylon Street, gave a boost to a Kadena team missing starters Kevin Paranal and Stan Schrock, who were on holiday with family.
"Without Kevin and Stan, we did well," Bliss said. "We got some good minutes from Street, and Skylar played well, too. And people don't realize the job Jason does defensively and on the boards."
Sumpter set the tone with 12 first-half points, and after four early lead changes, Kadena gradually pulled away, leading 56-43 with 6:20 left on Taiyo Robertson's jumper from the key.
Led by Mikey O'Brien, who had 11 of his 17 points in the third quarter, mostly on driving layups — "He was unstoppable," Mike Adair said — the Red Devils crawled back.
Josh Adair's shot from the lane cut it to 63-59 with 1:49 left. Then, Steve Horton's three-pointer got the Red Devils within 70-67 with eight seconds left. But it was as close as they got.
Despite the defeat, "I saw a lot of people grow up tonight," Mike Adair said. "We'll be a force to be reckoned with this season."
---
---
---
---