Far East softball
Kadena to try to carry on winning tradition
---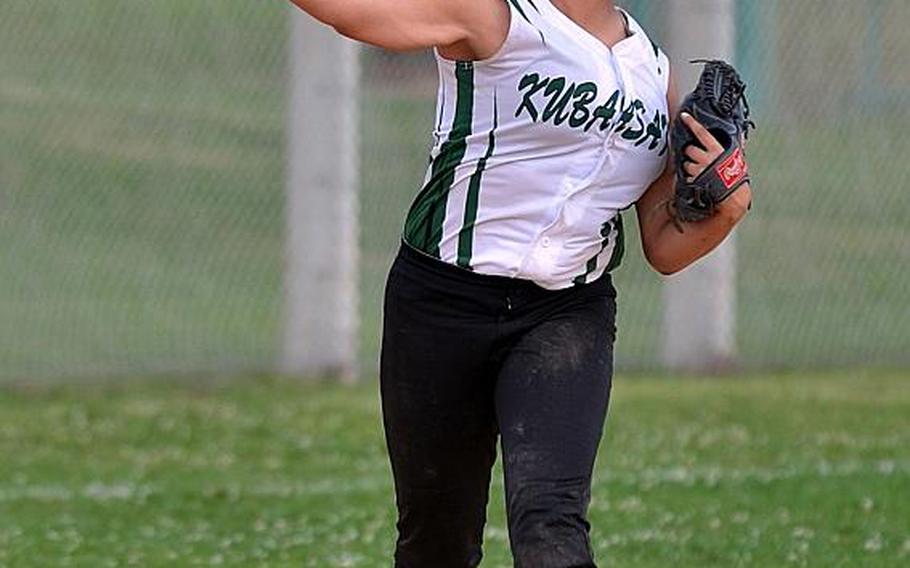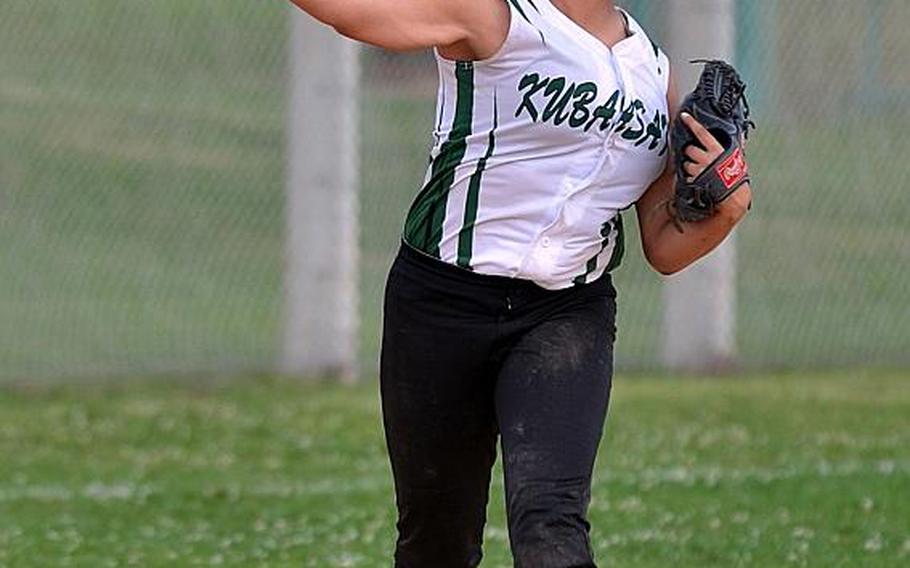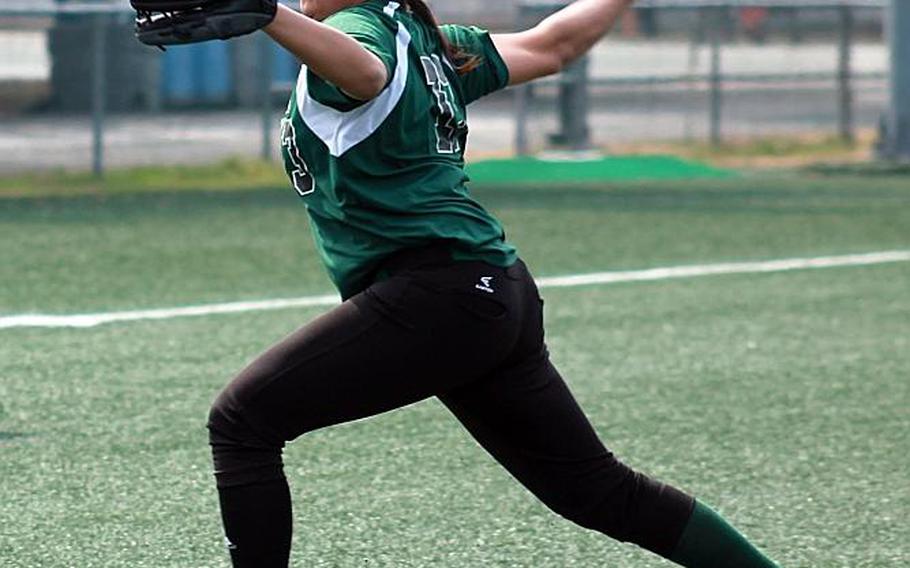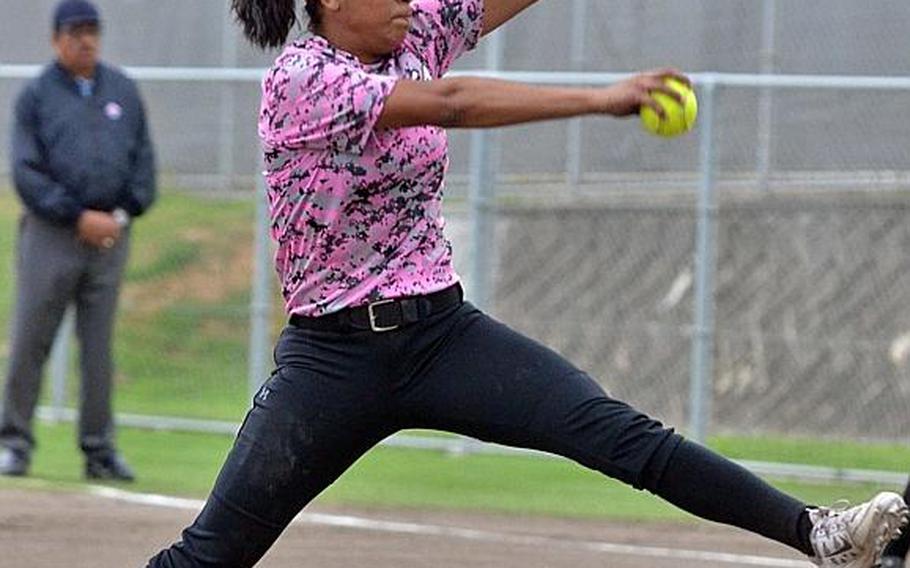 KADENA AIR BASE, Okinawa – They don't spend too much time talking about it or dwelling on it, but coach Kelli Wilson says the Far East championship is never too far from the Panthers' minds.
Her Kadena softball team heads into next week's Far East Division I Tournament with virtual bull's-eyes, front and back, affixed to their jerseys due to the tournament titles they won in 2014 and last season.
Defending the title "comes up" from time to time, Wilson said, "but I think they're just focusing on getting it this year."
The Panthers begin their chase for their fifth title in the seven years the event has been held Monday at Yokosuka Naval Base, Japan. They headline a field of five teams playing the combined round-robin and single-elimination event.
It's a Kadena team lacking in experience compared to those of past years, and facing the loss of four seniors and three underclassmen to PCS after this season. Even Wilson is due to transfer.
"That's half my team," Wilson said, adding that the scenario "pretty much" adds a sense of "now-or-never" urgency to the title chase.
The Panthers' two main pitching options are sophomores Savannah Sparrow and Cassidy Delatte.
"We've had good upperclassmen pitchers," Wilson said of past champions. "It's a matter of making them get us out and not beating ourselves. If we beat ourselves, it's not going to matter anyway. We'll see. Who knows?"
The Panthers won six of seven games against island rival Kubasaki, which returns its pitching core of juniors Reaven East and Leah Bebout and shortstop Destiny Velarde.
Both teams scored early April sweeps of American School In Japan, the leading Kanto Plain team with its own junior pitcher, Allie Rogers.
Completing the D-I field are 2013 champion Kinnick and 2011 winner Seoul American, neither one of which can boast the pitching it did when it captured the title.
Senior Alexis Harrod did the heavy pitching lifting for a Falcons team that went unbeaten in DODEA-Korea, but entirely against Division II opponents and mainly by taking advantage of walks. The Falcons won most of their games by double-digit margins.
"It's a never-ending struggle. It's a lose-lose situation," longtime Falcons coach Julian Harden said. "When you get a hit after so many walks, it leaves you with a false sense of security. The opposition doesn't get anything out of games like that and neither do we."
While DODEA-Korea teams won D-II championships in 2013 and 2014, the pitching pendulum has clearly swung in the direction of DODEA-Japan, save for Daegu, where AnaMalae Tia has averaged double-digit strikeouts.
Left-hander Anysia Torres does the bulk of pitching for defending champion Yokota; Brittany Crown and Valarie Walker came to Edgren and King, respectively, via the transfer route. Heather Hurley carries the pitching load at Zama, last year's D-II runner-up.
D-II pitching overall "has gotten better" compared to three years ago, Panthers coach Ty Gaume said.
"If the defense plays defense and you don't walk a lot of batters, the teams that can do that have the best chance of success," he said. "If you're not pitching well, it might not matter how good the bats are."
Gaume says he sees the D-II field as fairly wide open. "The team that brings its 'A' game every game; that's the one that will win the banner."
Twitter: @ornauer_stripes
---
---
---
---