Baseball preview
Kadena seeking another title shot - and better ending
by
Dave Ornauer
March 1, 2018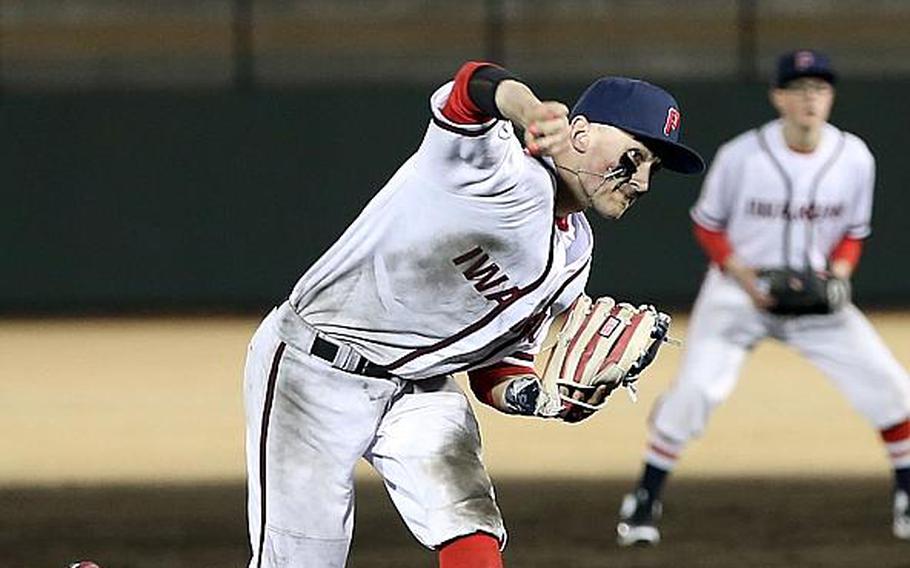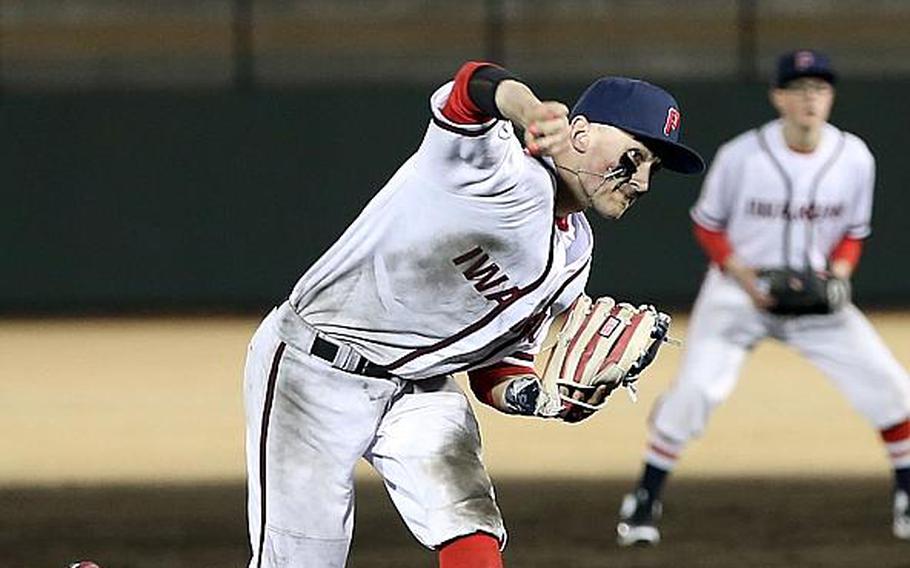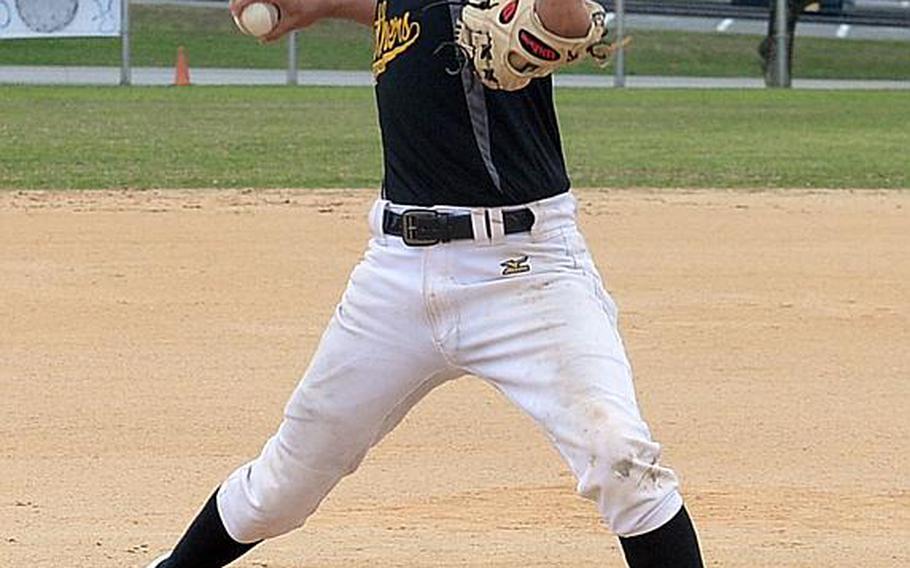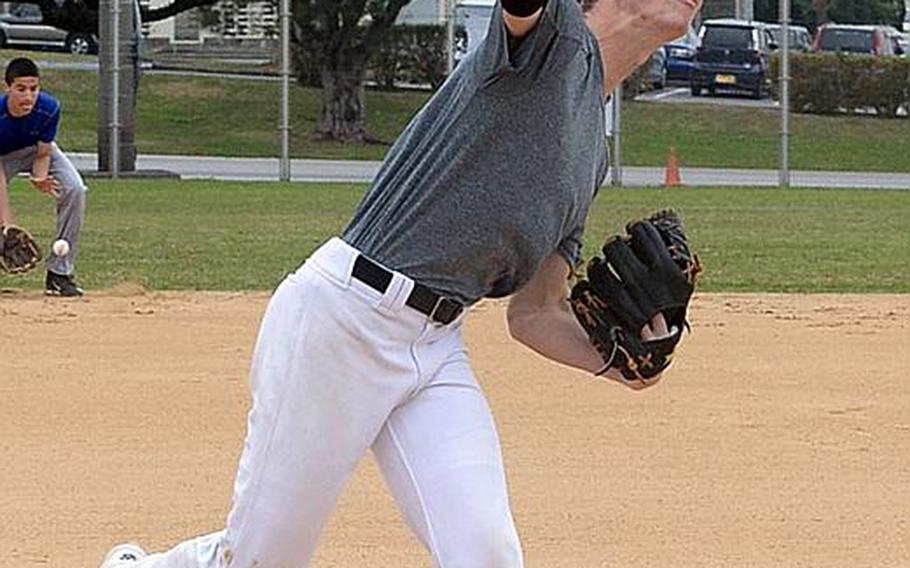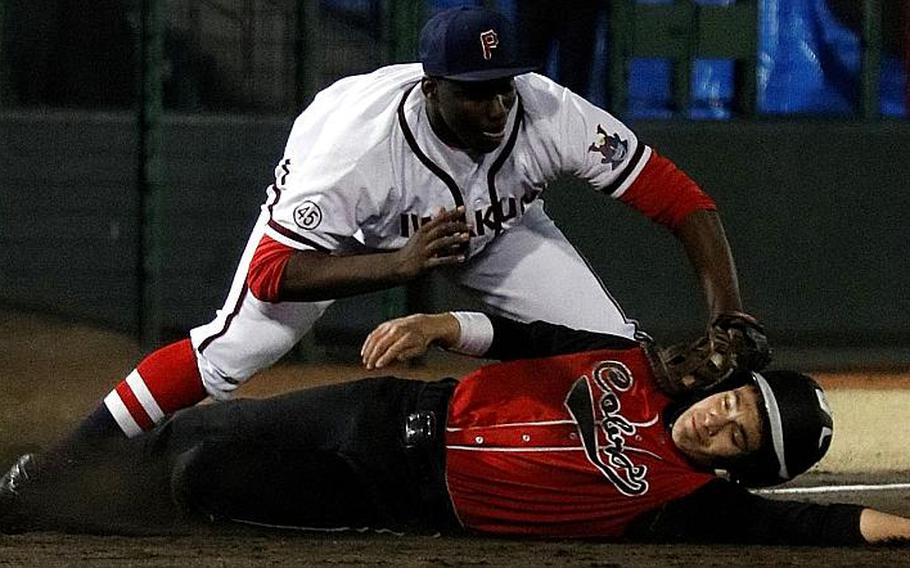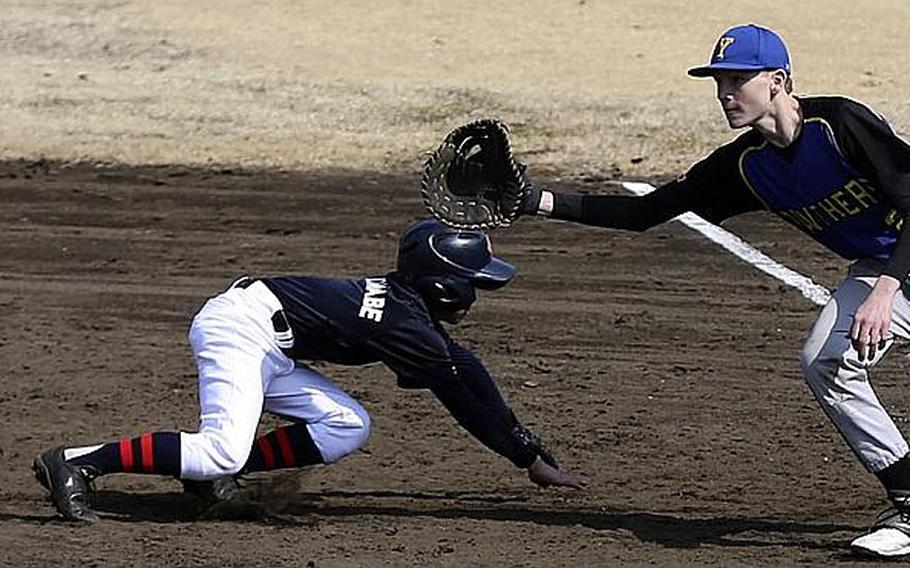 KADENA AIR BASE, Okinawa – So close and yet so far. That's been the narrative for Kadena, which seems to be jinxed where the Far East Division I baseball tournament is concerned.
Six times, the Panthers have made it to the finals of the large-schools tournament. All six times, the Panthers were denied a championship and fifth-year Kadena coach Boe Roberts says he would love to find the last piece of the puzzle.
"Team Second. That's how it's been," Roberts said.
Most aggravating, he added, was the 2017 final when the Panthers led American School In Japan 4-3 in the top of the ninth, only to see the Mustangs score twice and capture their fourth straight D-I title.
"We haven't been able to figure out ASIJ," Roberts said of a team that's beaten the Panthers three times in the last four D-I finals. "We've gotten to the finals. We just haven't finished."
They'll try again, bringing back a strong pitching corps including two-time Far East Best Pitcher Cody Sego along with right-hander Jared Duenas and lefty Nick Gutierrez - both sophomores.
The infield appears solid, with Sam Jensen moving to shortstop to take over for graduated Justin Wilson. "He's not flashy like Wilson, but he'll get the job done," Roberts said. Freshman Anthony Clark takes over at third base.
Cody Chambers, a senior, returns and should start in center field. Uriah Morris, a junior, will also play outfield. While he's new to baseball, having come over from the football backfield, "if he runs into it (makes contact), it's going to go far," Roberts said. "One of his goals is to be an everyday player."
There's no shortage of challengers for the title.
As always, ASIJ remains in the mix, but for the first time in 40 years, a new head coach, Aaron Rogers, takes the place of retired John Seevers. Rogers' son, Oliver, is one of the key elements returning.
Nile C. Kinnick will chase its first D-I title with senior Kacey Walker back on the mound. Kubasaki is seeking its third D-I title, with a new-old coach, Randy Toor, at the helm after taking last season off.
Seoul American hands Eddie Rozzi the coaching reins, but the Falcons find themselves with an ever-shrinking player pool thanks to the exodus to Camp Humphreys.
Division II defending champion Matthew C. Perry captured its first baseball banner mainly on the strength of its pitching. Peace Gates, the team's ace the last four years, is gone. Chad Schuch is recovering from an arm injury; he could return by Far East, if not before.
Coach Frank Macias recalls the 2016 season, when Gates was sidelined and much of the pitching burden fell to Macias' son Garrett. Now a senior, "he's 6-foot-3 and 190 pounds, so his shoulders are a bit broader than they were back then," Macias the elder said. Sophomore Marshall China will back him up.
The team that the Samurai beat for the Far East D-II title last May, Yokota, "is the team to beat" in 2018, Frank Macias said. Panthers outgoing coach Steven Ferch "will have a competitive team. We have an uphill battle," Macias said.
Twitter: @ornauer_stripes