Kadena's Sprow, Mason repeat as OAC singles champs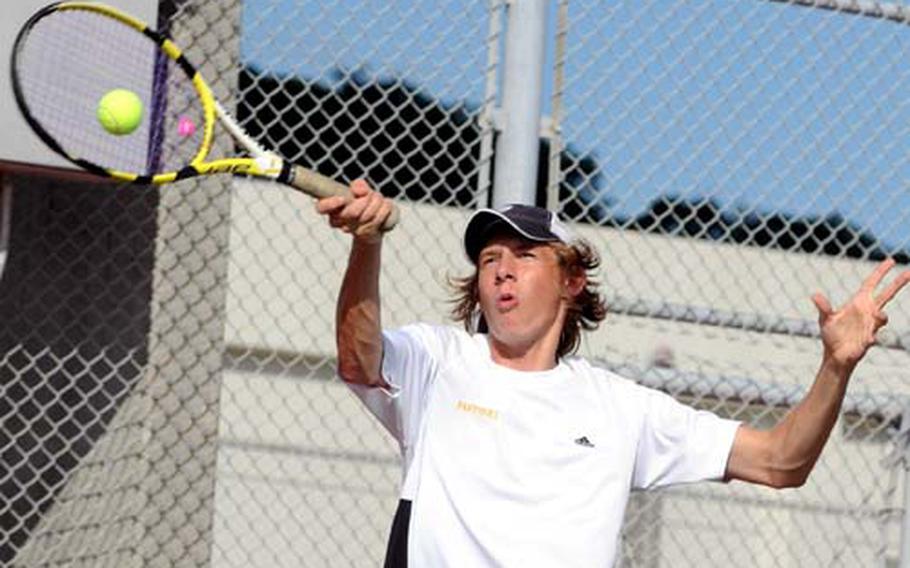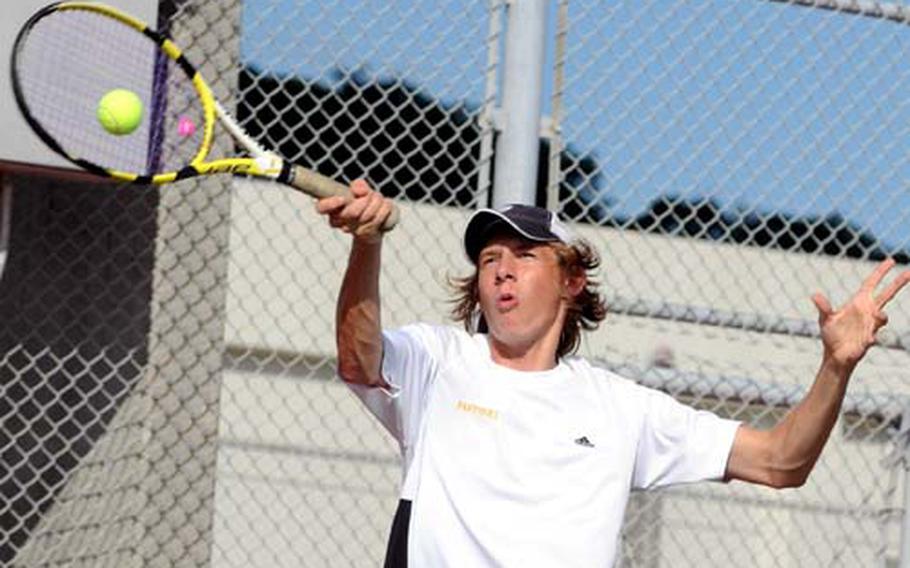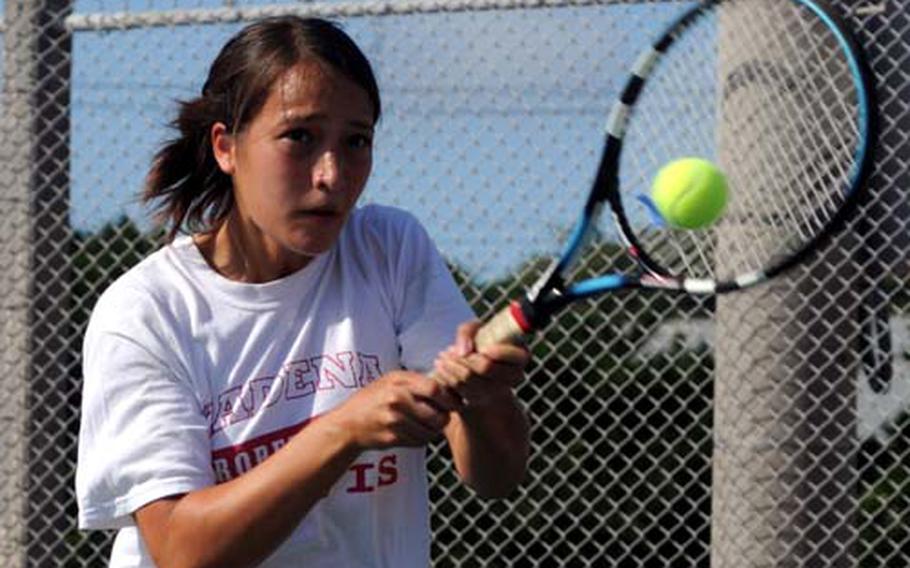 CAMP FOSTER, Okinawa — Kadena seniors Kyle Sprow and Elissa Mason are Okinawa Activities Council district tennis singles champions again. Now, that that's done, can they repeat their Far East Tournament titles?
Each champion said that while title repeats are on their minds, they try not to dwell on it.
"You take it one match at a time, one day at a time," Sprow said after dispatching his senior teammate Elliot Mason 6-0, 6-1 in the OAC boys final. "I don't try to think about it. Just go out and play and try to improve my game."
"I've been trying to do as well as I can all season," Mason said after topping junior teammate Christin Gentz 6-0, 6-1 in the OAC girls final. "Hopefully, I can do it once more."
They'll get that chance during Far East, scheduled for Nov. 9-11 at Kadena Air Base's Risner Tennis Complex. Sprow has won the last two Far East singles titles; he and Mason won the doubles title and Mason won the girls singles last November.
Sprow and Elliot Mason met in last year's singles final as well. "We've played each other many times the last four years. We know each other so well," Sprow said.
"It's good practice for both of us to play each other," Elissa Mason said. "(But) hopefully, we won't have to play each other in singles at Far East."