Kadena, Kubasaki boys open hoops season strong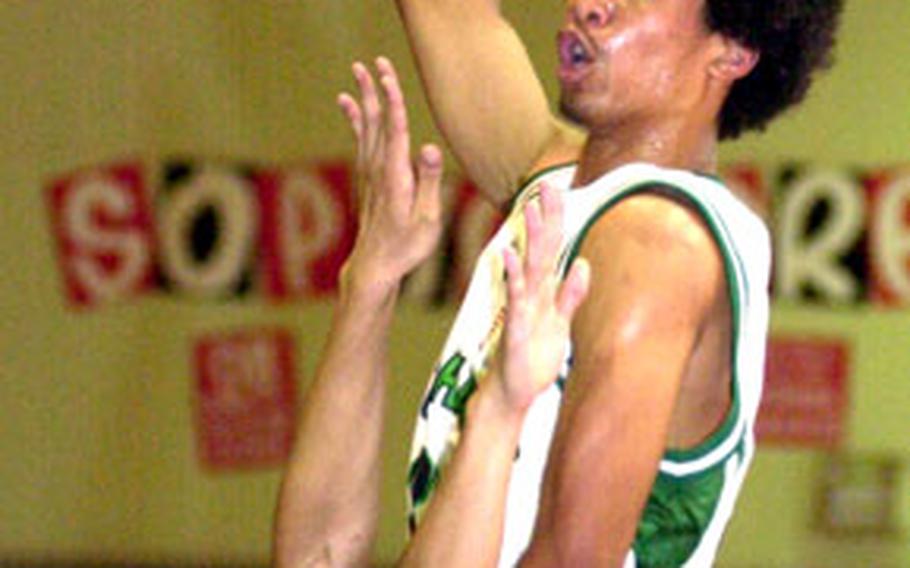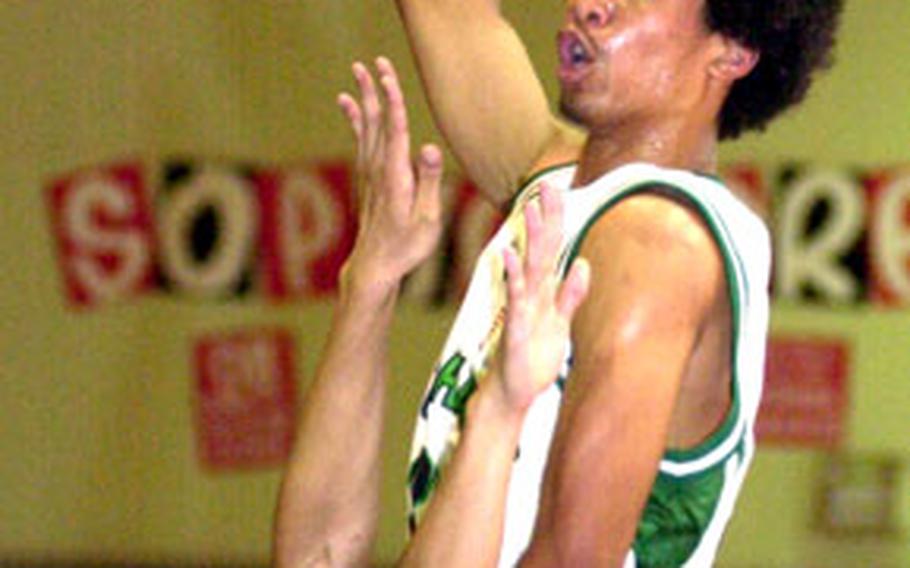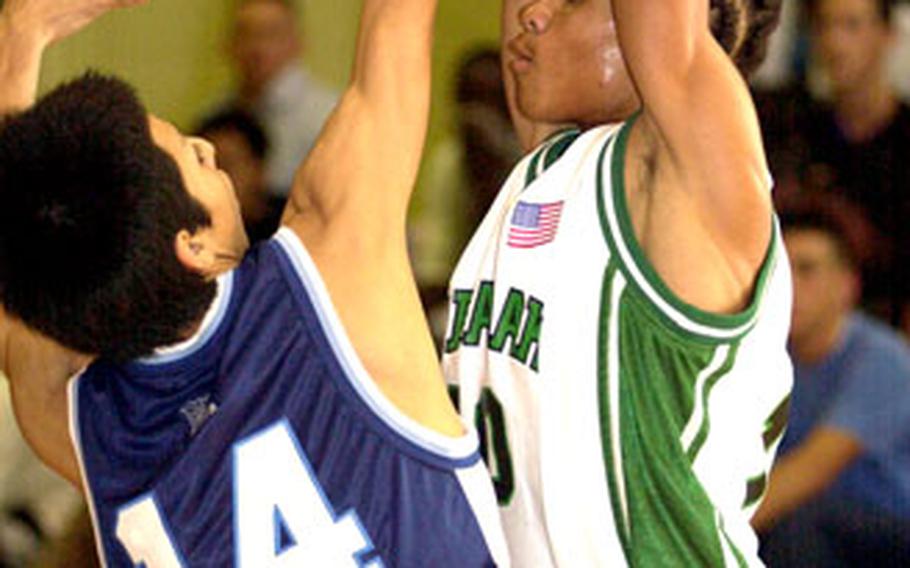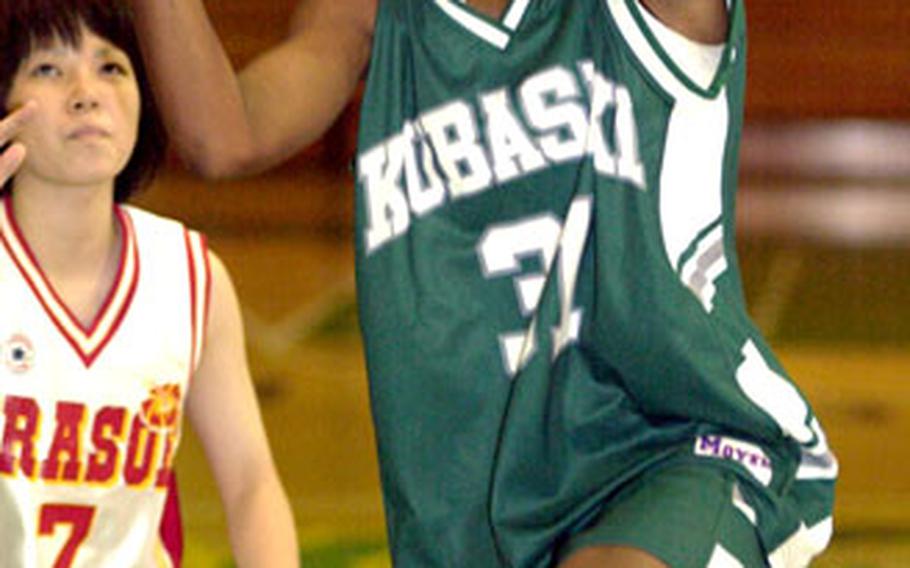 No Z'aire Jackson? No Marcus Carson? No problem for the Kadena Panthers and Kubasaki Dragons, who on Friday opened the Okinawa-American League boys basketball season with close victories over Japanese foes.
Kadena, the defending Far East High School Class AA champion, edged Kitanakagusuku, the No. 1-rated Japanese team on the island, 89-88 at the Panther Pit. Kubasaki, which reached the Class AA Final Four last February, frittered away a 15-point second-quarter lead before outlasting No. 2-rated Konan 112-107.
"It's a good start. I'm delighted," said Kadena coach Robert Bliss, whose Panthers rode Jackson's shoulders to the Class AA title, only to watch him transfer to Alabama for his senior year, taking his 35 points and 25 rebounds per game with him.
For Bliss, whose squad returns only two players, neither of them starters, it meant giving all 12 of his players a look to see how they could play under the full-court pressure and three-point shooting of Kitanaka.
The Panthers trailed by 10 in the first half, then the lead shifted back and forth until Kadena used a 12-4 fourth-quarter run to go ahead for good.
Tony Watkins scored 18 of his 21 points in the second half. Jamil Barney's 13 points came in the second half, and he grabbed seven rebounds. The two lone 2004-05 holdovers, Anthony Soroka and Brandon Rice, each scored 12 points.
"We have a lot of guys with potential; they're just not game-proven," Bliss said of his team, which next travels to the 36th Hong Kong International School Holiday Tournament. Kubasaki also will make the trip to Hong Kong.
Dragons coach Chris Sullivan is trying to fill the shoes of the graduated Carson, a point guard who could score 40 points as easily as distribute 15 to 20 assists a game.
Reggie Pearson, who finished with 12 points, decided a see-saw contest with a driving layup that gave Kubasaki a 108-107 edge with 54 seconds left.
Newcomer Vance Maxey led the Dragons with 29 points, holdover Steve Ellis scored 19 and newcomer Tommy Fair chipped in 12 points.
Kubasaki's girls did not fare as well, as Urasoe Commerical High School defeated the Dragons 63-38. Kelly Robinson led the Dragons with 12 points and 13 rebounds.