Kadena hosts 10th Anniversary Special Olympics
---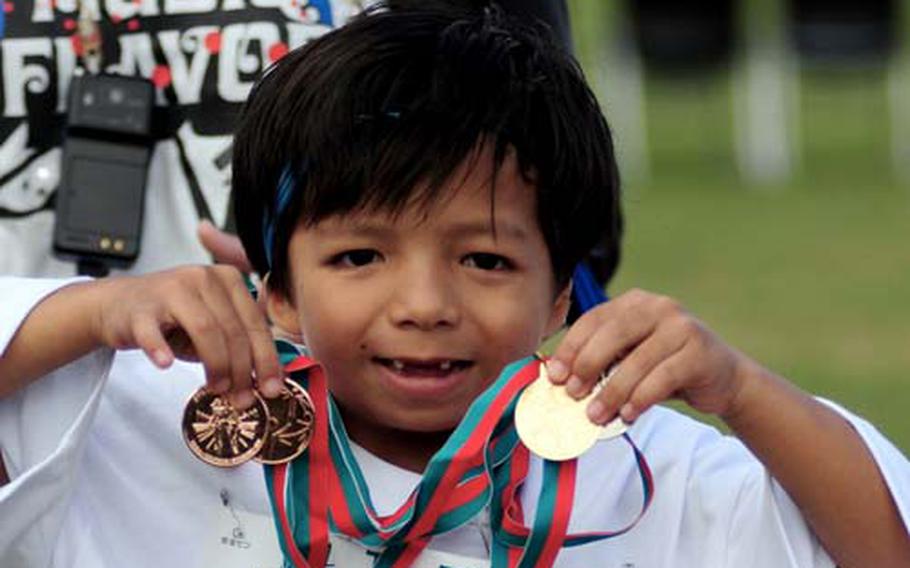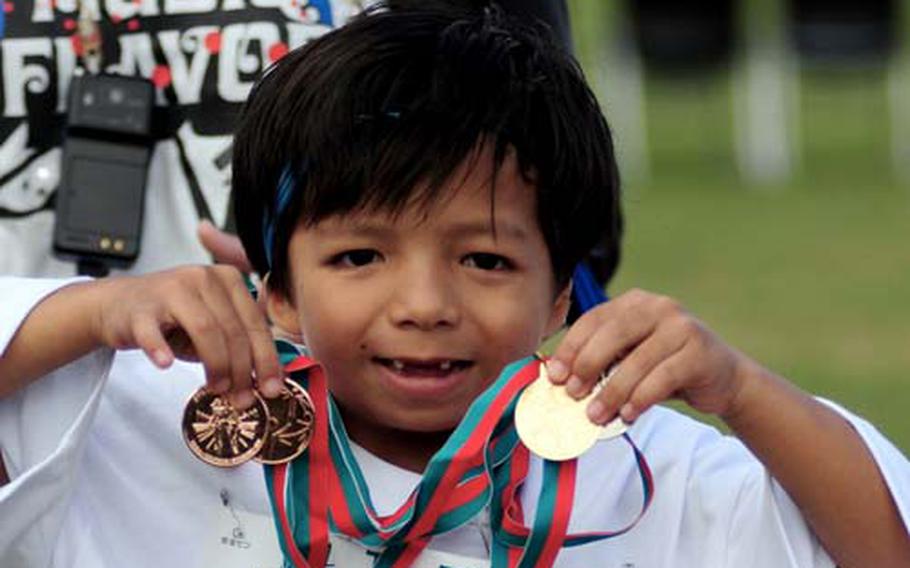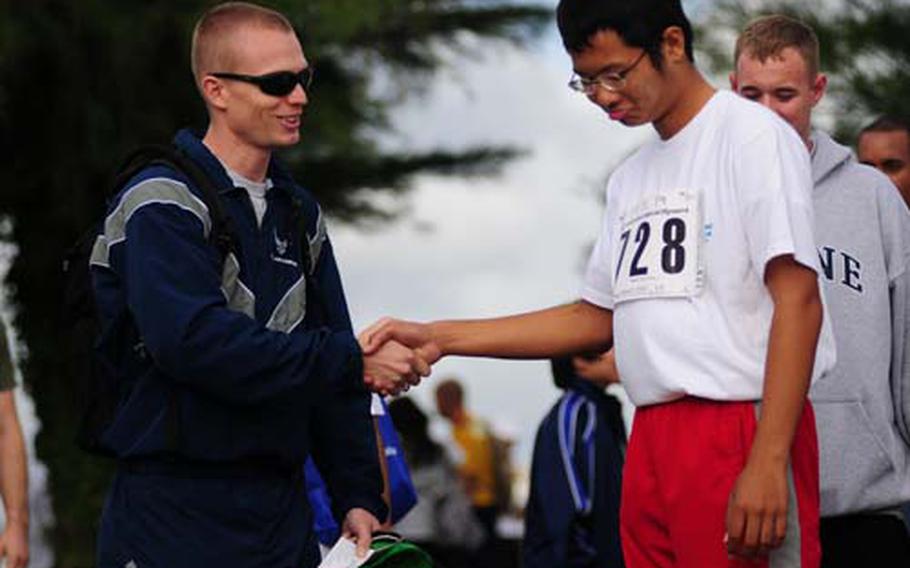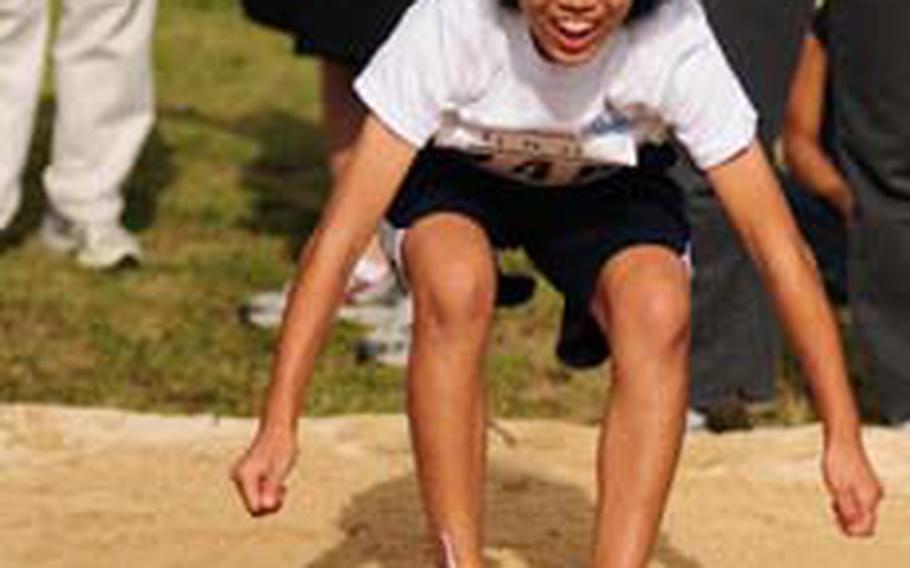 KADENA AIR BASE, Okinawa — Not all the competitors could take first place in their events, but they all were winners in the eyes of the spectators.
Some 900 special-needs athletes converged at Risner Sports Complex to give their all Saturday for the 10th Anniversary Special Olympics on Kadena Air Base.
According to organizers, about 6,000 people showed up to watch the events and cheer on the athletes.
Participants competed in running, Frisbee, basketball, softball, golf, wheelchair beanbag drop, soccer, tennis, floor hockey and the long jump.
The day also showcased the talents of about 300 special-needs artists, who had their work on display.
"It was such a great and humbling experience," said Air Force Staff Sgt. LaPeachez Clark, who was one of hundreds of volunteers who spent the day with the athletes and artists. "It just makes you realize how much we take for granted. Just the smallest things bring such excitement to these kids. It's not about the medals for them; it's about having a great time."
---
---
---
---