Kadena girls turn tables after Kubasaki rout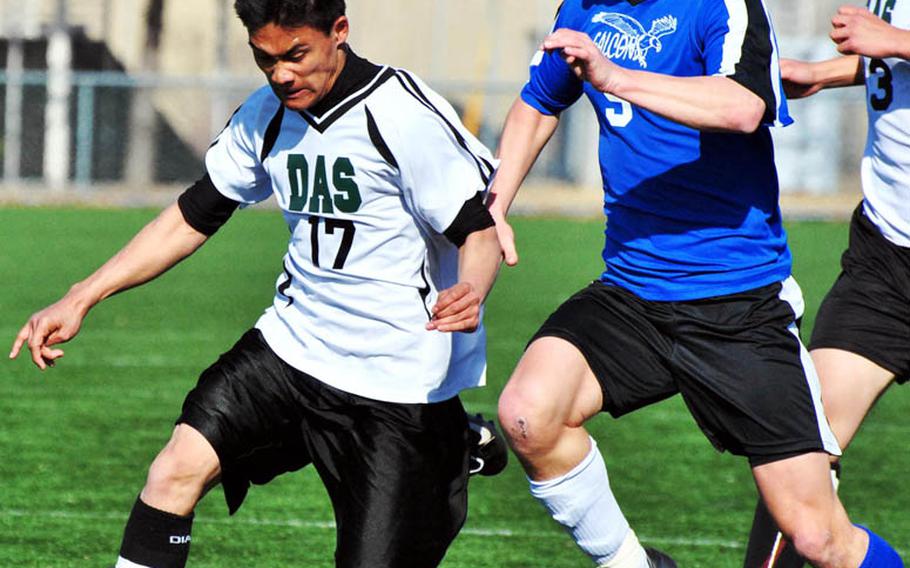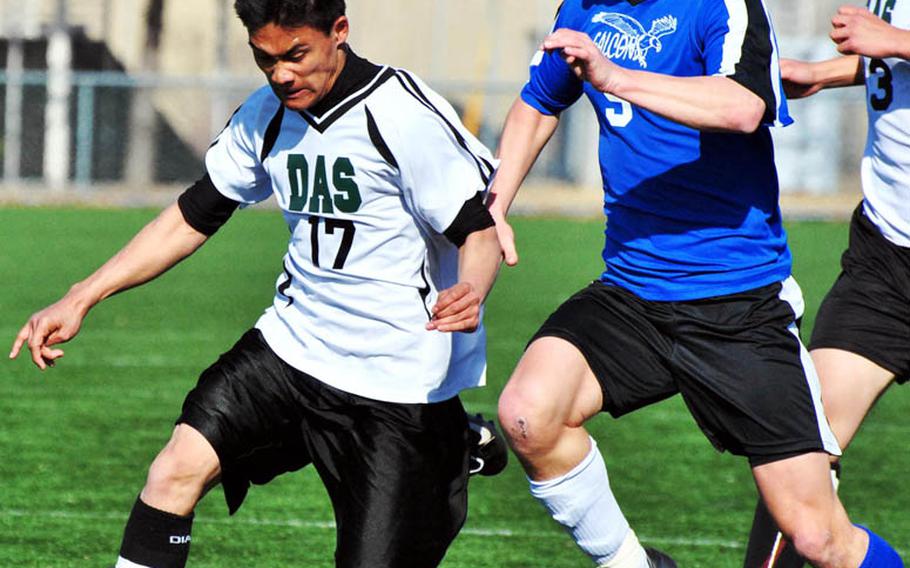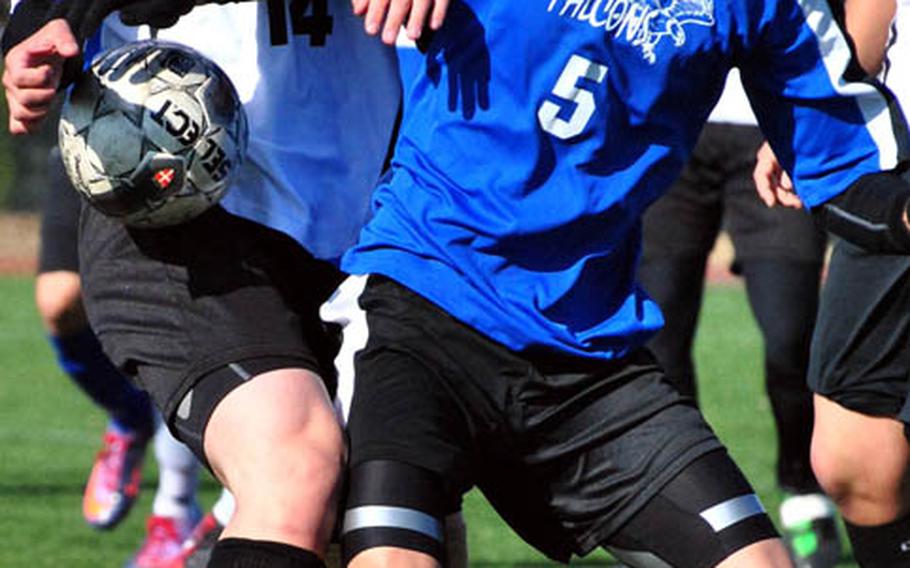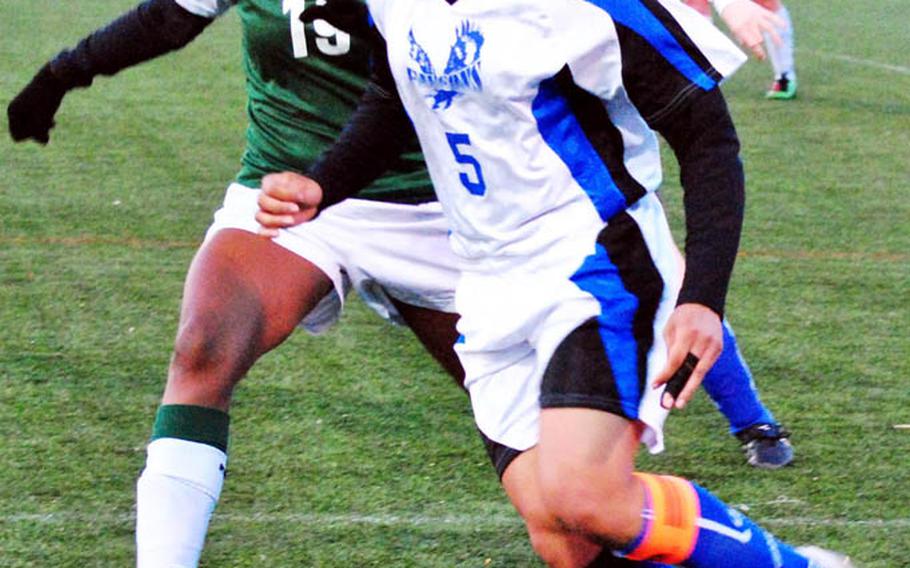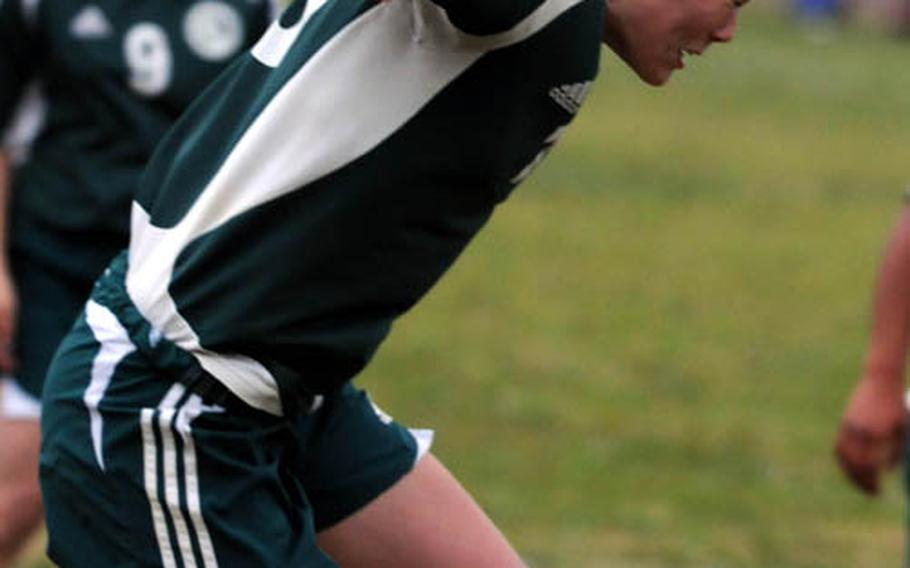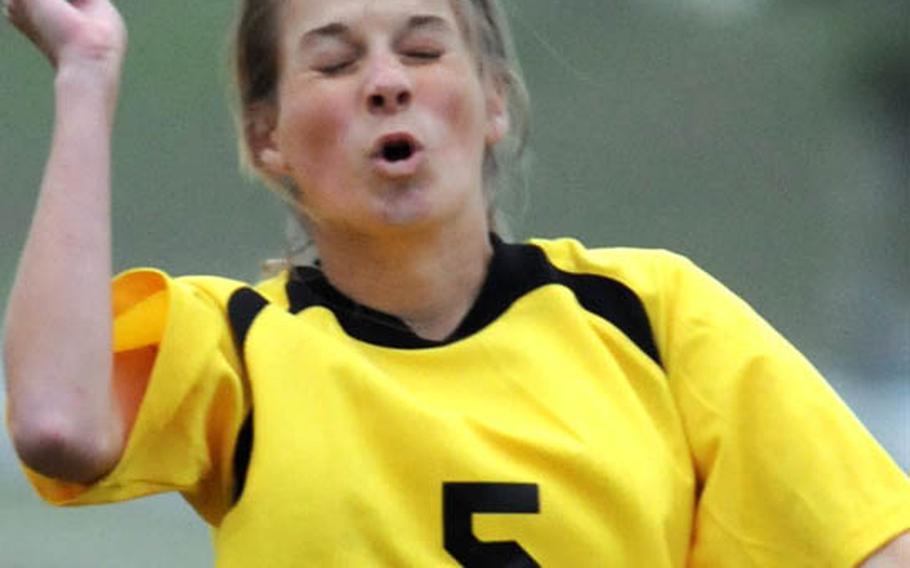 What a difference two weeks make.
After Kadena took a 6-0 pounding on March 11 at Kubasaki, Jasmine and Bria Pressley worked in tandem, combining for all of Kadena's scoring as the Panthers evened the Okinawa Activities Council season series with a 3-2 home victory Friday over the Dragons.
"It's a matter of the girls getting to know each other better and working together better," coach Paul Chirichetti said after Kadena's first win of the season.
"They're working more together as a team."
The teams are the most decorated in Far East Division I Tournament history, with Kadena holding four titles and Kubasaki three.
Jasmine Pressley, a senior midfielder, bookended the Panthers' scoring with a pair of free kicks from 35 yards out on the left side, the first in the eighth minute and the second in the 74th.
Bria Pressley's goal in the 68th minute put the Panthers ahead to stay, 2-1.
"Obviously, Jasmine and Bria kicking those goals was really good, but the more the team puts in its time, the more they'll know what they're supposed to do," Chirichetti said.
Kubasaki responded with Elizabeth Fabila's penalty kick in the 23rd minute. In the final minute of full time, Fabila cut the gap to 3-2, but it was too little, too late.
"We didn't do a good job staying in front of the ball, and playing disciplined on defense," Dragons first-year coach Shawn Green said. "I think we had some errors in the back, a couple of unforced errors."
Even after his Dragons routed Kadena in the first meeting, Green thought the teams were "very evenly matched, no doubt about that."
"And this series is going to swing back and forth, we know that. We'll take some positives from the negatives. We'll learn what we need to do and come back stronger next time."
Daegu girls escape with draw vs. FalconsIn a six-day stretch, Daegu American's girls came away with a win and a scoreless tie against defending Far East Division I champion Seoul American. The 0-0 draw came on a blustery, chilly Friday at Camp Walker's Kelly Field.
"I'm glad we escaped with the scoreless tie here," Warriors coach Ed Thompson said. "Either of us could have scored. They had chances, we had chances."
Daegu is off to a school-best 4-0-2 start, but has Taejon Christian International, league-leading Seoul Foreign and two-time D-II Tournament champion Osan American in the way.
Chung, Naputi fuel run for Seoul American boysStriker Josh Naputi suffered an injury in Seoul American's boys' second match of the season. With Naputi on the shelf, the Falcons struggled to a 1-3-2 start. Since his return to the lineup, he has three goals and Seoul American has won three straight matches.
"That's made a difference up top," coach Steve Boyd said. "He's been instrumental in getting us on track."
Naputi scored twice and assisted on a goal, and midfielder Josh Chung added a goal and an assist as the Falcons blanked Daegu American 5-0.
Chung is "steady, arguably the team's MVP, he can play almost any position," Boyd said. The two Joshes have "good chemistry" together, resulting in harder work and more scoring chances "and it's showing in our play," Boyd said.
---
---
---
---