Kadena boys, Kubasaki girls win Petty meet as more records fall
by
Dave Ornauer
April 10, 2006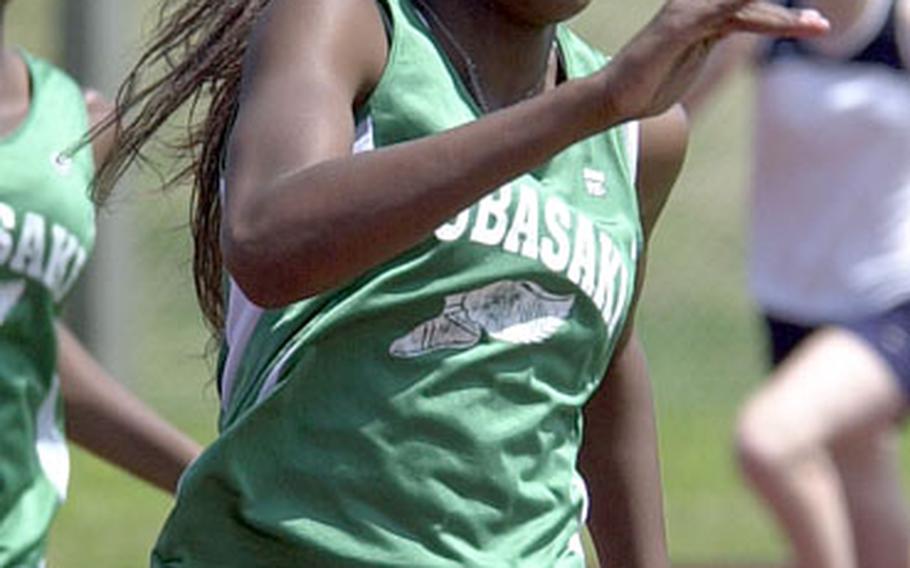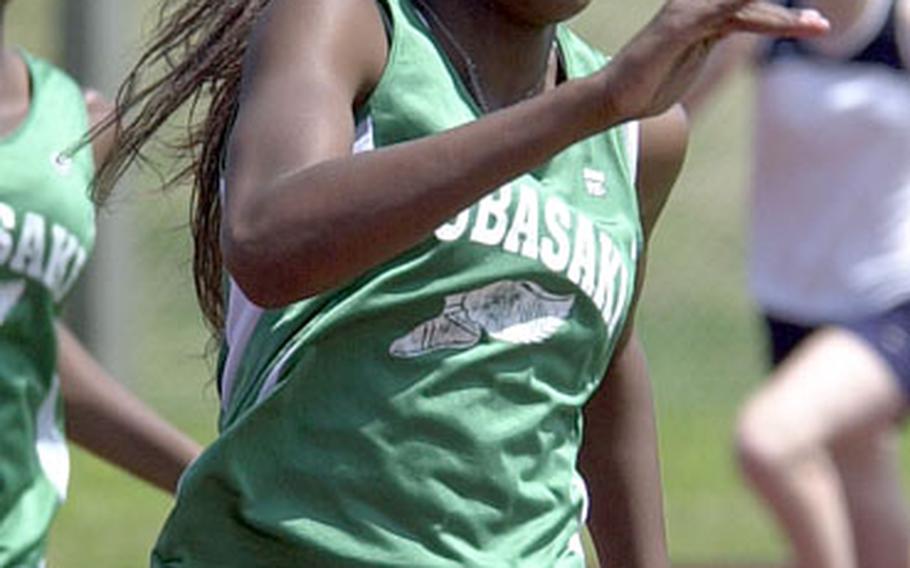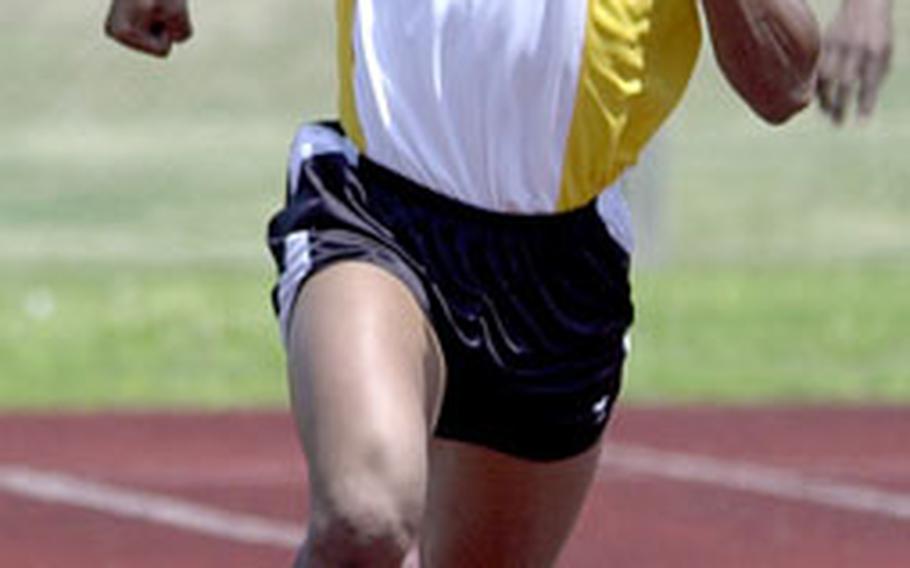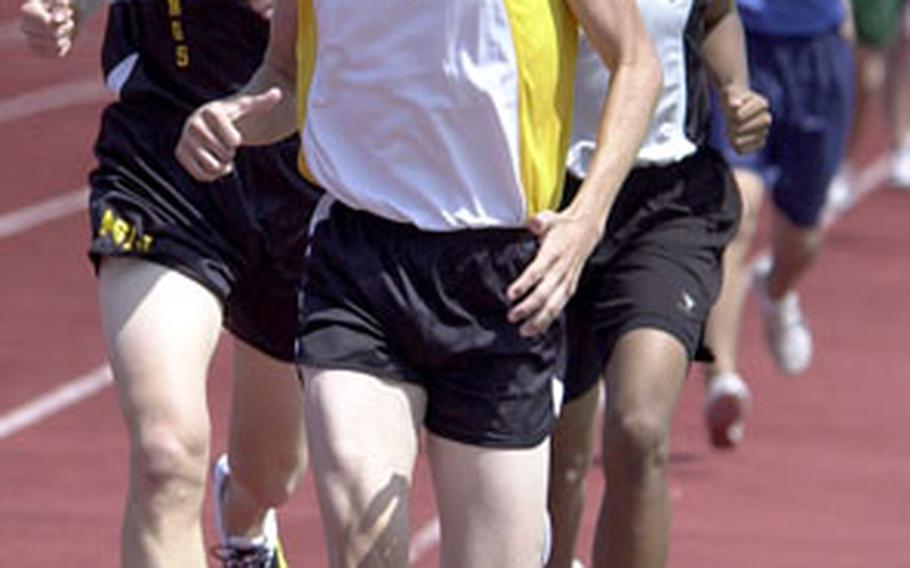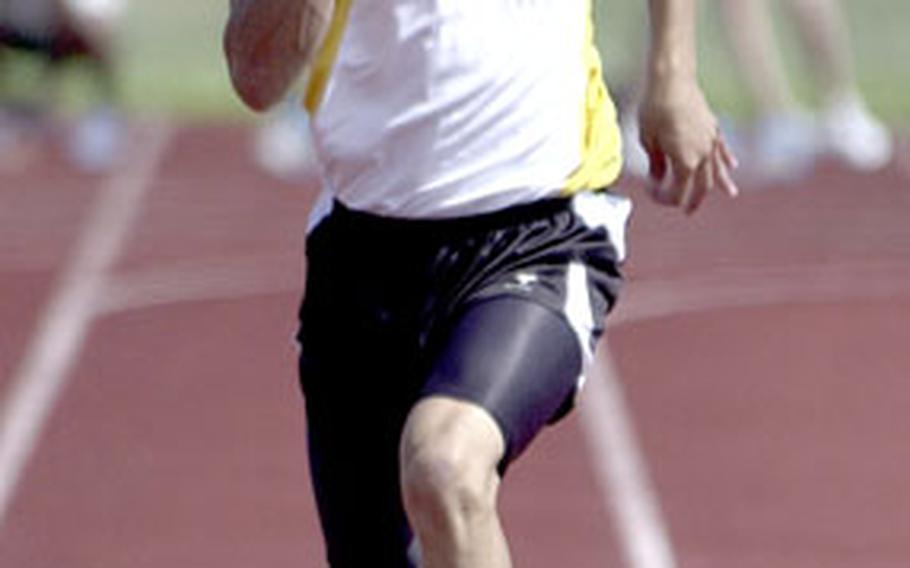 CAMP FOSTER, Okinawa — In their tank-top jerseys, shorts and spikes, the 13-team, 255-athlete field in the fourth Dr. Alva W. "Mike" Petty Memorial Track and Field Meet certainly bore no resemblance to an EOD unit.
But they did a huge number on the meet's record book, demolishing eight more standards on Saturday. The total for the two-day event was 13 with one tied.
Kadena's boys led Saturday's assault, shattering five records in repeating their team title. Host Kubasaki's girls rewrote one record and captured the girls team crown.
"Looks like I'll have a little typing to do over the spring break," Kubasaki coach and meet organizer Charles Burns said of the record-book revision.
Weather, the teams' competitive nature and that the meet was timed electronically for the first time contributed to the record revolution, said organizers, coaches and meet officials.
Jo Pinto and Gaynell Marsh, longtime Marianas Sports Officials Association meet organizers on Guam, flew to the meet and volunteered their expertise, a photo-finish camera, computer and electronic start sensors, which Pinto says shaves an average of a quarter-second off times kept by hand-held stopwatches.
"That alone makes a difference," said Pinto, an Andersen Elementary School teacher.
High-70s temperatures, a light breeze and low humidity — "the kind of weather you advertise in travel brochures," Burns said — also encouraged record-breaking.
Already with the long-jump record under his belt, Kadena junior Manuel Duran boldly predicted the Panthers would break the 400 relay record. He lived up to it, anchoring a 45.84-second effort, a half-second ahead of the 2005 mark set by Kadena.
"I was confident," Duran said. "Everything looked on point. The exchanges were a lot smoother" than in previous meets. "We didn't get the time we wanted, but we can fix that."
Kadena also bulldozed the record in Mike's Medley, a relay consisting of two 200-meter legs, one 400 leg and one 800 leg. Kadena ran it in 3:50.96, 3:04 better than the mark set in 2004.
Among Duran's relay partners, Jeff Morton sizzled in the 200, running a 22.7, .3 seconds ahead of the former mark, which stood for three years; and Eric Robinson scorched the 110-hurdle course in 15.47 seconds, .13 better than the record set in 2004.
"I was a little tired," Robinson said. "When I was getting into the starting blocks, I kept saying, 'Man, I'm tired!' Then when they called 'Set,' I was like, 'Whatever,' and I just went with it."
Perhaps Kadena's happiest record breaker was distance runner Tim Nabonne, who'd lost for the first time all season in Friday's 3,200 when he lost his lap count, stopped running after the seventh of eight circuits and fell to Zach Griffin of the American School In Japan.
Nabonne avenged that defeat and beat the meet record in the 1,600, edging Griffin in a spine-tingling sprint duel to the tape. Nabonne checked in at 4:46.49, just .37 of a second ahead of Griffin and a half-second ahead of the 2-year-old meet mark.
"This time, I got it right," he said.
Nabonne confessed to a bit of worry when Griffin overtook him on the third lap, sparking a dogfight to the tape. "I knew if I kept it up, I could beat him ," he said.
Fresh off edging the high-jump record Friday, junior Kyera Tennyson of Kubasaki's relay team sought more history and made it, running the 400 relay in 53.12, .68 of a second ahead of the mark set in 2004. Kubasaki also won the 1,600 relay in 4:30.85.
"Wow!" Tennyson said. "I am so happy!"
The other two records to tumble were the girls' long jump and boys' 800. Christian Academy In Japan freshman Tashia Hardeman jumped 16 feet, 2¼ inches, a quarter-inch better than the 2-year-old record, and David Townsel of Simon Sanchez clocked a 2:09.42, beating the 2-year-old mark by .28 seconds.