Kadena boys defend Petty track title
---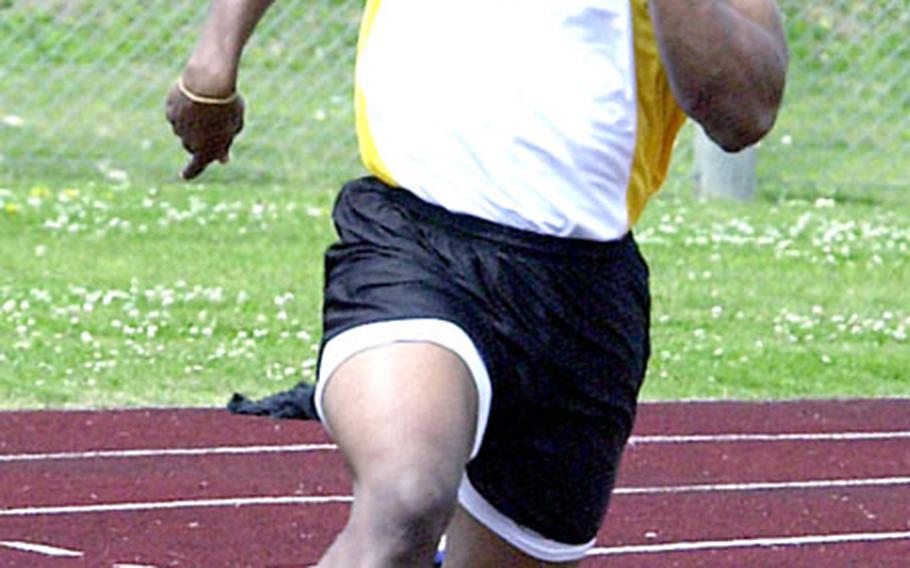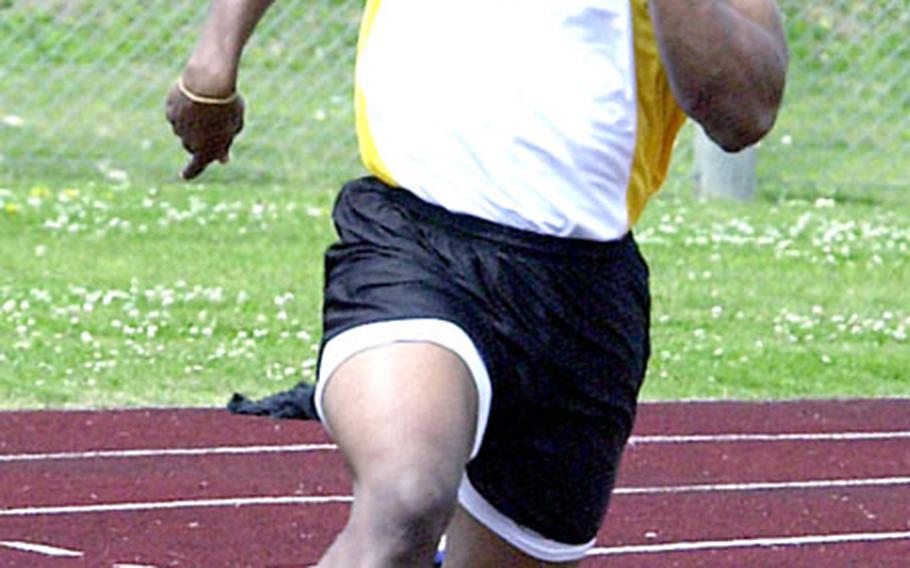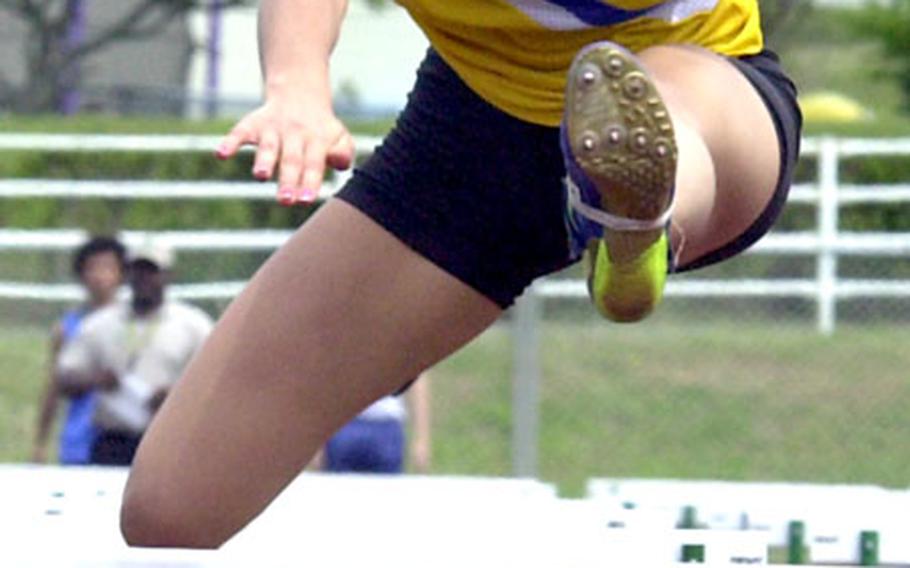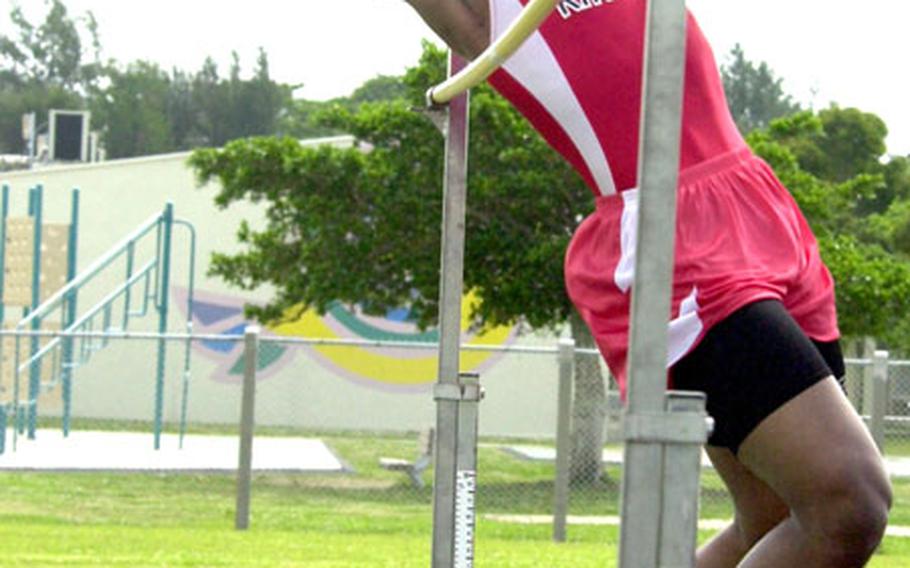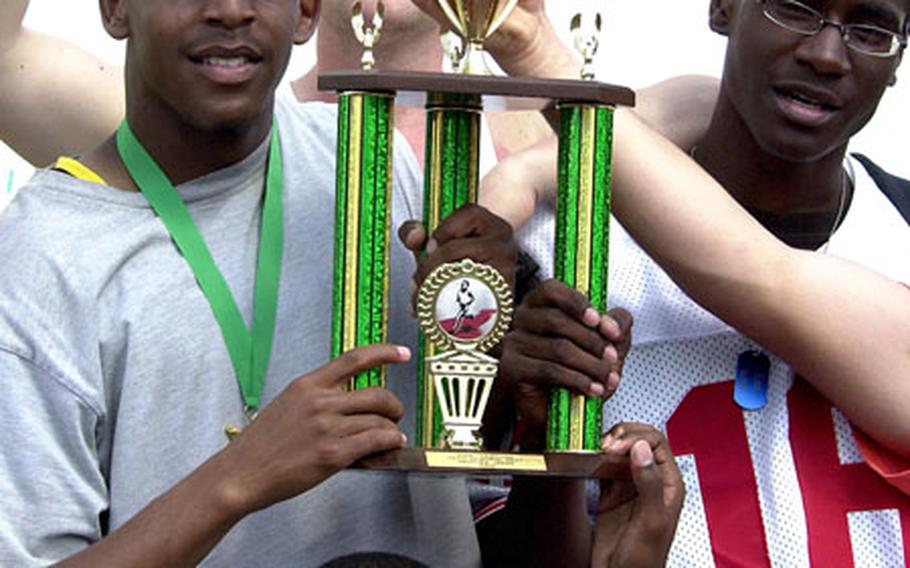 CAMP FOSTER, Okinawa — Call David McCowan Okinawa's fastest high school runner — at least for the moment.
The senior sprinter captured the 100- and 200-meter gold medals and anchored the winning 400 relay team in helping the Kadena Panthers successfully defend the boys championship in the 3rd Alva W. "Mike" Petty Memorial Track and Field Meet on Saturday.
"We practiced hard for this all week," McCowan said after Kadena outpaced St. Mary's International of Tokyo 136-126 in the team standings. "The coaches practically killed us. It's worth it, though."
McCowan led a 1-2-3 Kadena sweep of the 100 with a time of 11.5 seconds. In the 200, the Panthers did even better, taking the top four spots, with McCowan leading the way in 23.9. The Panthers captured the 400 relay in 46.31, one of three meet records set Saturday.
McCowan's feats were tempered by an injury suffered early in the day by his top rival, sophomore Tony Price of Kubasaki.
On the second leg of "Mike's Medley," a 200-200-400-800 relay, McCowan and Price ran side by side until Price pulled up with a strained left hamstring. He sat the rest of the day.
"I really wanted to run against him," McCowan said. "But that's the way it goes. Hopefully, he'll be ready" for the Okinawa District Meet May 5-7, also at Kubasaki.
"It's been a great rivalry," Kubasaki coach Charles Burns said of McCowan and Price, the latter who ran an 11.06 in the 100 preliminaries on Friday, best in the Pacific this season. "They compete well against each other and they're good buddies. Fun-loving kids who love to run."
Is McCowan the fastest on the island?
"Until the districts," Burns said.
The two other meet records set Saturday came courtesy of St. Mary's. Seven meet records were beaten and two others matched in the two-day competition.
The Titans beat the Mike's Medley record of 3:56, set last year, by 1.13 seconds. Jun Dambara eclipsed his own high jump record by three inches, leaping 6 feet, 5 inches to outdistance fellow senior Leonard Lynce of Nile C. Kinnick by an inch.
"I still think I could have gotten higher," said Lynce, who was bothered by a pulled groin muscle.
Kinnick tumbled to fifth, with injuries partly to blame, coach Matt Martinez said.
He still was pleased with his squad, which qualified for the finals in all its events and got a school-record high jump from Lynce.
"You can't ask for any more than that," Martinez said.
Also posting victories for Kadena's boys was Jacob Love in the 110 hurdles. St. Mary's J.M. Kwak won the 1,600 and the Titans took the 1,600 relay and Matthew Dwight of Taiwan's Morrison Christian Academy practically sprinted to victory in the 800.
Morrison's Mustangs won the girls title with 98 points, 22 better than Zion Christian Academy of Okinawa.
Zion won Mike's Medley, the 400 and 1,600 relays, and Lakeisha Haynes captured the girls 800. Morrison sprinter Brittany Pafford took the 100 and 200, Kadena's Regina Felton won the 400, Lisa Nielsen of Kubasaki the 1,600 and Jennifer Reed of Christian Academy In Japan the 100 hurdles.
---
---
---
---