GALLERY
Jeter, Matsui team with DODDS, Japanese players in tsunami relief game
by
James Kimber
March 25, 2015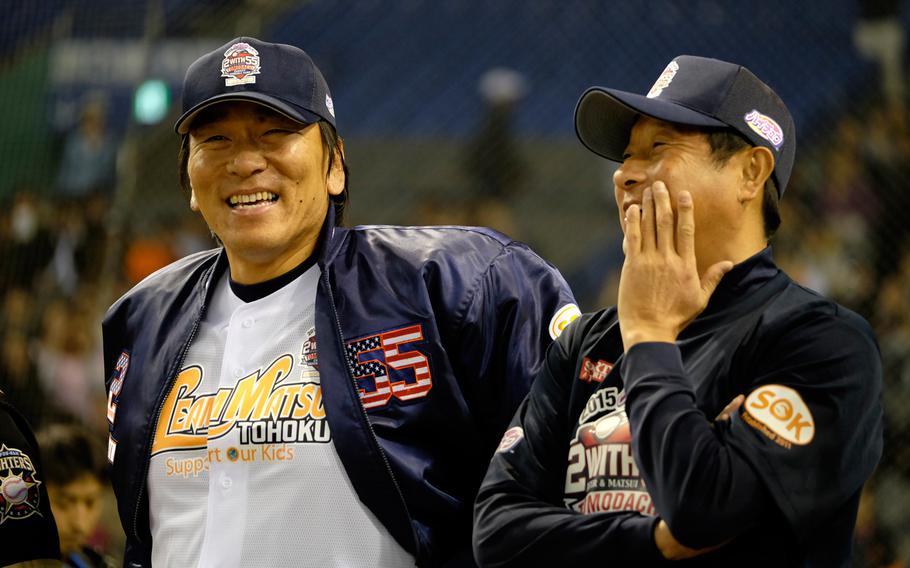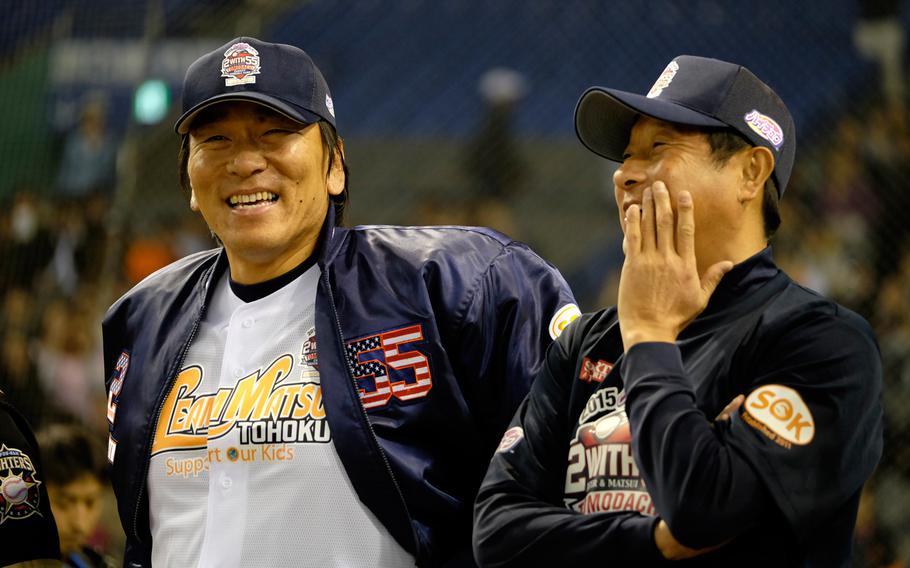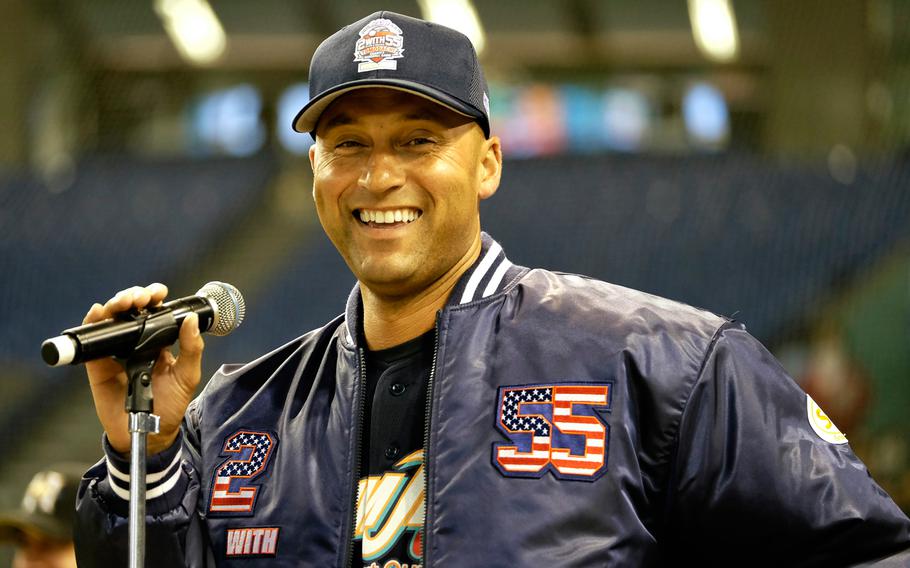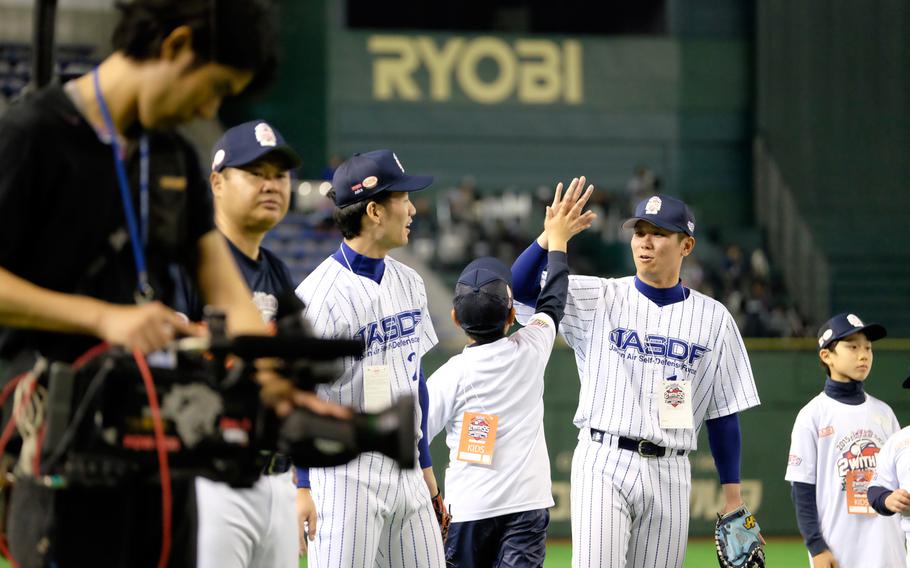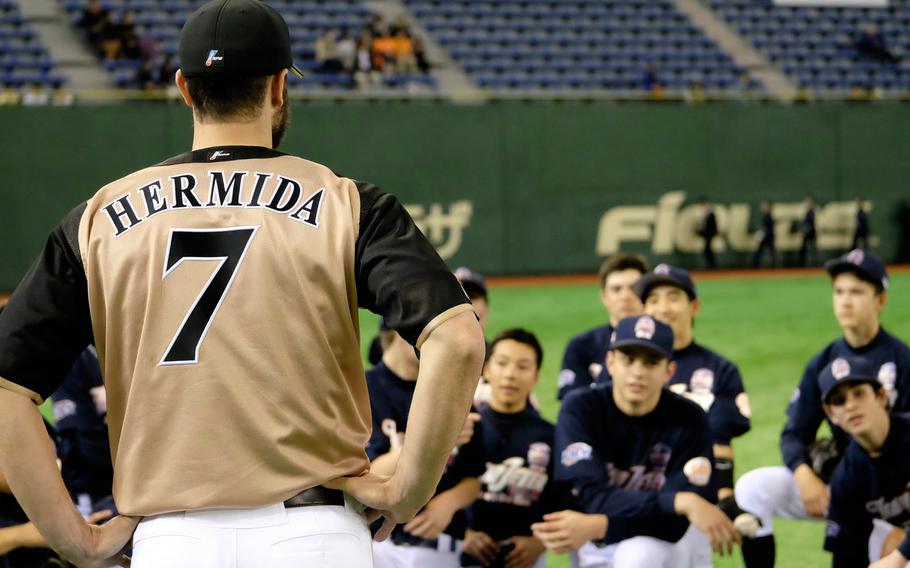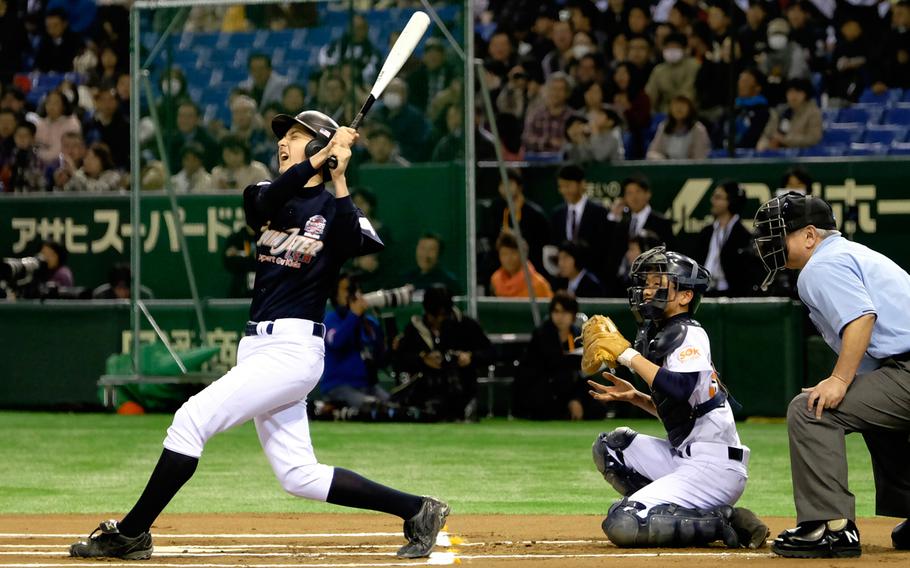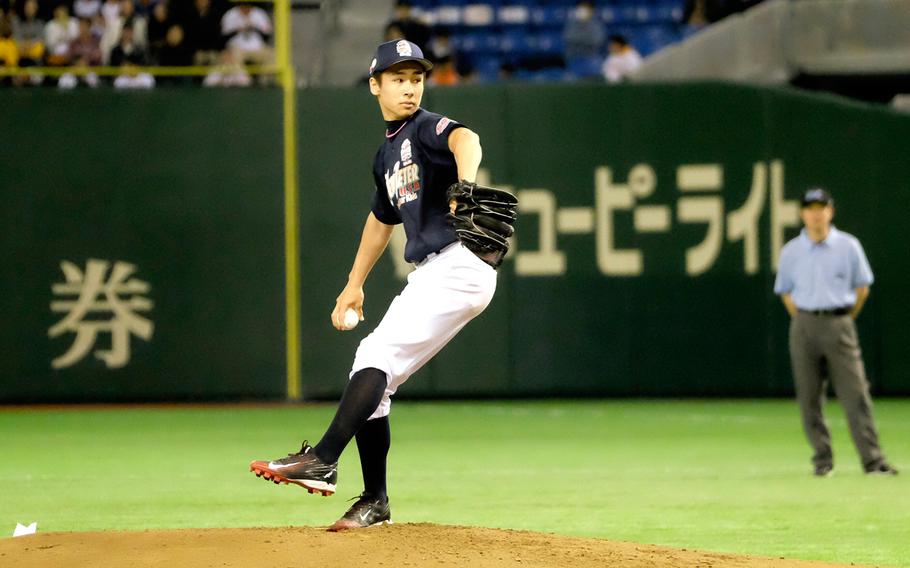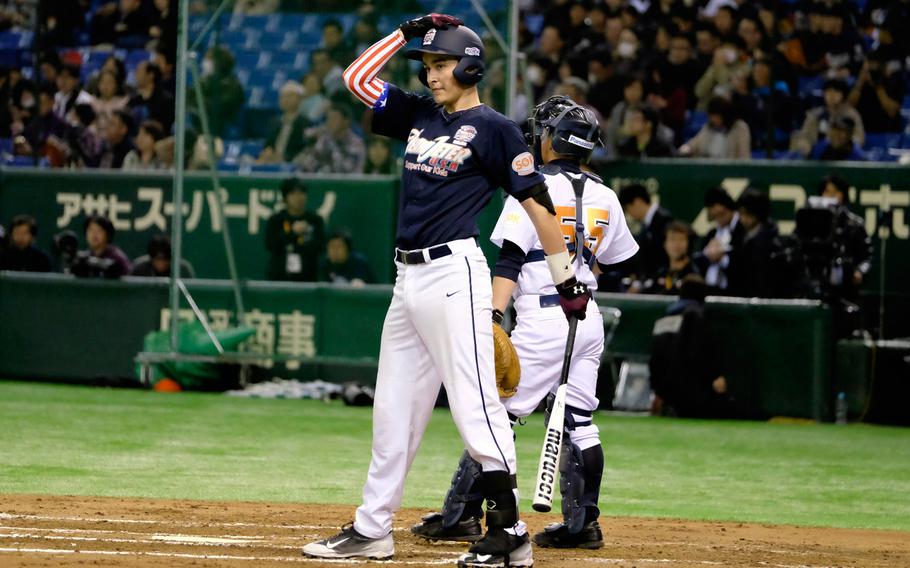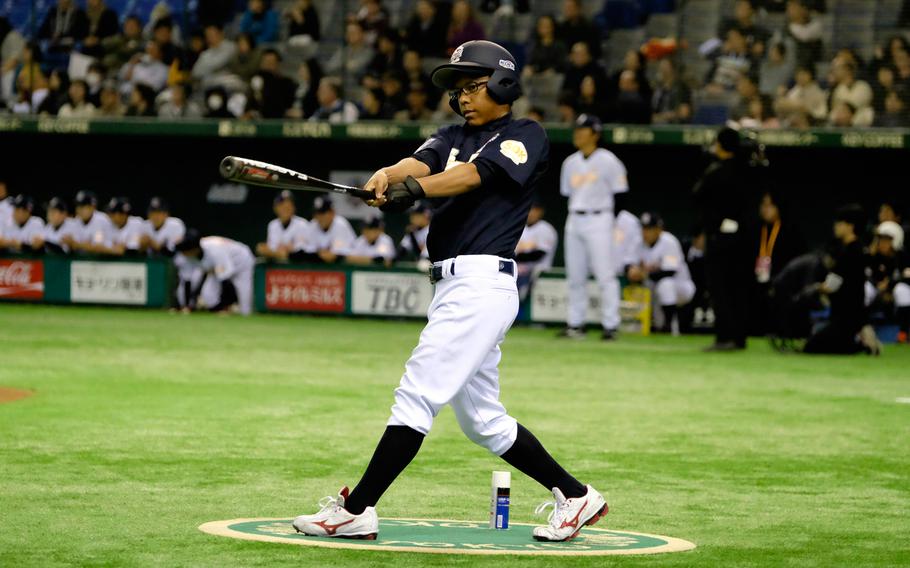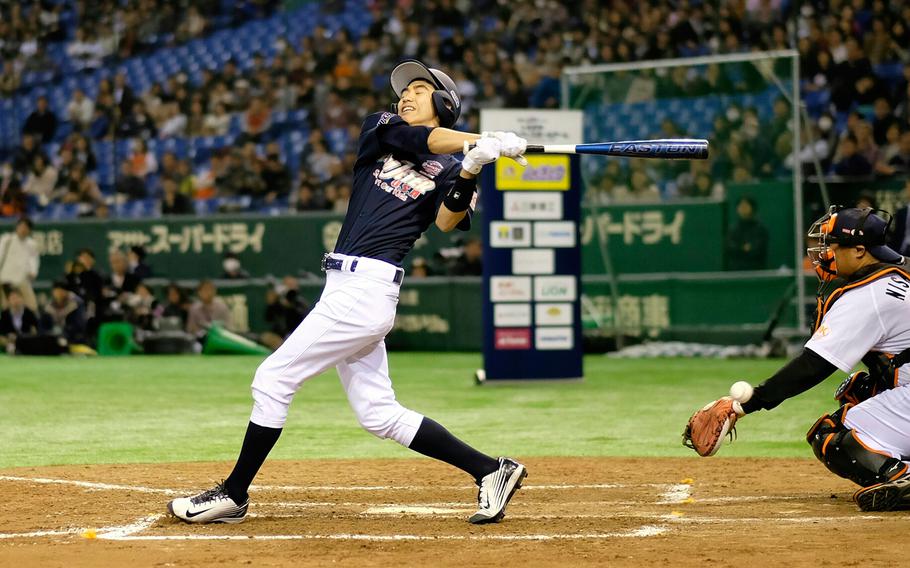 TOKYO — Former New York Yankees stars Derek Jeter and Hideki Matsui may be retired, but that hasn't stopped them from teaming up to play ball.
They took the field again Saturday night, along with 14- to 16-year-old DODDS, international school and Japanese baseball players, for the "2 with 55 Tomodachi Game," an exhibition at the Tokyo Dome that raised funds for children affected by the 2011 Japan earthquake and tsunami.
Jeter managed a U.S. team made up of players from DODDS and international schools. Matsui led a team of Japanese ballplayers.
"I'm grateful Hideki invited me, and it's all for a great cause," Jeter said.
Matsui's team won the three-inning game 2-0, but for Team Jeter's Garrett Macias, a freshman catcher from M.C. Perry High School in Iwakuni, the score didn't really matter. This was a once-in-a-lifetime opportunity to pick the brain of a soon-to-be Hall of Fame shortstop.
"For Jeter and Matsui to be out here and give back to the community was, it was amazing," Macias said. "For everything that they've accomplished and everything they've worked for, to come out here and help us is great, and I appreciate every minute of their time. It's such an honor to be a part of this and [to be] playing a role in making other people's lives a little better."
Yokota High School Athletic Director Tim Pujol thinks such community events are important for making DODDS athletes better students.
"It has a lot less to do with baseball than it does with the bilateral and human nature of the event," Pujol said. "There's just such a good, positive feeling in this place right now. It's more of an experience than a sporting contest, and I know our kids are feeling it, too."
Kacey Walker, a pitcher from Nile C. Kinnick High School in Yokosuka, said Jeter pointed out some flaws in his swing. After taking his advice, he thinks he's already improved, and it helped his confidence from the plate to the mound.
"It was an awesome feeling," Walker said. "To step on that mound, where the pros play, it was nerve-wracking. But Jeter told me to take a breath, stay relaxed and know my teammates will do what they need to to help. It's the same thing my coaches tell me, so to hear him say that really helped my confidence."
The Tomodachi Game concluded with a home run derby between the two teams' strongest hitters. With the tally tied up, Matsui stepped to the plate and hit a towering shot to right, breaking the tie and reminding fans how dominant he was in his 10 seasons calling the Tokyo Dome home while with the Yomiuri Giants.
"Jeter played a big role in all of this," Matsui said, with typical Japanese modesty. "Hopefully, when they [the kids] go back to their everyday lives tomorrow, they'll have new dreams to sustain them."
Said Jeter: "It was a wonderful few days. I got a chance to go see [Matsui's] hometown, I got a chance to see sumo wrestling, and to top it off, today was this great charity event."
kimber.james@stripes.com Twitter: @james_kimber