Jacobs, Andrew named DODEA-Europe's top athletes
---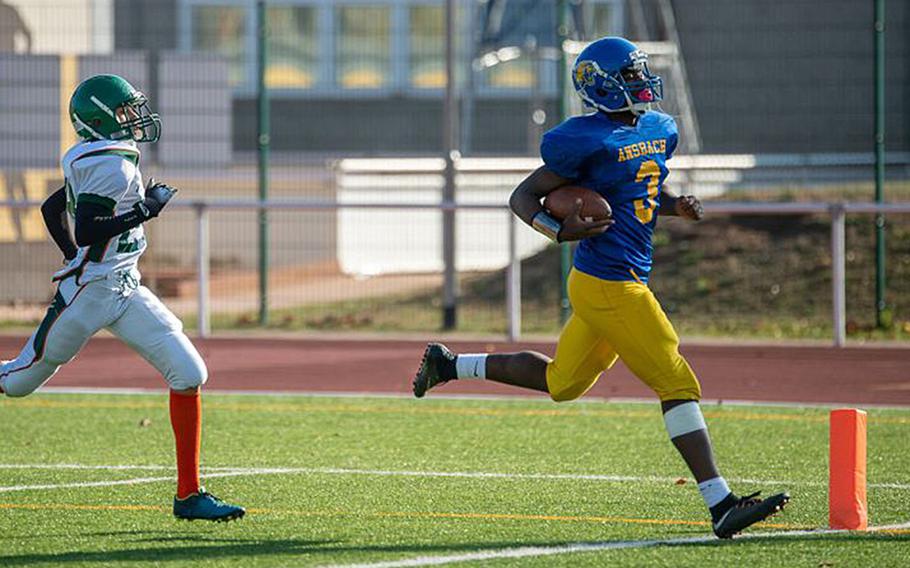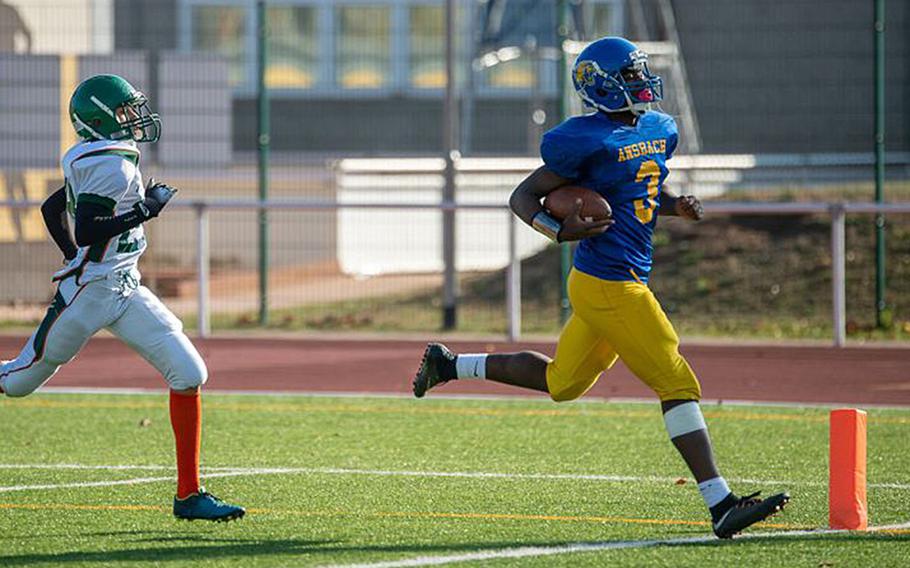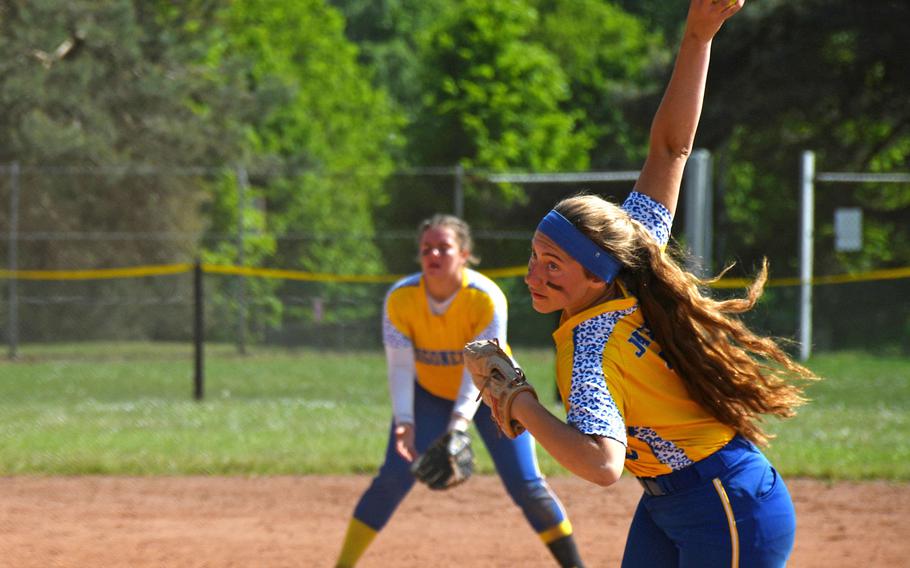 Jessica Jacobs and Ogden Andrew may have been Division III athletes in their senior years of high school, but their skills and accomplishments in their sports allowed them to outshine students in higher divisions to earn coveted DODEA-Europe's Athlete of the Year awards this year.
Jacobs helped power Sigonella to its fourth straight volleyball championship, and third consecutive basketball and softball titles.
On the volleyball court, she was credited with 116 aces during the season, named the D-III tournament MVP, and selected first team All-Europe.
Helping the Jaguars to their third straight basketball title in the winter, Jacobs averaged 13 points, seven rebounds and two assists per game, and led the team in steals. Named All-Europe first team and a D-III All-Tournament selection, she also tied for high-point honors with 12 in the title game victory over Spangdahlem.
But it was in the spring that Jacobs put up her most impressive statistics as she helped Sigonella win its third straight softball crown. Offensively, she batted .660 with seven home runs and 37 RBIs, and didn't strike out all year. On the mound, she was 9-2 with a 2.07 ERA and was named All-Europe and to the D-II/III All-Tournament team.
"I think her accomplishments speak for themselves," Sigonella Athletic Director Michelle Chandler said.
Andrew, meanwhile, was a one-man wrecking crew for Ansbach in its six-man football debut. He rushed for 1,184 yards and 22 touchdowns, caught three more touchdowns, returned a punt for a score, and added three further touchdowns on kickoff returns. He had 4.5 sacks, four interceptions, seven forced fumbles, four fumble recoveries and a safety on defense. The Cougars won the title and Andrew was named All-Europe as a running back and linebacker.
In the winter, Andrew was named All-Europe in basketball after helping to propel the Ansbach Cougars to the D-III title game, averaging 22 points and 13 rebounds per game.
And in the spring, Andrew exceled in track and field, finishing second in discus, fifth in long jump and eighth in the triple jump at the European track championships. He was a three-year captain of the track team.
"We believe he represents one of the best student athletes that Ansbach has ever produced," track coach David Dickens said.
---
---
---
---