Italy private schools pound DODDS teams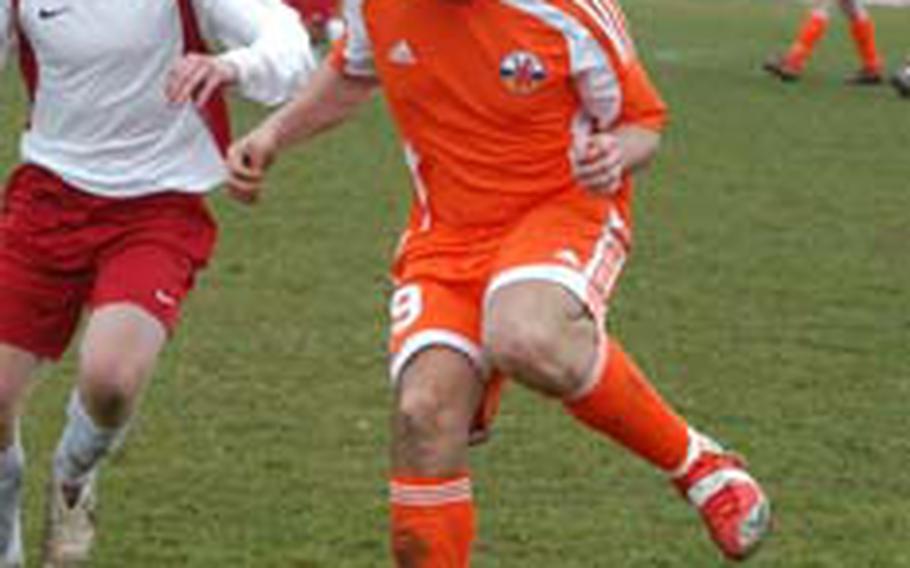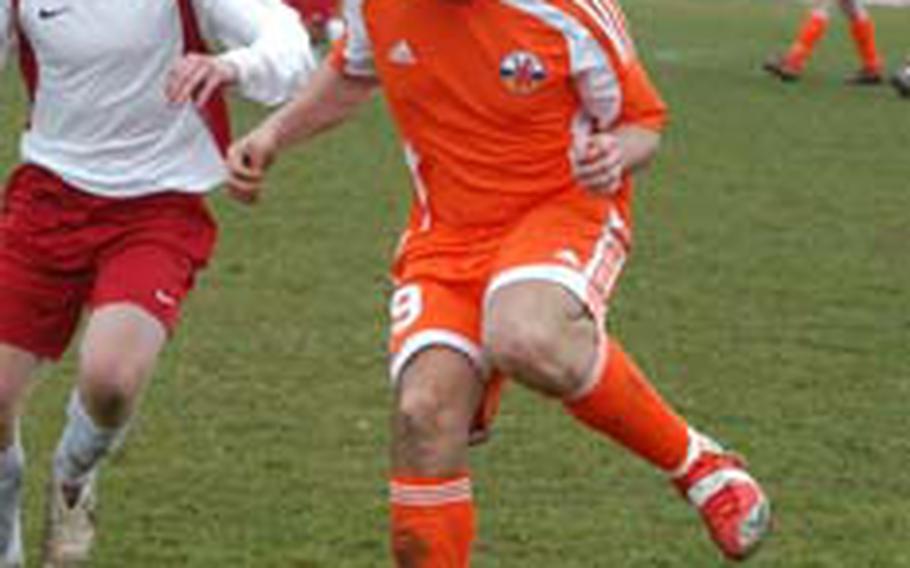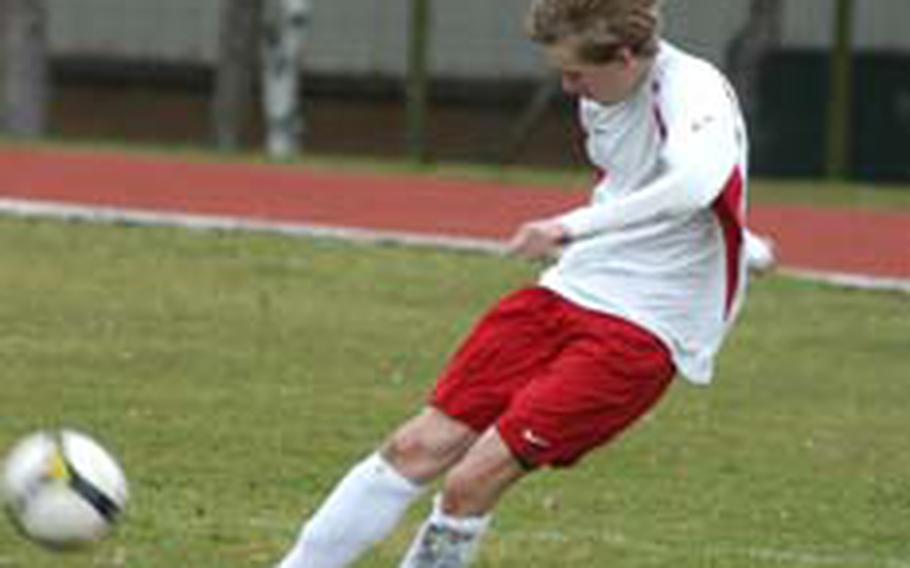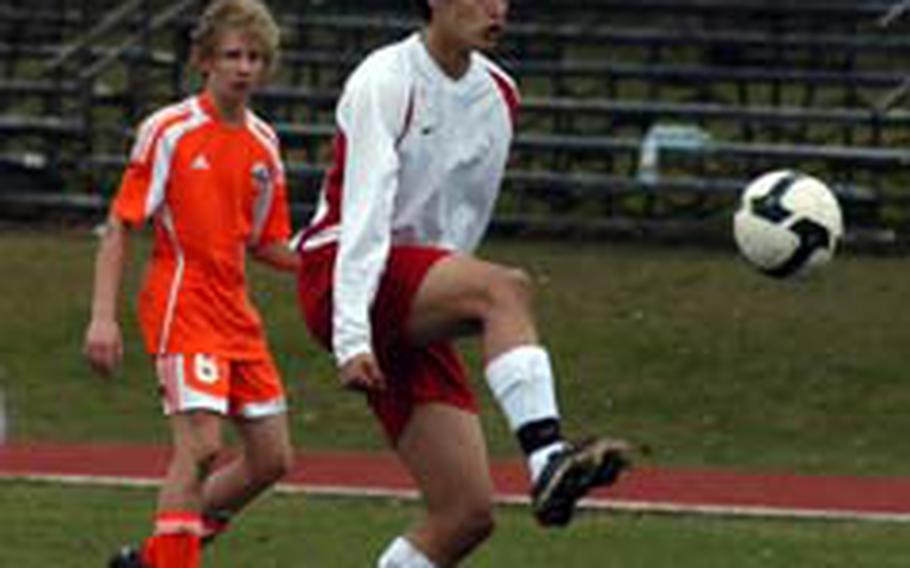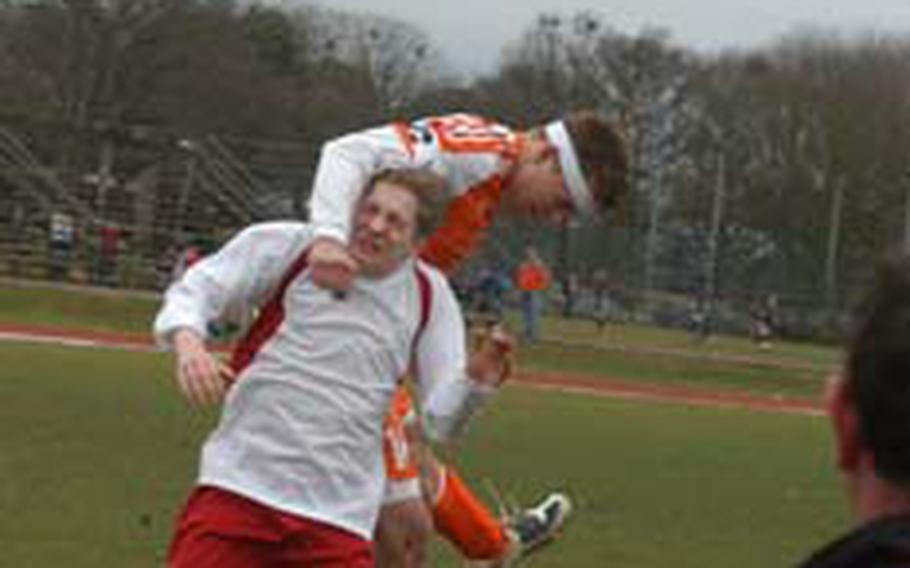 The Italian private schools boys teams that usually dominate Region IV got right to the point Saturday by pinning an aggregate 19-3 defeat on their three DODDS-Europe opponents on opening day of the high school soccer season.
Marymount International School of Rome blanked Aviano 8-0, the American Overseas School of Rome thumped visiting 2009 European small-schools runner-up Sigonella 7-2, and Milan turned back visiting Naples 4-1 as a handful of teams got the 2010 season under way. Just 12 games, six each for boys and girls, were on the schedule, with eight of those scheduled for Italy.
Marymount boys 8, Aviano 0: At Aviano, Alessandro Ramacciato scored two of his three goals to go with a fourth-minute strike by Alessio Cangi and a 12th-minute tally by Paolo Muir to gave the Royals a 4-0 halftime lead.
The onslaught came, according to coach Mark Fix, despite heroic efforts by Aviano keeper Sean Wilson, who left the game with an injury just after intermission. The scoring avalanche continued in the second half with goals by Ramacciato, Mario Checi Gori, Nirosa Liayantha and Nicolo Manci.
AOSR boys 7, Sigonella 2: At Rome, Giacomo Castelli and Pietro Dinmor each put two shots past All-Europe goalkeeper Conor Quinn. Castelli and Dinmor also each added an assist for AOSR.
Tyler Reed scored Sigonella's goals, both in the second half. Reed's first goal, two minutes after intermission, was unassisted; his second, in the 79th minute, came off a feed from his brother, Patrick.
Quinn stopped 11 of AOSR's 18 shots on goal.
Milan boys 4, Naples 1: At Milan, Alessandro Guarnieri scored twice to pace the Panthers. Justin Biery's first-half strike was the only scoring Naples could manage.
Marymount girls 2, Aviano 1: At Aviano, All-European Elena Carrarini had a hand in Marymount's two second-half goals, setting up Caroline Wiley for a 52nd-minute strike that tied the game 1-1, then scoring unassisted 17 minutes later for the decisive goal.
Junior Cheryl Craver gave Aviano a 1-0 lead with a 12th-minute tally.
Naples girls 1, Milan 0: At Milan, the Wildcats' defense made All-European Hayley Witz's first-half goal stand up.
BFA girls 4, Bamberg 0: At Bamberg, defending European D-II champion Black Forest Academy rolled behind a goal and an assist from Rachel Kieffer. The champs led 3-0 at the half of the only Region III game scheduled.
AFNORTH girls 3, Lakenheath 1: At Lakenheath, Kaylee Harless, Stephanie Seitz and all-European Kaylee Wilstead provided the goals for the Lady Lions in the day's lone Region I game.
Lakenheath boys 3, AFNORTH 0: Host Lakenheath pinned a shutout on its two-time defending European champion guests. No details were available at press time Saturday.