It's time to play ball again on Okinawa
---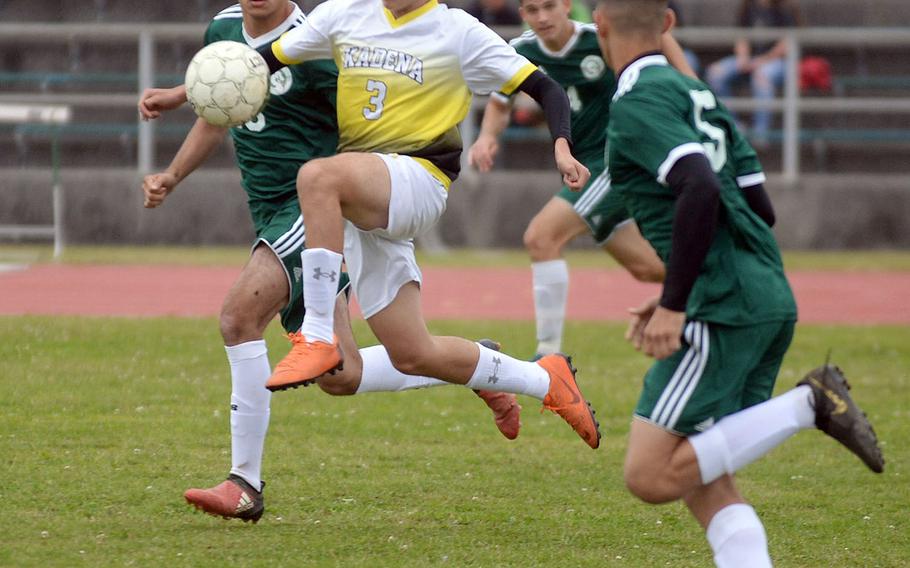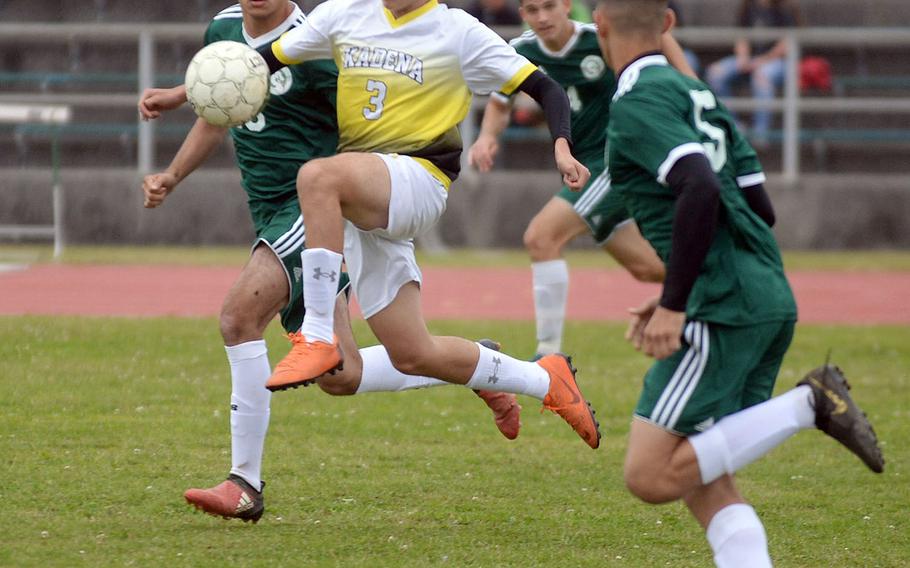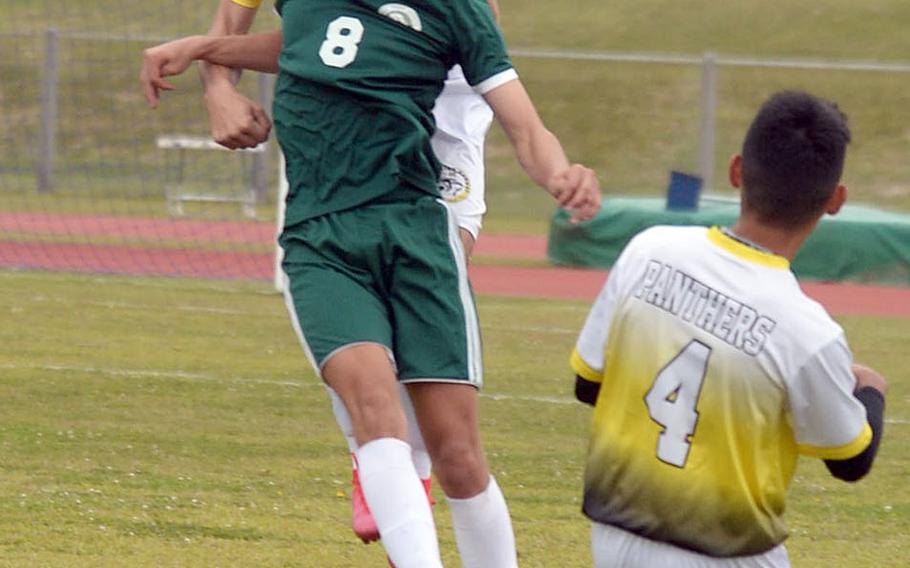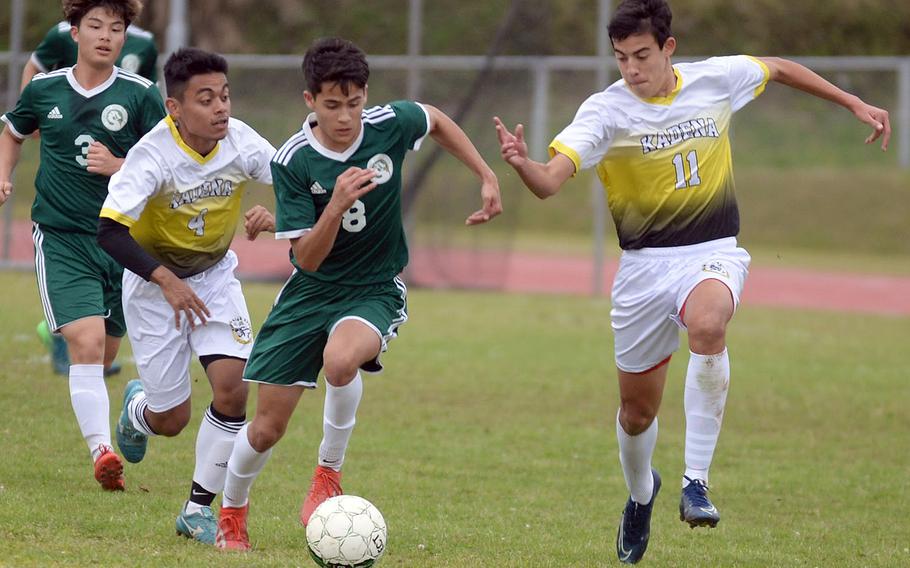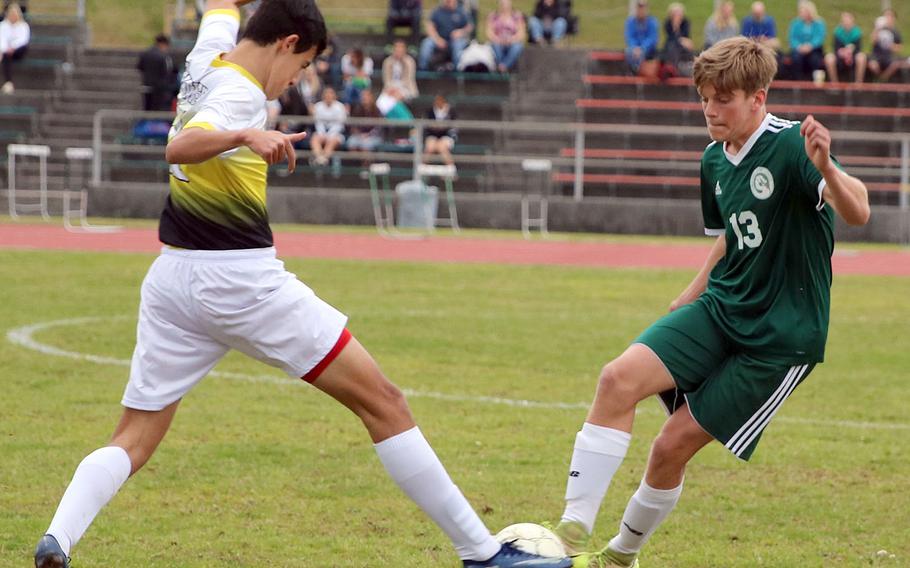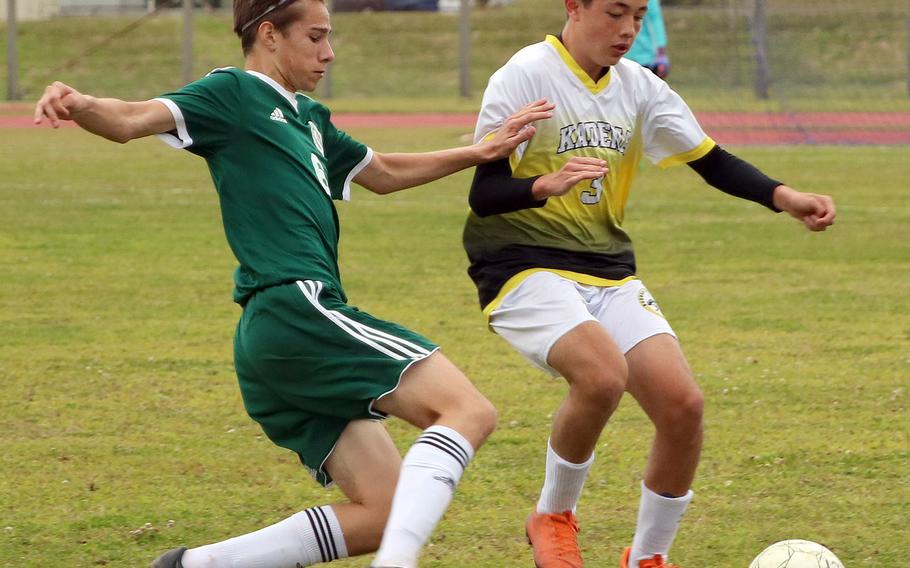 CAMP FOSTER, Okinawa – Strong at bat, fleet of foot, Matt Steele already had two hits and stole three bases for Kadena. But it was his glove and arm that helped the Panthers close the door on a season-opening victory as Pacific high school sports resumed on Wednesday.
Steele caught a fly ball and threw to home plate to nail a baserunner, completing a bang-bang double play that boosted Kadena to a season-opening 10-7 extra-inning victory over host Kubasaki.
"I wanted the ball," said Steele, the Panthers' left fielder. With the bases loaded and one out in the bottom of the ninth, he drifted back to catch a fly ball hit by the Dragons' Micah Thibert, then threw home on a fly to nail Kubasaki baserunner Kai Grubbs to end the game.
"I saw the opportunity come up and I just threw it home. It felt really good," Steele said.
The game was one of four played by Kadena and Kubasaki's soccer, baseball and softball teams that saw the return of Pacific high school sports, shut down by worries over the coronavirus.
Kubasaki's softball team used 24 walks in routing Kadena 27-4 over two innings on Tuesday at Kadena Air Base's Ryukyu Middle School field. On Kubasaki's Mike Petty Stadium soccer pitch, Kubasaki's boys blanked Kadena 3-0 while the Panthers girls downed the Dragons 4-1.
DODEA-Pacific officials left it up to the region's individual school districts to determine if it's safe and feasible to stage competitions, according to DODEA-Okinawa district superintendent Jimmy Journey.
DODEA-Korea schools have remained shuttered since Feb. 26 with no practices, tryouts or games. DODEA-Japan schools have stayed open and practices have been permitted, but no games are scheduled through the end of March. DODEA-Guam schools are closed until further notice. The DODEA-Europe sports season was canceled Wednesday.
DODEA-Okinawa schools remain open. Games between Kubasaki and Kadena are permitted as long as they're played on base, Journey said. Such games don't always involve bus transportation, "and outdoors, it's more healthy and you don't have as close contact," he said.
Coaches and players expressed relief and happiness that at least they were playing.
"I thought they were going to cancel the season," said Kubasaki boys soccer player Kai Croghan, who scored twice in Wednesday's match. "Just stepping on to the field to play soccer was a really exciting experience for me."
"We're very fortunate that we're still having spring sports," said Kadena soccer midfielder Reina Callahan, who had two goals and an assist against the Dragons.
Keeping players engaged and motivated has been "challenging," Kadena girls soccer coach Tony Washington said.
"We've been trying different things, developing new goals week to week to keep them motivated," he said. "The girls were glad to get the one game in, at least."
ornauer.dave@stripes.com Twitter: @daveornauer
---
---
---
---