It's a red-letter day for four standouts
by
Rusty Bryan
May 1, 2010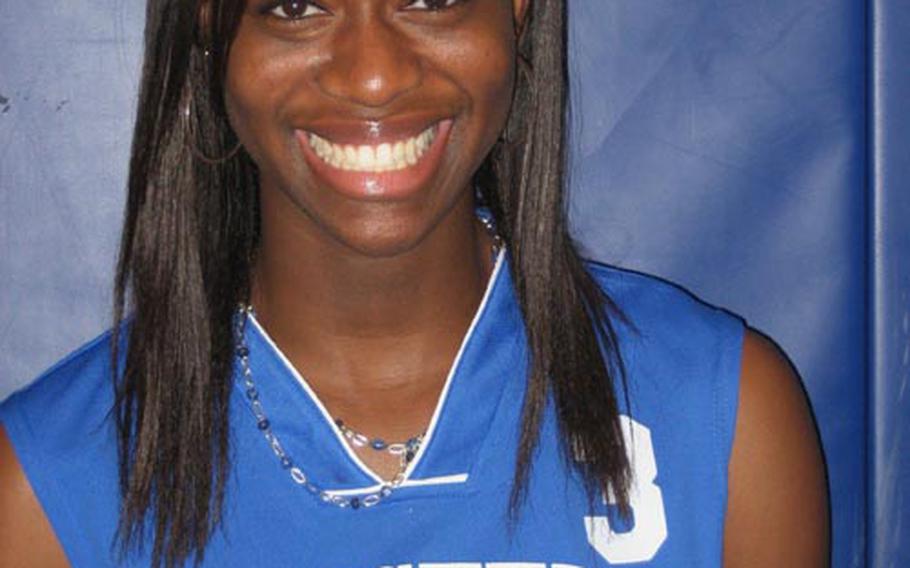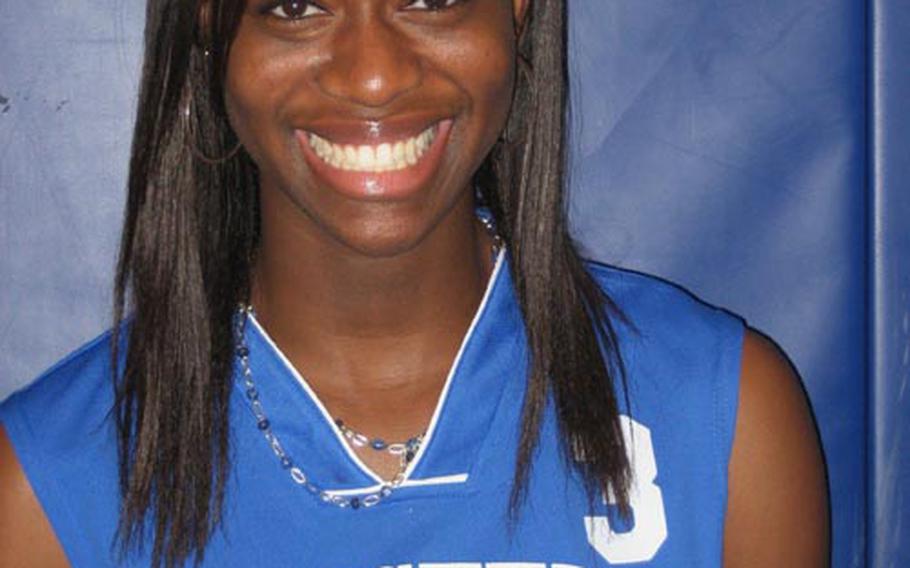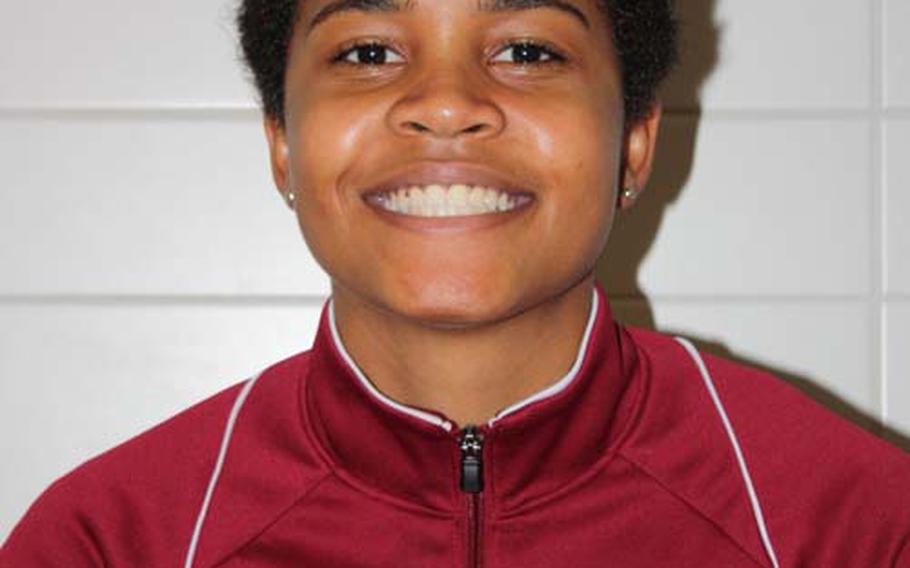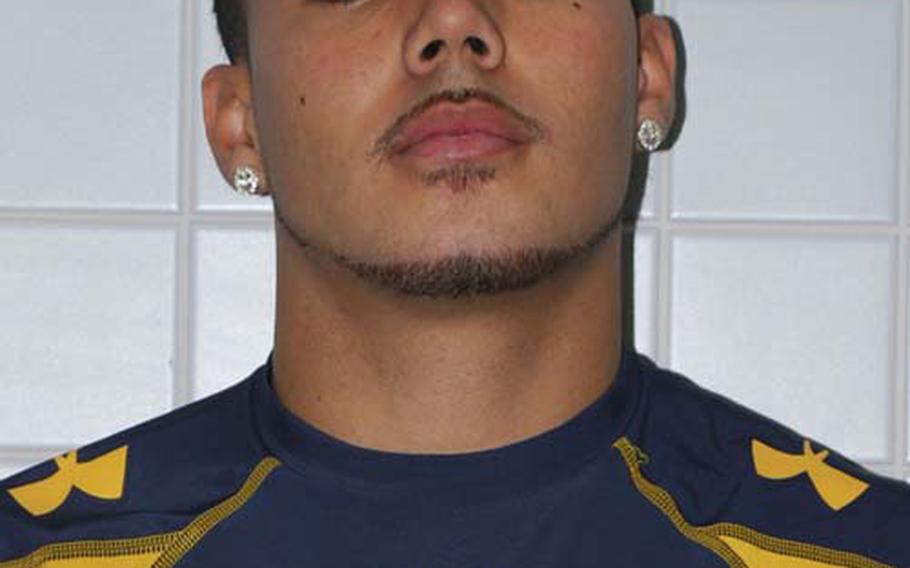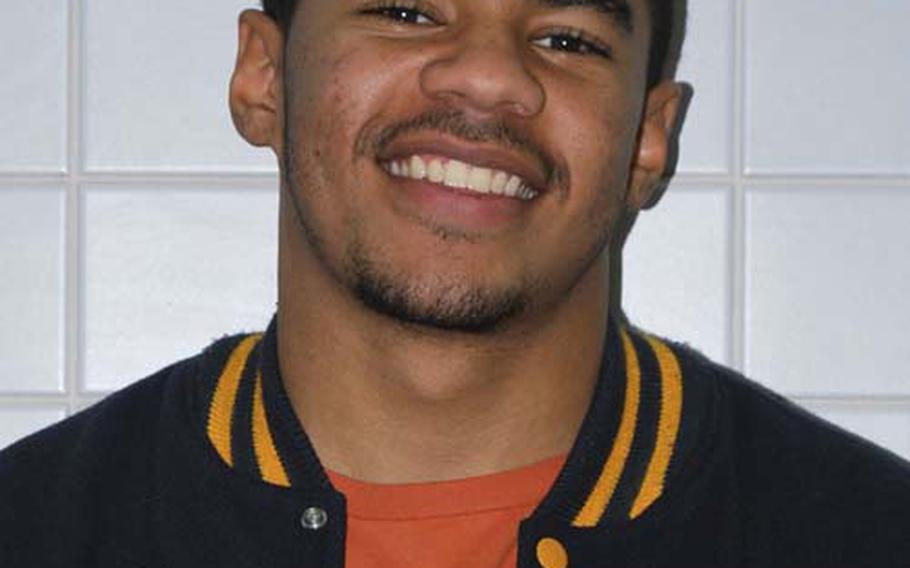 Four All-Europe selections solidified their athletic futures by signing NCAA letters of intent Thursday and Friday.
Jimmy Montfleury and Thomas Hogue of Heidelberg agreed to play football for Division III Huntingdon College of Montgomery, Ala., and Nadia Booker of Ramstein and Najja Beaulieu-Hains of Vilseck signed to play volleyball for Division I Jacksonville State University in Alabama, and Division II Mercy College of Dobbs Ferry, N.Y., respectively.
"Ever since I was little, I've wanted to play on the next level," said Montfleury, a 5-foot-11, 170-pound quarterback who ran for six touchdowns and passed for seven last fall.
With the signature he put on Huntingdon's offer Friday, Montfleury will get a chance to do just that, even to the extent of continuing to hand off to Hogue, just as he did during high school games.
"They've told me I'll have a chance to compete to play quarterback," Montfleury said.
"It feels really good," Hogue, a 5-10, 185-pounder who made last season's All-Europe team as a 108-yards-per-game fullback and linebacker, said about signing with Huntingdon. "Hawks, here I come."
For Ramstein's Booker, a 6-1 middle hitter who hammered 106 kills, blocked 30 shots and assisted on 26 others, Jacksonville State was a case of love at first sight.
"They told me before February they wanted me," said Booker, who signed her letter Thursday. "When I went there for a visit, everything was perfect — the players, the coaches and the school. They have a good medical program, too, and that's what I'm interested in."
Like Montfleury and Hogue, Booker became involved with her choice through the recruiting website www.berecruited.com. All expressed satisfaction with the service the site provided. The case was different for Vilseck's Beaulieu-Hains, who had been recruited by Winston-Salem State since she was an eighth-grader in the Washington, D.C., area.
"But the coach was fired," said Beaulieu-Hains, an outside-middle hitter who posted 121 kills in 2009, "so I sent my tapes to some other schools. My sister was going to play basketball at Mercy, and I decided if I couldn't go to North Carolina, I might as well play with my sister. We tried out on courts right next to each other."
The letters of intent committing to play for the schools result in a variety of scholarship and aid packages, depending on the colleges.
As might be expected from athletes of their caliber, all four indicated they were optimistic about the future. "The game will be faster and there'll be a lot of competition," Montfleury said, "but I know how hard I can work. I'll be all right."
On the prospect of taking on some of the best players around in D-I, Booker said: "At first, I was nervous, but now I'm more excited than nervous. I'm ready for the next level."
The four won't be the last Class of 2010 stars to sign. Ramstein's Chantel Barfield is scheduled to become the third member of the 2009 Lady Royals to sign a letter of intent Wednesday. She's going to join teammate Charnel Austin at D-II Mount Olive College of North Carolina, where former Aviano coach Hans Hillestad is on the staff.