European tennis
ISB, Stuttgart could battle it out for an array of titles
---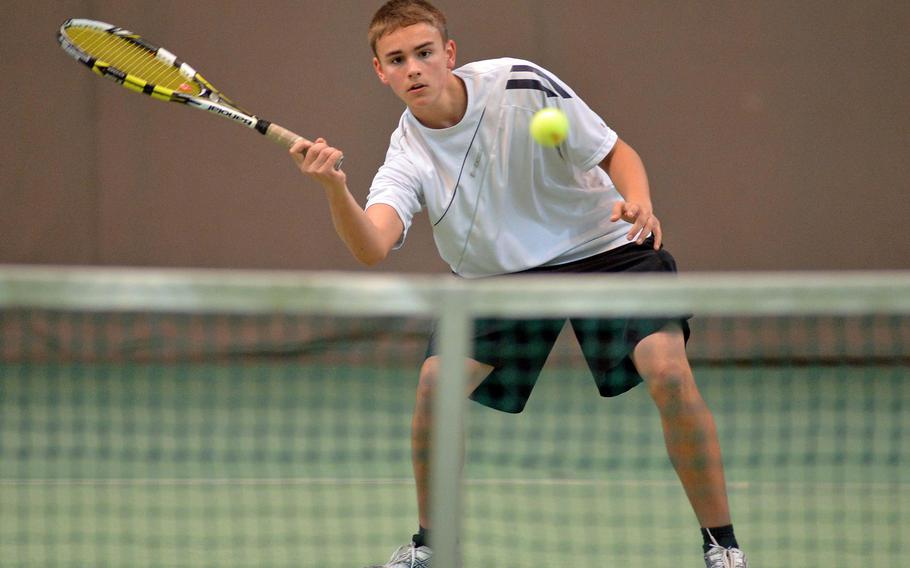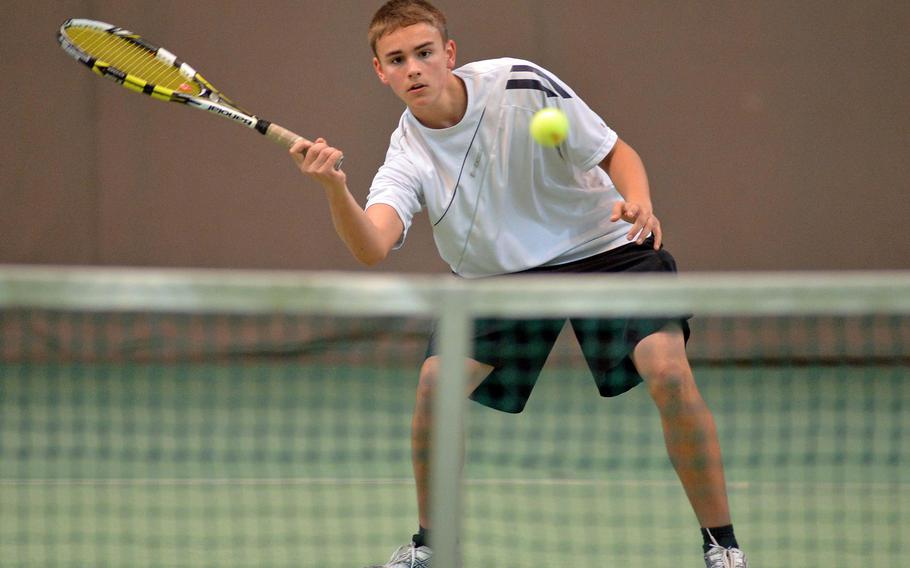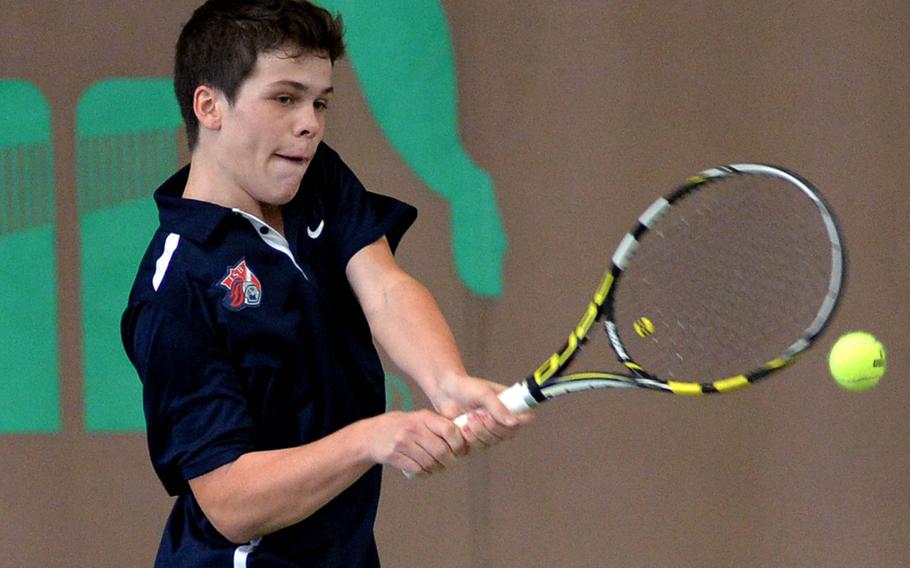 Though it is squeezed into just six weeks, the DODDS-Europe tennis regular season proceeds at a fairly leisurely pace. Aside from an occasional midweek or Friday meet, players can plan on a match or two every Saturday and a week of practice and rest before the next one.
That all changes this week.
The three-day DODDS-Europe tennis championship tournament opens Thursday at sites around Wiesbaden. The tournament's first two days of pool play can be overwhelming, a flurry of high-stakes matches against high-level opponents that will test not just the skills but the endurance and resolve of the players competing for European titles.
"Players will need to stay focused," Kaiserslautern coach Elizabeth Quinn said. "And not get discouraged by any setbacks."
Such setbacks will happen to most of the players in town this week. But they can serve as the foundation for future triumphs. Coaches agree that even players eliminated from title contention early will benefit from the postseason atmosphere.
"They get to see the level which they need to attain," SHAPE coach Samuel Ochinang said.
Naples coach Theresa Burley will guide new girls singles contender Amy Stutzman in the freshman's tournament debut this week.
"It will be a fight to make it through," Burley said. "But the experience of playing different types of players will be invaluable to her tennis game."
Coaches across the continent have devised different approaches to preparing. Burley has put her team through spin classes and stretching regimens. Bernard Deconinck creates "pressure drills" that duplicate "key points in a game or set" that his International School of Brussels players might encounter. Ramstein's Randy Kamperman has his team playing on carpet to mimic the surface at VITIS health club in Wiesbaden, the tournament's primary venue.
The most valuable preparation for a tournament, however, occurs inside each player's mind.
"It is more important to focus on the mental aspect of the game at this point than on the physical or skill level," said Vicenza coach Mark Gillett, whose girls doubles team of Kiki Sibilla and Katleen Leosk is a top contender. "The players know they can compete, it is just believing in oneself and executing."
The tournament concludes with four championship matches Saturday in boys singles, girls singles, boys doubles and girls doubles. Each field features 12 individuals or teams.
ISB senior Fabian Sandrup Selvik is a runaway favorite to win another DODDS-Europe boys singles crown; he'll be challenged by a diverse set of hopefuls including Ting Lin of American Overseas School of Rome, Luke BonenClark of AFNORTH and Austin Ward of Ramstein.
Stuttgart's Marissa Encarnacion was a surprise winner last year after entering the girls singles field as a wild card. She's no upstart this year as the undefeated defending champ, and she'll be tested by ISB's Anouchka Laurent Josi, Alconbury's Brianna Parker and SHAPE's Marianna Kyriou, among others.
ISB will seek to repeat last year's boys and girls doubles sweep behind two new duos – Nina Raymaekers and Hortense L'Hostis for the girls and Peter Fitzgerald and Felix Selvik for the boys. Two Stuttgart teams – boys John Grady and Evan Stuber and girls Marina Fortun and Kendall Smith – represent ISB's primary obstacles.
Twitter: @broomestripes
---
---
---
---