ISB's Fort, Patch's Castro claim crowns
---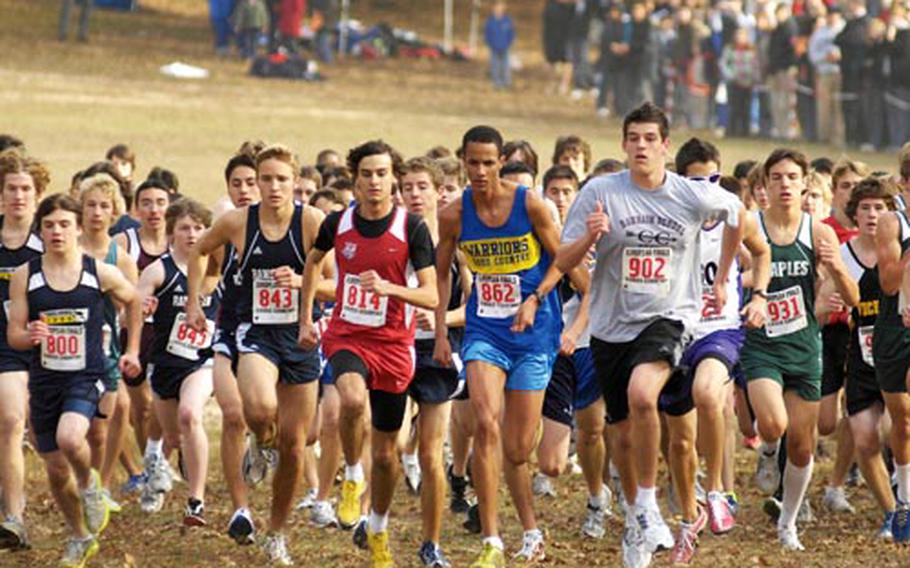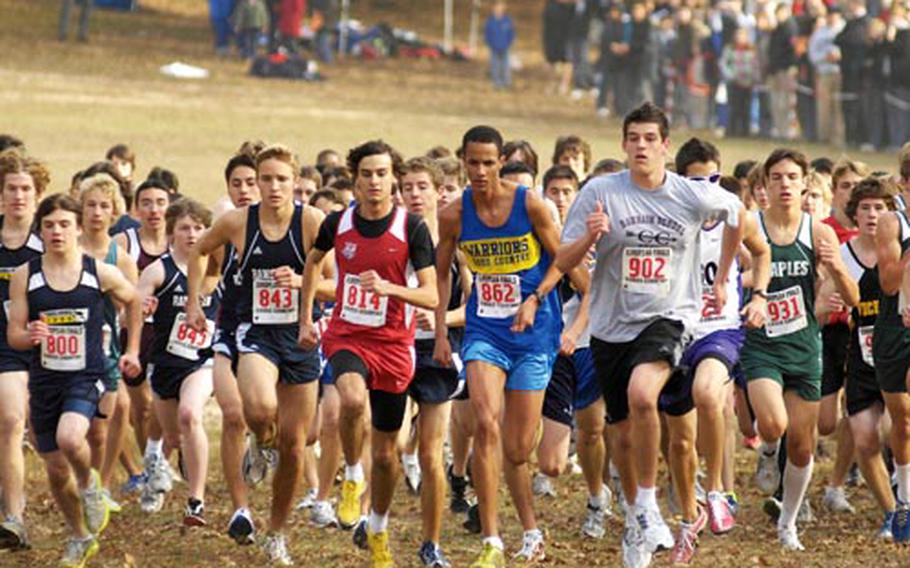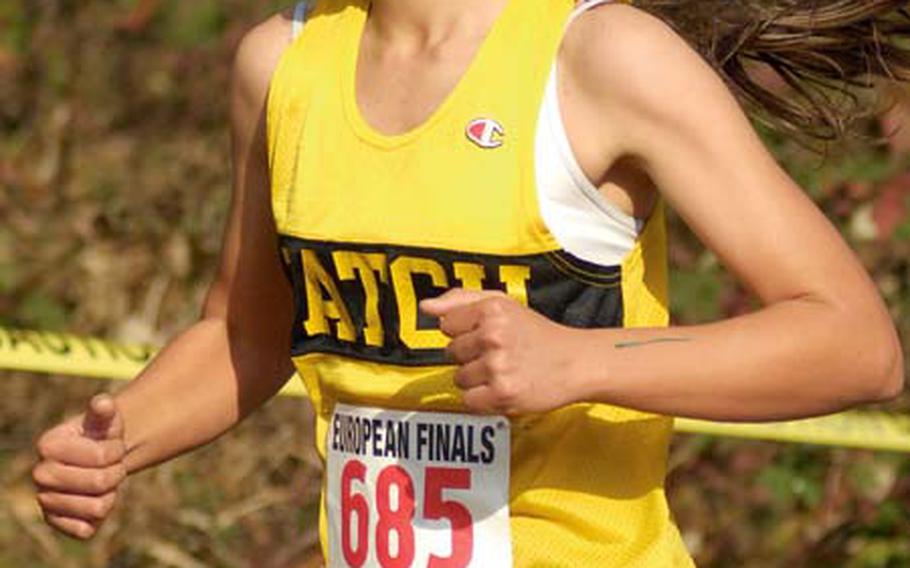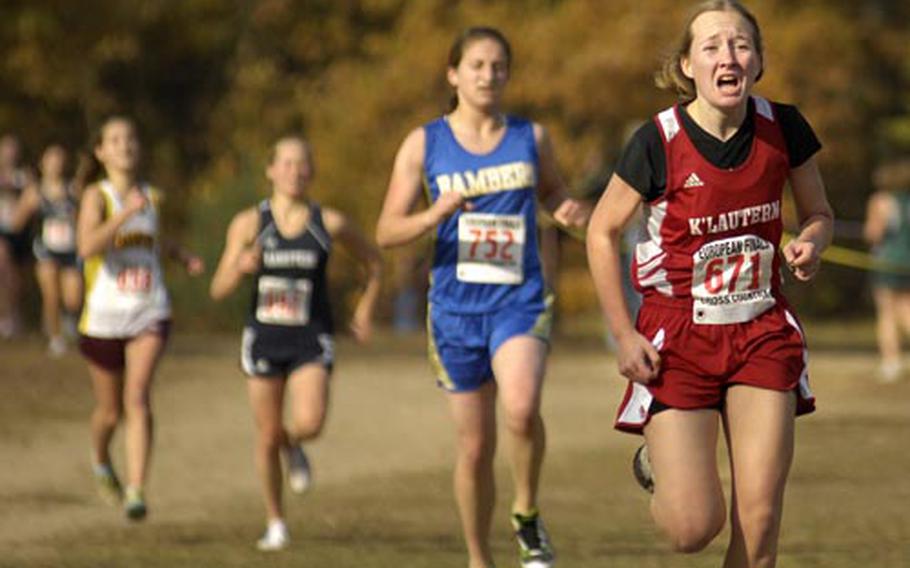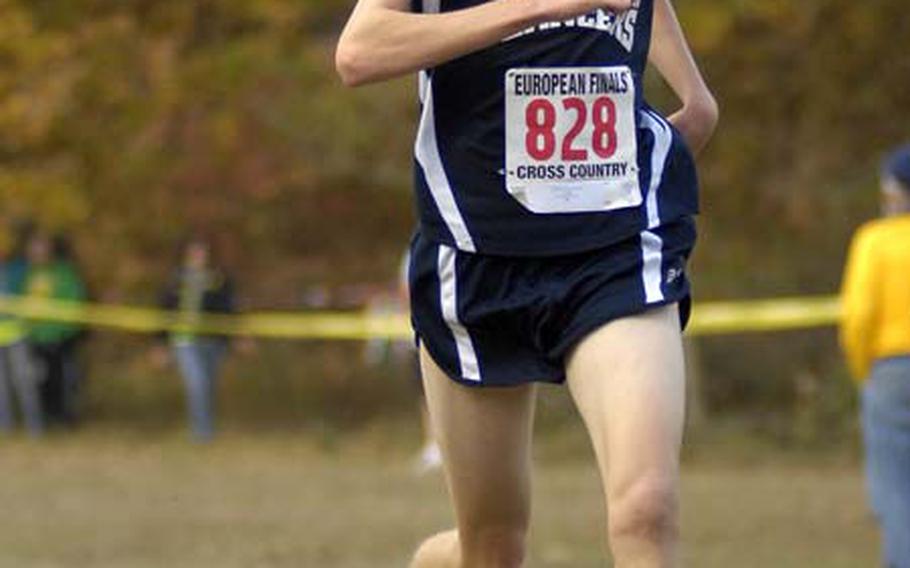 DODDS-EUROPE CROSS COUNTRY CHAMPIONSHIPS
SCHWETZINGEN, Germany — International School of Brussels senior Baudoin Fort completed his stolid climb to the top, and Patch freshman Katherine Castro far exceeded her pre-race goals Saturday as each claimed a European cross country championship.
"I finished third, third and second the last three years," said Fort, who clocked 16 minutes, 29 seconds, to outduel runner-up Archie Robertson of Lakenheath. "Today, I made it."
Fort, who sprinted out to a quick lead in a false start that covered 200 yards before race officials could get the 167-runner field halted and headed back to the starting line, took an early lead on the restart, too. He led Robertson by 10 to 20 yards for the first half of the race before Robertson moved ahead.
Robertson "passed me, but I overtook him," Fort said. "He pushed me hard the rest of the way."
Robertson clocked 16:39 over the autumn-tinged 5,000-meter course here, which one impressed runner from Rota, Spain, unused to seasonal color, said "looked like a screen saver." Dan Parker from Wiesbaden , the European 800-meter champion, finished third in 16:57.
Third was exactly the place Patch's Castro has aspired to before the race. That was before she discovered she was capable of more.
"My goal was to finish third," Castro said after clocking 20:15 in outracing Colleen Davis of Kaiserslautern by 19 seconds to finish two places higher than her target.
Castro said she was just trying to hang close to defending European D-I champion Natalie Pecoraro of Frankfurt International School in the early going, "but halfway through the race I thought I had a chance to beat her, so I went ahead."
Castro stayed ahead the rest of the way, despite missing last week's meet because of a cold, which she said didn't interfere with her training.
Patch coach Tom Manuel, who kept characteristically quiet about his rising star during the season, said he wasn't sure whether or not his freshman was going to be a gold-medal contender going into the race.
"Our course at home is so hilly," he said, "that it's hard to compare her times against those down here in the flats."
Not that Manuel didn't have an inkling. Castro lost to Pecoraro, who drifted to fifth here Saturday in 20:38, by 20 seconds in Wiesbaden on Sept. 25, the season's opening day, then went on to trail Saturday's fourth-place finisher, Elizabeth Doe of Ramstein, by 26 seconds the following week at home. Castro picked up her first victory of the season at Hohenfels on Oct. 4 and never looked back, winning again at Bamberg on Oct. 17.
Castro said her father had a big hand, literally, in her victory, showing a left palm inked with inspirational sayings.
"My father is the athlete in the family," Castro said, showing her father's dictum — "Pain is weakness leaving the body" atop her palm-width list. "I looked at it after I took the lead."
It was enough, she said, to keep her ahead the rest of way.
"I did worry about how far behind [the other runners] were," she said, "but I just try to run my race."
Sydney Schneider of Bamberg grabbed third place for the girls, finishing in 20:35.
Sweeps were the story in the team races: Ramstein's boys and girls in Division I; Naples' boys and girls in Division II; and Brussels' boys and girls in Division III.
Two of the team victories kept some winning streaks of note alive. The Ramstein boys, led by top-10 finishes by Dillon Wadsack (fifth), Carl Lewenhaupt (seventh) and Thomas Amrine (eighth) won their 10th straight European title. The Brussels boys kept their Small Schools string alive, wining their fifth straight.
---
---
---
---