ISB's early surge too much to overcome for Aviano
by
Kent Harris
October 15, 2006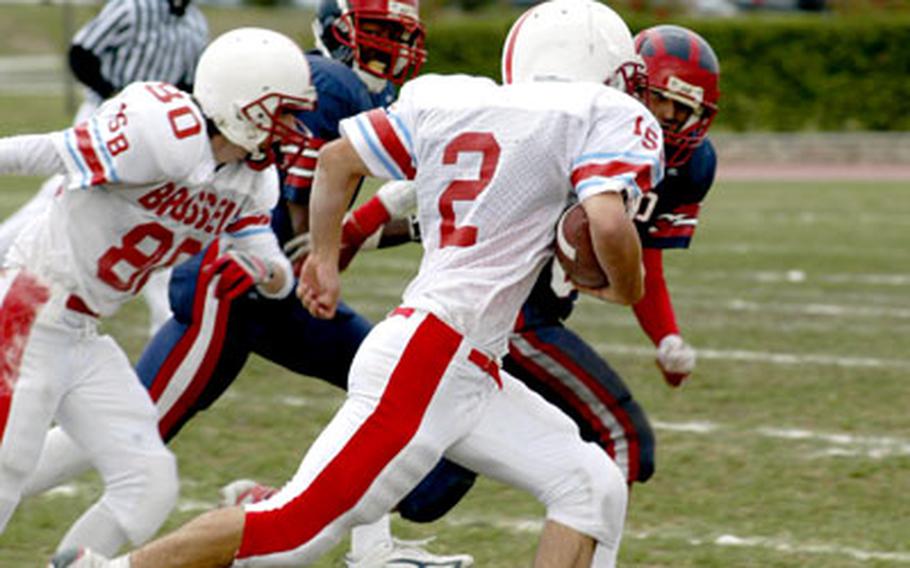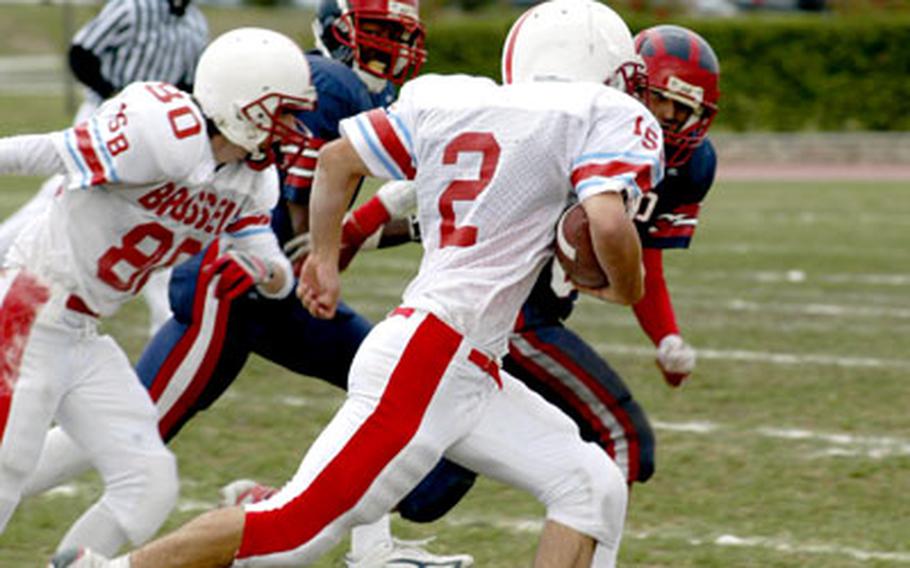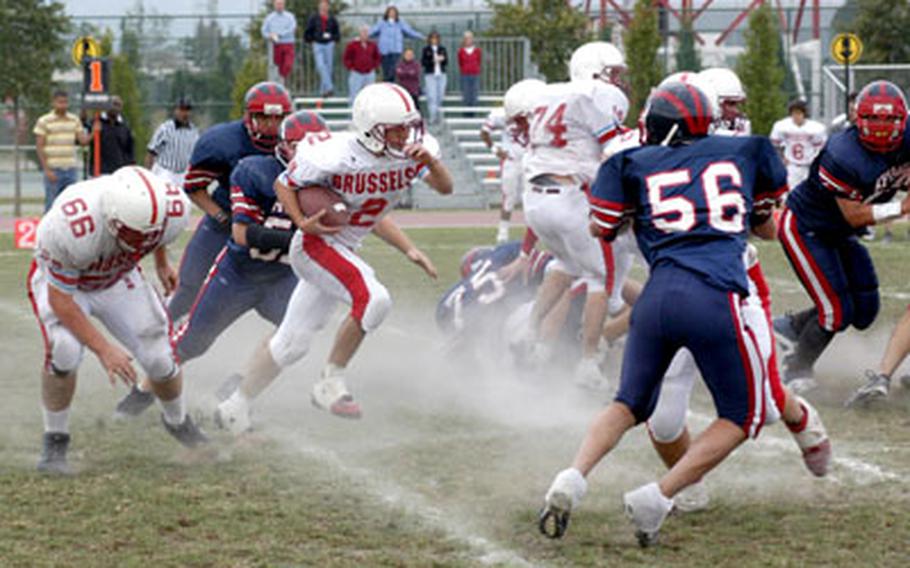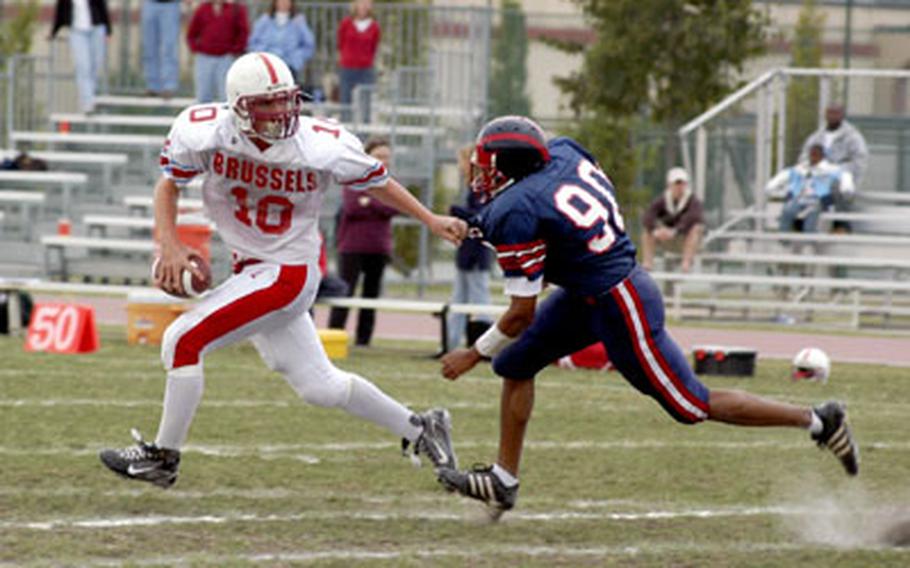 AVIANO AIR BASE, Italy — The Aviano Saints demonstrated that the best way to keep the International School of Brussels from scoring Saturday was to not let the Raiders touch the football.
Unfortunately for Aviano, it implemented that strategy too late. ISB scored on all three of its first-half possessions then held on for a 20-6 victory that ended the regular season for both schools.
"The second half was strange," ISB coach Rob Stewart said. "We just didn't have the ball."
But the Raiders did have a 20-0 lead, thanks to three short touchdown runs by John Webb. Webb made his carries count, with only six attempts for 20 yards — all in the first half.
Fellow running backs Philip Feldman and Patrick Thigpen did most of the rushing for the Raiders, who improved to 3-2 overall with the non-conference victory. They combined for 108 yards in the first half.
ISB took the opening kickoff and marched down the field, with Webb capping a nine-play drive with a 2-yard run. Nicolas Cesena adde the extra point.
Aviano also had no trouble moving the ball on its first possession until a fumble that ISB's Kevin Hutchison recovered on the ISB 21.
"If we don't fumble and go on to score, who knows?" Aviano coach Ken McNeely said.
The Raiders took the ball down field again. On a fourth-and-1 on the Aviano 33, Webb rushed for two yards before fumbling. But his team recovered and quarterback Raphael Steege connected with Cesena for a 29-yard pass on the next play to set up Webb's second TD run.
ISB made it 20-0 with less than a minute left in the half. Feldman and Thigpen alternated runs until Webb got his turn again and scored from 2 yards out.
Aviano moved the ball consistently in the second half, but was thwarted by penalties, and a few failed fourth-down conversions.
"We bent a bit on defense, but we didn't break," said Stewart, whose team ran only 12 plays on offense after halftime. Two of those resulted in turnovers.
Aviano finally got on the scoreboard on quarterback Gary Vogt's 5-yard keeper in the final minutes.
The Saints' final possession ended with Ivan Tibbs catching a 30-yard pass from Vogt, but fumbling on the ISB 3.
Tibbs finished with a game-high 111 yards on the ground for Aviano, which fell to 2-3. Vogt connected on 10 of 14 passes for 112 yards.
Steege completed seven of nine passes for 122 yards for ISB, which finished with 290 yards of offense, 39 fewer than Aviano.