Home Team
Incirlik soccer captain finds a home with Raiders
---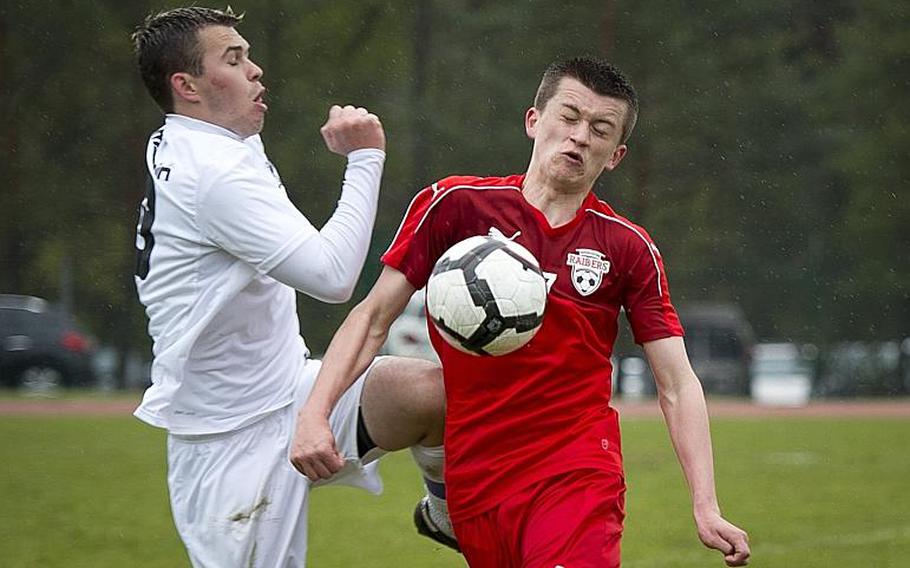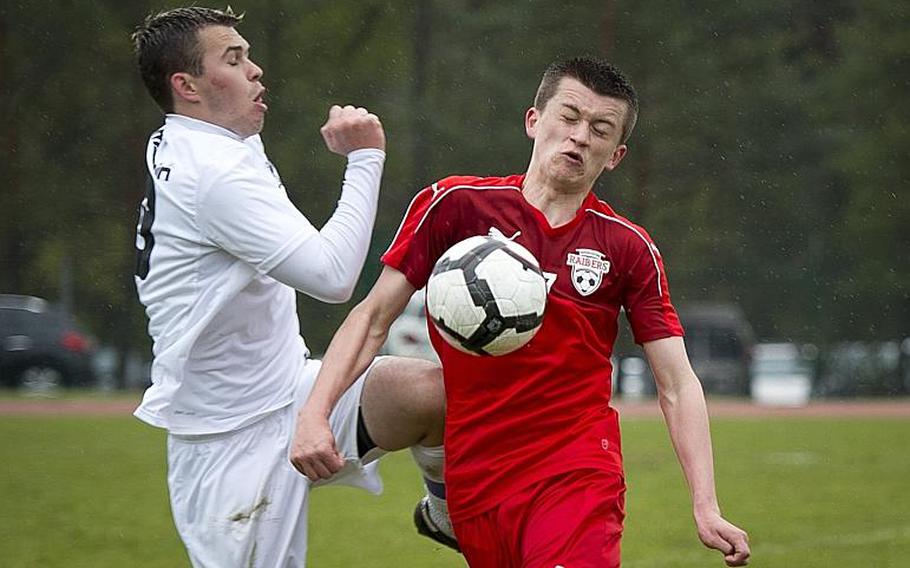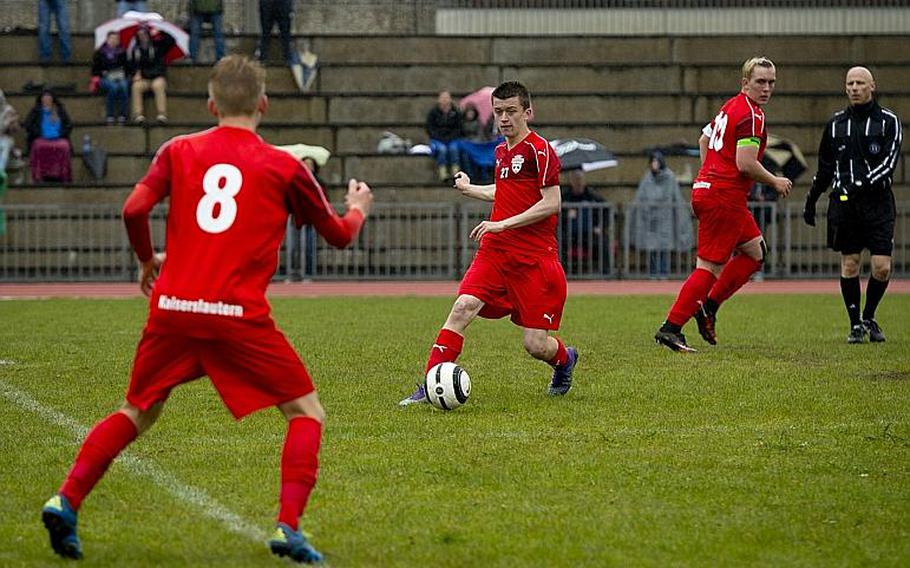 On the day his life was disrupted, his family separated, his friends scattered and his home evacuated, high school senior Britain Young held one tangible symbol of stability.
"I got my soccer cleats in my carry-on," Young said. "That's what I needed."
The official order arrived early in the morning about a month ago, he recalled, confirming the rumors that had floated around the base for months. Young, his mother and three younger siblings were among the hundreds of U.S. military family members ordered to immediately leave Incirlik Air Base in Turkey amid American security concerns. A few disorienting hours later, Young said, he was warmly greeted as he stepped off an airplane at Ramstein Air Base in Germany.
"I wasn't packed at all" when the order was issued, Young said. The travelers brought only "whatever we could fit in two suitcases."
Young's family was first housed temporarily at Ramstein, where Young went so far as to observe a few Royal soccer practices. Then the family was resettled at Kaiserslautern, where Young enrolled and ventured out to the soccer pitch to see if there might be a place for him.
Meanwhile, Raiders boys soccer coach Enrique John was told of the impending arrival of new talent. Ultimately, Young and goalkeeper Sam Galbreath made the jump from Incirlik to Kaiserslautern's boys soccer team, while a handful of other former Incirlik student-athletes auditioned for other Raider spring sports teams.
At that point, John didn't know he had acquired a potential difference-maker.
"We were just told that there were some players that were coming, and that they didn't have much of a season, so if we can try and integrate them into our system," John said. "I don't have a problem with that."
While it didn't nearly rival the scope of the other adjustments he faced, the move up from Division III to Division I DODEA-Europe soccer was imposing.
At Incirlik, he had been a standout for a tiny, isolated program that rarely played any DODEA-Europe opponents. As all of the organization's teams do, the Hodjas spent their seasons in anticipation of the championship tournament. But Incirlik wasn't eying a championship, Young said. It was simply thrilled to participate in real games.
"The team was pretty much the entire school, boys-wise," Young said. "We weren't the best talent, but happy to play."
John, meanwhile, was happy to discover that Young could do more than just play - he could potentially make an impact. The forward saw his first action for the Raiders in a scoreless tie at Ramstein on April 23 and seems to have secured a regular spot in the team's rotation.
"He impressed me from the very first day," John said. "He has a very strong personality, very determined, and he's willing to learn. That's every coach's dream."
Having quickly won over his new head coach, Young also faced the prospect of convincing his new teammates that he could further their quest for the Division I championship that has barely eluded the program in recent years.
DODEA-Europe students are accustomed to upheaval. Most have alternated as the new kid and friend to the even newer kid at points in their young, nomadic lives. That dynamic helped ease Young's path onto the Raider roster.
"We've gotten to know each other on a personal level in a short amount of time," Raiders senior Shelton Carter said. "I know sometimes it can be a bit rough for the new player just starting out."
But Young's attitude made the process all the more successful. Carter said Young managed to strike a balance between exhibiting deference to his established teammates and exercising his status as a senior to lead by example.
"He came in here, there was no playing around," Carter said. "Let's get to work straight from the get-go. I really appreciated that."
Young is equally appreciative of the opportunity he's received in Kaiserslautern.
"I'm grateful to get playing time," Young said. "Just trying to keep my spot now."
But as thoroughly as Young and his new teammates have bonded, the end is already fast approaching. The team's season will conclude no later than May 21, when Kaiserslautern hosts the Division I European championship game.
Young will be a high school graduate soon after; the current uncertain phase of his life was only hastened, not created, by his sudden exit from Incirlik. He has plans to go to Michigan and work for a year, then attend college in Oregon, though he's still "feeling it out" in terms of his long-term future, he said.
Young's mother and younger siblings also will return stateside; the military is basing the former Incirlik families in Germany just long enough to finish out the school year. His father will remain at Incirlik, as the family had recently agreed to a two-year extension.
Young recalled thoroughly enjoying his life in Turkey before security concerns first prevented him from venturing off base, then forced him to leave the country entirely
"Last two months of my senior year, I get to move," Young said with a laugh. "I was hoping to finish there, but it's all right.
"I get to play soccer."
Twitter: @broomestripes
---
---
---
---