Far East roundup
Humphreys runs past the competition
by
Dave Ornauer
May 23, 2019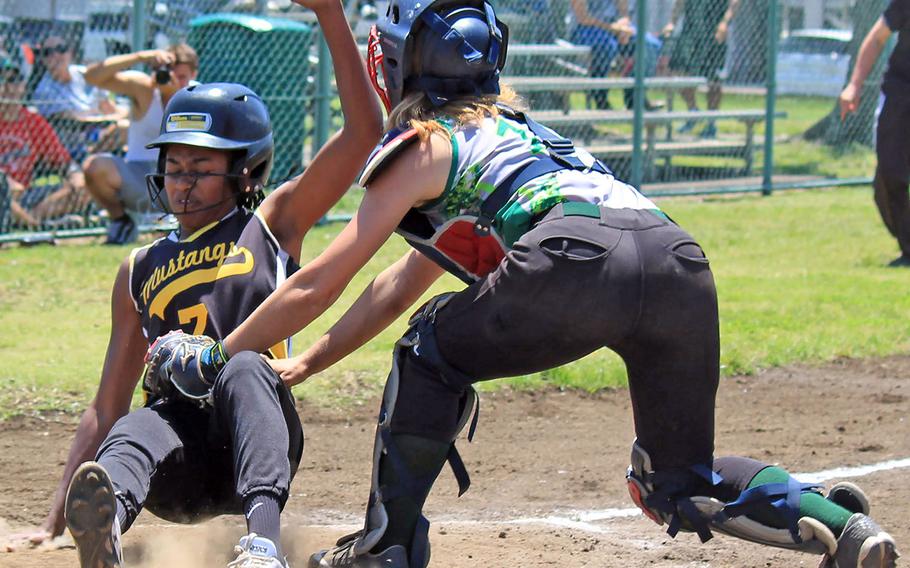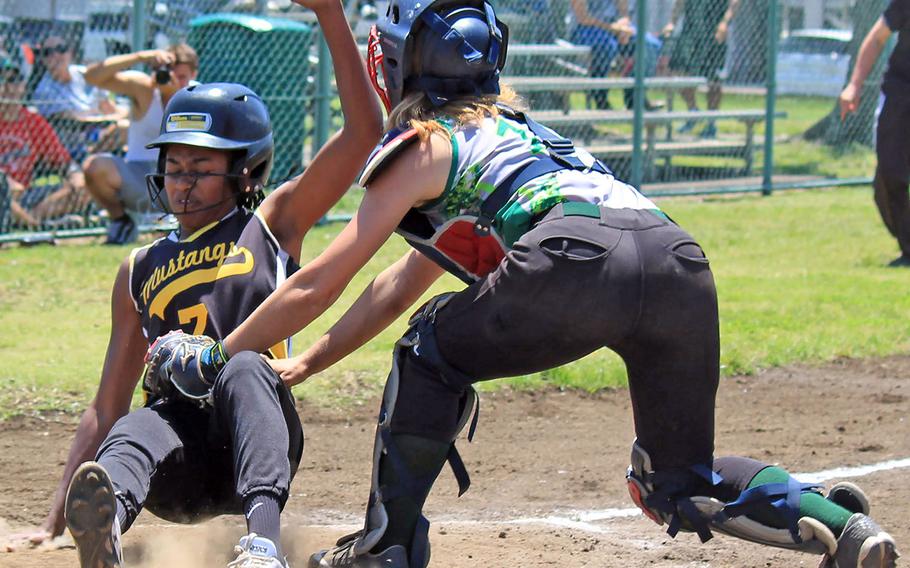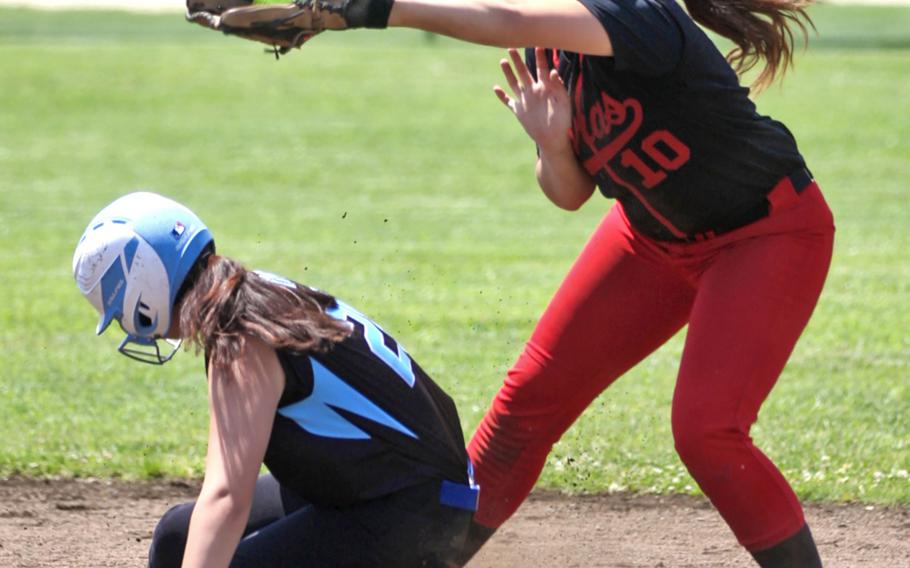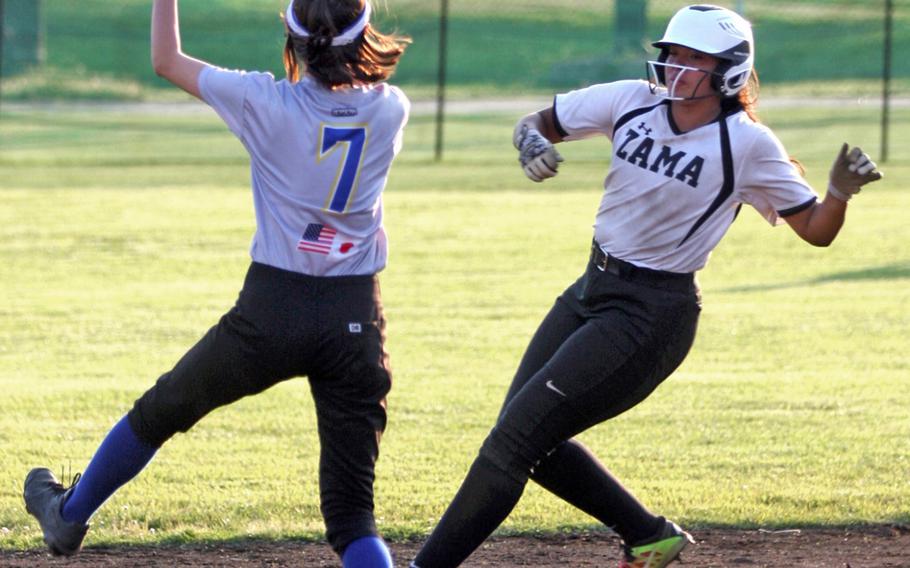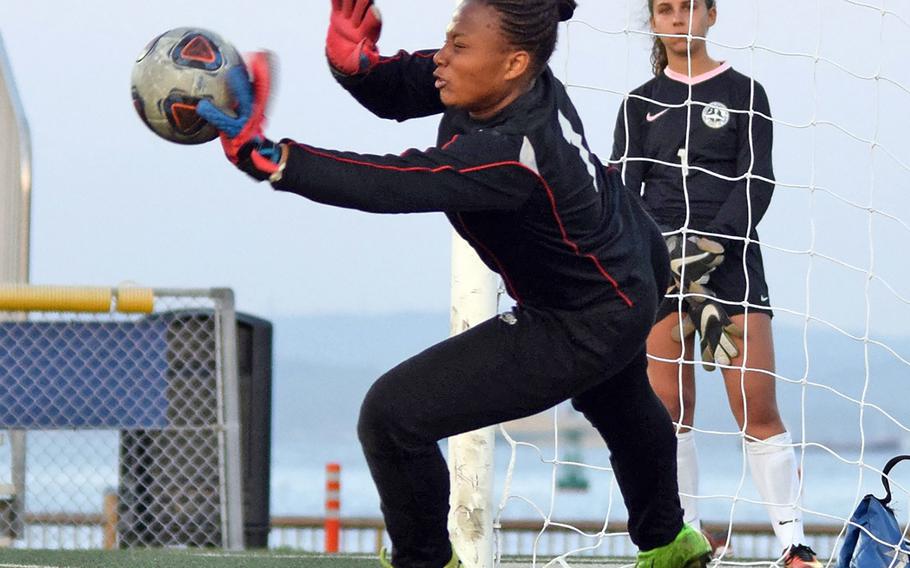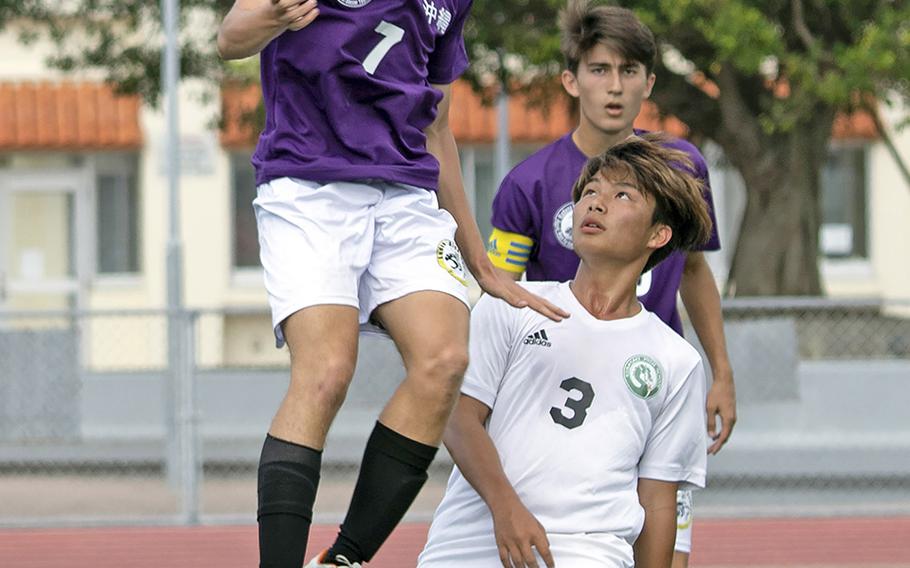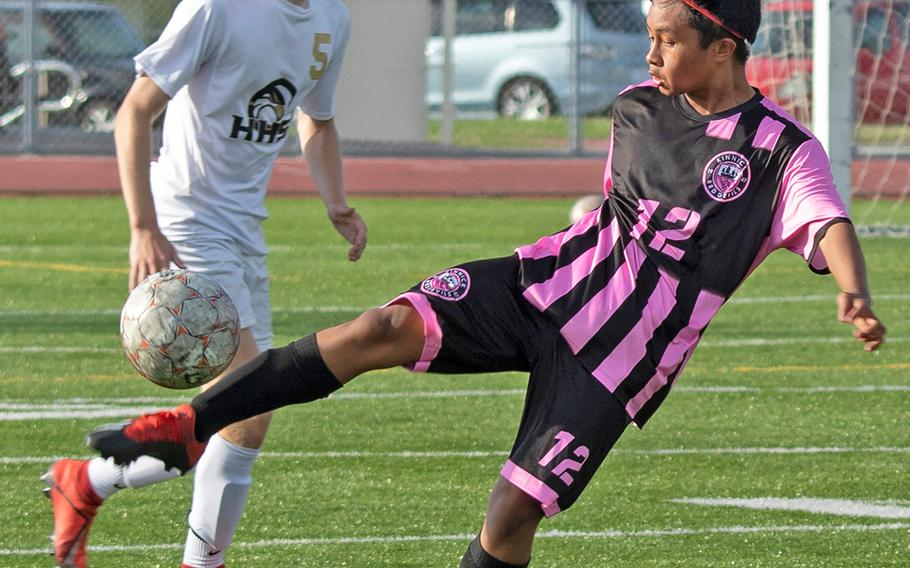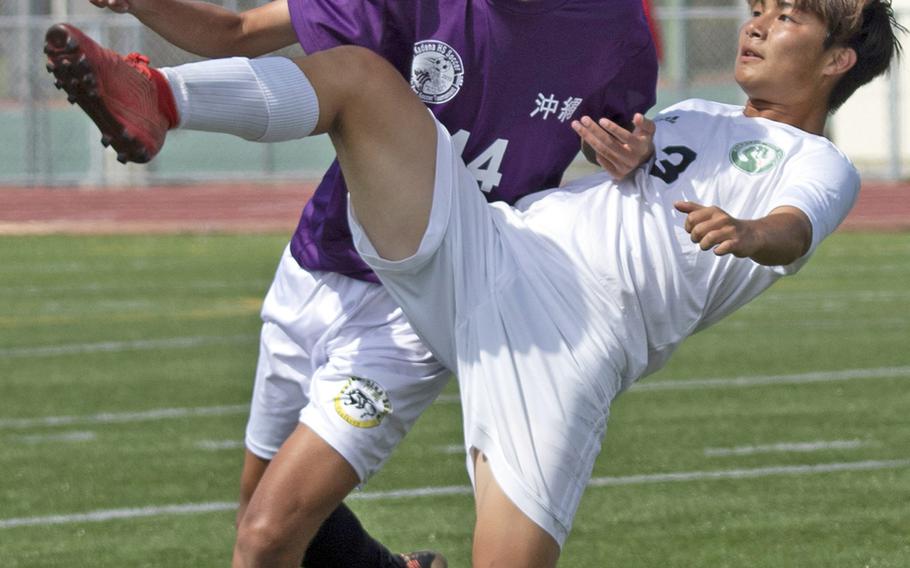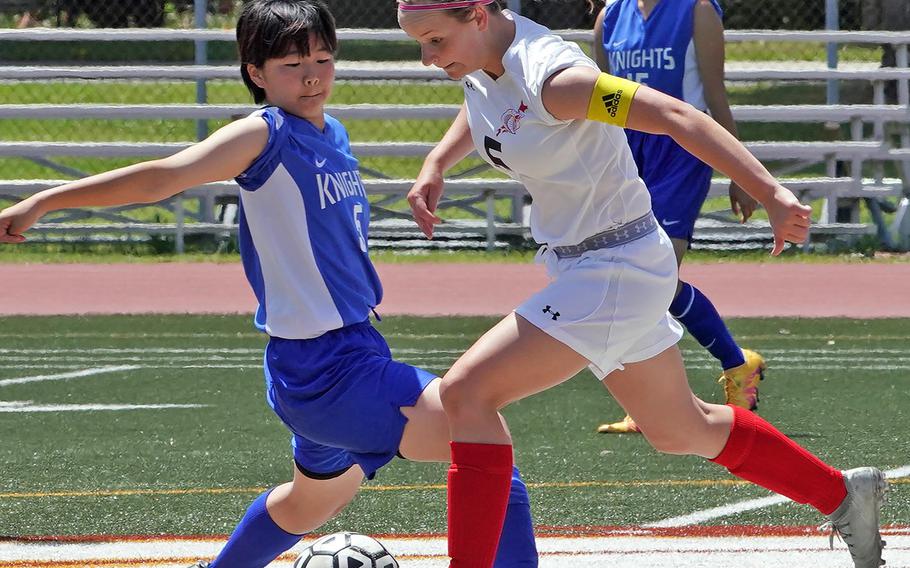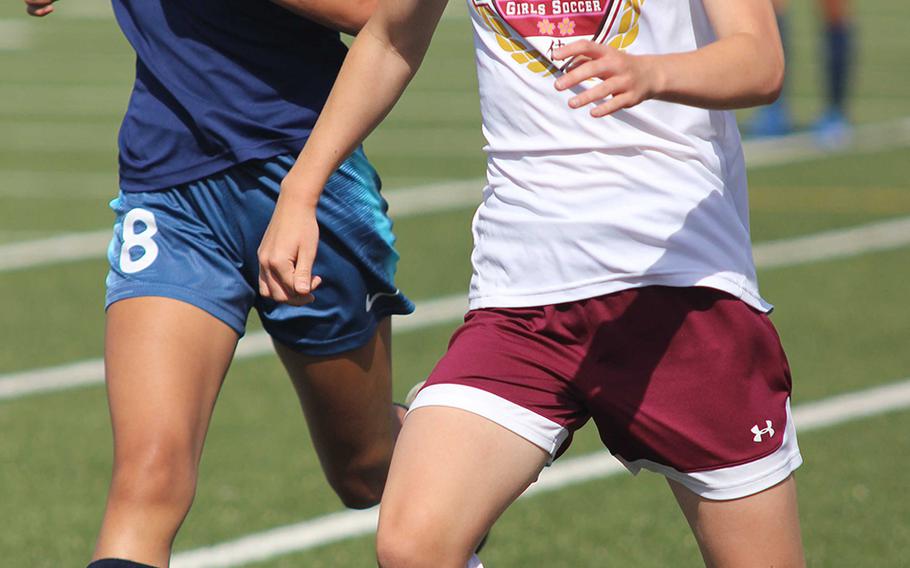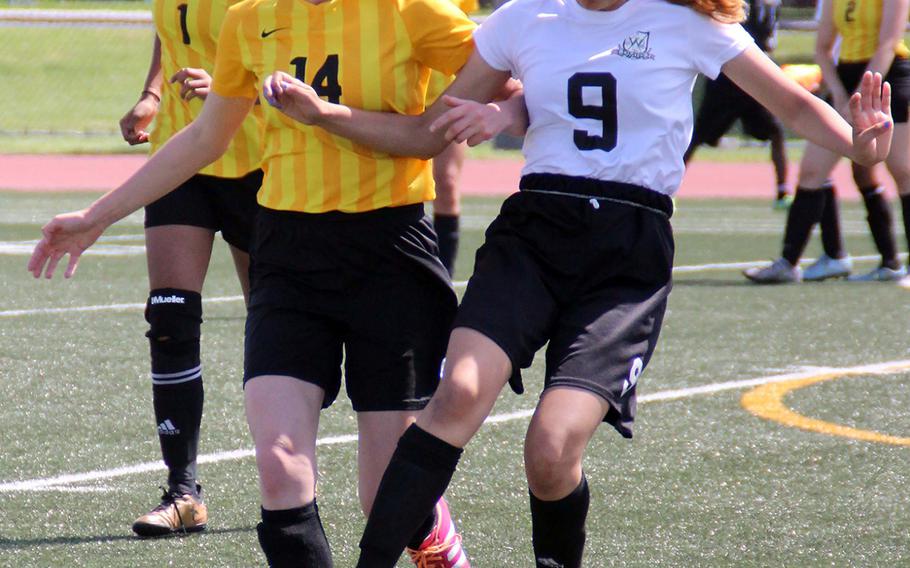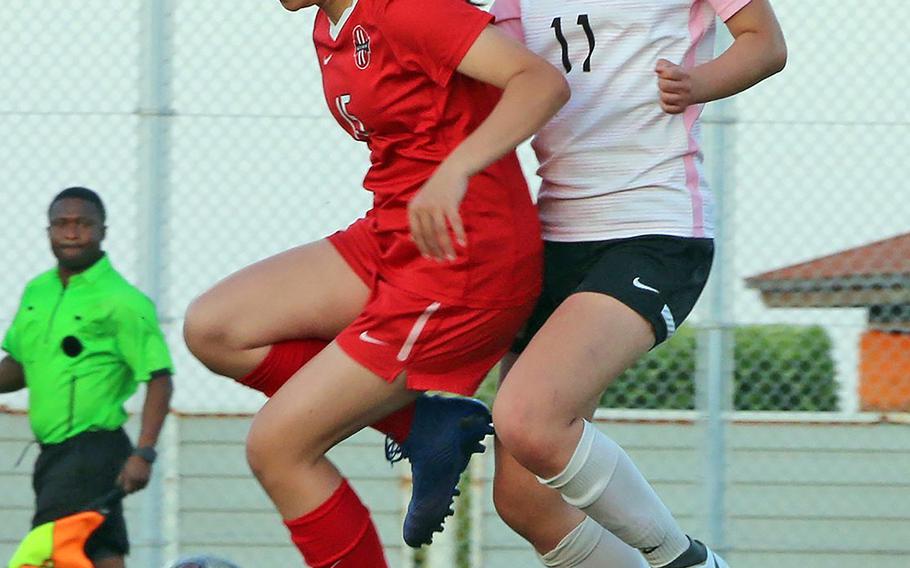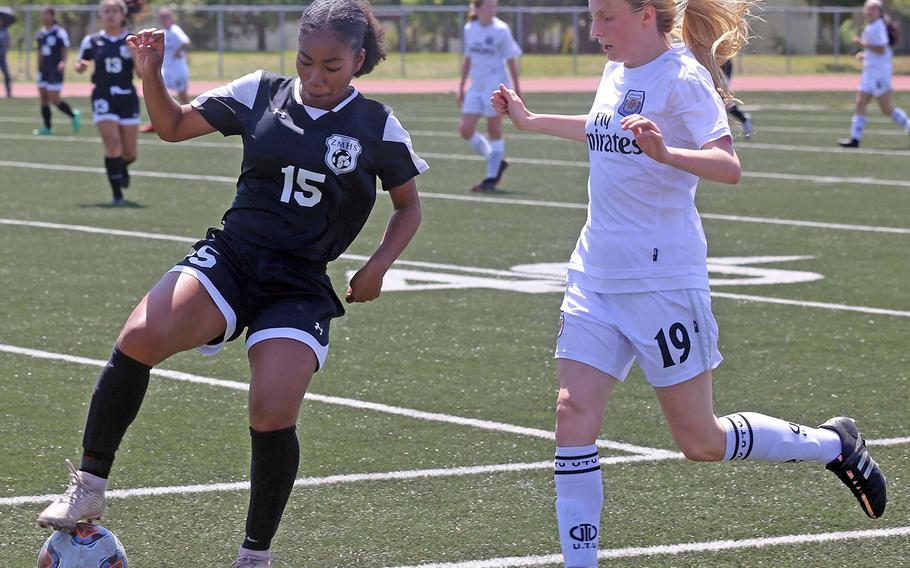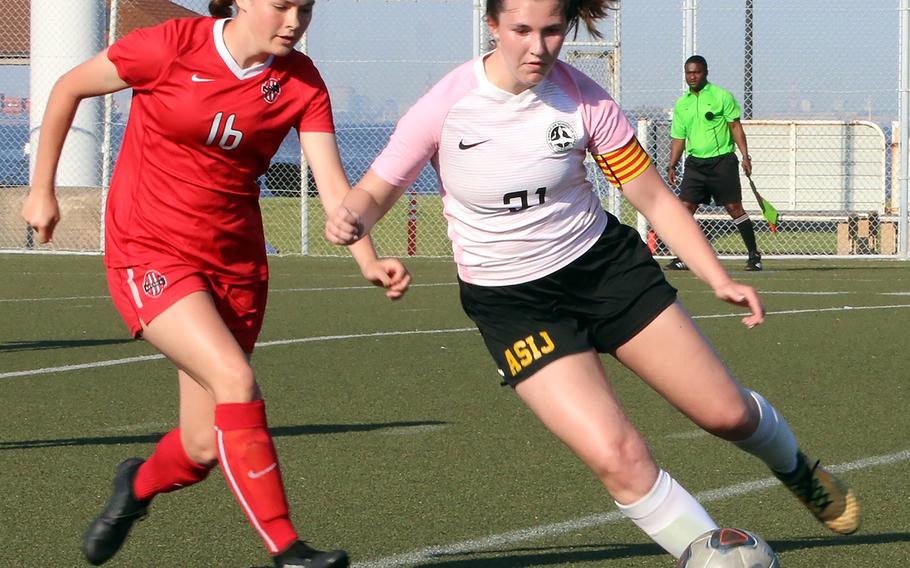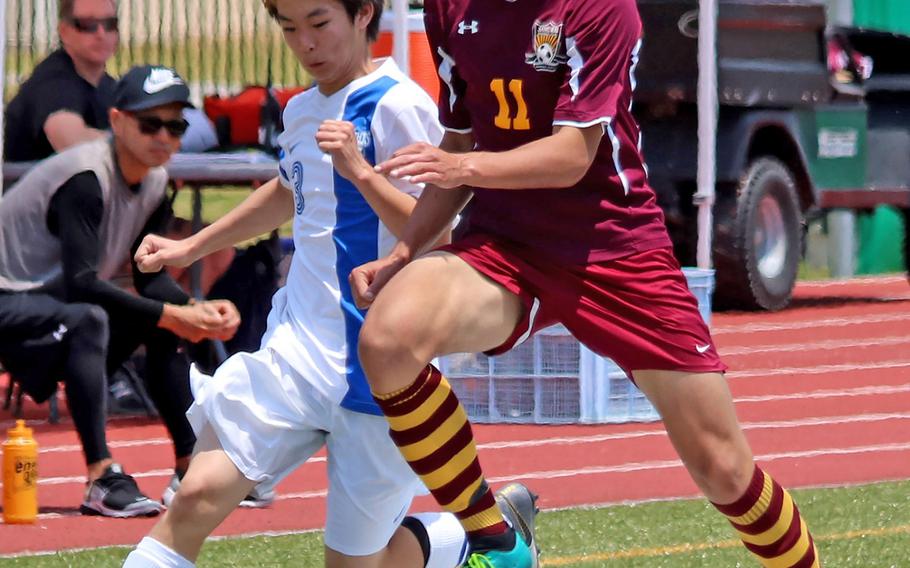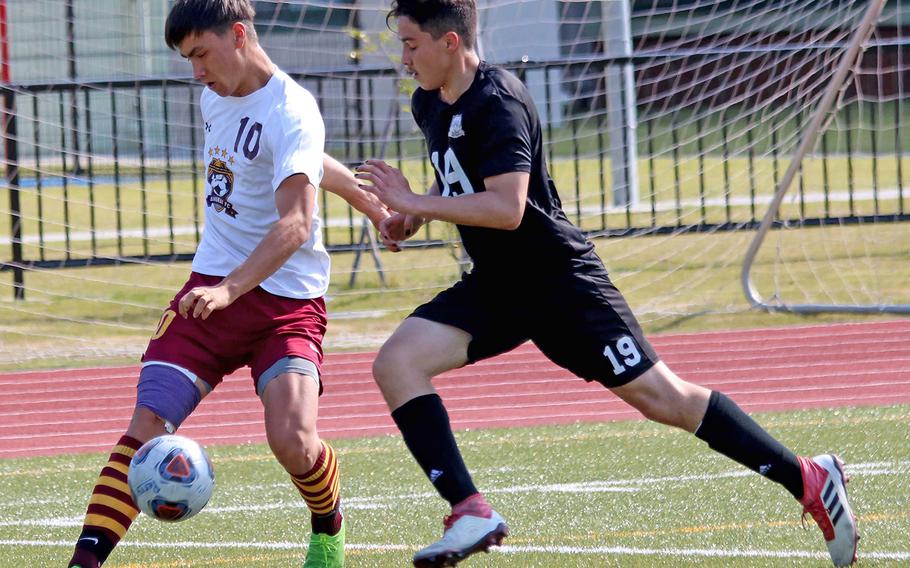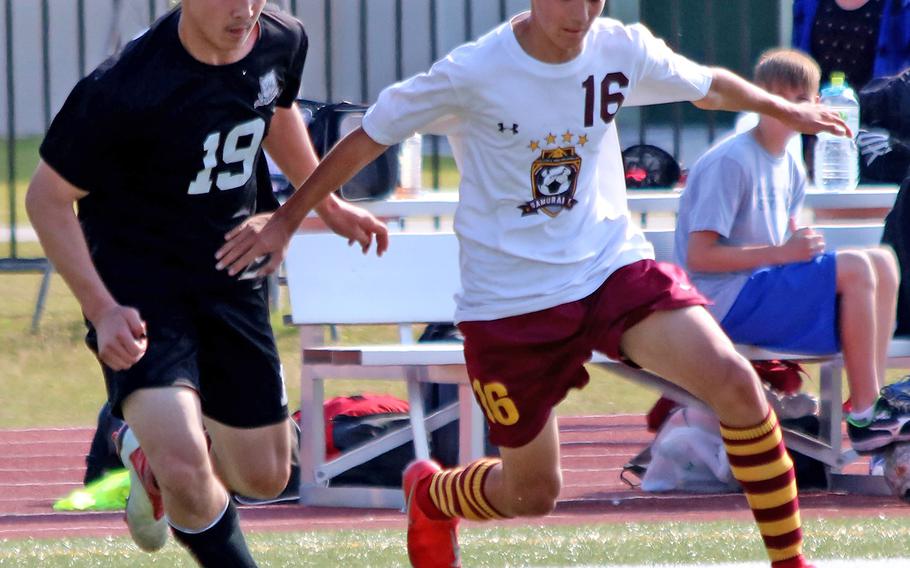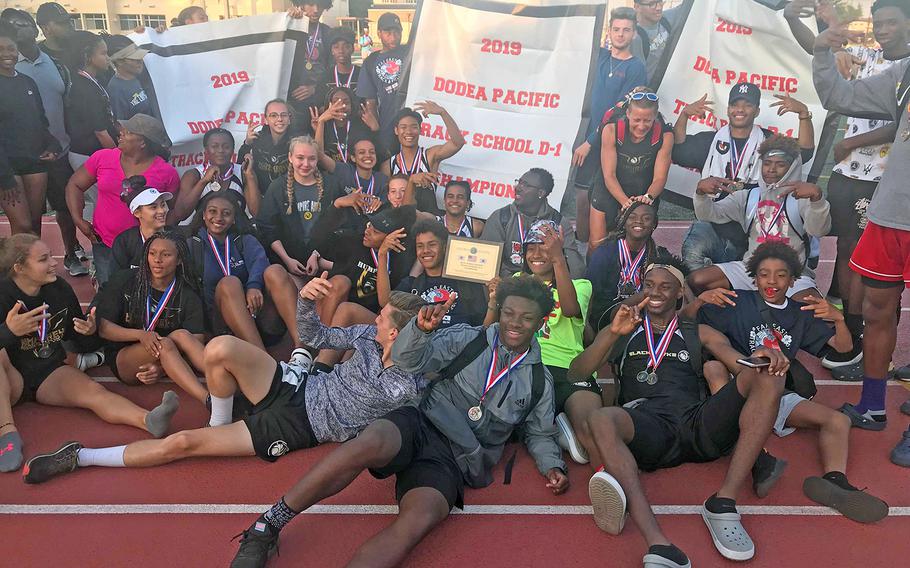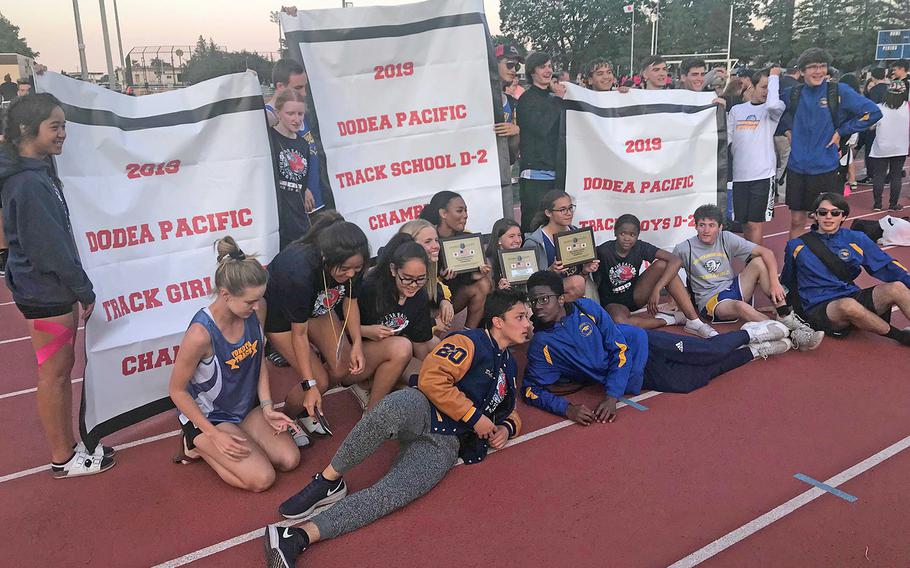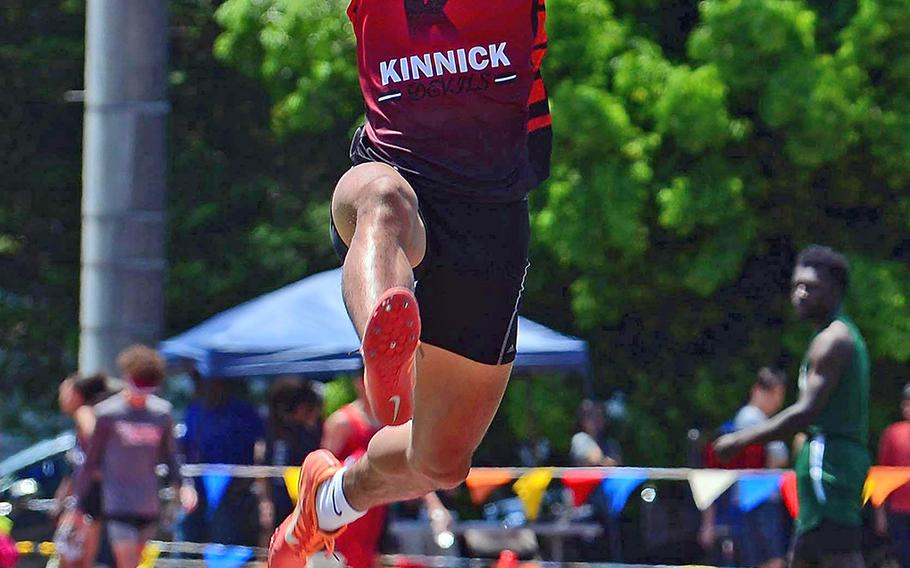 YOKOTA AIR BASE, Japan – Led by Tevijon Williams and Jaela Higgs, Pacific high school's unofficial "Fastest Human" and "Fastest Female," Humphreys' track and field team soared like no Blackhawk has before.
Humphreys became the first DODEA Pacific school to sweep the boys, girls and overall titles in Division II one year and in Division I the next, outdistancing four-time defending champion Kinnick for top large-schools honors on Thursday.
Along the way, Williams, a freshman, and Higgs, a junior, each swept their sprint races, the 100, 200 and 400, with Williams erasing the three-year-old meet and Pacific record in the 100, clocking 10.77, a hundredth-of a second faster than the old mark.
"It felt good," said Williams, adding that he didn't think he'd do better than 10.9 but was trying for the 10.8 range. "I came here just wanting to break 11 and hit somewhere around 10.9."
His coach, Ron Merriwether, said "I knew he could do it" after Williams hit 10.92 in Wednesday's preliminaries. "I don't want to put undue pressure on my athletes, but once he hit 10.9, I knew it was within reach. I'm glad to be a part of it."
It was the only meet and Pacific record broken on Thursday, but both Williams and Higgs earned top Division I athlete honors, scoring the most points for their team during the two-day meet.
"I feel accomplished," Higgs said. "I was very anxious about coming here, I had never raced here before and never against these people and I didn't know what to expect."
"I always want to put my kids in position to do special things," Merriwether said. "We performed. Our kids stepped up to the challenge."
On the Division II side, Yokota rose to the top after a seven-year absence. Prior to Humphreys sweeping all the D-II banners last year, Zama had won the previous four small-school banners and two other schools split the pot in 2012.
"It's nice to win both," Panthers coach Dan Galvin said, adding that he felt his girls had a good shot, "but we had some heroic efforts by our boys. He noted his Panthers winning the 1,600-meter relay in which his boys "ran the race of their lives."
Galvin's daughter, Aiko, a freshman, earned Division II top scoring girls athlete honors. Junior Owen Young of Perry, which finished second to Yokota in the team standings, won D-II top scoring boys athlete honors.
Red Devils girls strikers survive PK shootout YOKOSUKA NAVAL BASE, Japan – Kinnick's girls soccer team had to face its greatest nemesis, American School in Japan, twice on Thursday in the Far East Division I tournament.
The Red Devils cruised to a 3-1 win over the Mustangs at mid-day in round-robin play. But the semifinals later Thursday proved to be a much tighter battle.
It went to penalty kicks, during which the Red Devils outshot the Mustangs 3-1 to dethrone ASIJ and advance to Friday's championship match against Kadena — the Red Devils' fifth straight title-match appearance.
Senior midfielder Ella Eisenhardt described Thursday's semifinal as "an emotional roller coaster for all of us," in which each side traded timely kicks for goals especially later in the second half.
"We all wanted it," Eisenhardt said. "We just needed to keep our intensity up and not let one goal get us down."
The Red Devils on Friday face a Kadena team that soundly beat Kubasaki 8-0 in the other semifinal. "We just need to play Kinnick soccer," Eisenhardt said.
Division I's other defending champion also was dethroned on Thursday, with Kadena edging Kubasaki 2-1 in the boys semifinals on Okinawa. It was the first time in five matches that the two teams battled to a win and loss; the previous four times, they tied.
The Panthers face Kinnick, 4-0 semifinal winners over Humphreys, in Friday's final.
Division II's defending champions remained alive for shots at repeat titles. Christian Academy Japan blanked Zama 3-0 and will face Yokota for the third straight year in Friday's final at Marine Corps Air Station Iwakuni, Japan.
And Yokota, defending the girls D-II title, earned the No. 3 seed into the single-elimination playoffs Friday at Misawa Air Base, Japan. They're slotted in the same half of the bracket with top seed Perry.
Yokota's Diaz fires no-hitter NAVAL AIR FACILITY ATSUGI, Japan – Senior Adrianna Diaz tossed a no-hitter, the second in two days of the Far East Division II softball tournament, and helped herself with three RBIs as Yokota blanked E.J. King 10-0 on Thursday.
The Panthers later routed host Zama 14-2 and got within one game of the championship game. They face top seed and last year's runner-up Daegu in a Friday morning contest, with the winner advancing to the double-elimination final.
"She knows how to lead," Panthers coach Preston Heitstuman said of Diaz. "They know how to come out of holes because of her. She leads the way."
Elsewhere on the Pacific diamonds, five-time defending champion ASIJ pounded St. Mary's 14-2, while Kubasaki beat Humphreys 5-1 in their Division I baseball semifinals. The Mustangs and Dragons face each other for the title for the second straight year.
In the Division II boys playoffs, Yokota is back in the final for the fifth straight year after pounding Daegu 19-1 in Thursday's semifinals. The Panthers face E.J. King, which edged Perry 8-7 in the other semi.
And in the D-I softball tournament, ASIJ earned the top seed into the single-elimination playoffs and will play the winner of the 8 a.m. Kadena vs. defending champion Kubasaki game in one semifinal, while Kinnick plays Humphreys in the other one.