D-II boys
Humphreys overcomes jinx, Yokota to triumph
by
Dave Ornauer
January 30, 2018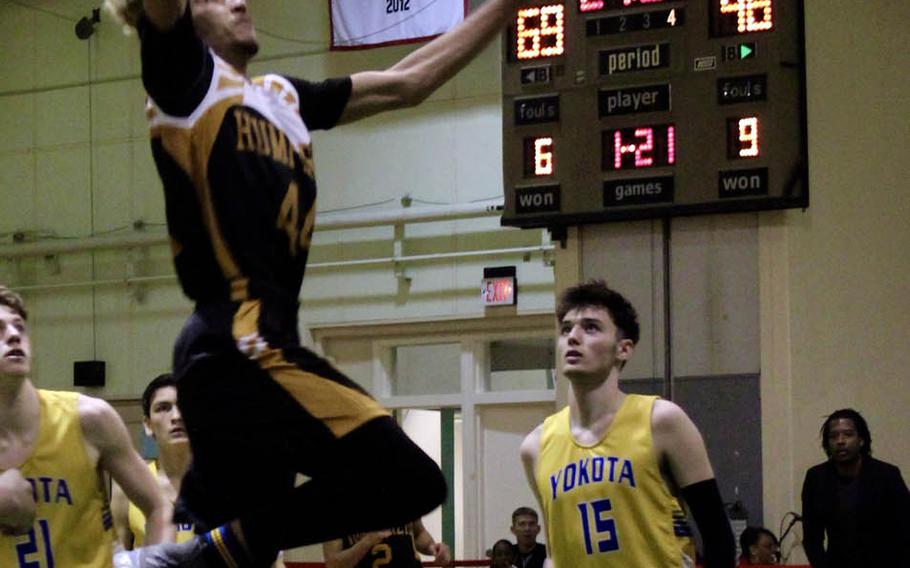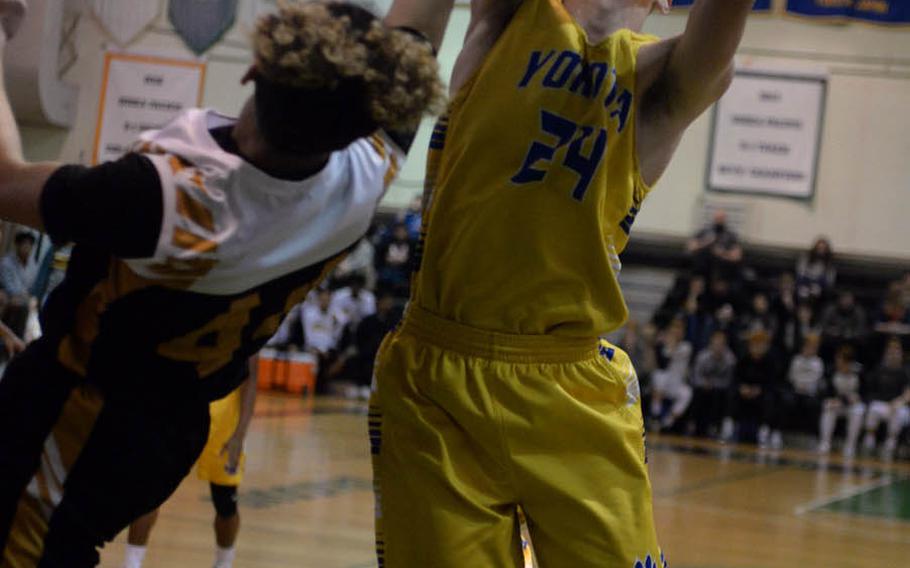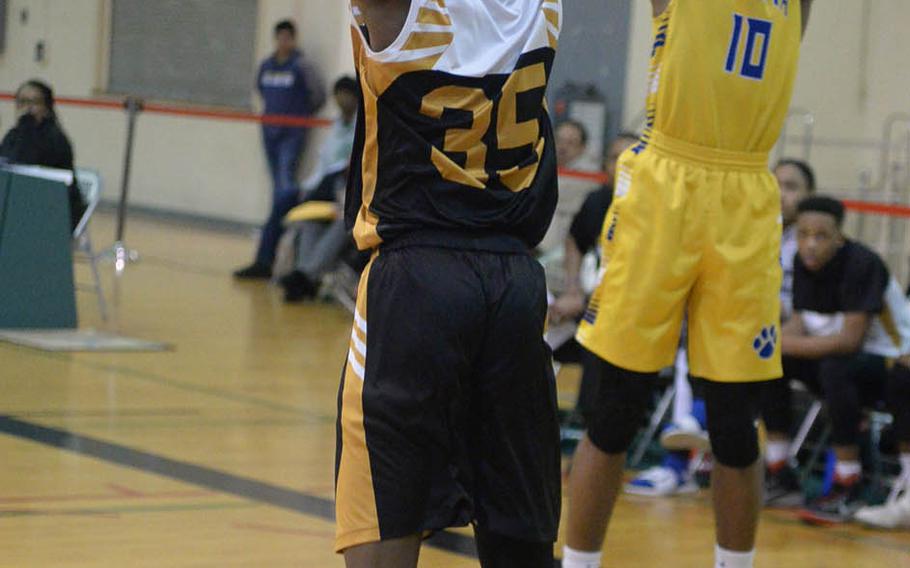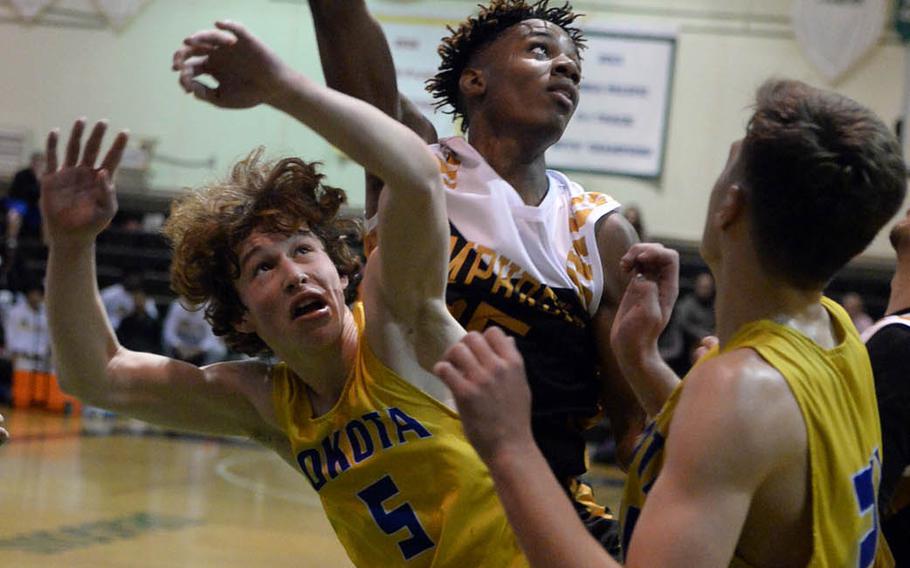 CAMP FOSTER, Okinawa – After coming up short in the last two years in the Far East Boys Division II Basketball Tournament's Final Four, Humphreys finally solved the championship misery.
Quintin Metcalf, last year's Division I tournament MVP for champion Seoul American transferred in over the summer. He scored a Pacific season-high 41 points and boosted the Blackhawks to a 74-46 triumph over Yokota for the school's first D-II hoops title.
Coach Ron Merriwether pointed to players such as guard Brice Bulotovich and forward Jalen Hill, saying, "They built the house" that is Blackhawks basketball. "But to have 'Q' come in, you can see what a difference he made for us."
Humphreys entered the D-II tournament unbeaten in the Korea Blue Division regular season, as it had the last two years. But the Blackhawks lost to the same Panthers 67-51 in the 2016 D-II final at Yokota, then finished third a season ago.
"When you go unbeaten in the regular season … you're not always battle-tested when you go up against these great Japan teams," Merriwether said.
"This could have been the year from the start, but anything can happen. You dream that early, anybody can beat you. But this year, we did it."
And the Blackhawks did it with early emphasis, getting back-to-back slam dunks from Metcalf and Hill, forcing an early timeout from Yokota coach Dan Galvin 2 minutes, 15 seconds into the game. Yokota didn't get on the scoreboard until 4:29 remained in the first quarter, and the Blackhawks were never threatened.
Metcalf, a 6-foot-8 junior, also had 24 rebounds and five blocked shots. Hill had 20 points, 14 rebounds and five steals, while Bulotovich had 11 points and 10 assists.
"It wasn't about who scored the most," Metcalf said. "It was all about the team. We had fun, sharing the ball. You could say it was poetic, everything was running so smoothly."
Kishaun Kimble-Brooks had 23 points in the losing cause for the Panthers. Renyck Robertson added 12.
"They're very tall and athletic, so they're tough to score on," Galvin said of the Blackhawks.
Humphreys gets the Division II top seed entering the two-day combined tournament for both D-I and D-II schools, which begins Wednesday. D-I champion Nile C. Kinnick gets the top seed in the opposite bracket.
Twitter: @ornauer_stripes