Far East basketball
Humphreys boys look to demonstrate lessons they have learned
by
Dave Ornauer
February 19, 2020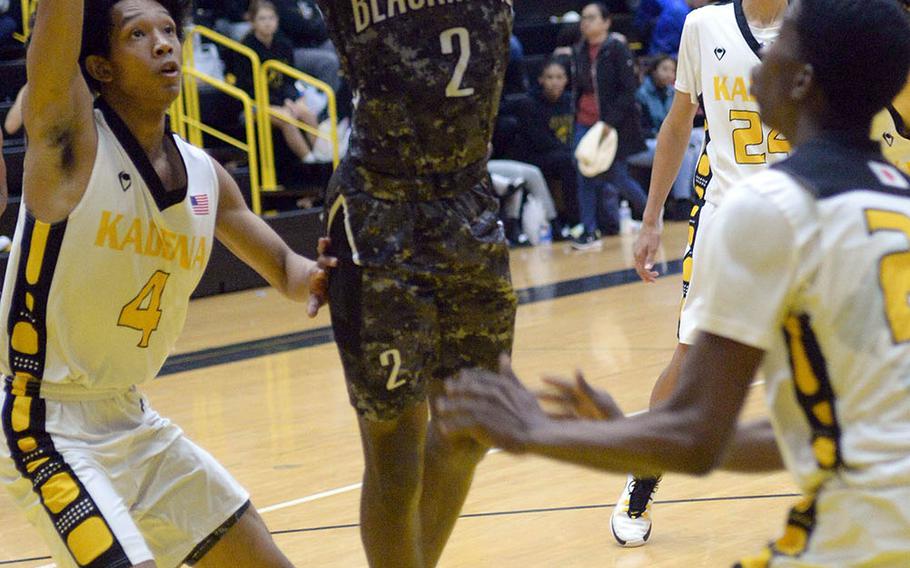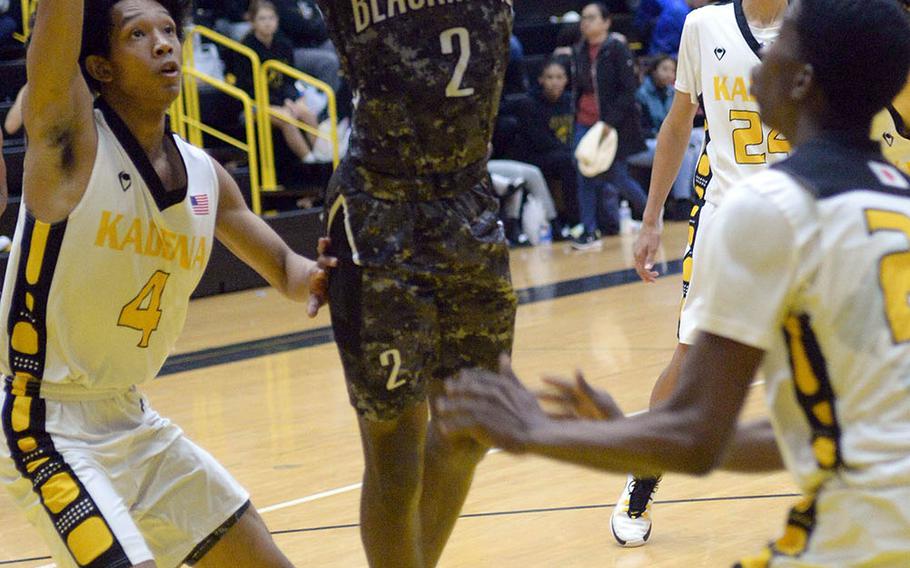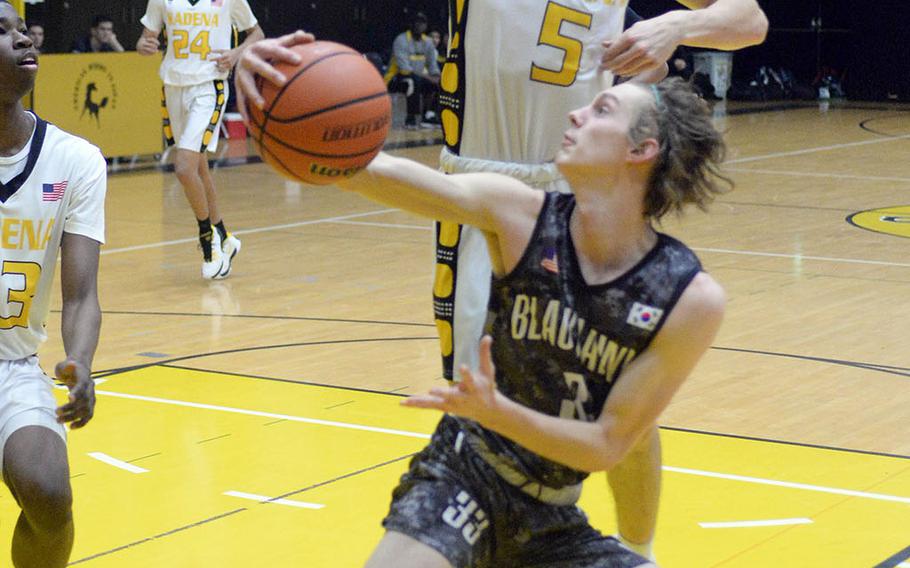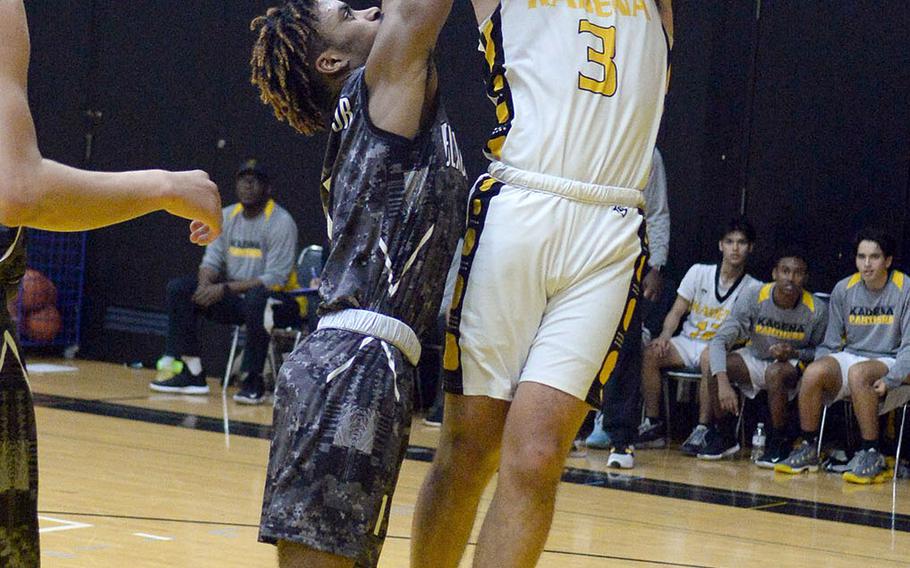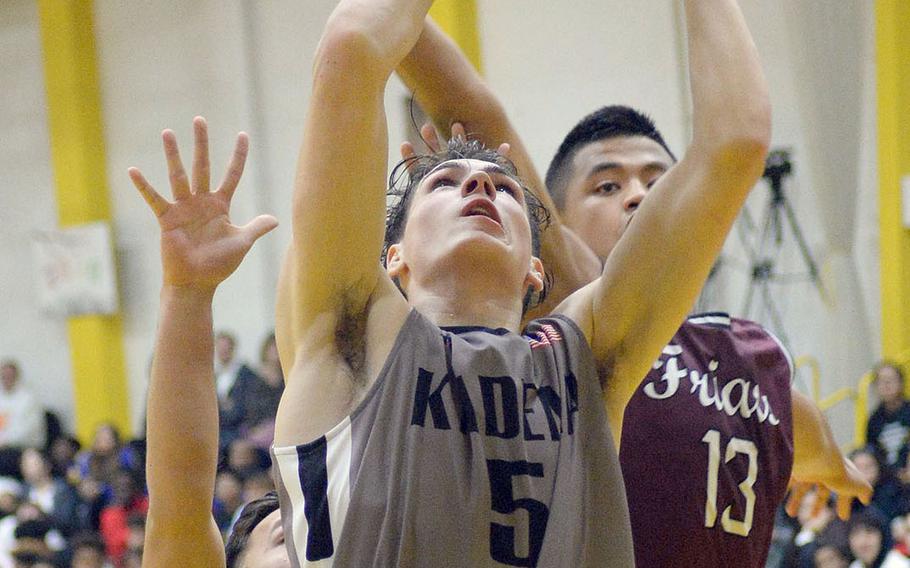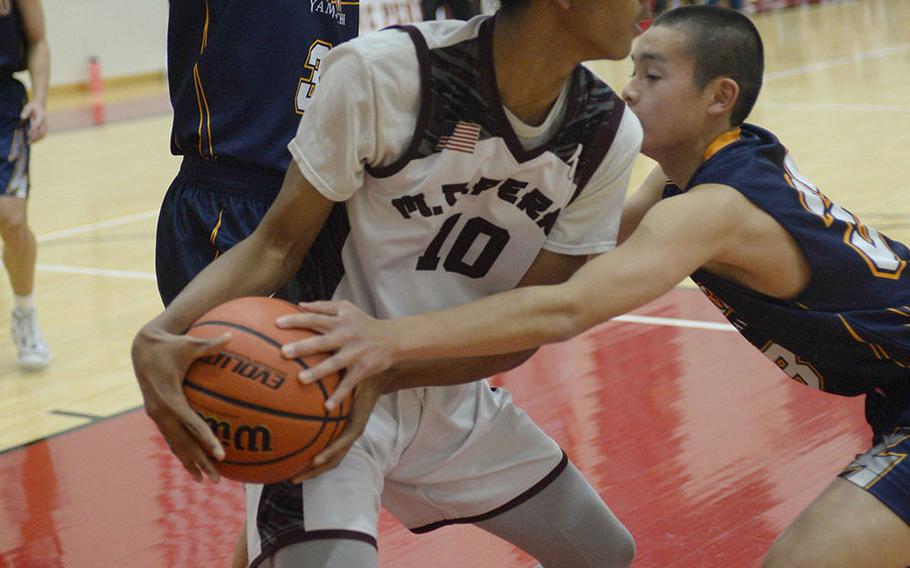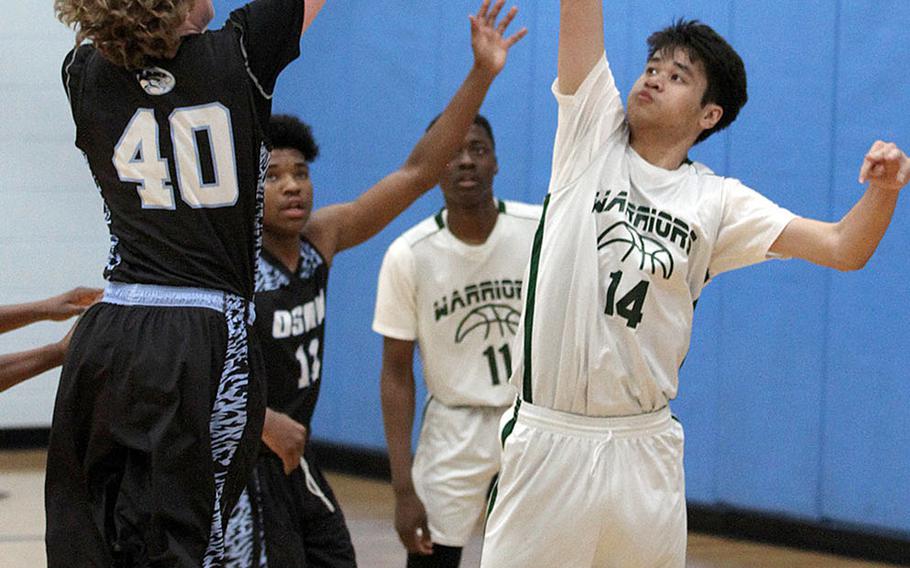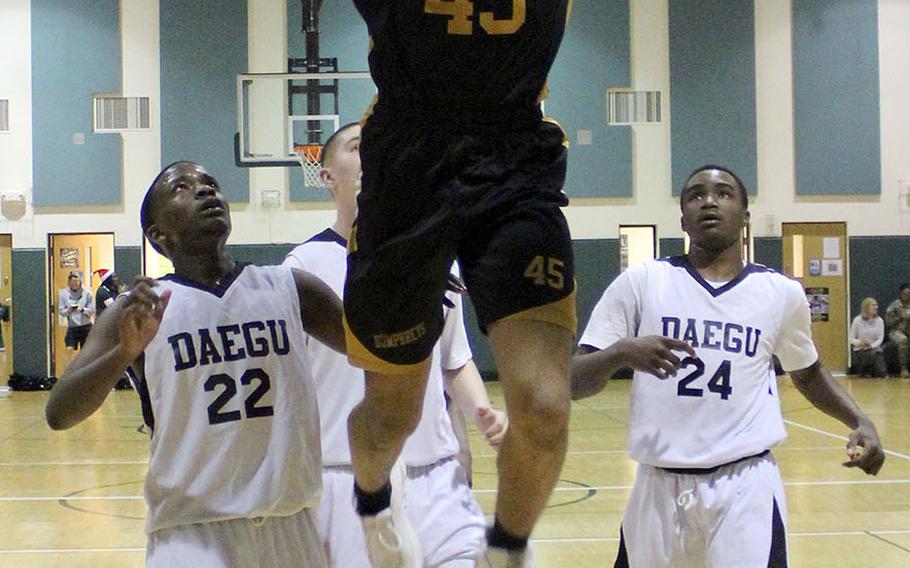 CAMP HUMPHREYS, South Korea – Talk about a rough patch for Blackhawks boys basketball.
After running the table in the Korea Blue Division for a third straight regular season, Humphreys boys basketball team headed for Japan in late January and what they'd hoped would be their second straight title in the American School In Japan Kanto Classic.
Instead, they ran into a virtual brick wall. The Blackhawks went 4-3 in the three-day tournament, including back-to-back losses for the first time in three years. They shared third place and left with an empty feeling, coach Ron Merriwether said.
Still, there was a silver lining to that dark cloud, he said.
The losses came against Guam teams, which the Blackhawks won't face again, and three of their four wins came against teams they will face in this week's Far East Division I Tournament, to be hosted again by Humphreys.
"I feel really good about our chances," Merriwether said of a team that brings a 16-3 record into Far East, where it'll face five other teams, among them Kadena and St. Mary's, both of which Humphreys beat at ASIJ.
"What was important to me was how we bounced back" to beat the Panthers and Titans, Merriwether said.
It was difficult, he said, to impart tools and tips to help them overcome adversity when the Blackhawks were running the Korea table, but there was no shortage of things to absorb at ASIJ.
"We learned a lot," he said. "We're a young team, but we grew up fast. Being away from home, the comfort level and having to compete when the odds are against you, is the best preparation any coach can want."
The three-day Far East tournaments for Divisions I and II schools commence Thursday with pool-play games the first two days and single-elimination play on Saturday.
Though Humphreys isn't as big inside as it was a year ago with three-time Far East MVP Quintin Metcalf, much firepower remains on Humphreys' roster.
His younger brother Collin (11.7 points per game, 15.3 rebounds, 5 blocks) was All-Far East a year ago. Also returning are Junior Gregory (13.7 points, 5.7 rebounds, 4 assists, 5 steals) and Connor Coyne (8.7 points, 8.4 rebounds, 3 blocks); Myles Johnson (11.6 points, 5.2 rebounds, 3.5 assists) transferred in from Louisiana.
As defending champion, the Blackhawks bear a huge bull's-eye on front and back, Merriwether acknowledged.
"We have a title we're defending on our radar and we expect teams to bring their all when they face us, and we will also be putting all we have on the table," Merriwether said.
One of the Blackhawks' chief challengers is Kadena, which finished second in the Kanto Classic.
The Panthers (19-3) will have seniors Casey Cox (12 points, 7 assists) and Blake Dearborn (19.7 points, 8.9 rebounds) and junior Jon Michael Hall II (11.9 points, 10.2 rebounds), who transferred from Florida.
To dethrone Humphreys, Kadena needs to "keep playing Panther basketball, don't play down to the competition, bring our 'A' game every game and continue to believe in each other," Panthers coach Antiwon Tucker said.
Another of Humphreys' quarries is Nile C. Kinnick (17-9), the two-time DODEA-Japan tournament champion that has senior Darryl Williams and juniors James Mincey and Corey Hollingsworth, among others.
As for Division II, defending champion E.J. King, which has won the title two of the last three seasons, might appear to have regressed some, coming in third in the DODEA-Japan tournament earlier this month after finishing second to Kinnick last year.
But the Cobras (20-3) played most of the DODEA-Japan without their second-leading scorer L.J. Scarver (15 points), who suffered a facial cut in King's opener in that tournament.
They also have All-Far East Jalen Nall (16) and James Meacham (15) and freshman Cameron Reinhart (13) in tow.
One of the Cobras' main foes standing in the way of a repeat, Zama (13-9), with All-Far East senior Chandler Platt, is in the same pool with the Cobras for round-robin play, something King coach Travis Elliott says he welcomes.
"Pool play is your last opportunity to learn about your team and the other teams," Elliott said. "We're excited about the competitive pool that we're in."
ornauer.dave@stripes.com Twitter: @daveornauer