Hohenfels' Rodman is Europe football coach of the year
by
Rusty Bryan
December 18, 2005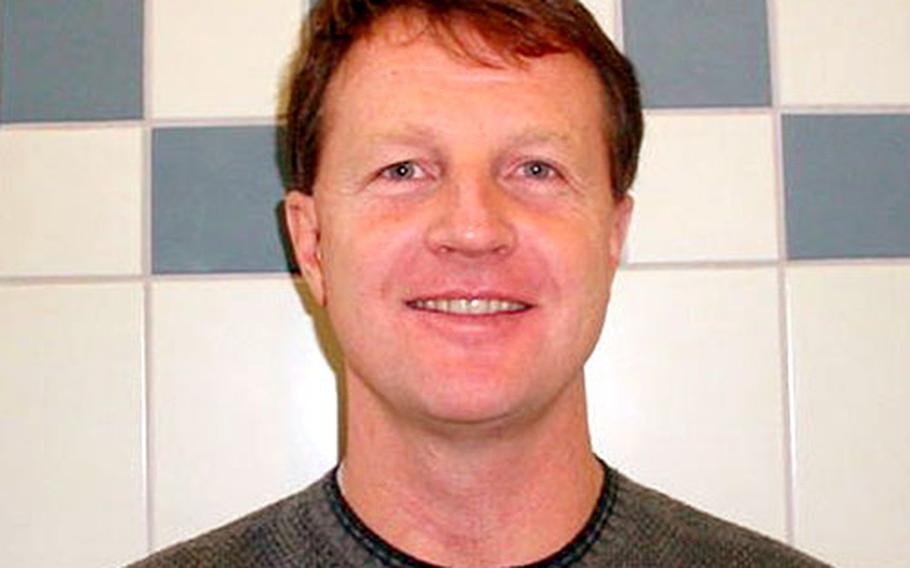 Shawn Rodman of Hohenfels has been voted DODDS-Europe high school football coach of the year by his peers.
Rodman ended a three-year absence from the Tiger bench by coaching Hohenfels to an undefeated season and the European Division III championship. Combined with the two European D-III crowns he won at Hohenfels in 2000 and 2001, Rodman is three-for-three in his last three European title games.
"I think it's an honor to have the coaches vote for you, but there were others just as deserving," Rodman said by telephone.
En route to this year's title, Hohenfels ended two historic streaks by Division III Ansbach and its coach, Marcus George.
Hohenfels snapped Ansbach's European record 28-game winning streak in October, and then denied the Cougars what would have been a record fourth straight European championship.
"One of the coaches who voted for me (Ken McNeely of Aviano) said that if you beat Ansbach twice in a year then you did a great coaching job," Rodman said. "But what that tells me is that Marcus has set the standard. Maybe he should be coach of the year."
Rodman had other candidates.
"Guys like Carter Hollenbeck at Baumholder also did a great job. They had to bump up a category this year (from Division III to Division II) and they were always well-prepared," he said.
Another drawing support for coach of the year was Mike Laue of D-II runner-up Bitburg. The Barons improved each week.
"A lot of times, a team which starts out well just has good athletes," said Ansbach's George. "When a team steadily gets better throughout the season, you see coaching going on."
Heidelberg's Brad Shahan drew support from a coach he vanquished en route to the Division I title game.
"He took a team with a freshman quarterback, was able to withstand the loss of probably the best fullback in Europe, Chris Jones, and fielded a team which was disciplined and focused," wrote Wiesbaden's Steve Jewell.
---
---
---