High school roundup: Osan girls still scoring plenty of goals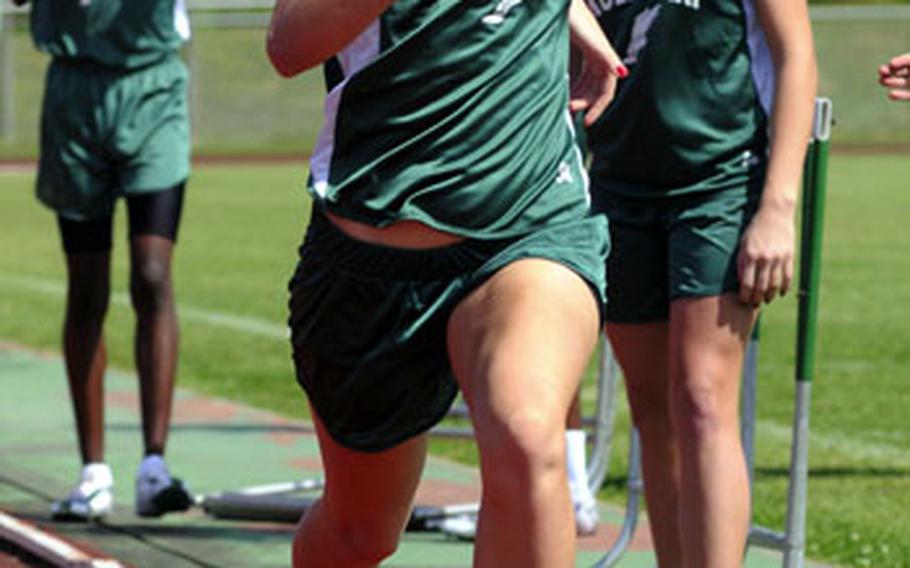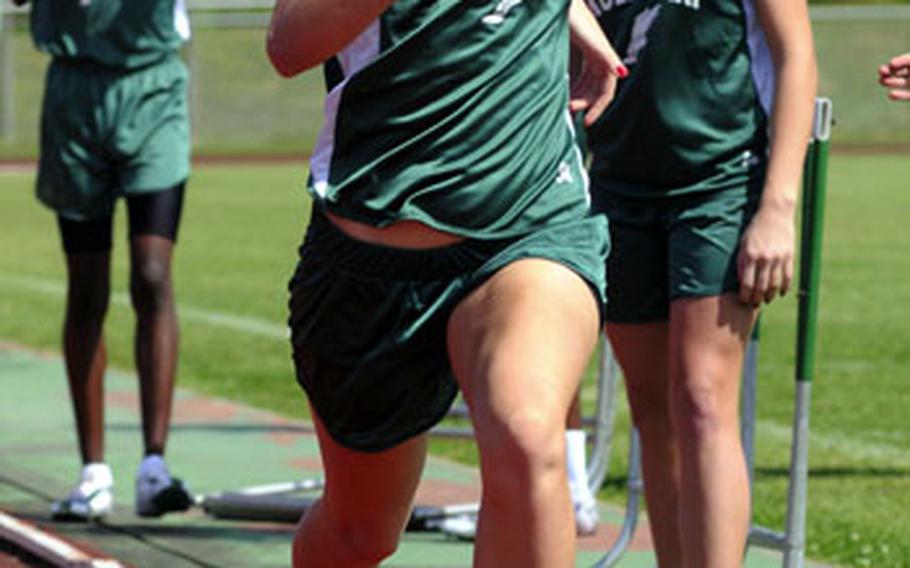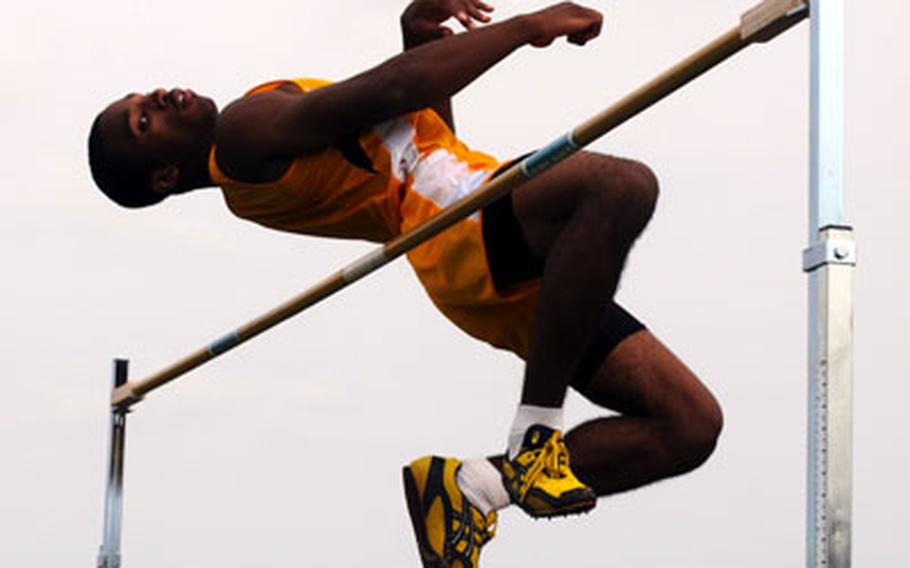 Osan American's girls soccer team was supposed to be rebuilding, after losing Bria and Jasmine Pressley and their combined 57 goals and 17 assists via transfer to Kadena. But after two matches, the Cougars have shown they've moved on by taking a new tack, coach Sung Plourde says.
"It's more team-oriented," Plourde said Saturday after his Cougars shut out Seoul American 1-0 — the first time in school history that Osan has beaten the Falcons three straight times in the regular season.
Rather than push the ball to one or two players and let them do the damage, more players share the wealth, Plourde said. "It's more structured" than last year's Far East Class A Tournament title run.
Beating the Falcons meant Osan shutting down junior goalkeeper-turned-forward Liz Gleaves (4 goals, 2 assists), a task that fell to Cougars senior Angela Frisby.
"The game plan was to stop Liz, and I think Angela did an excellent job," Plourde said.
The trick now, Plourde said, will be how well Osan does when visiting Taejon Christian International (4-1) and Daegu American (3-1) later this week. "Those teams will test us," he said.
So, too, will Osan test a Daegu team that normally starts slow, but got some easier teams early on this season than the Warriors have had the past few years. But visits from Osan and Seoul American this week "will be the big teller as to how we'll do," coach Ed Thompson said.
Soccer washed out at Perry, Kinnick
Rain and wet grounds forced school officials to cancel Saturday's slate of four games in the Matthew C. Perry Cup boys soccer tournament. Two matches were played on Friday.
According to assistant principal Robert Funk, Marine Corps Air Station Iwakuni has simply had too much rain the last two weeks, leaving fields wet, unplayable or both.
Penny Lake Field, in particular, took a pounding from a tournament the previous weekend, played in two days of solid downpours; and those fields belong to the base, not the school.
"We have to be sensitive to the fact that we're not the only ones to use the fields," Funk said.
Gusts in excess of 50 mph that blew nets over forced postponement of a Yokota vs. Nile C. Kinnick girls match at Yokosuka Naval Base. No makeup date has been announced.
Track athletes off to flying start in Okinawa season
The first meet of the Okinawa Activities Council's track and field season is viewed by some as a "practice" meet to see who's who on each team. But Saturday's first blush revealed times and distances closer to mid-season form at Kubasaki's Mike Petty Stadium.
"What will they be like at the end?" Kubasaki coach Charles Burns asked rhetorically after sprinter A.J. Watson ran the 100 in 11.08 seconds and 22.68 in the 200; the Pacific records are 10.55 and 21.3.
"He's dripping with ability," Burns said, "and the best part is, he's only a sophomore."
Among others raising eyebrows, Kadena junior Lotty Smith cleared 6 feet in the high jump, 5 inches short of the region record.
Distance specialists also shined: Jessica Powell of Kubasaki earned four golds, including the league's new 3,200 relay; she ran the 1,500 in 5:28 and the 800 in 2:46. Jacob Bishop and Tomas Sanchez of Kadena traded 1-2 finishes in the long events.
Powell, who trains with freshman Abigail Wall, has been "running like crazy," Burns said. "She's definitely got something in mind, and it's way beyond Okinawa.
Bishop clocked 4:27.5 in the 1,500, while Sanchez took the 800 in 2:05.98.
"They're going to challenge each other all year long, and we're going to use them strategically in some races," Kadena coach Sergio Mendoza said. "They're good teammates."