Cross country preview
High-powered teams in rebuilding mode
by
Dave Ornauer
September 6, 2018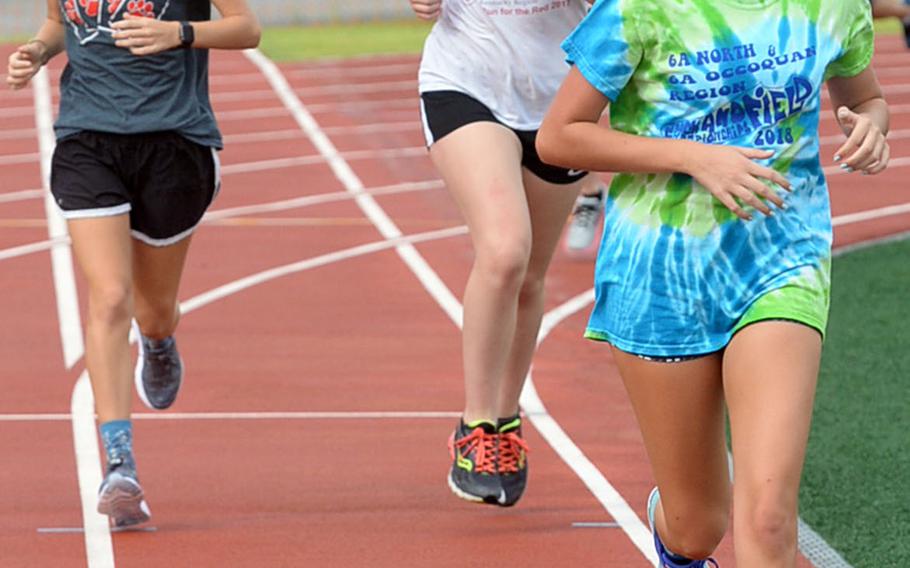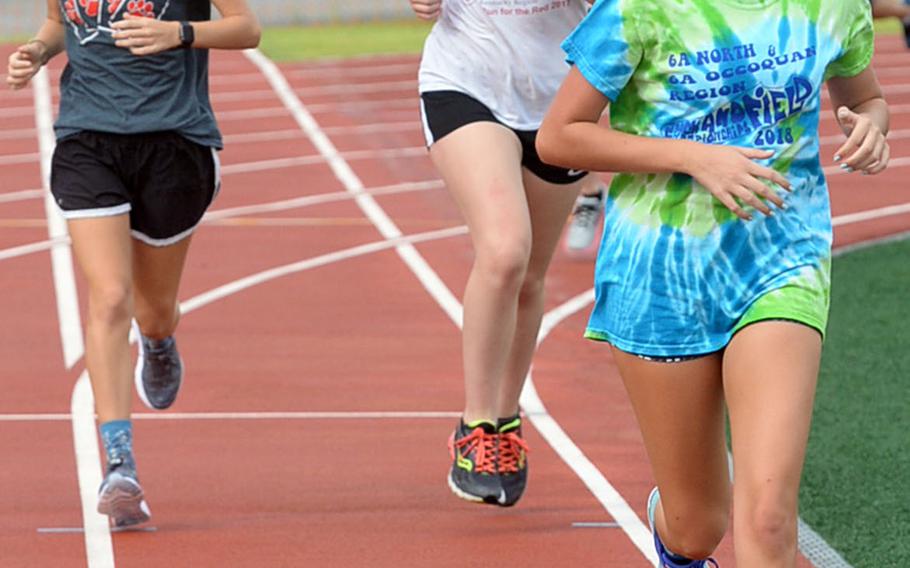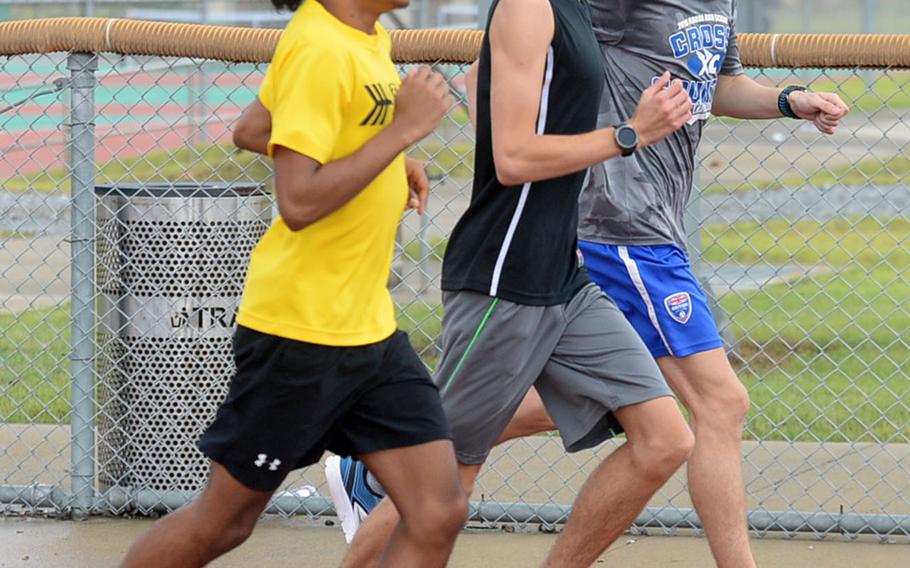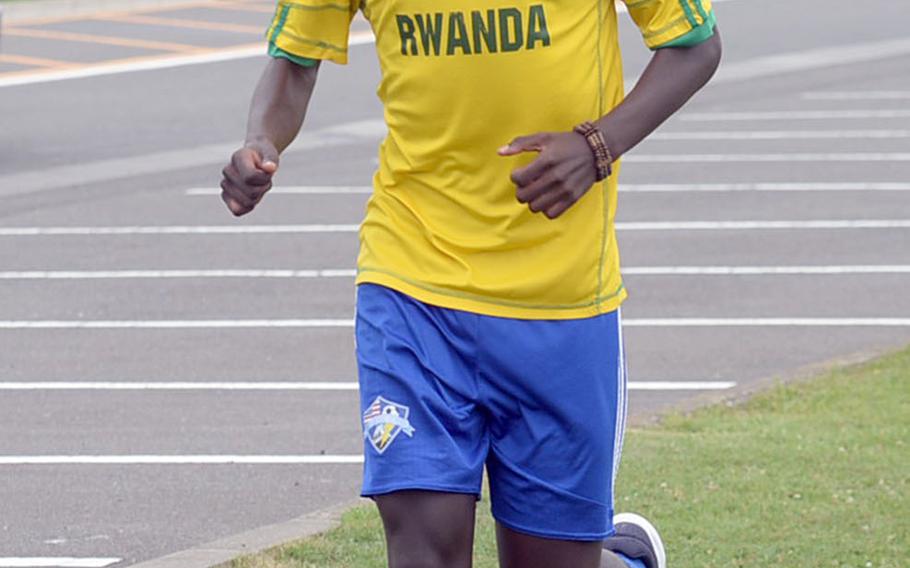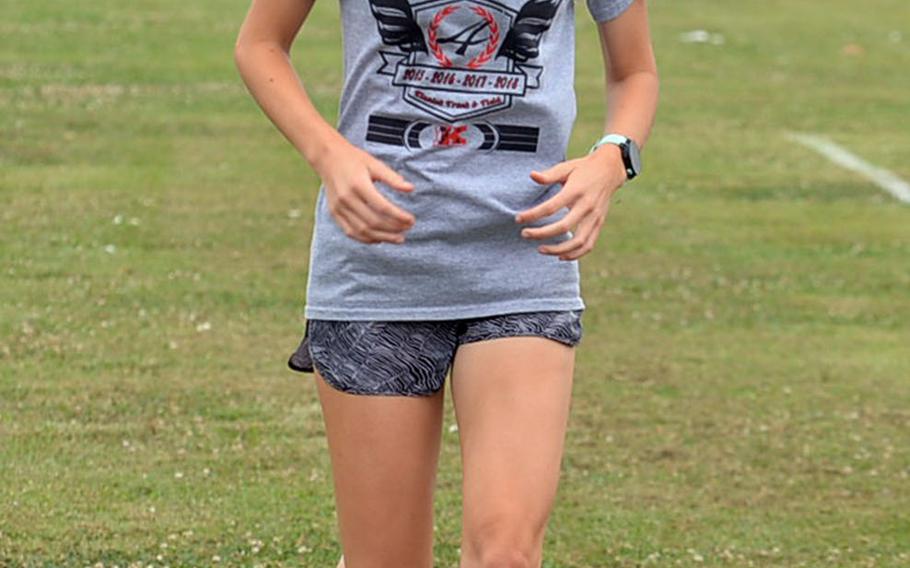 YOKOSUKA NAVAL BASE, Japan – Nothing lasts forever, especially where chasing multiple Far East cross country team championships are concerned.
That's the view of both coach Luke Voth of two-time Far East Division I champion Nile C. Kinnick and coach Dan Galvin of three-time Division II champion Yokota. Much needs to be done, each says, to rebuild key portions of their teams lost to transfer and graduation.
Plenty of solid individuals return to the Red Devils and Panthers. But is it enough for them to keep their title runs going?
"We'll still be competitive, but we have a lot of building to do," Voth said.
"We still have some talent, a lot of young talent. But the girls, they have some growing to do."
That's to be expected, Voth said, when the Red Devils bade farewell to last year's Far East champion Taryn Cates-Beier, who graduated along with teammate Erin Stonebarger. Rissa Eilmes left after her sophomore year.
That leaves Annabelle Stafford, a senior who ran in the shadow of those three, and who now takes the torch as the Red Devils' lead girls runner.
"I'm going to try, but they'll definitely be missed," Stafford said, adding that she's trying to follow in the footsteps of those departed stars, but "in my own way."
And not just on the course, either, Stafford said. Those who came before her tried to instill in the entire team "a sense of unity … it helped make us family, and that helped us become better individual runners."
While Kinnick's girls led the way to the overall school banner last year, it appears as if that burden will fall on a boys team, led by senior Akimanzi Siibo, that Voth says is "one year older, one year stronger; they'll be better. And Annabelle looks better than I've ever seen."
With Kinnick fielding a few more greenhorns than in years past, along with Yokota, which lost its top boys runner Jarod Swain, both the Kanto Plain and Far East team chases "could be more wide open than in the past," Voth said.
"We'll be competitive at D-II," Galvin said, adding that the Panthers will field some "freshman surprises" in both the boys and girls lineup. "It depends on how well they do. We have a couple of kids from last year who are much improved coming into this year."
Those would include junior Emily Swain, Jarod's sister, along with Galvin's son, Mickey, and David Carlson, both juniors. "We won't have Jarod, but they'll be bunched up together better," Galvin said, which would increase Yokota's chances at team points.
But Yokota could run into some difficulty in keeping the streak alive against the team that won D-II previous to the Panthers, St. Maur.
"They have some big numbers," Galvin said.
On the D-I side, Kinnick's biggest challenge could come from the team that won prior to the Red Devils, the American School In Japan. The Mustangs didn't attend last year's Far East, but plan to be back this season.
"If they're the same team as last year, we'll have our hands full," Voth said. "They're always good."
Mustangs coach Steve Welckle brings back sophomores Marina Ten Have and Saga Wihman on the girls side and senior Trevor McAuliffe and junior Shamir Kumar on the boys. "We'll be competitive," Welckle said.
Both Okinawa teams appear to be in rebuild mode, with 2017 island champion Elizabeth Joy having left Kubasaki and now in Ohio. Guy Renquist, a junior, returns to spearhead Kadena's boys lineup.
Humphreys of Korea moves up to D-I and has the largest pool of boys and girls in the school's six-year history. A group of transfers from Seoul American, including senior Daniel McIntosh, bolsters the Blackhawks.
Another D-II team with potential is Robert D. Edgren, which returns seniors Momomi Atkinson and Jun Royster, along with sophomore Ethan Hovenkotter.