Home Team
Henderson's leaps have stood for more than four decades
---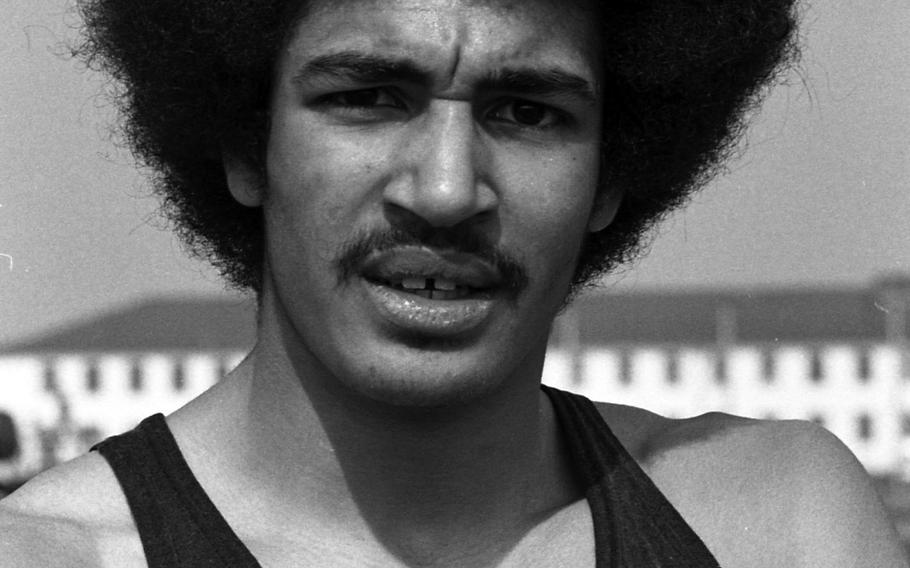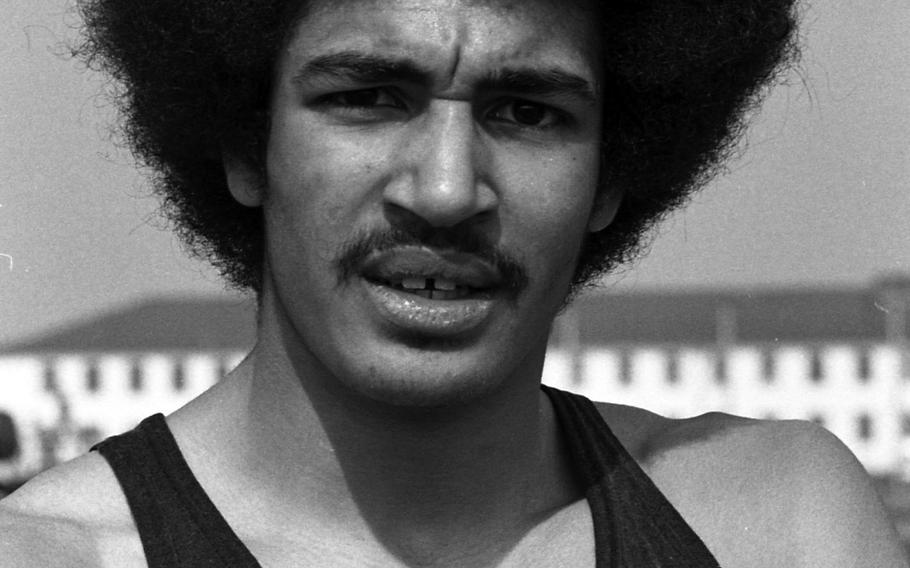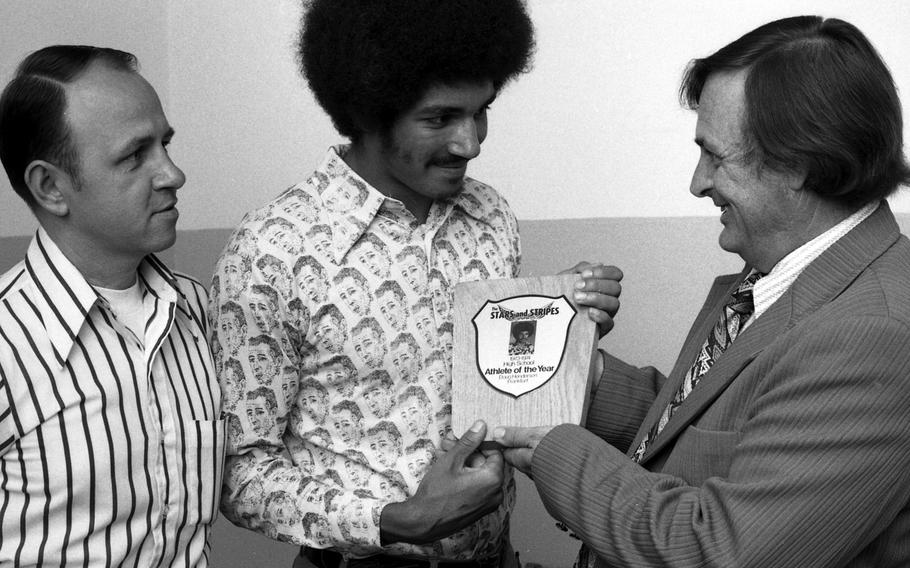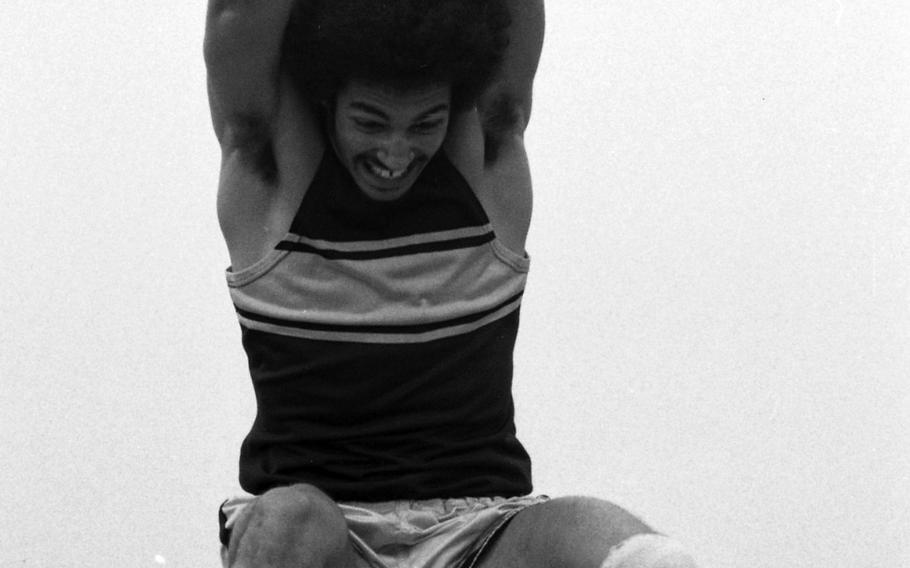 Douglass Henderson owns the DODDS-Europe records for two track and field jumping events. The distances are 23 feet, 8 inches in the long jump and 48 feet, 11.75 inches in the triple jump.
But there's a number that's even more impressive than those: 1974.
That's the year when Henderson, then a senior at Frankfurt American High School in Germany, set those two marks. They've stood untouched for the ensuing four decades, a span every bit as astonishing as the distances Henderson cleared at the peak of his prep prowess.
Henderson's path through life has long since diverged from the track, and the football field where he similarly starred, and into the realm of academia. Now 59 years old, Henderson was recently named the chair of the nuclear engineering department at the University of Wisconsin-Madison.
That's a long way from Frankfurt and the long-closed high school. But like so many DODDS students before and since, Henderson's time overseas was life-changing.
"When I got to the U.S., I began to figure out it's a very unique experience," Henderson said. "It's a different experience than a lot of Americans have."
Henderson, the son of a servicemember father and a German mother, has had a lot of unique experiences in his life.
A lengthy stint in Frankfurt allowed Henderson to spend the last several of his school years in Frankfurt, a rarity for children of military families. As he grew up in the community, he also grew into one of its standout athletes. By his senior year, Henderson had developed into one of DODDS-Europe's best football players and track and field performers. He was poised for one last triumphant spring track season before launching a promising collegiate career.
That spring held triumphs, including the two that still stand atop the DODDS-Europe record books. But it also contained disappointment.
Henderson still possesses a copy of the June 5, 1974, edition of Stars and Stripes. The paper contains an article naming Henderson as the 1973-1974 Stars and Stripes Athlete of the Year, an honor recognizing his excellence in football, basketball and track and field.
For Henderson, the article is a cautionary tale as much as a celebration of his athletic gifts.
"I use it when I talk to students," Henderson said. "I say, 'Good things and then bad things can happen to you.'
"Then I show them the bad thing."
But first, the good. At the regional championship meet late in the season, Henderson turned in the finest performance of his high school career. He won the 200-meter dash, set a since-broken record at 400 meters, and posted the record-setting distances at long jump and triple jump that persist to this day.
His coronation was scheduled for the European tournament. But on his first long jump in the Friday preliminaries, Henderson pulled a hamstring. The ill-fated attempt held up as the best effort of the tournament, but the injury kept him from competing for the rest of the weekend.
Henderson was reduced to cheering from the sideline. Still, he embraced that role with the same energy he spent on competition.
Don Drakulich, the Frankfurt football coach whom Henderson considers a mentor in his formative years, said as much in nominating Henderson for the honor.
"Statistics alone cannot convey the impact that this young man has had on athletics in USDESEA," said Drakulich, using the former acronym for DODDS-Europe schools, in 1974. "Doug would always help anyone – from his toughest competitor to a freshman athlete – and do it with humility and respect."
Henderson's ability and attitude carried him far. After graduating from Frankfurt, he accepted a full scholarship to play football and run track at the University of Arizona. But his collegiate career too was hampered by recurring hamstring injuries. Rather than pursue a professional career, Henderson graduated with a degree in nuclear engineering and continued in that field, earning a Master's degree and Ph.D. from Wisconsin-Madison and joining its faculty, where he's now served for 26 years. His personal life has been equally fulfilling: Henderson has been married for 38 years and is the father of two grown sons.
As retirement grows near, Henderson has paused to reflect on all he's accomplished. He still thinks back to his athletic prime, and even entertains thoughts of competing again with USA Masters, an organization that stages track and field meets for adults. But he allows that he would "need a little bit of time" to get into the necessary physical shape, and that's a rare commodity at the professional level to which he's ascended.
"It's crossed my mind," Henderson said. "I find myself sitting in the chair far too long during the day."
Henderson's records don't appear to be in any immediate danger. Last year's European champions didn't seriously threaten either mark, nor has any competitor this year.
Current track coaches including Bitburg's Brian Bent and Baumholder's Todd Coyour marvel at Henderson's seemingly untouchable distances. They cite not only Henderson's obvious gifts, but more structural hurdles including a lack of specialized jump coaching in Europe, the gradual drawdown and resulting decline in track participation and the transient nature of DODDS-Europe that prevents many students from settling into an athletic program.
"Jumping that distance requires a special athlete," Bent said. "Those records will be hard to beat."
Besides, Henderson's performances were objectively elite by any high-school measure. The distances Henderson covered in 1974 would hold up as state records in several stateside high school athletic associations, and are better than any produced in DODDS-Pacific.
"Those are simply great performances," Coyour said.
In the 41 years since Henderson first recorded them, they've only grown greater.
Twitter: @broomestripes
---
---
---
---