Prep roundup
Henderson leads record-breaking day on track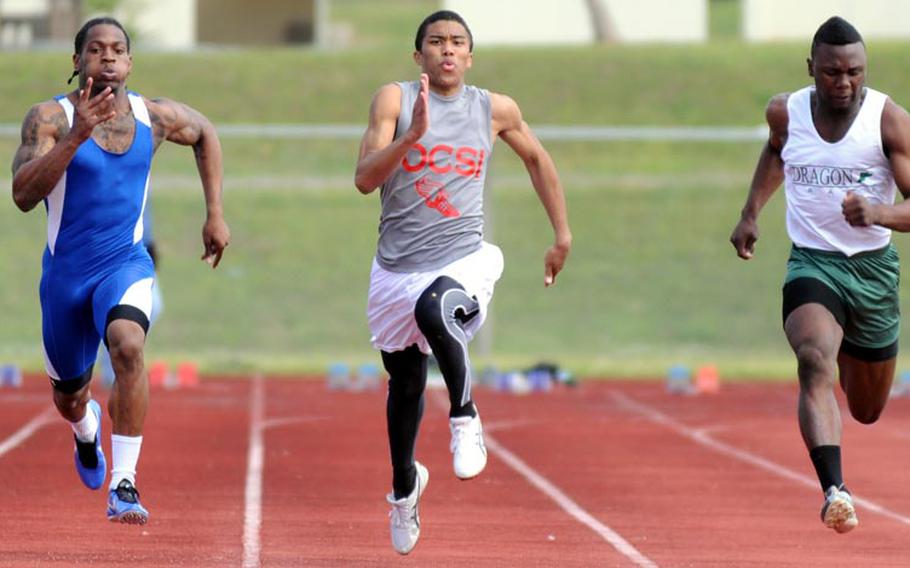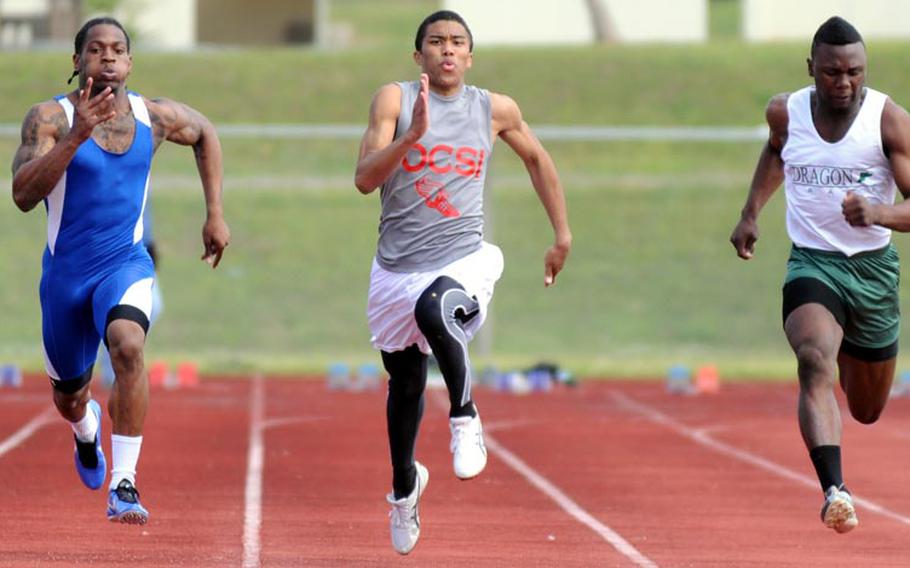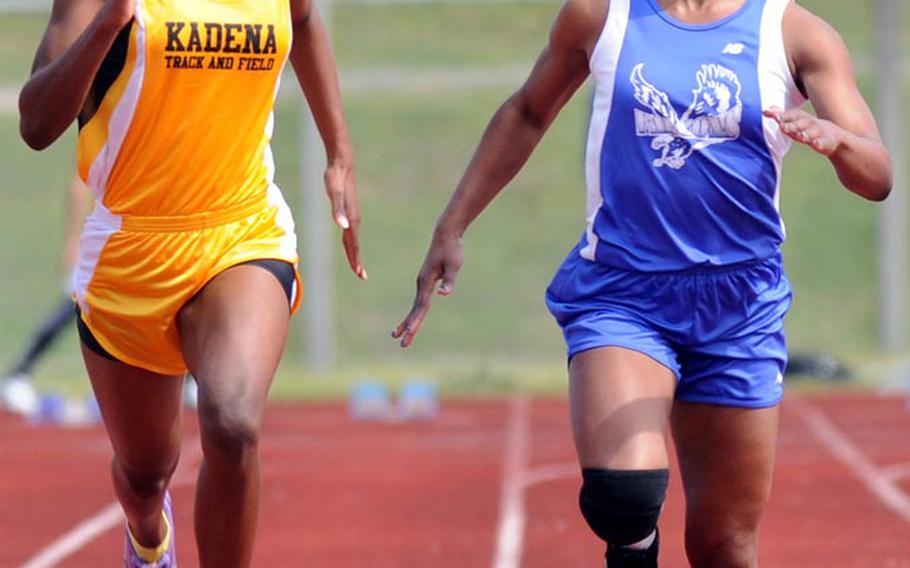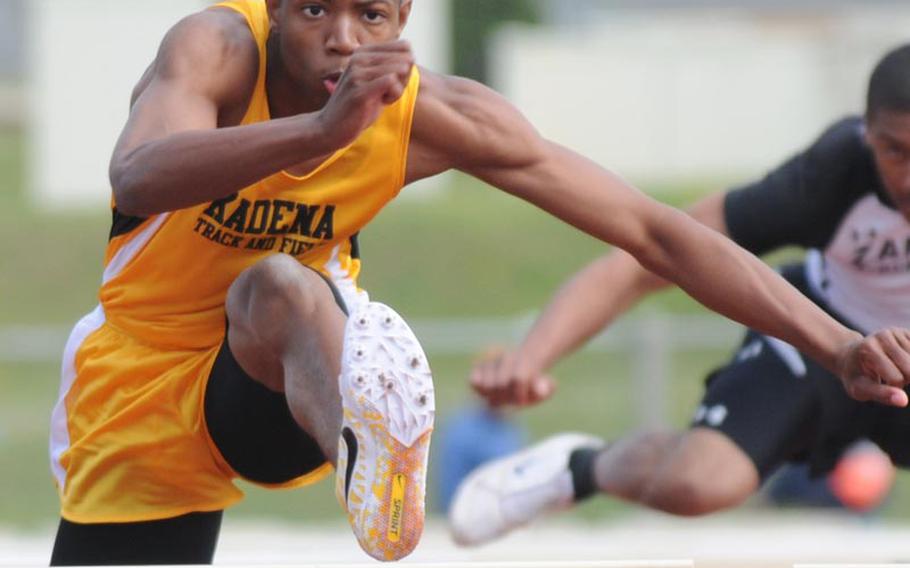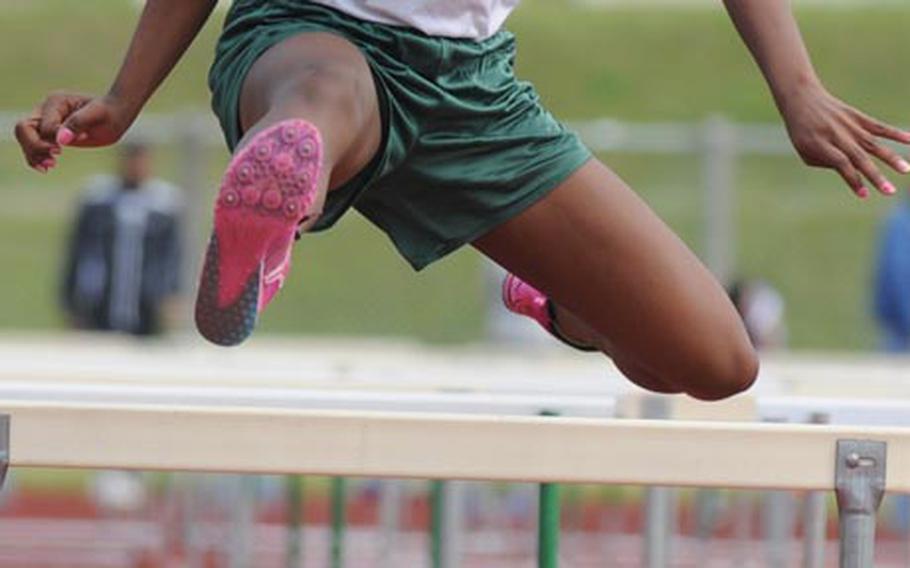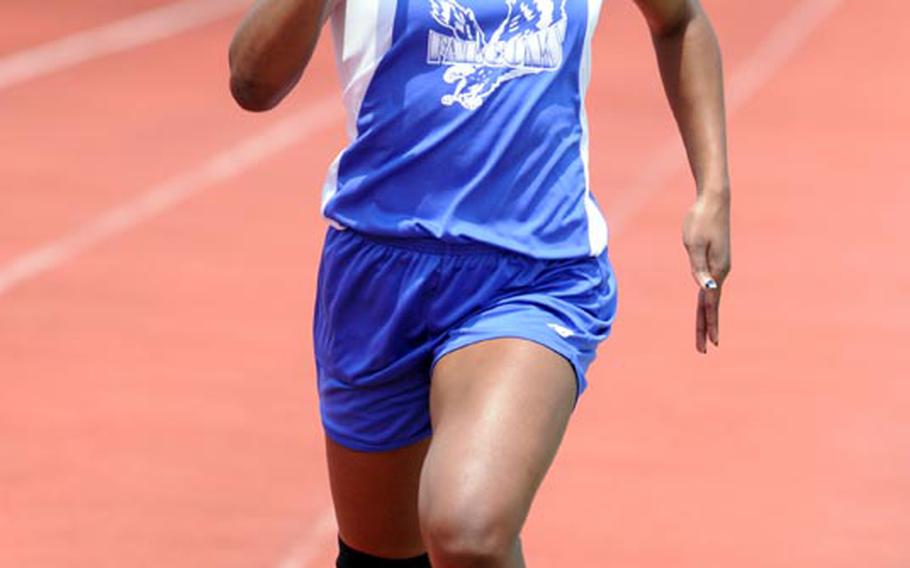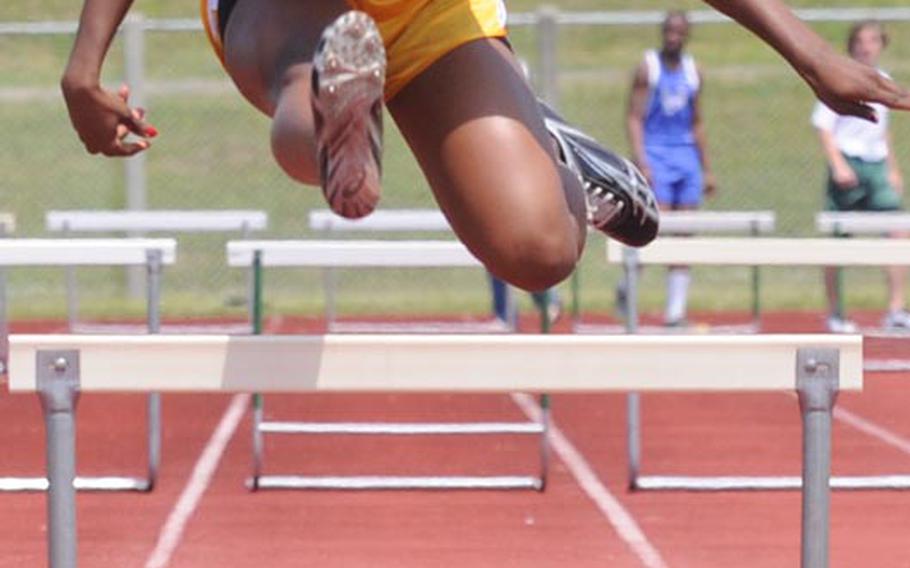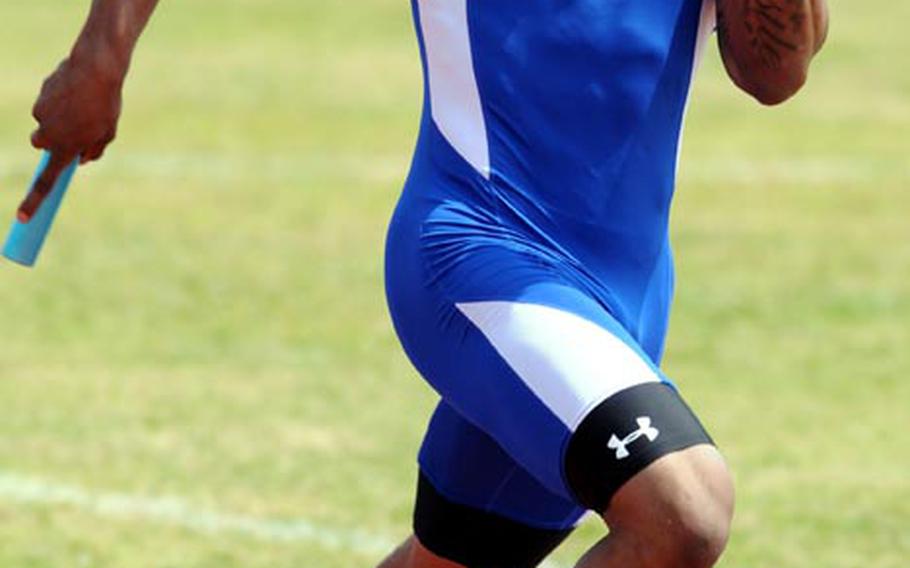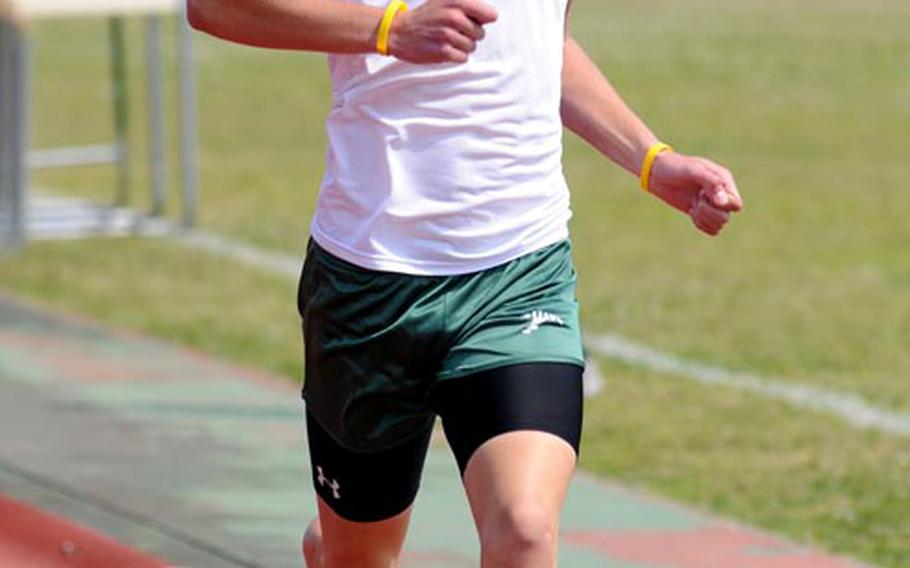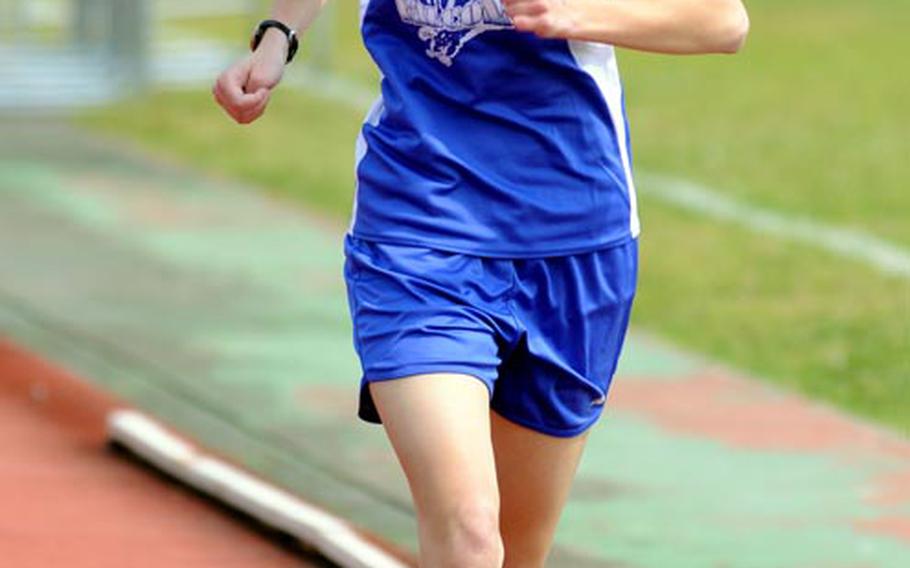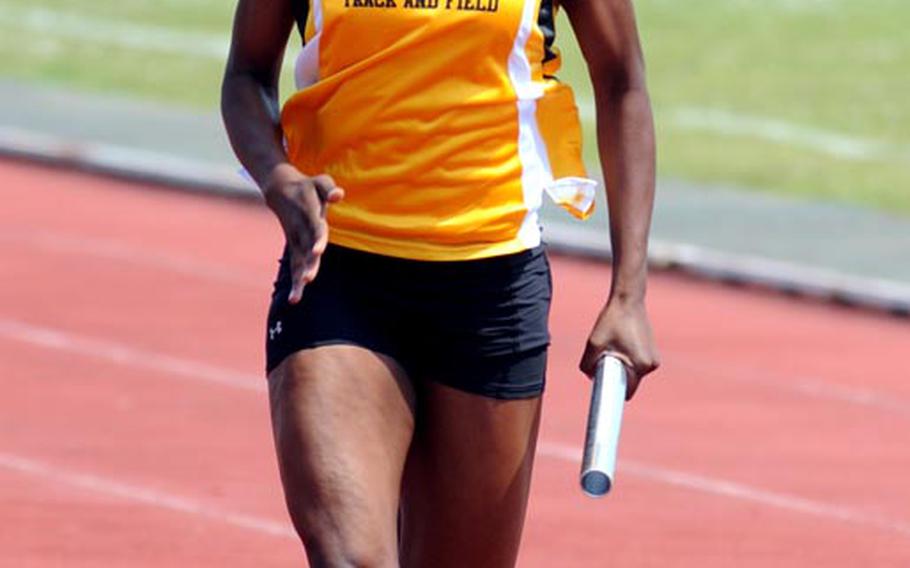 CAMP FOSTER, Okinawa – Call Saturday Amanda Henderson's redemption day.
The two-time Far East cross-country champion set a northwest Pacific record in the 1,500-meter run and helped Seoul American break the meet 1,600 relay record as the 9th Alva W. "Mike" Petty Memorial track meet ended.
Henderson's record efforts came a day after being disqualified for stepping off the track in the 800, wiping out what would have been a sweep of the 800, 1,500 and 3,000 races.
"I was disappointed that I wasn't going to win all three," Henderson said. "But it's nice to know at least I got that one."
Henderson clocked the 1,500 in 5 minutes, 1.23 seconds, besting the old Japan-Okinawa-Korea standard of 5:02.97 set three years ago by Jennifer Stolle of American School In Japan. Her coach, David Abbott, said Henderson ran Saturday with purpose.
"She was angry because of what happened yesterday," Abbott said.
The overall Pacific record in the event is 4:56.27 set last year by International School Manila's Prerna Bhargava.
An hour later, Henderson and her teammates blew away the field in the 1,600 relay, winning in 4:22.05, topping Kadena by 9.06 seconds, The old meet record of 4:24.4 was set in the 2004 meet by Kubasaki.
"It's amazing. It's what we expected of the best," said Henderson's sophomore sister Pamela.
Seoul American's girls finished third in the team standings with 101 points behind Kadena (140) and host Kubasaki (119). In the boys standings, Kubasaki (118) took first, followed by Kadena (94) and Zion Christian Academy (67) for a 1-2-3 Okinawa finish.
Three other meet records fell Saturday, for a total of seven over the two-day event.
A day after Seoul American's Kelsey Scott broke the 100 mark with a 12.75 timing during qualifying, Kadena's Janika Caines outlasted Scott in a sprint to the tape and topped the record with a 12.66. Scott clocked a 12.68.
"I knew I could do it," Caines said. "She (Scott) was really good. Something inside of me said: 'This is your race, you need to get it down.'"
Caines and Kadena's girls also disposed of the 400 relay record of 52.38 set two years ago by Kadena. The Panthers were timed in 51.54, but very nearly were disqualified when they almost missed the final exchange at the home stretch.
"I looked down and said, 'Omigosh,'" Caines said of approaching the end of the exchange zone. "I just reached for it (baton), got it and jumped over it and took it to the house."
One of the meet's new events, the 300 hurdles, saw the standards set in qualifying on Friday shattered in Saturday's finals.
Derrick Taylor of Kadena was timed in 41.75, beating Kubasaki's Columbus Wilson's qualifying mark of 43.74. On the girls side, Pashence Turner of Kadena beat her own qualifying time of 49.13 on Friday by clocking a 48.43 on Saturday.
Kubasaki sweeps St. Mary's in baseballAt Foster Field 9, Richard Allen batted 4-for-8 with a home run, three RBIs, 6 runs and 9 stolen bases as Kubasaki completed a three-game weekend sweep of visiting St. Mary's International School of Tokyo. Kubasaki beat St. Mary's 11-1 in five innings and 13-12 in nine.
The series marked the resumption of Kubasaki's Spring Fling Baseball Festival, put on hold last year after travel restrictions on DODDS teams were put in place following the March 11 Tohoku-Kanto Earthquake.
Allen got the win with three innings of relief in Saturday's second game. Tommy Warren knocked in four runs and Jaren Blessett swiped six bases for the Dragons.
In Saturday's opener, Angelo Bourdony pitched a complete-game four-hitter and Mark Ebarle drove in three runs. Allen also got the win in Friday's opener as Kubasaki routed the Titans 10-2.
---
---
---
---