Heidelberg takes both titles at K-Town Christmas tourney
---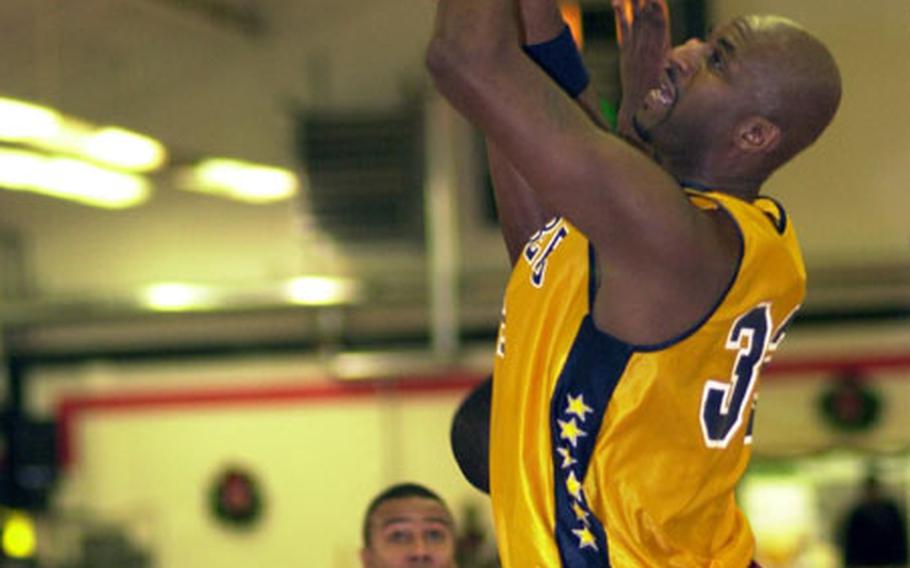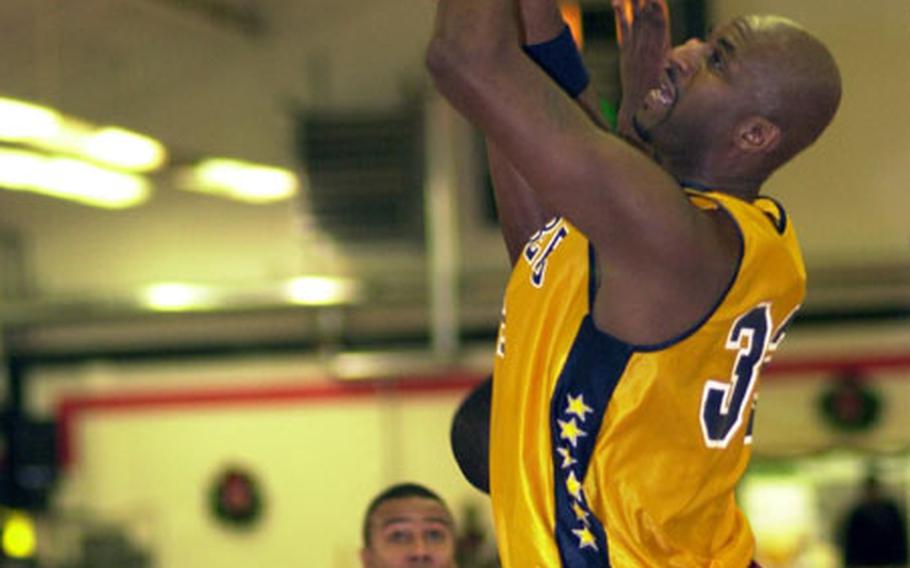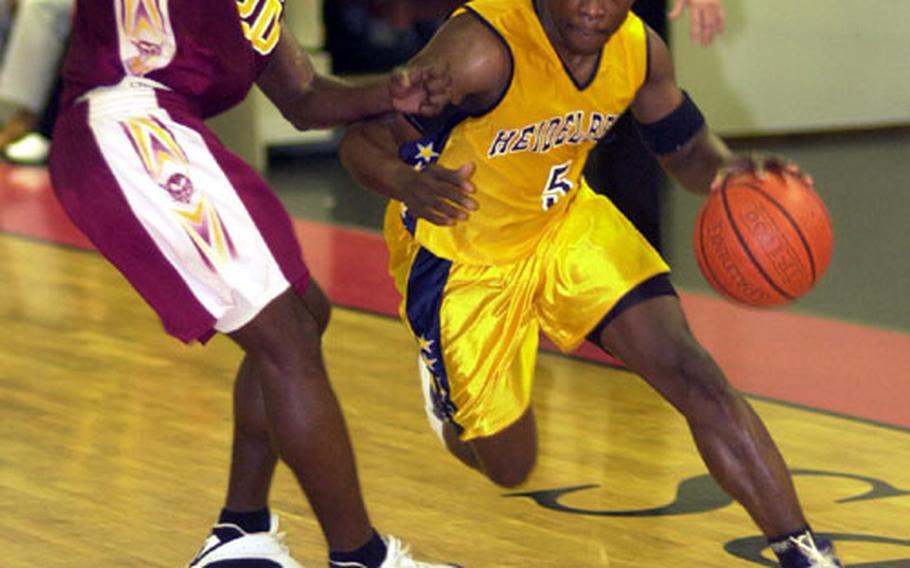 KAISERSLAUTERN, Germany — Heidelberg's Generals and Lady Generals pulled rank on the field Sunday, claiming the men's and women's titles at Kaiserslautern's Christmas basketball tournament.
Heidelberg's men, playing their second game of the day, turned back the Darmstadt Demons, 55-47, in the men's championship game shortly after the Heidelberg women held off Kaiserslautern's Lady Panthers, 41-40, in the women's title game.
Heidelberg 55, Darmstadt 47
Heidelberg sealed the victory with a 12-4 run over the final 2½ minutes.
"Teamwork got us here," said all-tourney selection Ayo Lawson. "We fought through adversity again today as we had to in our last four games."
Sunday's adversity was early foul trouble for the tournament MVP, 6-foot-8 Rodney Bailey. Bailey picked up two quick fouls and sat out most of the final eight minutes of the first half.
He came back after intermission only to pick up Nos. 3 and 4 in the first 2:11 and didn't return until there were just four minutes left in the game.
As it turned out, that was plenty. Bailey scored eight of his game-high 16 points in that span, going 4-for-4 from the line.
"With Rodney out, everyone had to pick up the pieces," said Rodney Mack, Heidelberg's third all-tourney selection. "You can't give up."
Mack scored three of his seven points and had four rebounds late in the game as the Generals' defense held Darmstadt to one shot each time down the floor.
Heidelberg downed defending champ Mannheim, 61-58, in overtime on Sunday morning. Darmstadt defeated Spangdahlem, 48-39, in the other semifinal, played Saturday night.
Darmstadt got 13 points from Terrance Smith and eight from James Jenkins, both all-tourney selections, but was never able to recover from a 28-24 halftime deficit against Heidelberg.
Heidelberg 41, Kaiserslautern 40
All-tournament choice Tina Miles scored a three-pointer with 40 seconds left to lift Heidelberg to the victory.
"I'm a shooter," Miles said after her 11-point effort Sunday. "I gotta make that shot."
The Lady Generals survived a 20-point second half by K-town's Latisha Crosby.
Crosby, an all-tournament selection, made a three-pointer off a feed from Melissa Nafzger to bring K-town within 38-37 with 1:40 to play. She scored another three-pointer 45 seconds later to put her team ahead for the first time. Crosby finished with 22 points.
"When she scored that bucket, then I knew that I had to score," Miles said. "That was the game."
K-town, which trailed 20-16 at halftime, had one final possession. But the Lady Panthers were unable to work free for a shot against Heidelberg's full-court press.
All-tournament selection Rhonda Williams led Heidelberg with 16 points, including four three-pointers.
The Kaiserslautern tournament closes out the U.S. Forces-Europe hoops calendar for 2002. The regular season will resume on Jan. 11.
---
---
---
---