Heidelberg's not-so-secret weapon
by
Rusty Bryan
November 3, 2005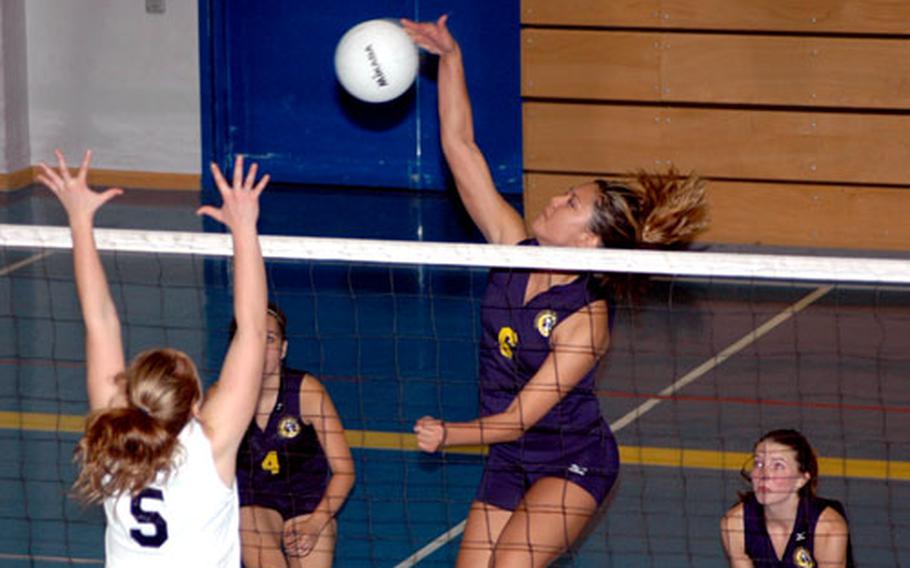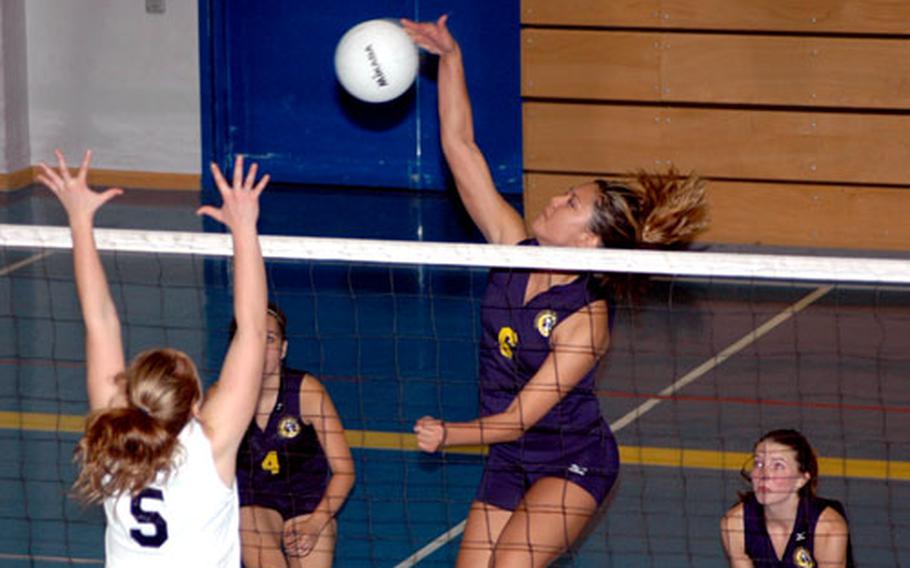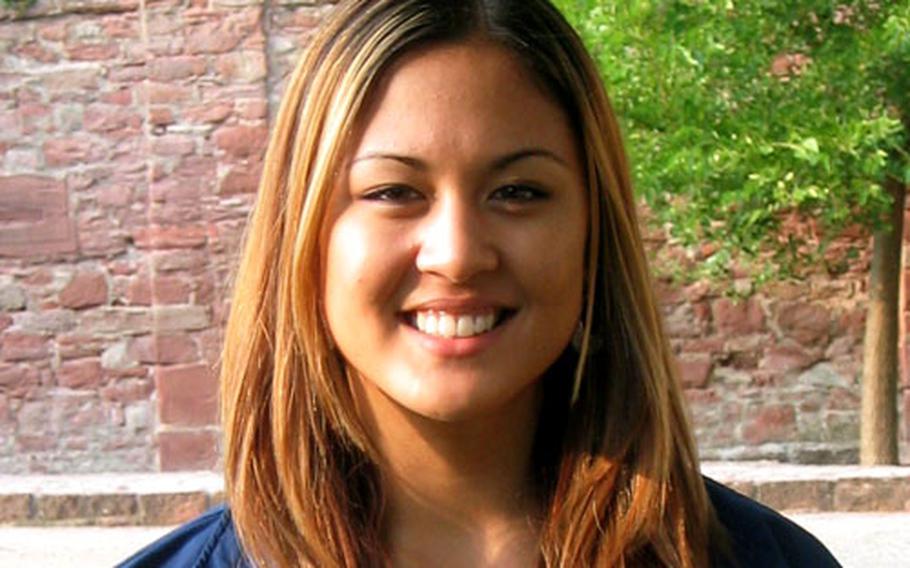 HEIDELBERG, Germany — There will be more than 30 volleyball teams in Kaiserslautern this weekend for the DODDS European championships, which run Thursday through Saturday.
But only one of them, the defending Division I champion Heidelberg Lady Lions, will deploy the continent's top gun.
Coach Rich Bennett calls senior Natasha Holan "the hardest and most powerful spiker we have ever had here at Heidelberg, maybe even in all of DODDS in my 27 years with the volleyball program."
Even though the 5-foot-10 Holan lacked polish and an all-around game when she checked into Bennett's practices during her sophomore year, the coach said he knew right away she was something special.
"I knew in five seconds that she was a volleyball player," Bennett said. "You can watch a player make one pass and tell if she's had any training. You can tell by the position of her hands, the way she touches the ball."
Holan's training, back then, consisted mainly of a parental legacy.
"My father was an All-Army player," said Holan, who took up her sport as a freshman in Iowa. "He pretty much taught me everything I know."
What Holan's father hadn't emphasized, however, was the part of the game that takes place away from the net.
"When she came to the team," Bennett recalled, "she said, 'I don't play back row.'"
All that changed when Holan began playing for two German teams, a youth squad (VSG Mannheim) and an adult team in the Heidelberg suburb of Rohrbach.
"She always had an exceptional serve," Bennett said, "but she didn't know how to pass and she wouldn't dive for the ball. By the next year, she was an exceptional passer. She's our best server. She developed a professional style."
Bennett says playing against adult women is the biggest reason for Holan's development into an all-around star.
"She was playing against women who were bigger than she is, women who could block her, at an elite level. She learned to pass, to dink left-handed, to cross-set."
And became an even better hitter.
"She can take a bad set and keep it in with power," Bennett said.
"When she played against Ramstein here (Oct. 22), she made some hits I've never seen before."
This year's tournament has Heidelberg in a position Holan and her teammates haven't seen before. For the first time in three years, the Lady Lions are going in as the No. 1 seed. In fact, the two-time defending champs are unbeaten this season in D-1 play.
So is complacency a potential problem?
"I do worry about it," Holan admitted. "We won conference, but now we have to make sure that everyone on the team knows we can be beaten."
The Lady Lions, conference champs for the first time since 2002, have lost this year — to D-2 power Bitburg. Bitburg, which topped the Lady Lions in five sets Oct. 22, helped lift the burden of trying to protect a perfect season, Bennett said.
"It's better that we're not undefeated," said Bennett. "If you're undefeated, there's pressure on you to stay that way."
As for dealing with the pressure of being the defending champions, Holan has a plan.
"We have to make sure we stay enthusiastic," Holan said. "We're a really positive team. We pick each other up when someone makes a mistake and help her forget about it."
Holan has prepared a slick DVD to circulate among colleges she hopes will be interested in her services when her time in Germany runs out.
"I'd like to go somewhere in Florida," she said, "anywhere there's a beach."
Compensation, perhaps, for the people she'll leave behind.
"I'll miss this team so much," she said.