DI football semifinal
Harris shines as Wiesbaden tops Patch
---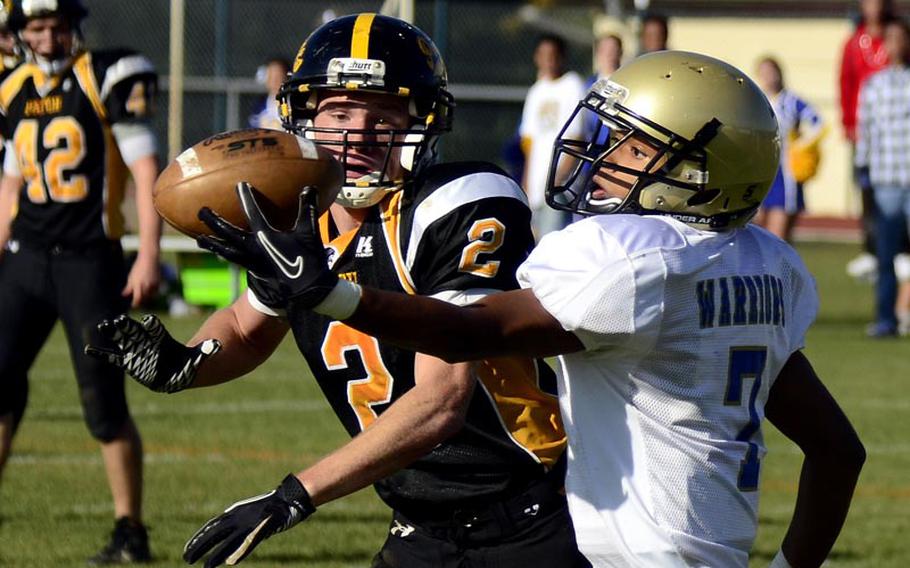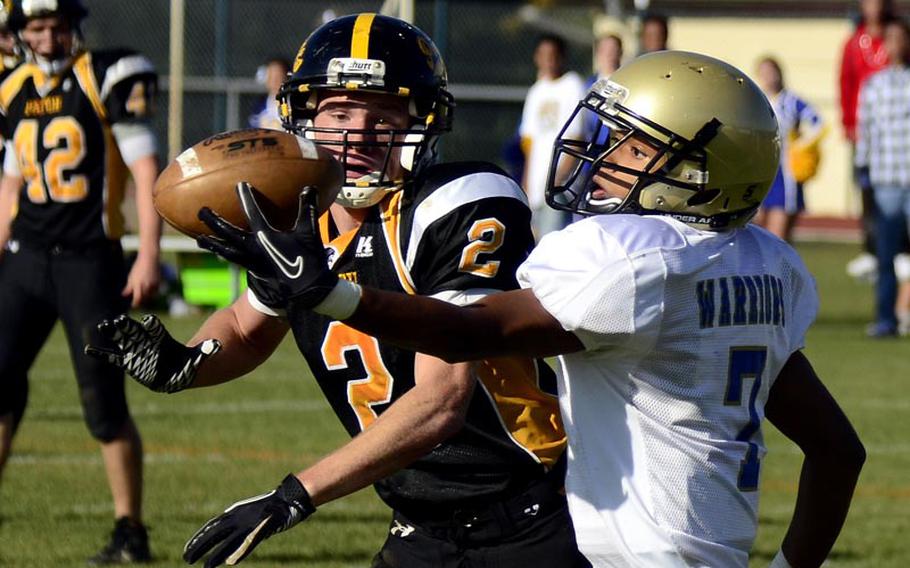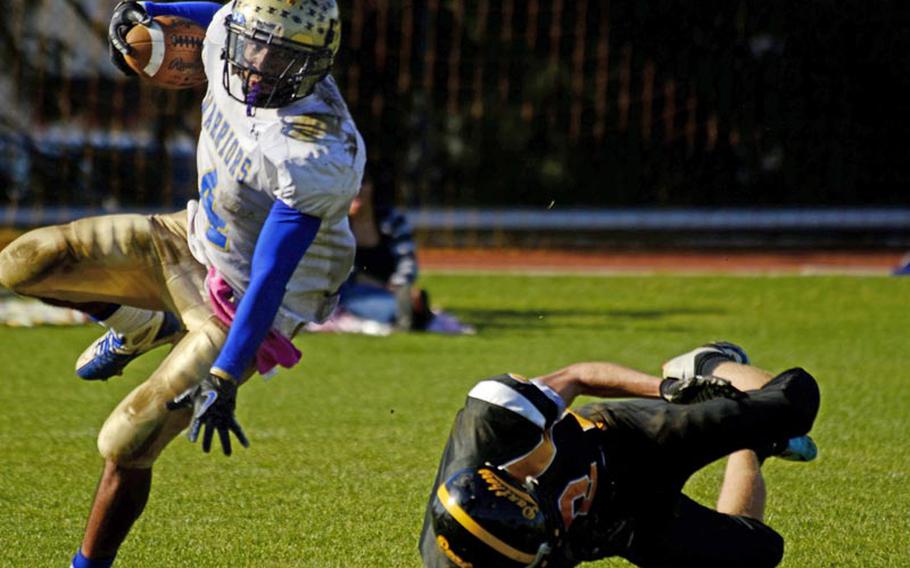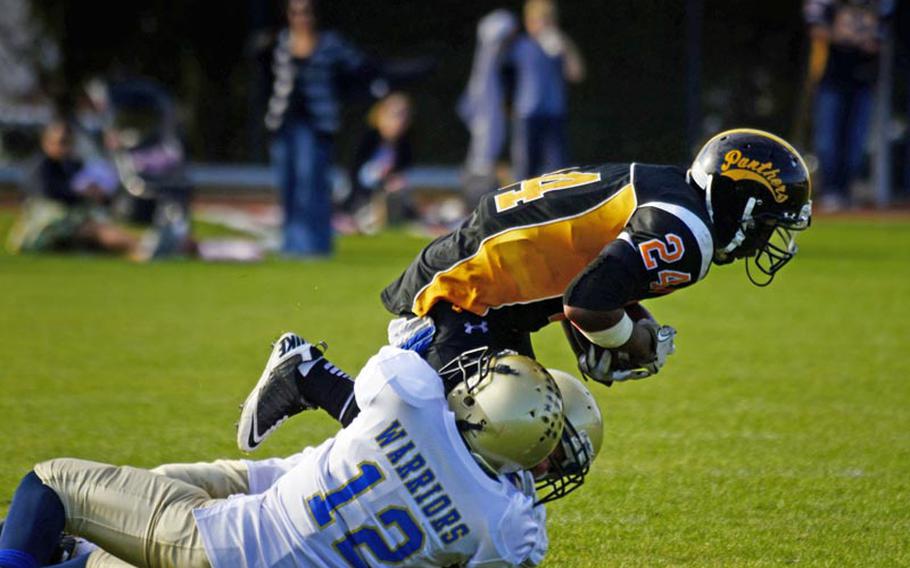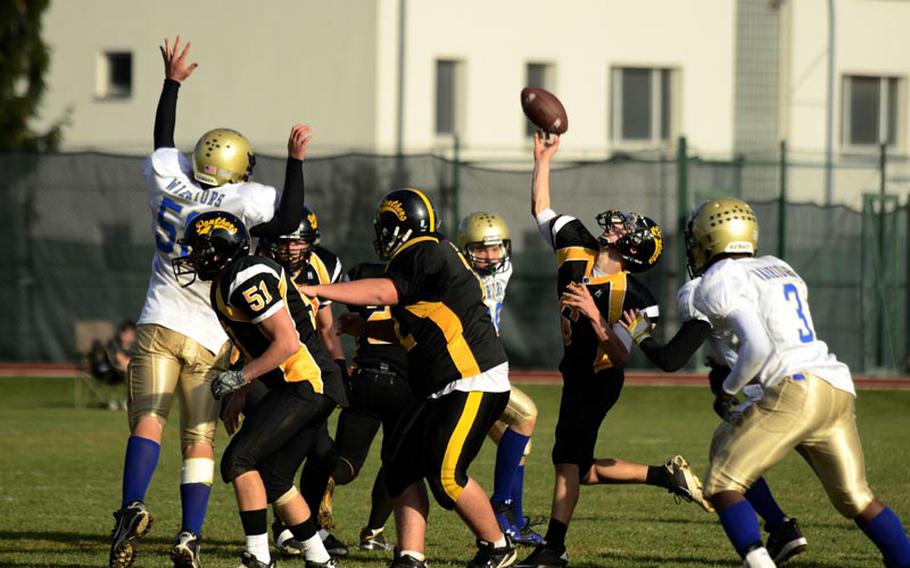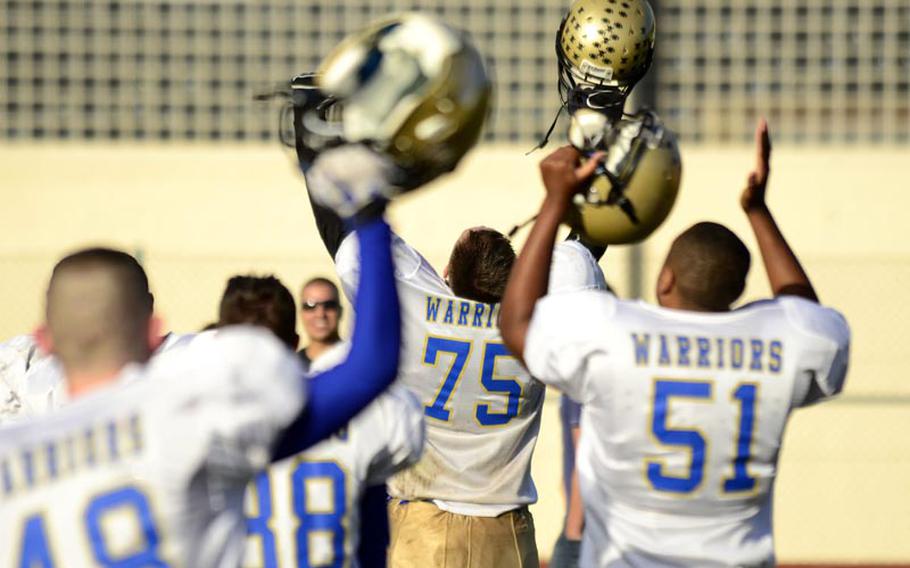 STUTTGART, Germany – Daniel Harris rushed for 175 yards and two touchdowns Saturday to help the Wiesbaden Warriors past the regular-season champion Patch Panthers, 21-17, in a European Division I semifinal game.
Harris, who made 10 tackles on defense, made his team's four-point lead stand up at game's end, Wiesbaden coach Steve Jewell said by telephone on Saturday, tackling Patch's Justin Johnson-Rich on a pass play that was bidding to result in Johnson-Rich's third TD catch of the day.
"We were ahead 21-11, but Johnson-Rich broke a screen pass on fourth-and-forever for the score that made it 21-17. He caught another little swing pass after that, and I was saying, 'Here we go again,' but Harris was in on defense and tackled him."
Jewell went on to praise Johnson-Rich, whom Patch coach Brian Hill credited with 132 receiving yards, which included TD catches which covered 72 and 24 yards, and 69 rushing yards.
"He's a great player," Jewell said. "He played like a man today."
Wiesbaden, which led 14-3 at the half on a run by Harris and a Garry Miskovsky-to-Dennis Ringgold pass, seemed to be comfortably ahead before Johnson-Rich got the Panthers to 14-11 with his first TD catch. Patch had scored before intermission on Sean Rittenhouse's 30-yard field goal.
Wiesbaden, however, responded when Dan Aslakson, who rushed just three times for 110 yards, broke an 86-yard run that carried to the Patch 6. Harris took what proved to be the deciding score in from there.
"That play actually was the difference in the ball game," Jewell said."They were keying on Harris, and Dan broke the counter play."
Miskovsky, a senior, was 5-of-9 for 125 yards and a touchdown.
Jalan Darby picked off one Miskovsky pass for a Patch defense which got 14 tackles from Ryan Frary, 7 stops from Rittenhouse and 6 more tackles from Darby.
Wiesbaden (5-2) moves on to Saturday's D-I title game against Ramstein; Patch finished its season 5-2 and the D-I regular season champion. The Panthers were playing Saturday for a shot at their first D-I title game in school history.
"Our kids are excited about being back in the Super Six," Jewell said, referring to Saturday's championship tripleheader at Baumholder.
Wiesbaden dropped a double-overtime verdict to 2010 champ Heidelberg last November.
---
---
---
---