D-II football
Hard-nosed Perry to take on explosive Zama
by
Dave Ornauer
November 7, 2019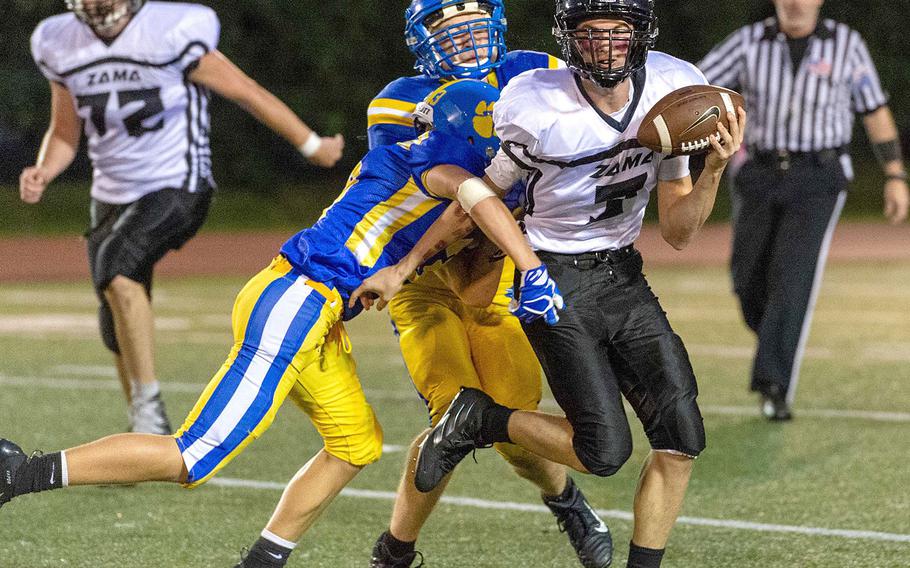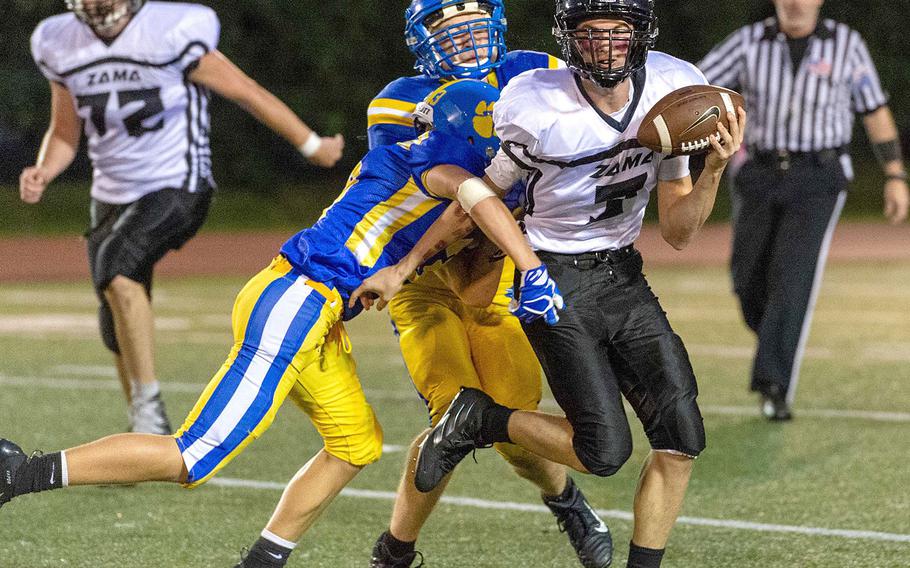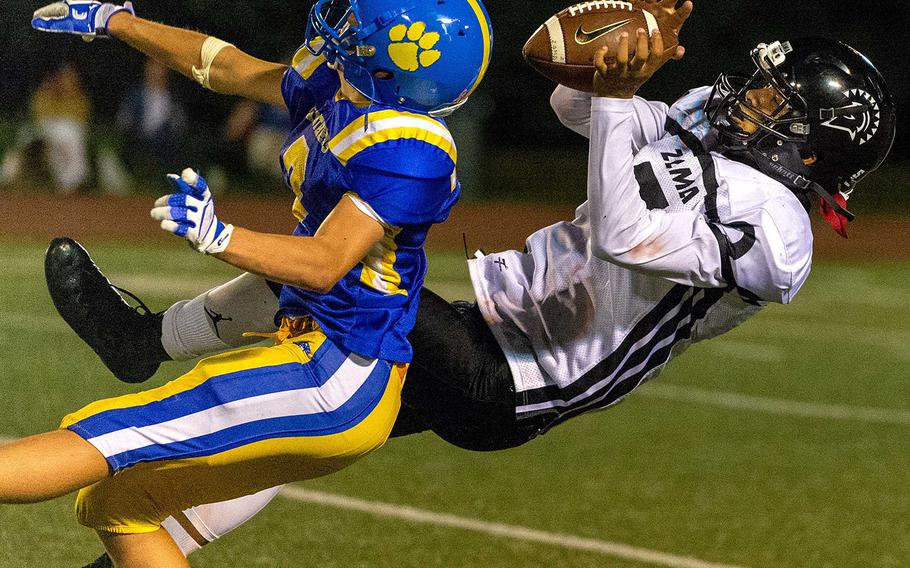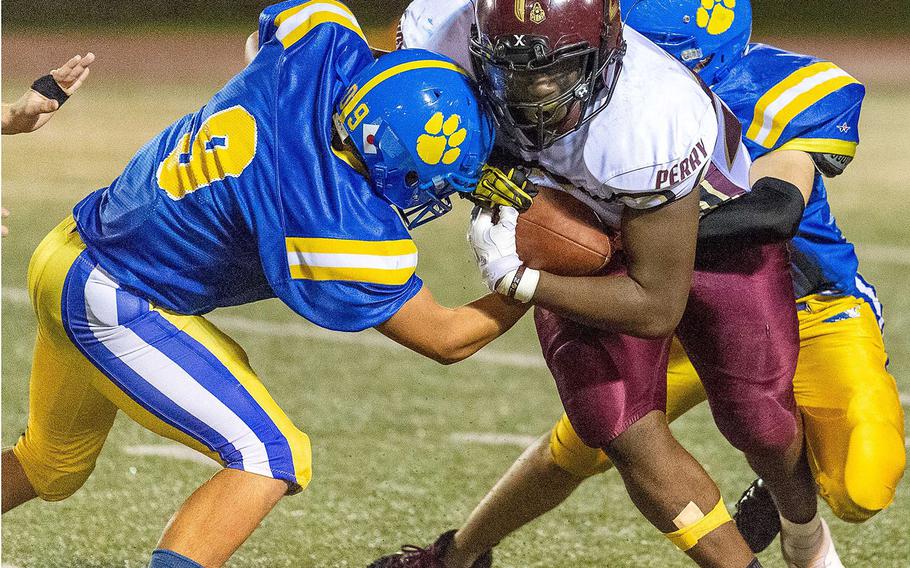 MARINE CORPS AIR STATION IWAKUNI, Japan – As well as Zama played in the 2018 regular season, the Trojans didn't count on special teams errors that led to their 24-20 loss to Osan in the Far East Division II title game.
As strongly as Matthew C. Perry's ground game was entering its first meeting at Zama two weeks ago, Samurai didn't count on losing leading ground-gainer Matthew Torrecillas to a separated shoulder early in Perry's 36-14 loss to the Trojans.
Those are some of the memories both squads will try to erase when the Samurai visit the Trojans for the second time in 14 days. This time, each will also chase the D-II title, Zama its first since 2012 and Perry its first since the school's initial championship in 2016.
Kickoff is at 7 p.m. Friday. The teams will play 11-man format as they have during the regular season.
Torrecillas is not the only Samurai to miss playing time; Perry lost four starters at various points of the season, but coach Frank Macias says the team has enough backups to bridge those gaps.
"Our motto is 'Next man up,'" Macias said. "We have more depth than last year. We're just going to keep going. Samurai is about team and getting nasty in the trenches; that's where games are won and lost."
Senior Marshall China will pick up most of the workload in the backfield along with Roy Clayton. Eli Carrera will replace Torrecillas, who led the Samurai in yards and touchdowns this season.
"Marshall won it in his first year and he would like to go out the way he came in," Macias said. "And I'd like to give that to him."
Unlike the Trojans team that simply tried to outscore its foes in 2018, Zama this season has pieced together what coach Scott Bolin calls the most complete team under his five-season watch. The Trojans are able to score on all sides of the ball, led by left-handed senior triggerman Tim Matelski.
"It's taken awhile to get to this place," Bolin said.
"Our offense grabbed lightning in a bottle this season, our defense is lights-out good and our special teams has always been able to get us in good field position. We have a team that's clicking on all cylinders, as we had hoped for," he said.
That by itself isn't enough, Bolin said, knowing the attack the Samurai will implement. "You have three or four guys who get you the yards you need," Bolin said. "I have no doubt Frank will have his team prepared."
So, what will it take for the Samurai to beat the Trojans? Keeping the ball out of Zama's hands, Macias said.
"It's no secret we're at our best when we can chew up minutes," Macias said. "Seven to eight minutes, 12 to 15 plays at a time. If we can play keep-away, that's going to keep them from scoring."
Bolin says anything that happened before doesn't count for much.
"They're going to throw everything they have at us to (win) it," Bolin said. "Everybody wants the banner. Only one team can get it."
ornauer.dave@stripes.com Twitter: @daveornauer